Jefferson County Growth Association
Serving Businesses & Encouraging Growth in Jefferson County

The Mission of the Jefferson County Growth Association (JCGA) is to provide coordination of professional leadership to promote and support new and existing growth throughout Jefferson County, Missouri.
Learn More
Connect and Grow. . . .
Your membership in the JCGA is an investment in the success of your business!
Join Today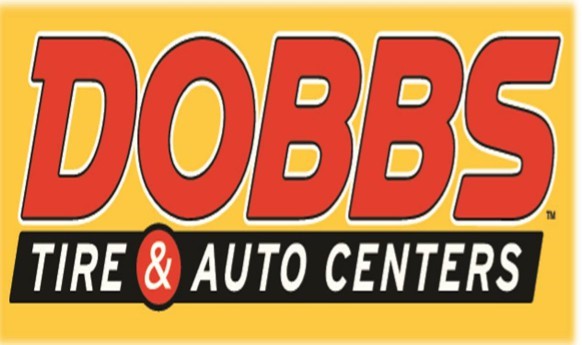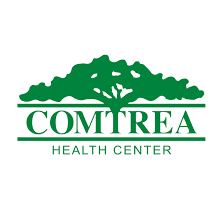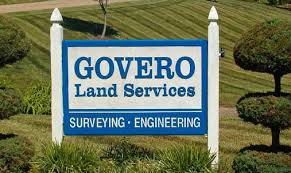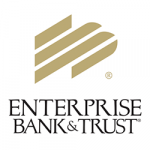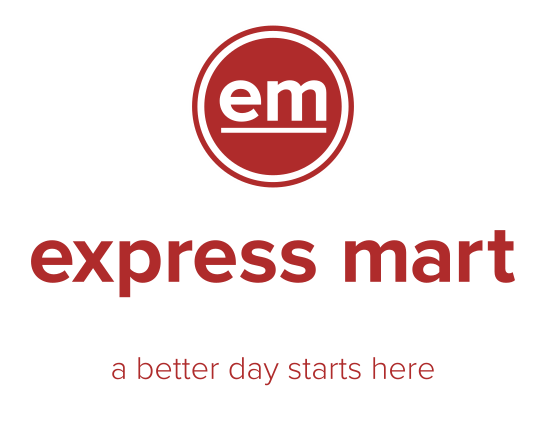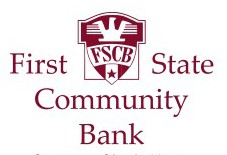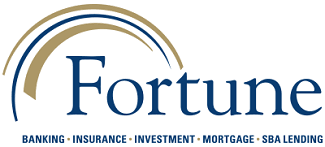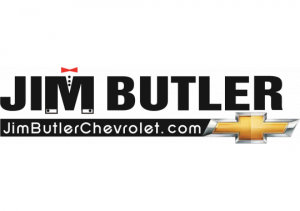 Coming Soon
Golf Classic
Friday, September 24, 2021 

Check out the JCTC website
Click on the JCTC logo below
JEFFERSON COUNTY TOURISM COMMISSION
---
www.visitjeffersoncounty.com
tourjctc@gmail.com
314-398-9487
Your donation can make a huge difference in bringing awareness to Jefferson County. Included with your donation, the JCTC will list your name/business logo on their website in rotator ads and on their Facebook page showing your support.
(all donations are tax deductible)
Bottleneck Bridge Ride 
August 15, 2021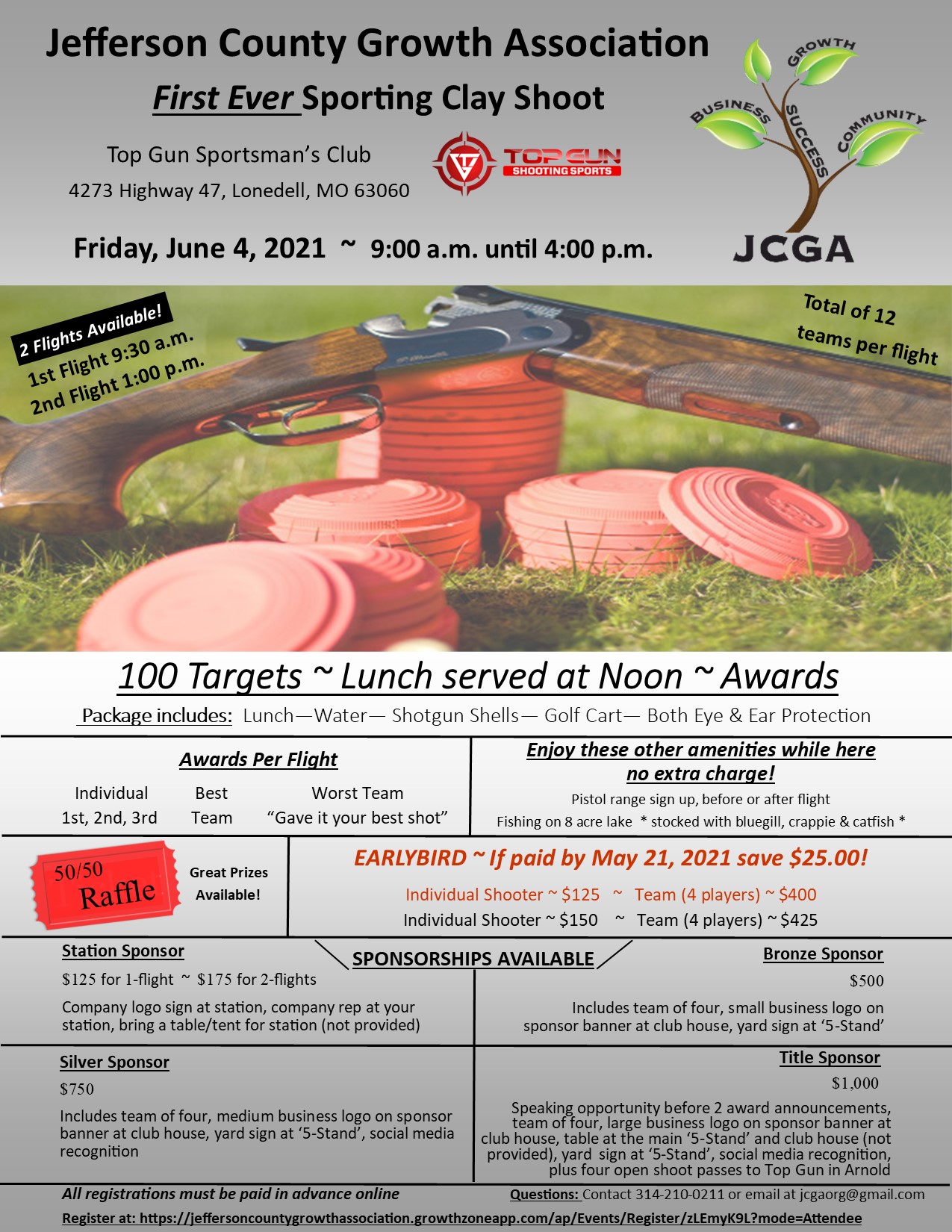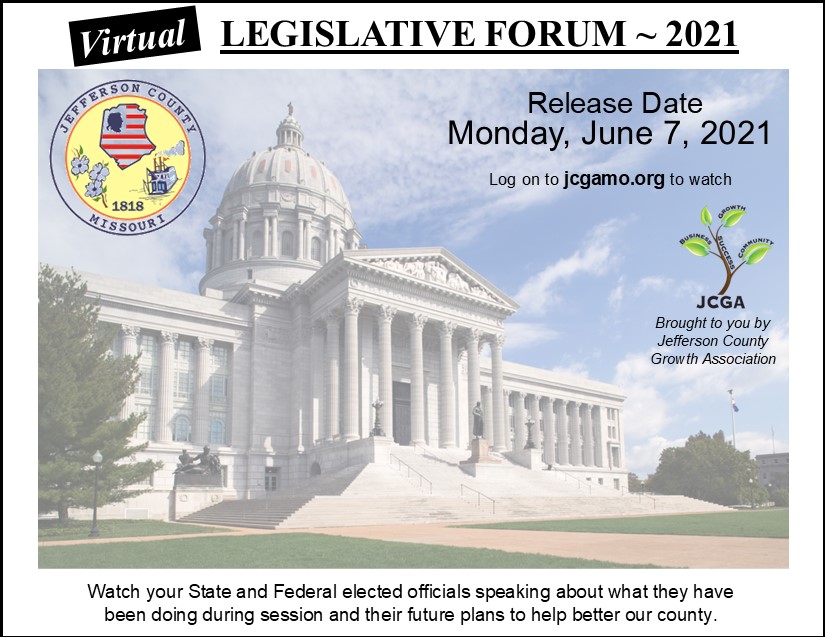 One Plan, One Voice   ~   2021
"One Plan One Voice" is a multi-year plan to transform Jefferson County into a destination community attracting businesses, families and tourists for its quality of life and economic opportunity. From a regional brand that illustrates our strengths and enhances regional perceptions, prioritized roadway and safety improvements, support of continued investment in education, broadband connectivity and strategic business and economic development partnerships, JCGA leadership, members and partners create the road map and work together for economic prosperity.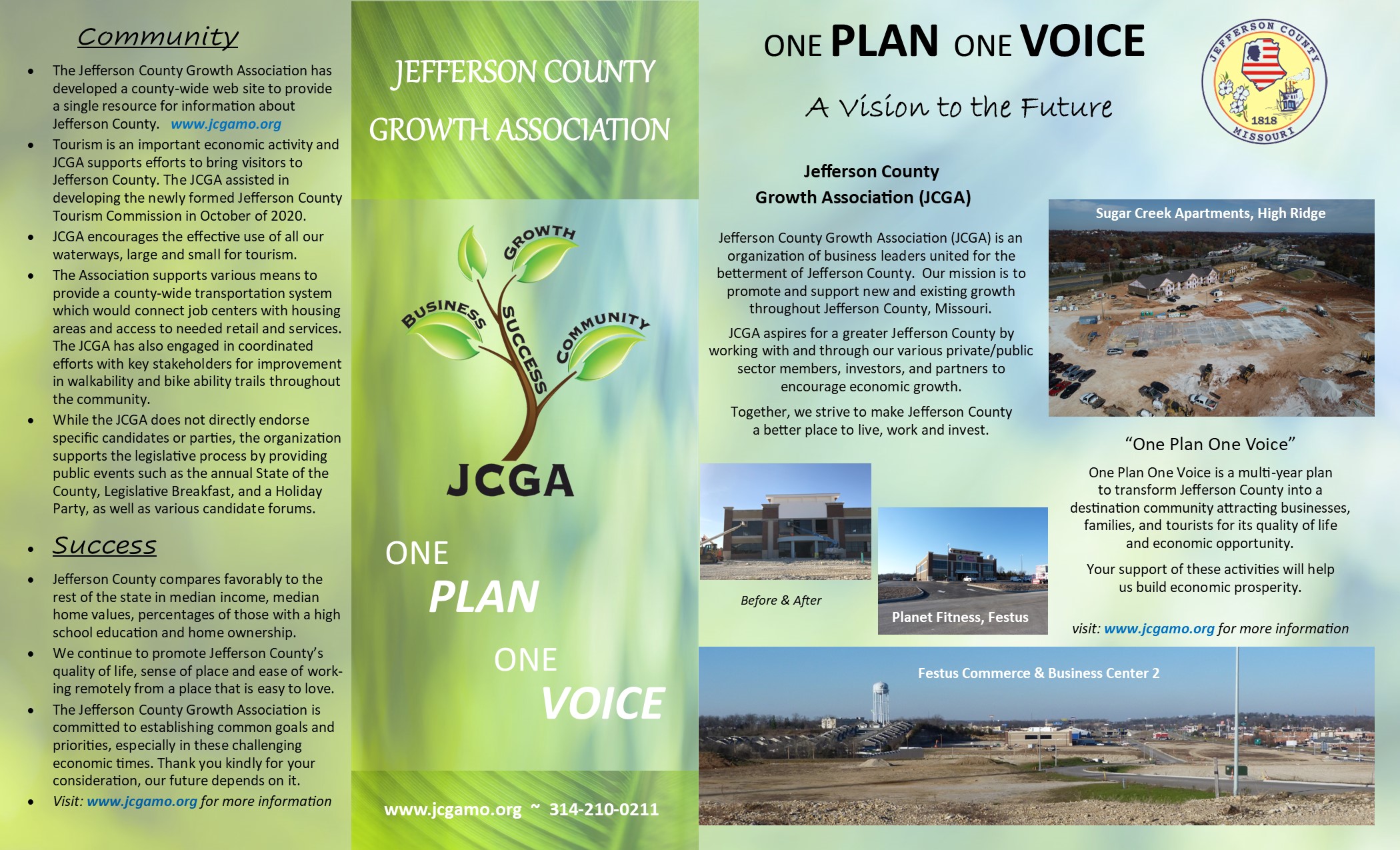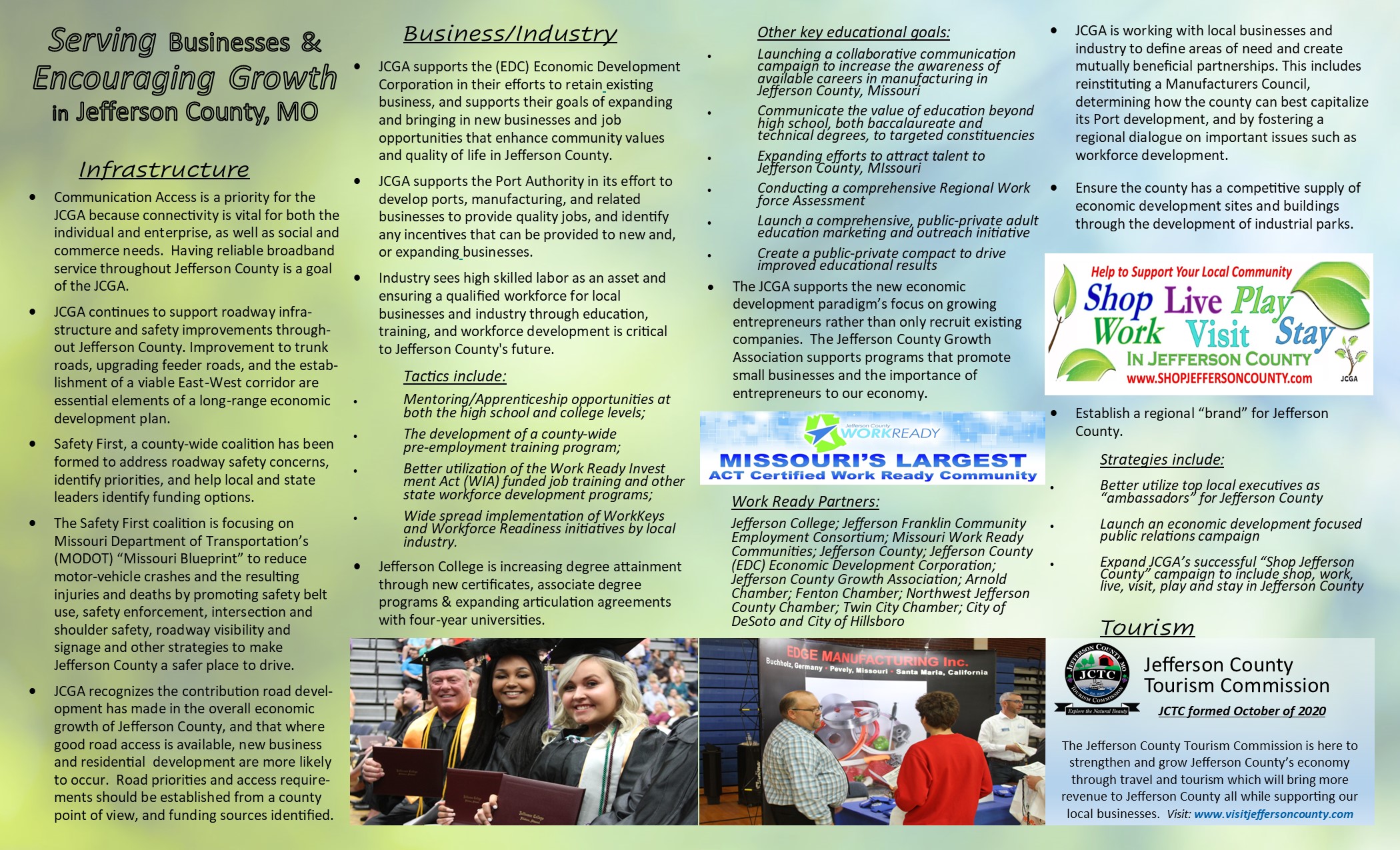 SHOPPING LOCAL
Shopping local creates the sales tax money needed to fund our local fire, ambulance and police plus generates funding for road repairs.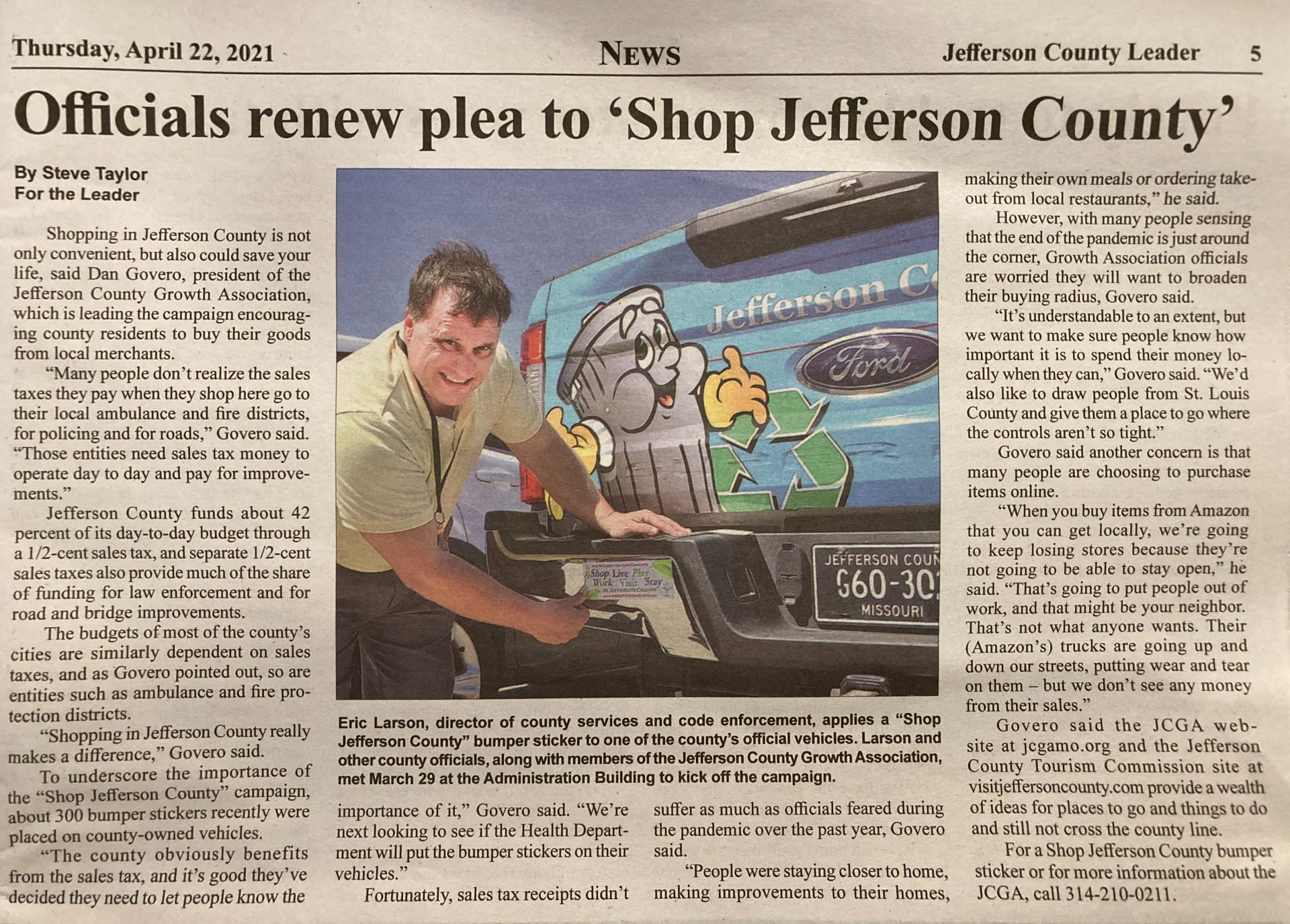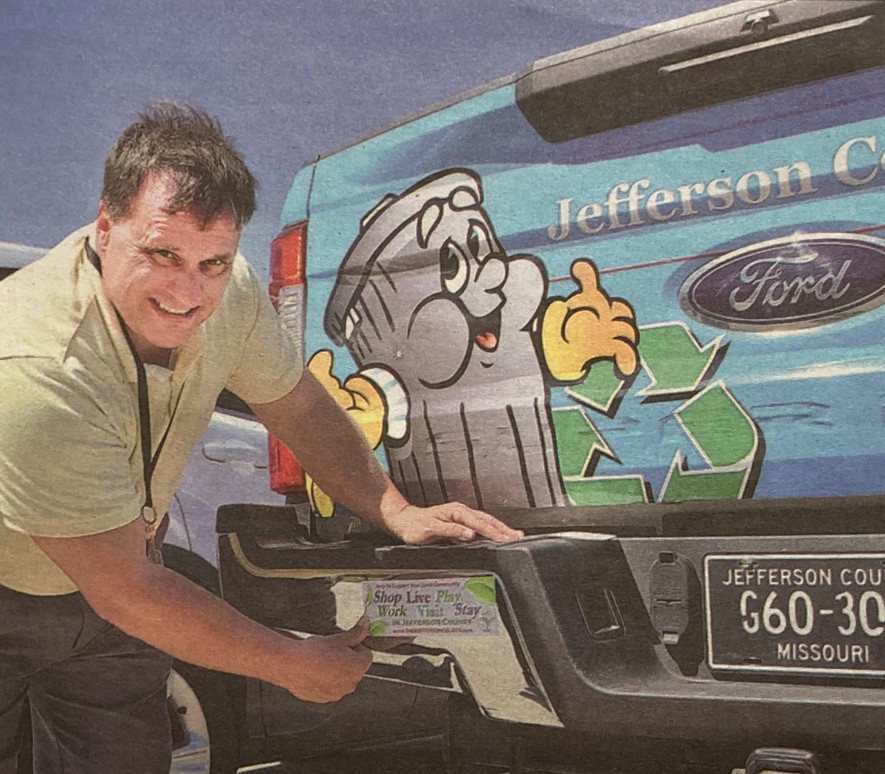 If you would like a bumper sticker to show your support and promote shopping local in Jefferson County, please                       call 314-210-0211 or send an email with your return address information to jcgaorg@gmail.com
Sharon Floyd, Executive Director of the Jefferson County Tourism Commission speaking about the current progress of the JCTC.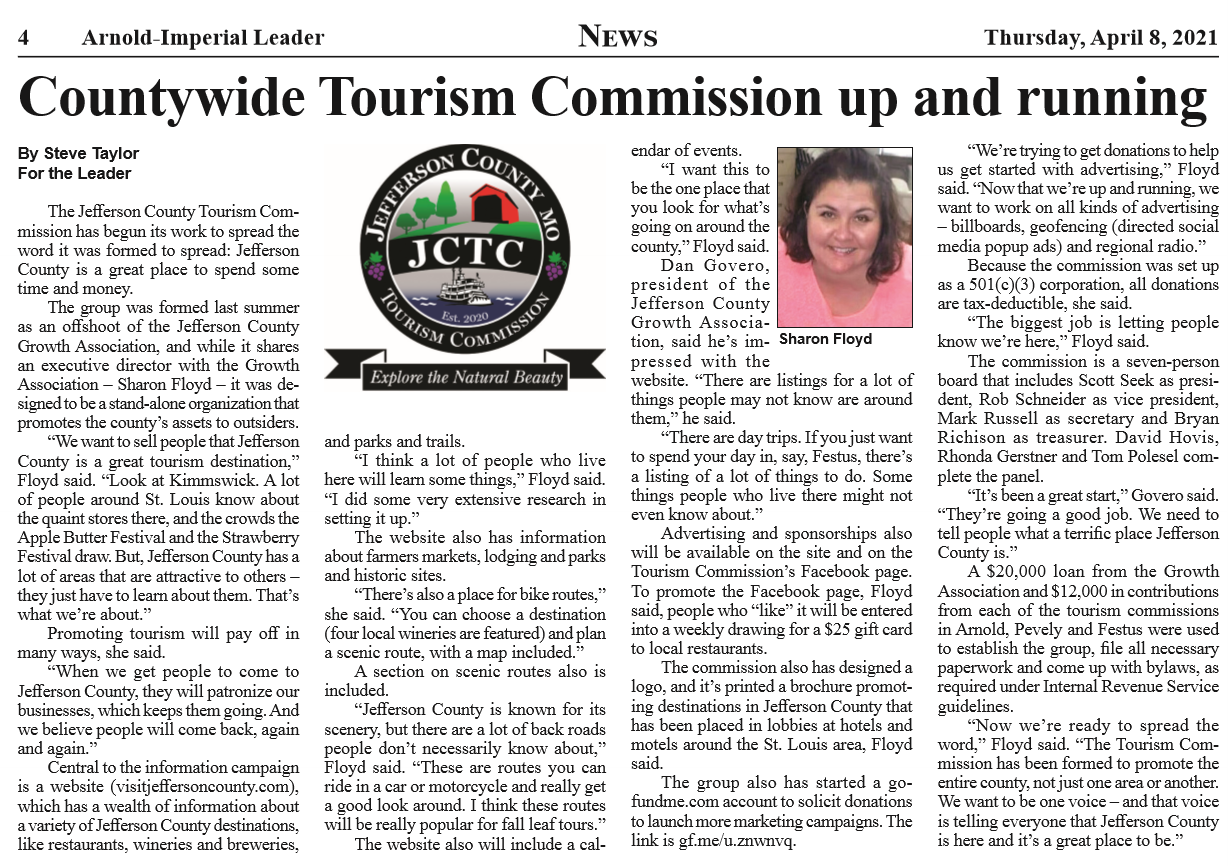 BRENDEN'S FRIDAY BACKPACK FUNDRAISER
The Leading Ladies Group of Jefferson County reached out to the community for help in filling a school bus with after school snacks for Brenden's Friday Backpack for children in need.
Well, we are proud to announce that the community stepped up and these Leading Ladies collected over 17,000 individual snacks and $870.00 in monetary donations - valued at over $8,000.00
Brenden's Backpack stated this was their LARGEST donation ever!
Thank you to Kami Kimes, with Hillsboro Title Company who is also the Head of the JCGA Leading Ladies Group.     Thank you to all the Leading Lady Helpers and to our awesome community for their donations.
Great work Ladies!!
Jefferson College Observatory
"Aim for the Stars" Educational Events Scheduled for 2021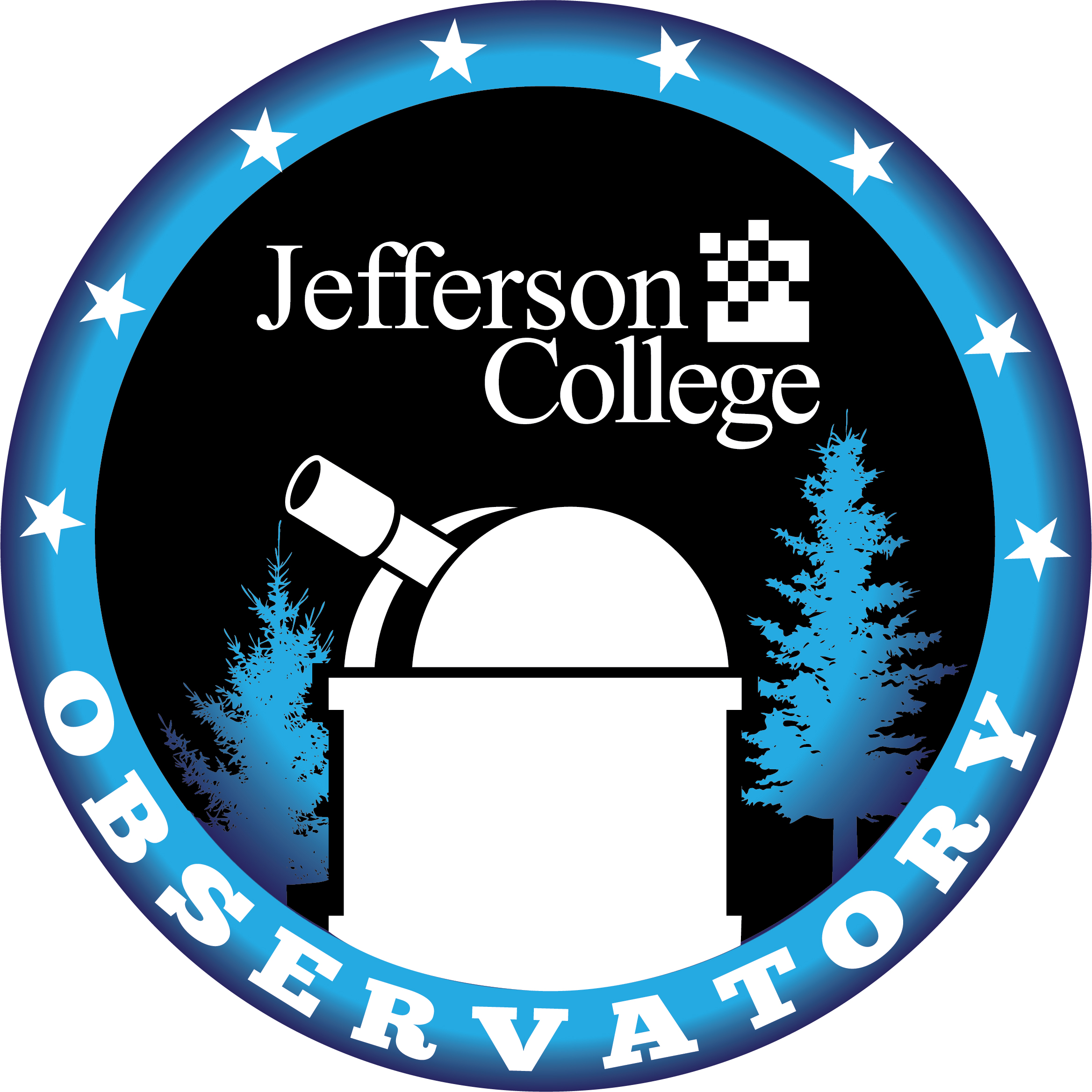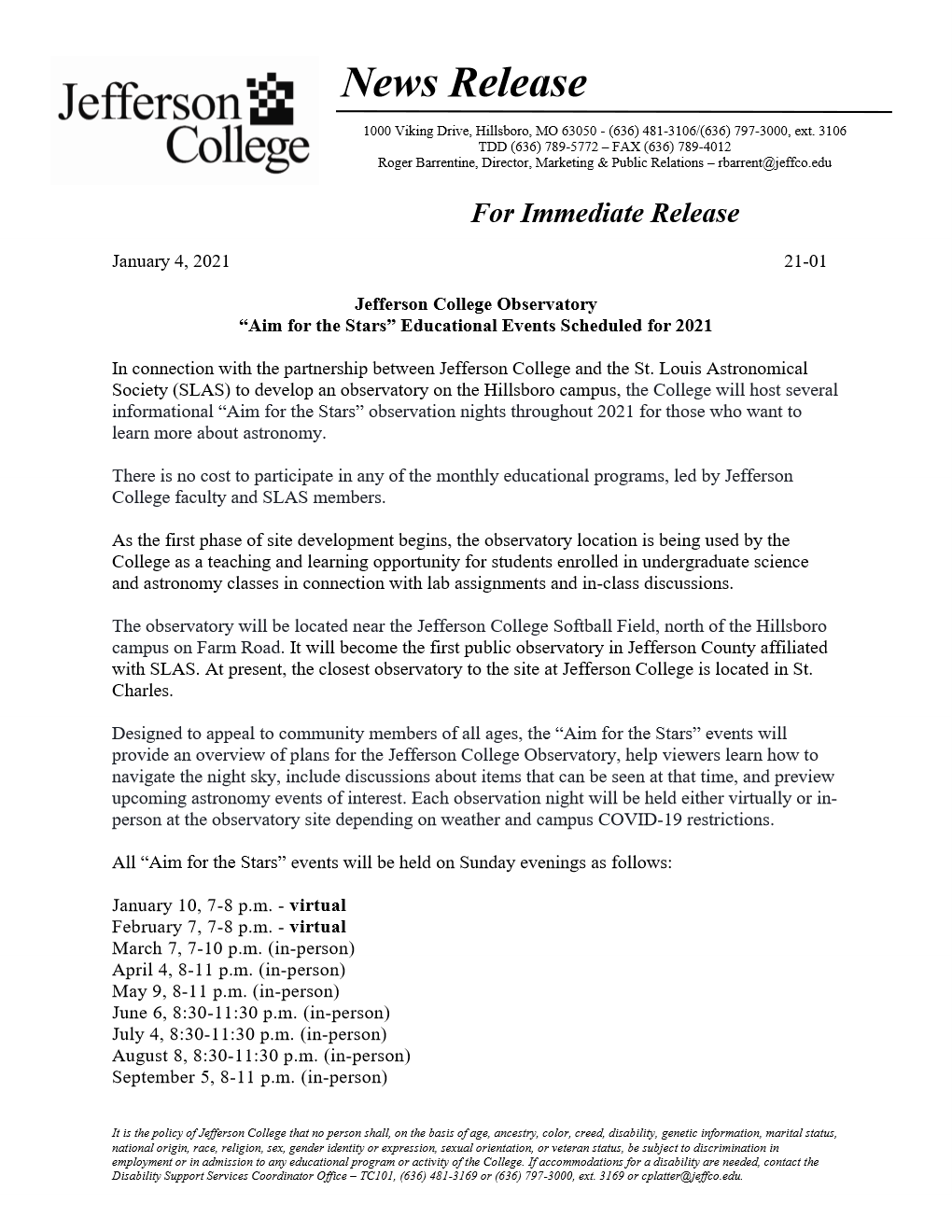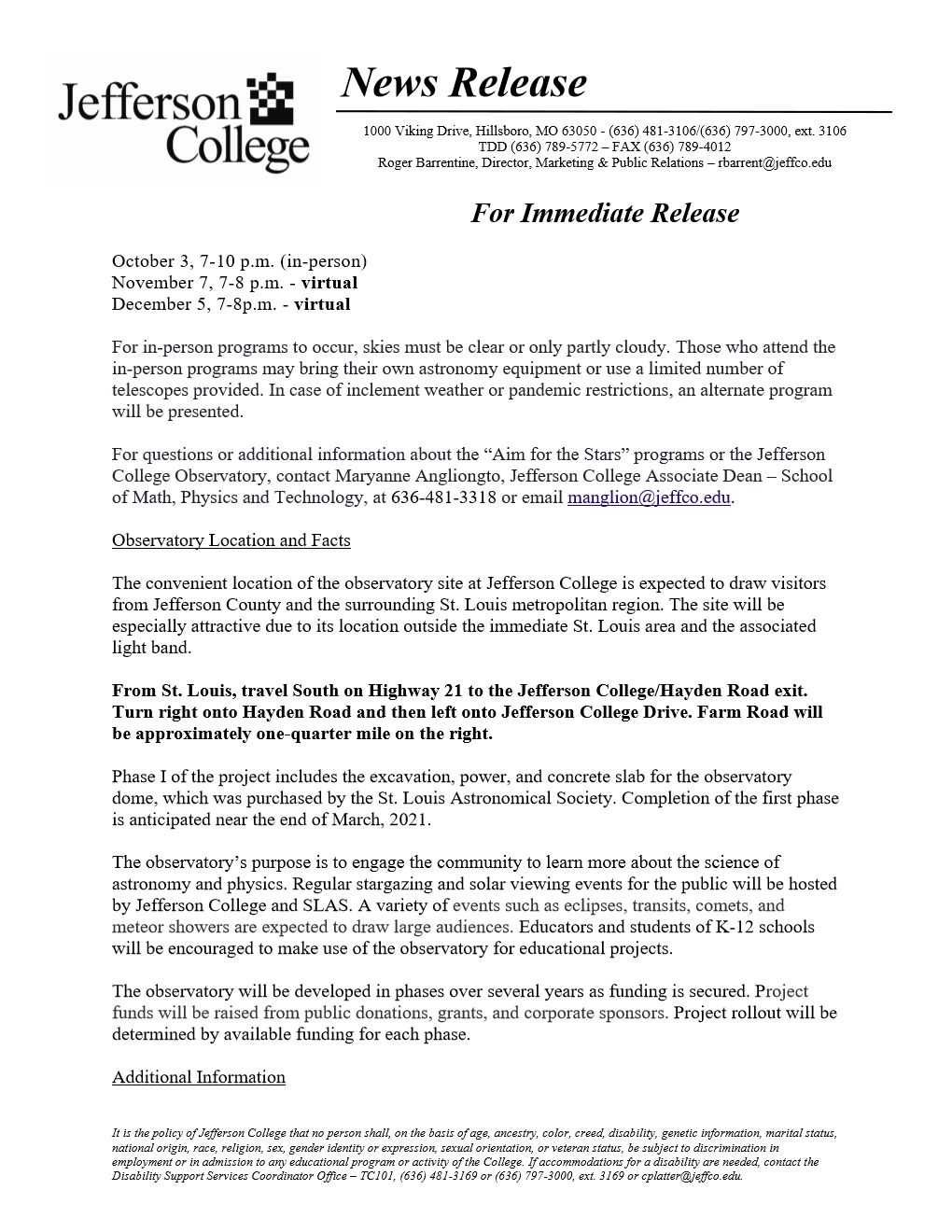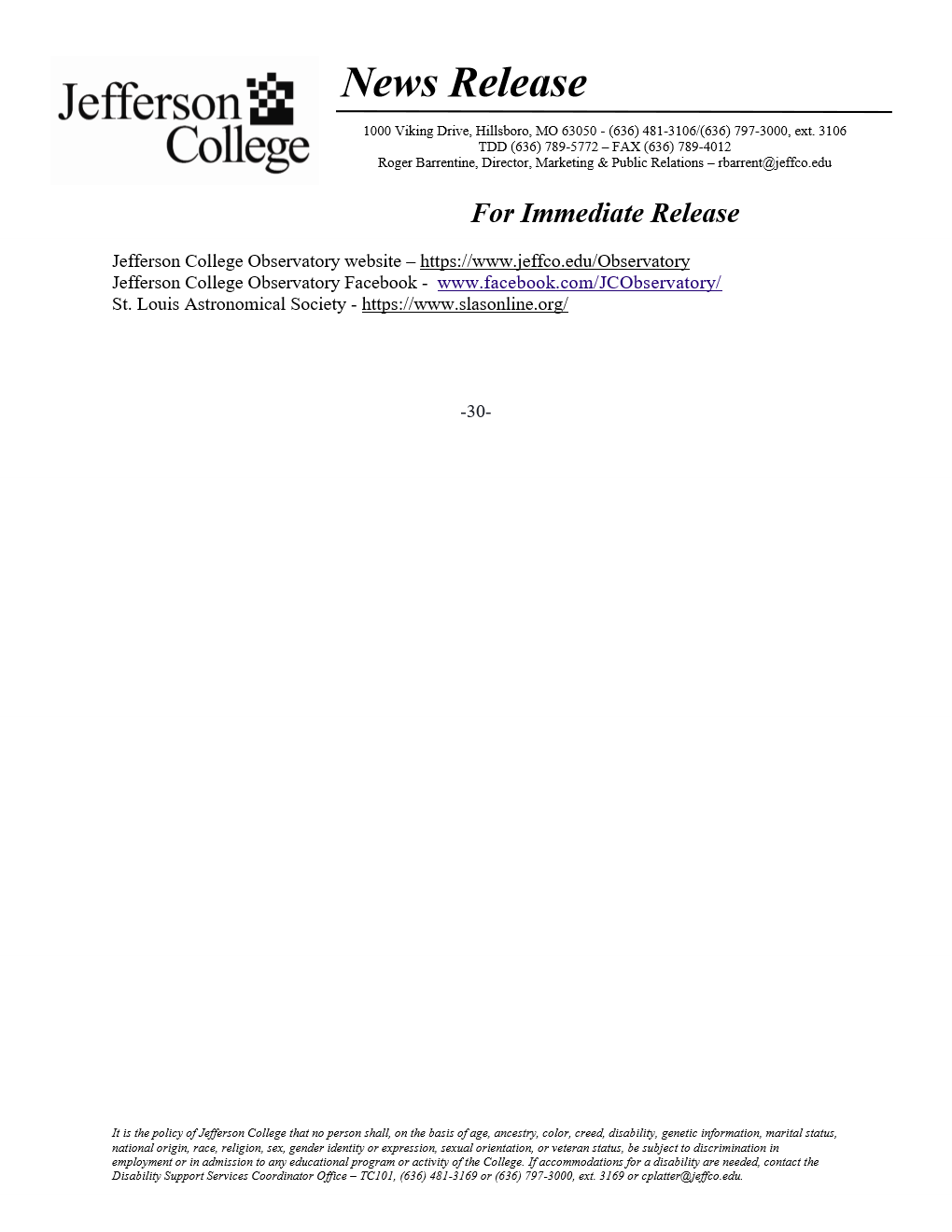 JCGA New Member Spotlight ~ CASEY & CO. Realty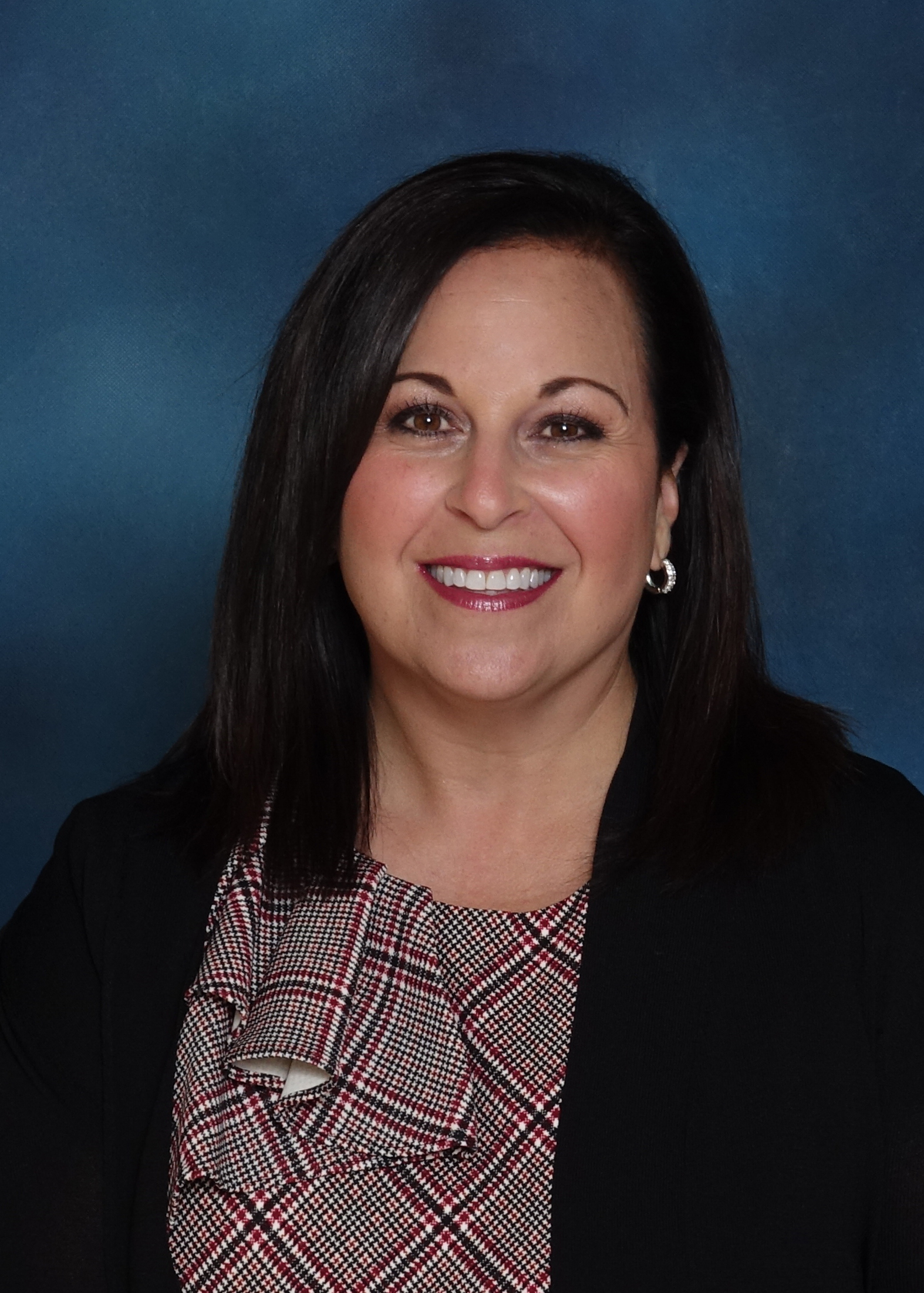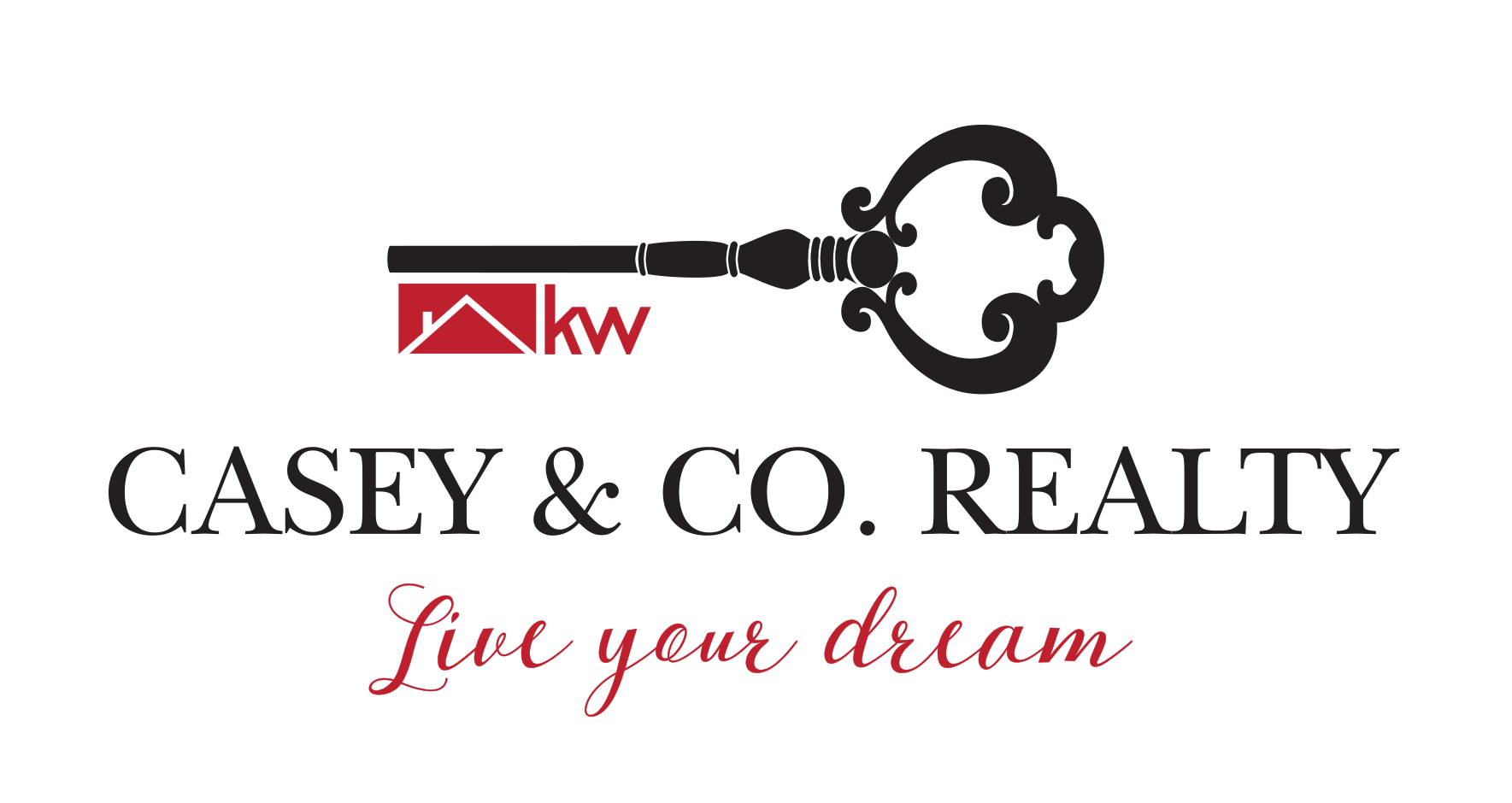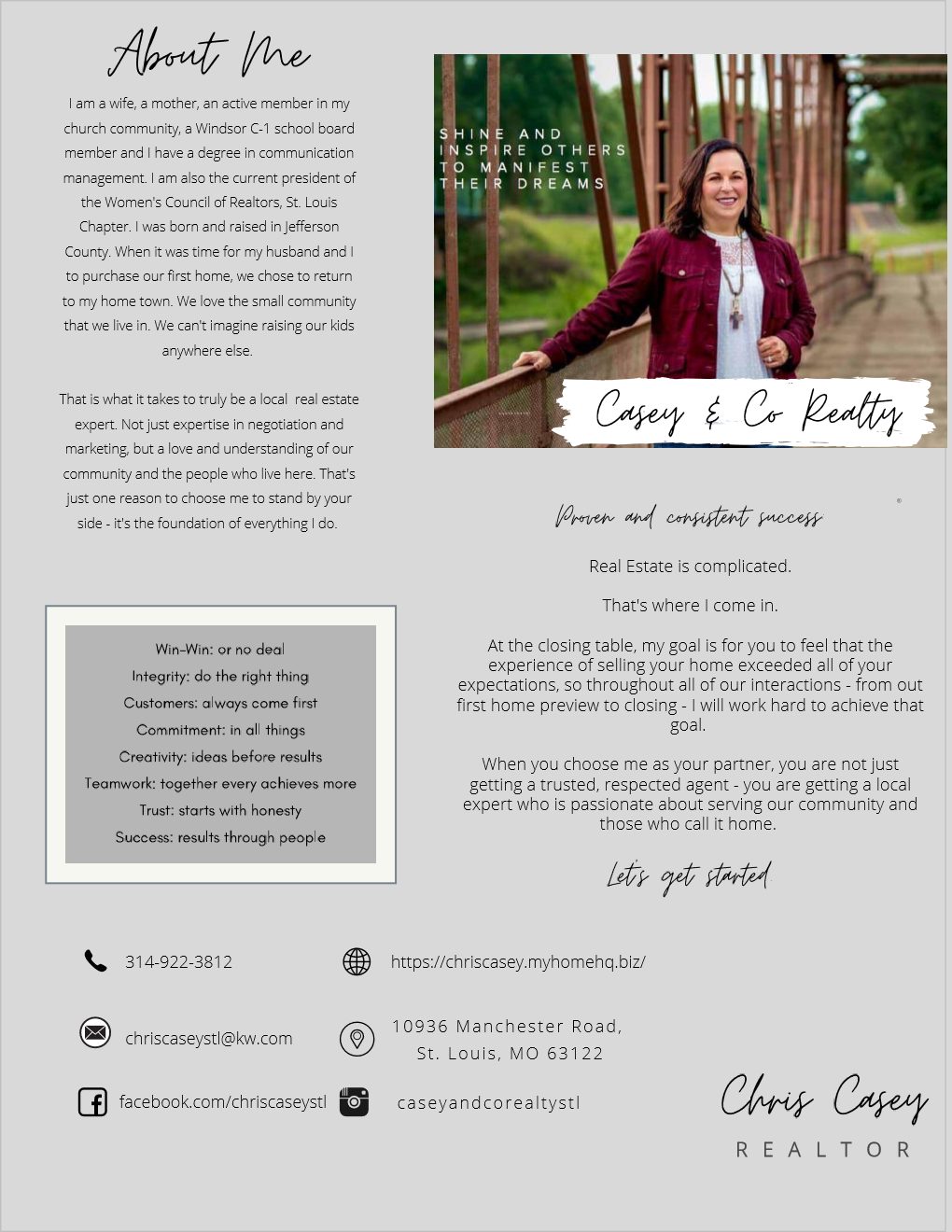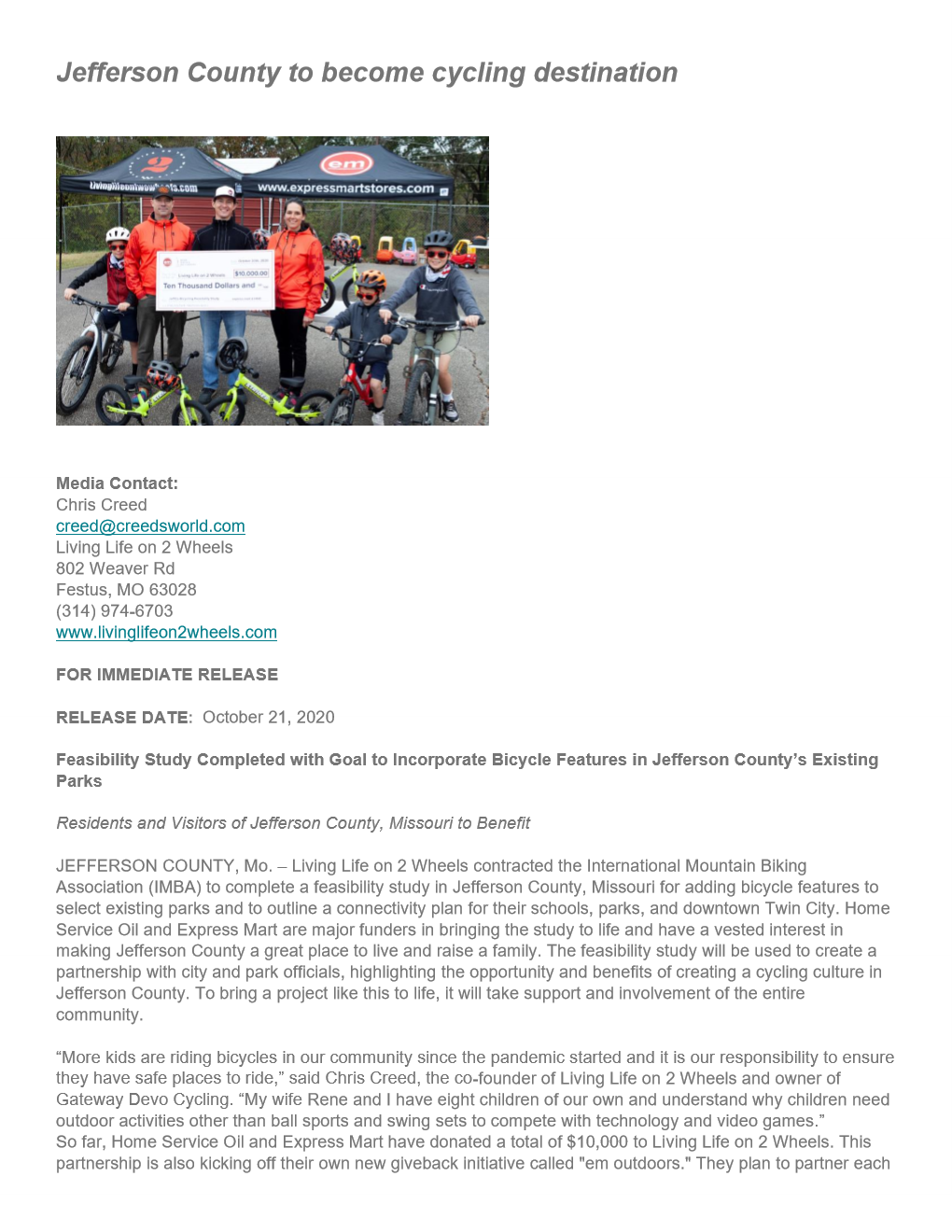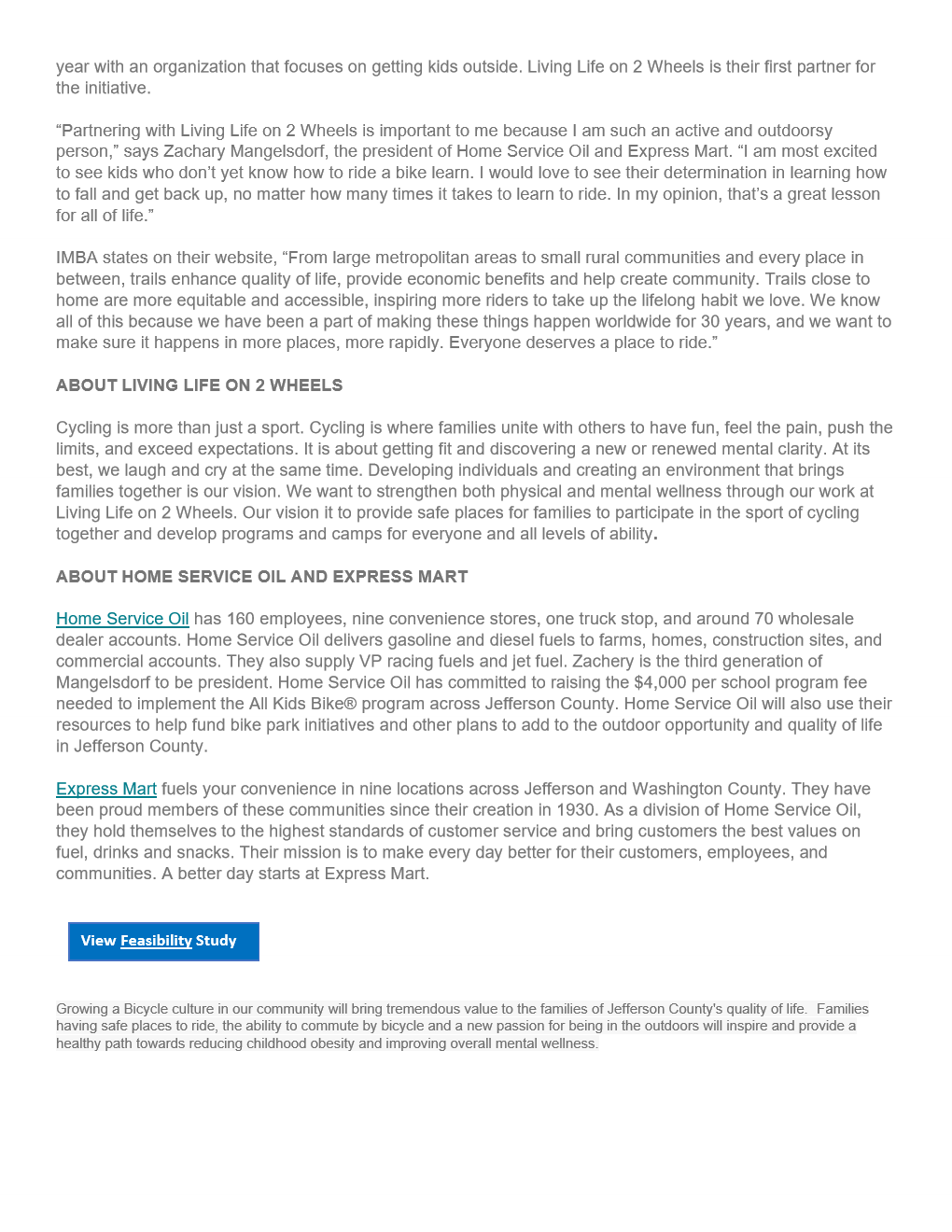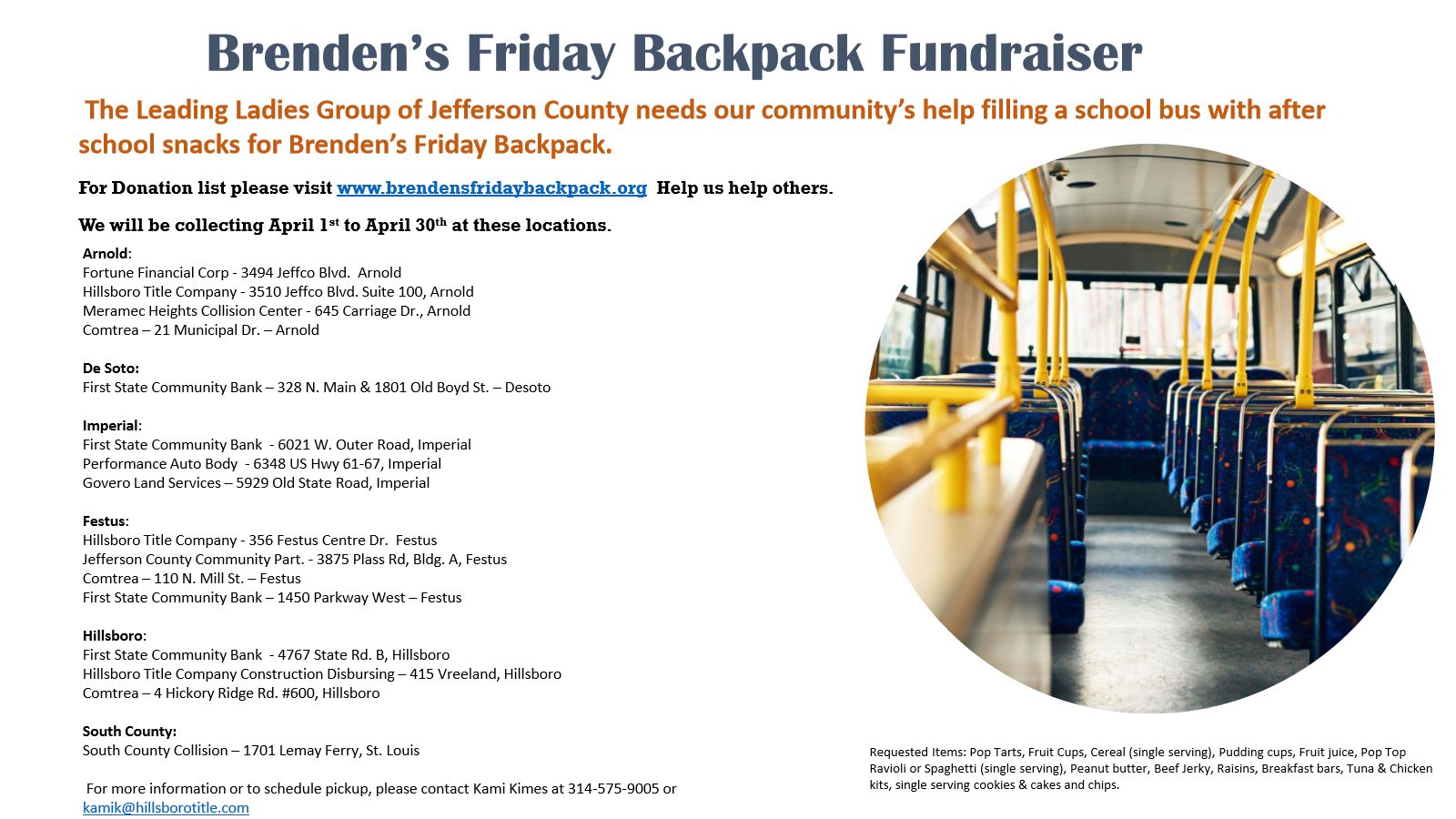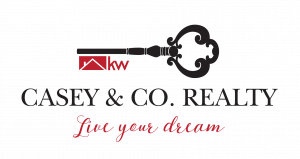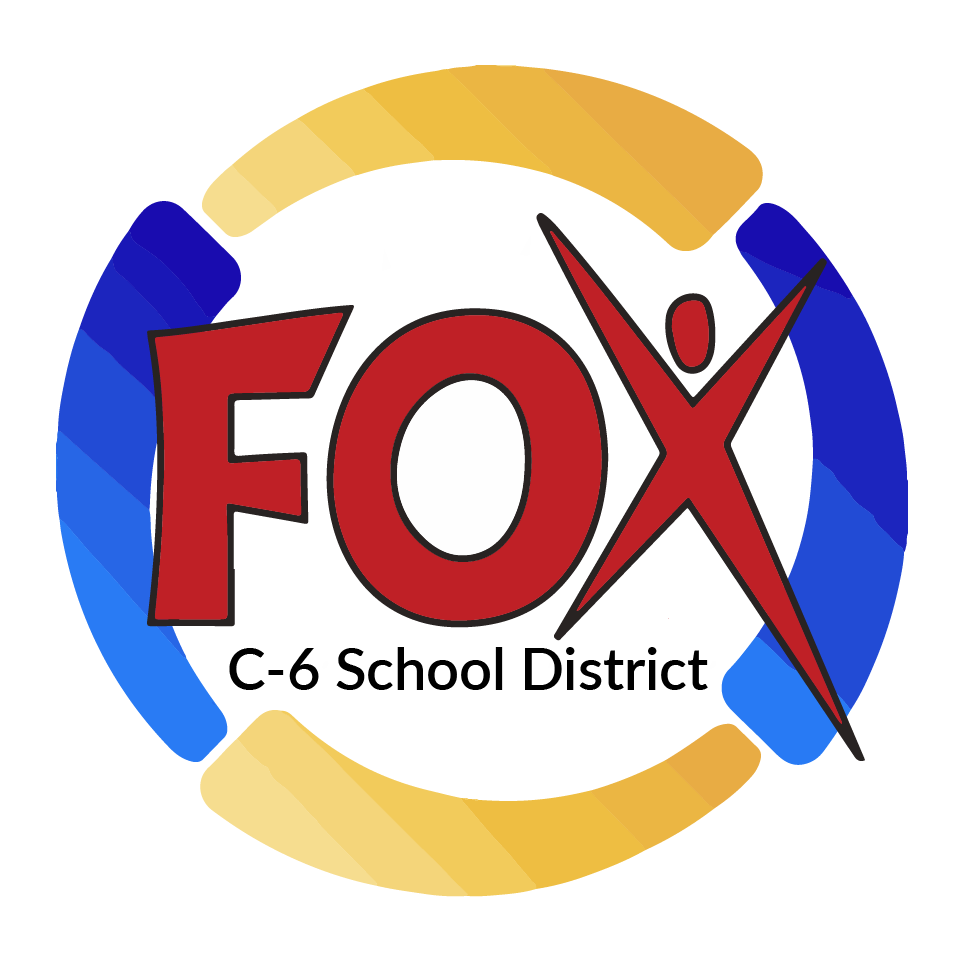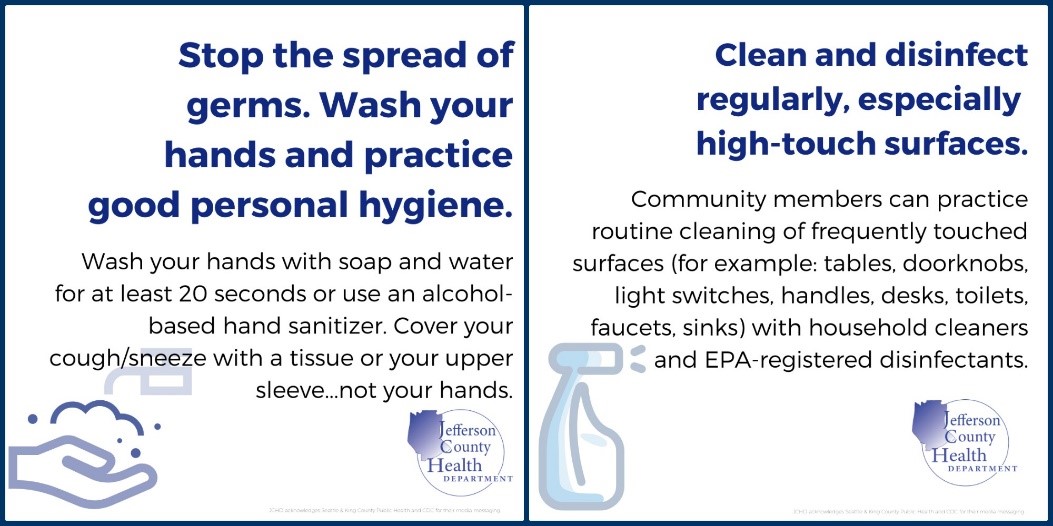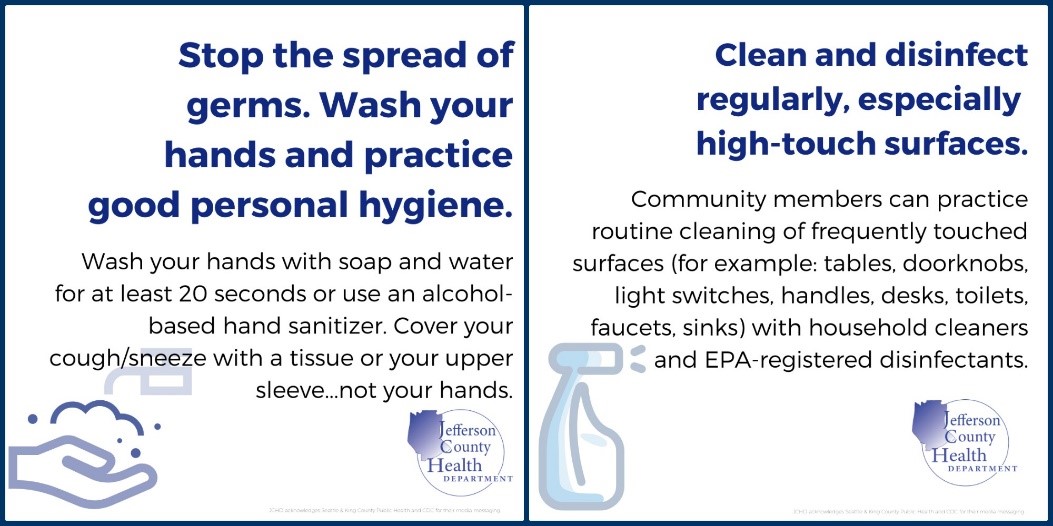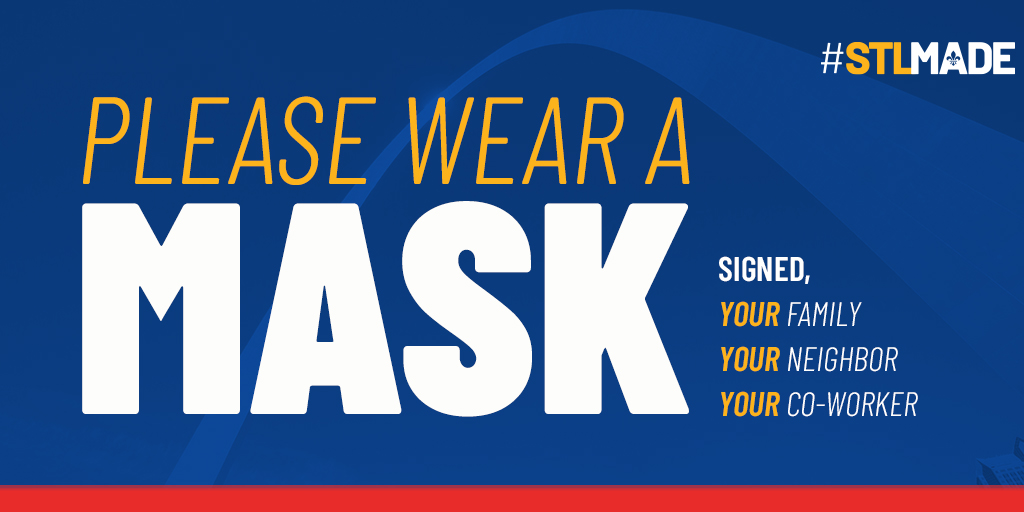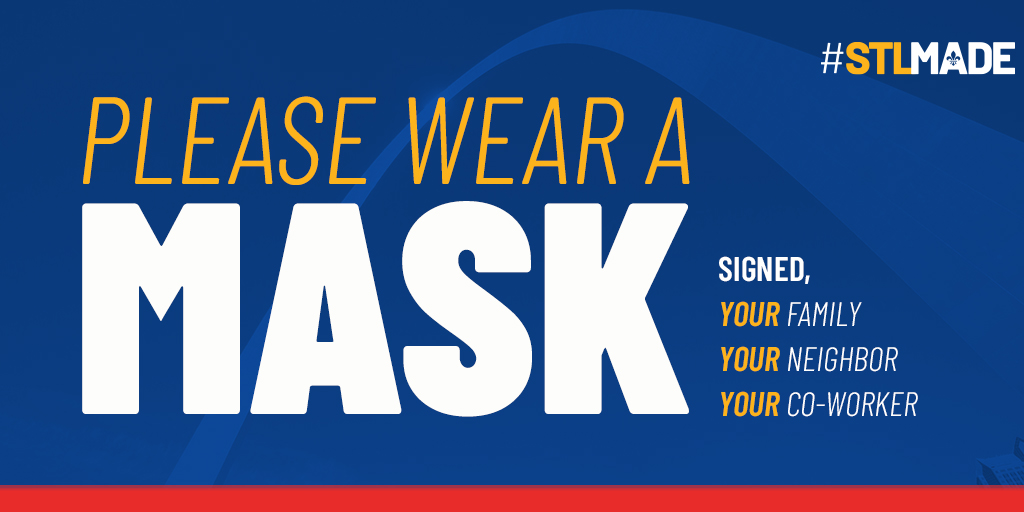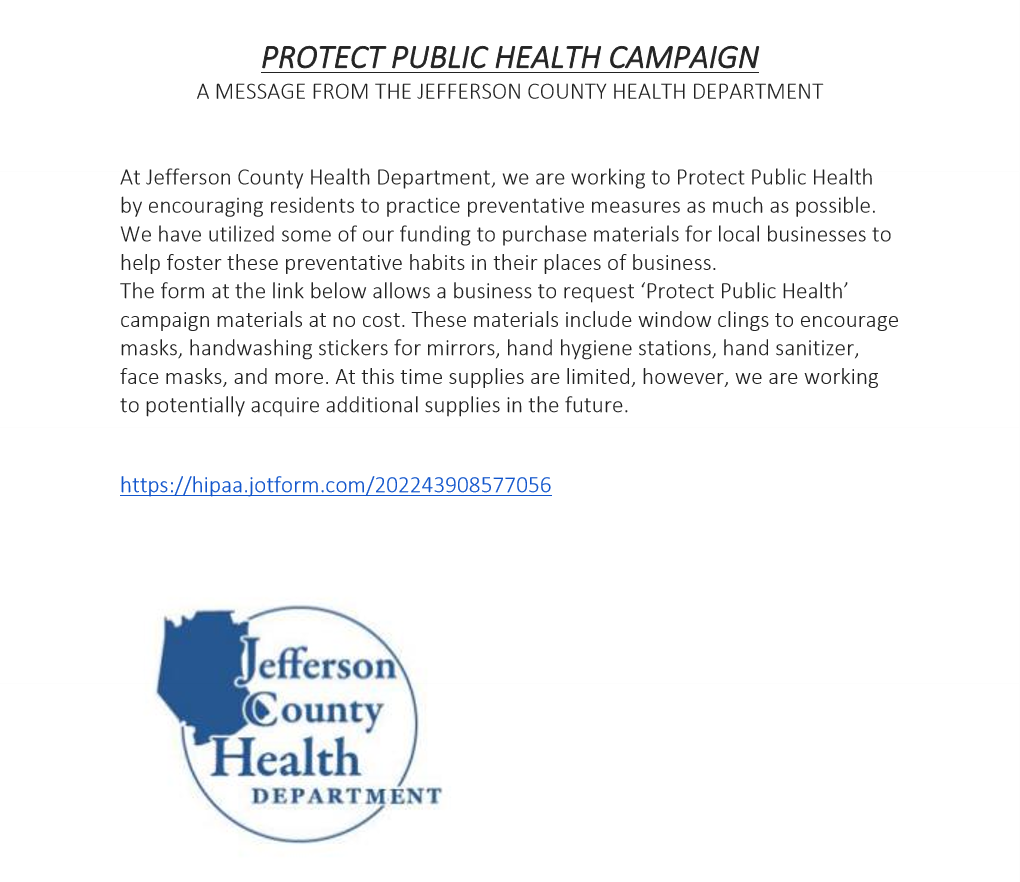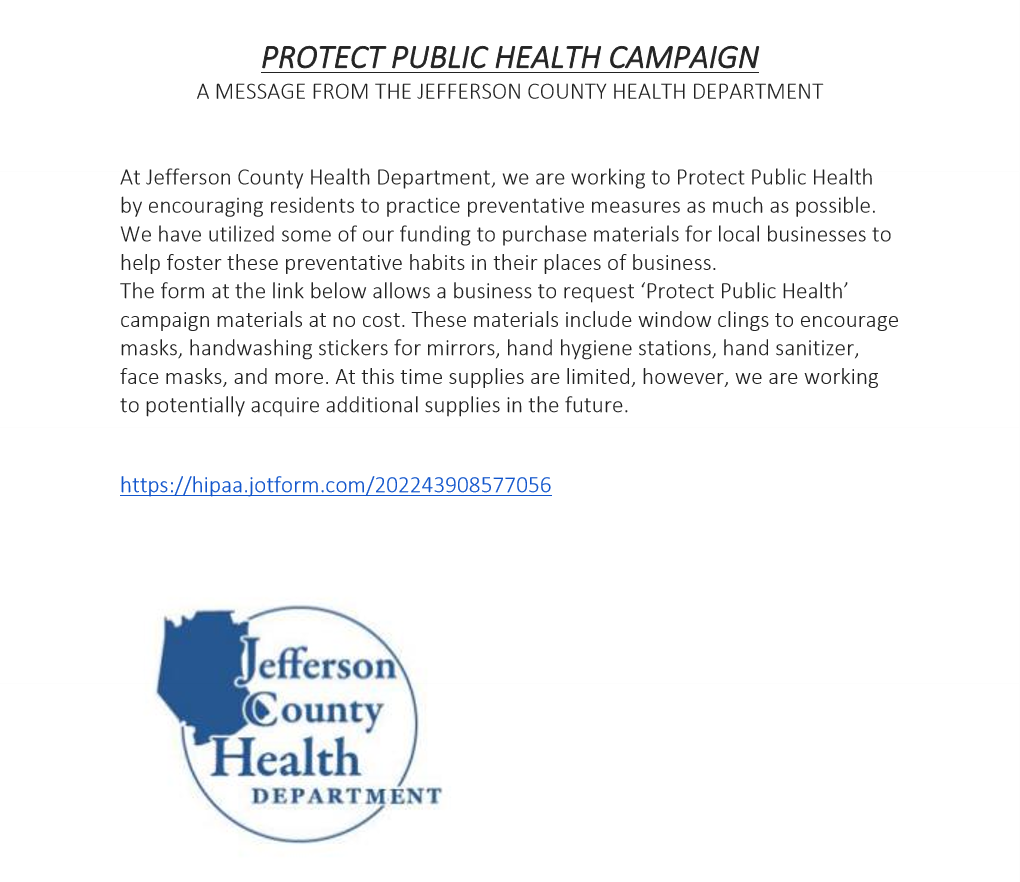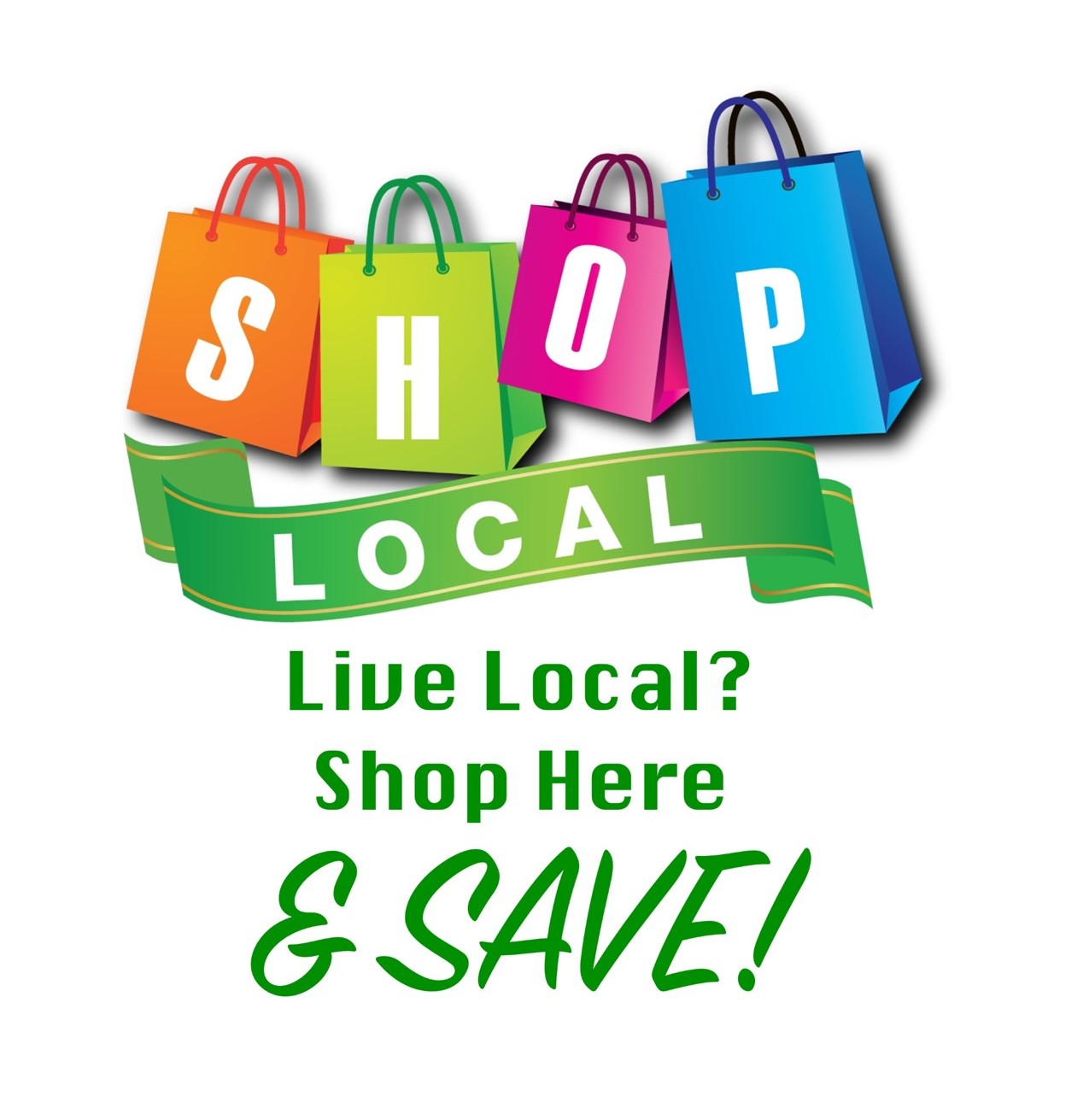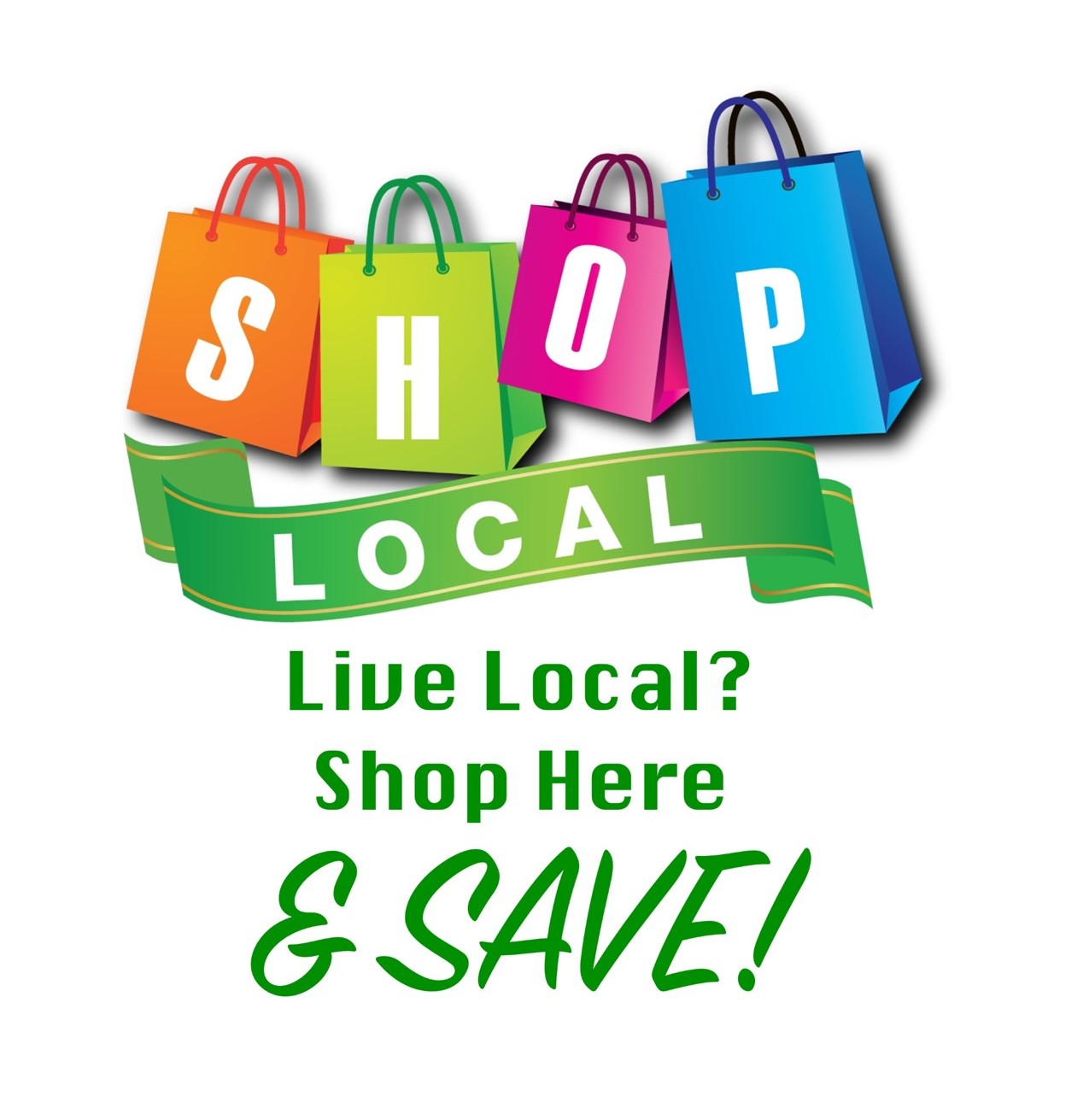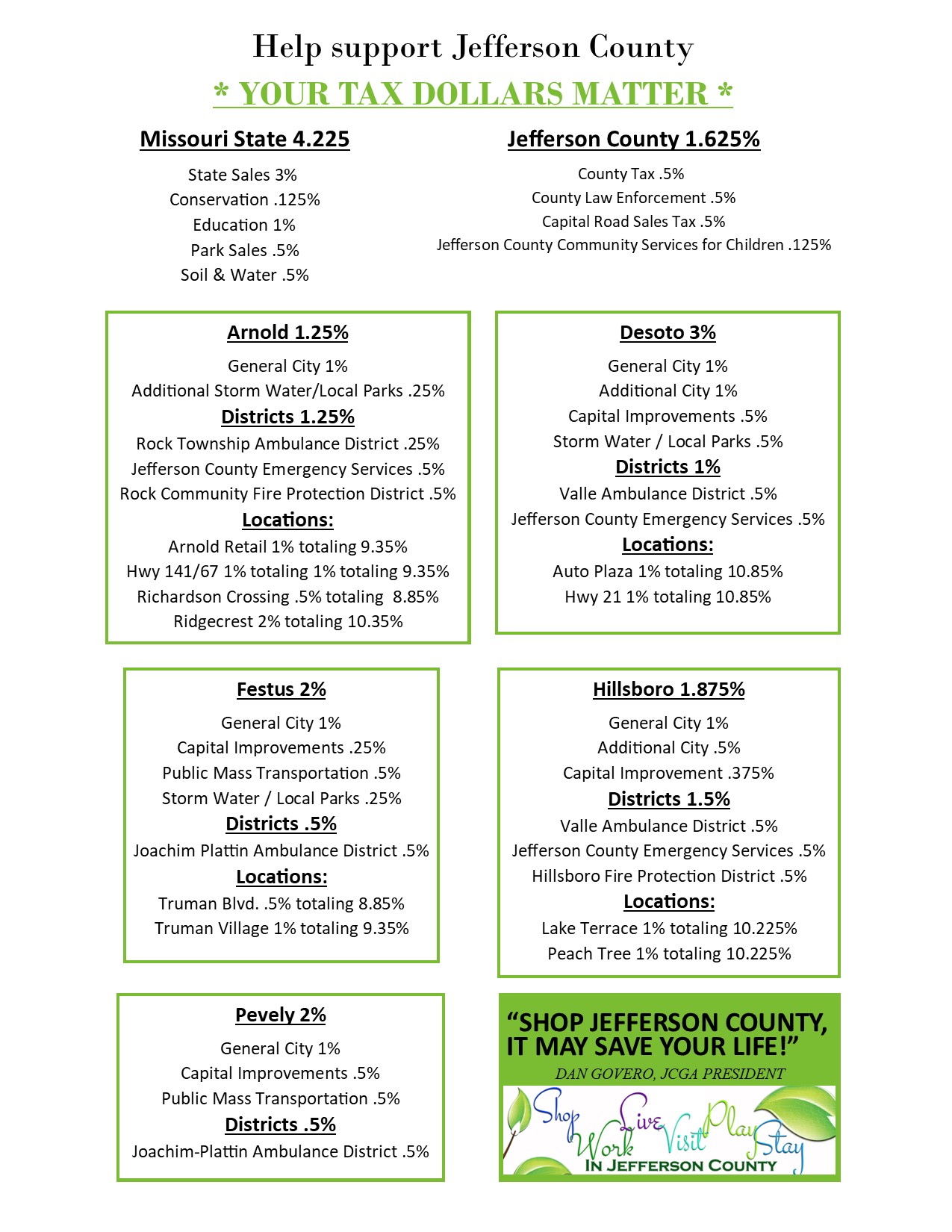 " Shop Jefferson County,
it may just save your life!" 
Dan Govero, JCGA President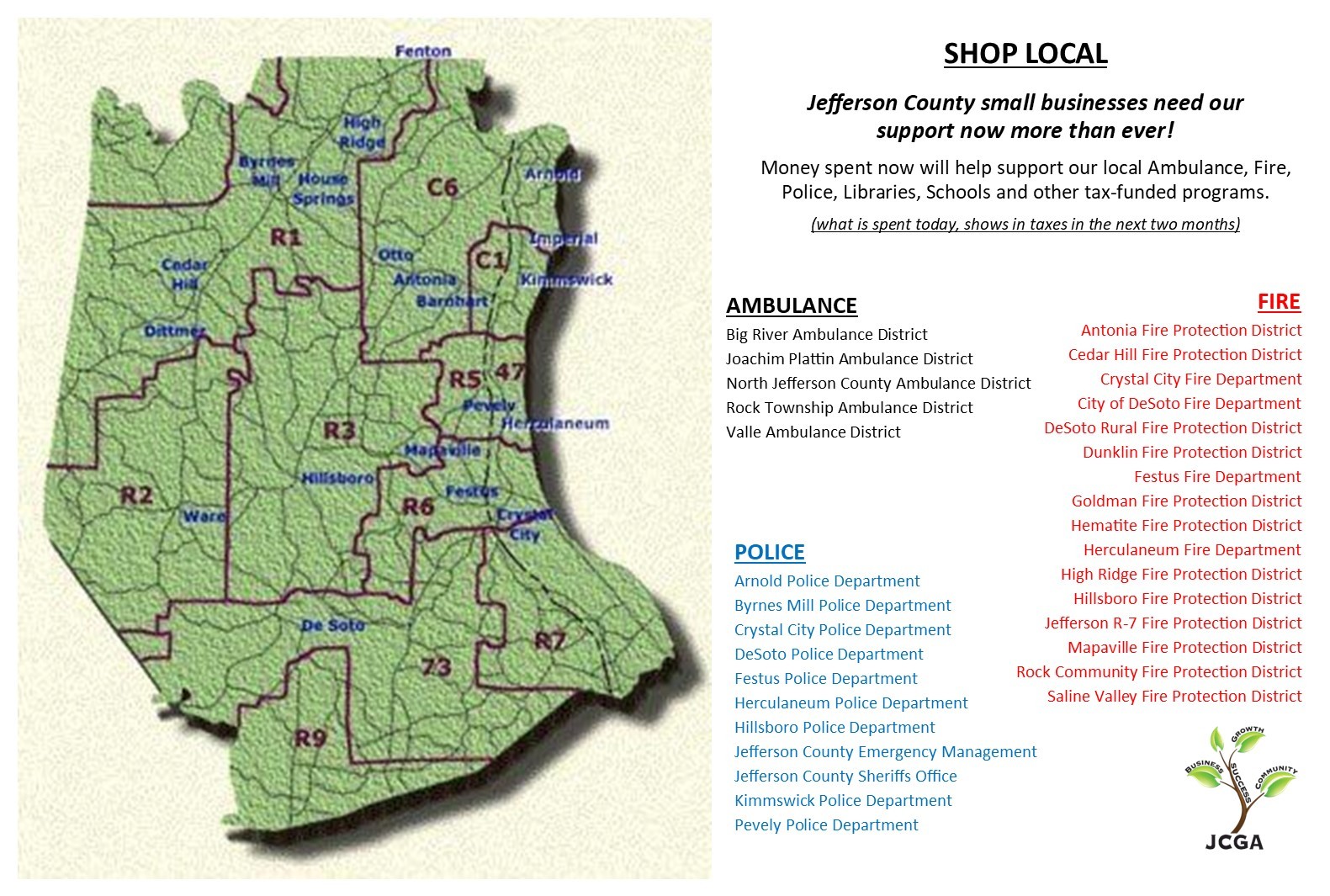 Jefferson County Health Department Covid-19 Guidance Indicator
Click on the button to use as a reference guide for safety recommendations in the Jefferson County area.