Jefferson County Growth Association
Serving Businesses & Encouraging Growth in Jefferson County

The Mission of the Jefferson County Growth Association (JCGA) is to provide coordination of professional leadership to promote and support new and existing growth throughout Jefferson County, Missouri.
Learn More
Connect and Grow. . . .
Your membership in the JCGA is an investment in the success of your business!
Join Today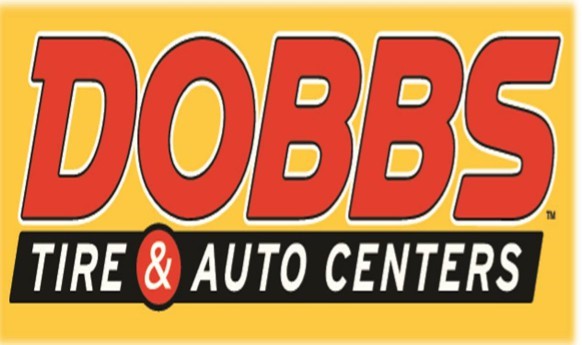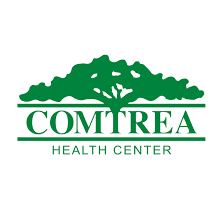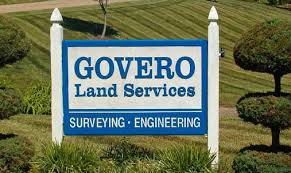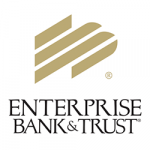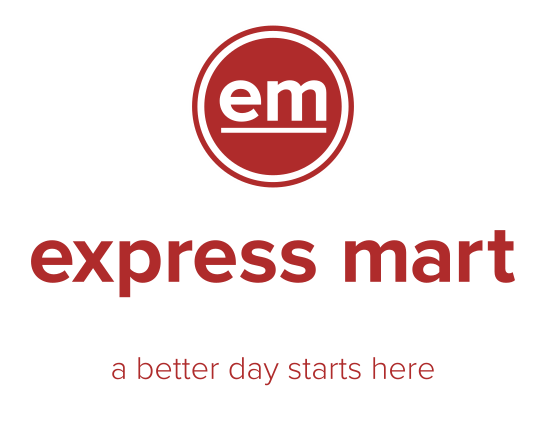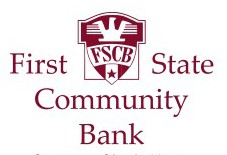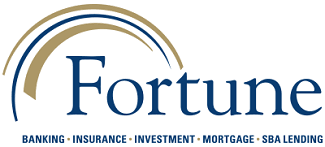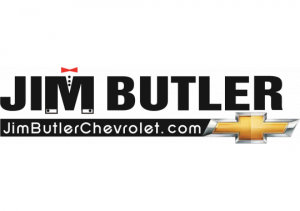 REGISTRATION NOW OPEN
also, Sponsorship Opportunities Available!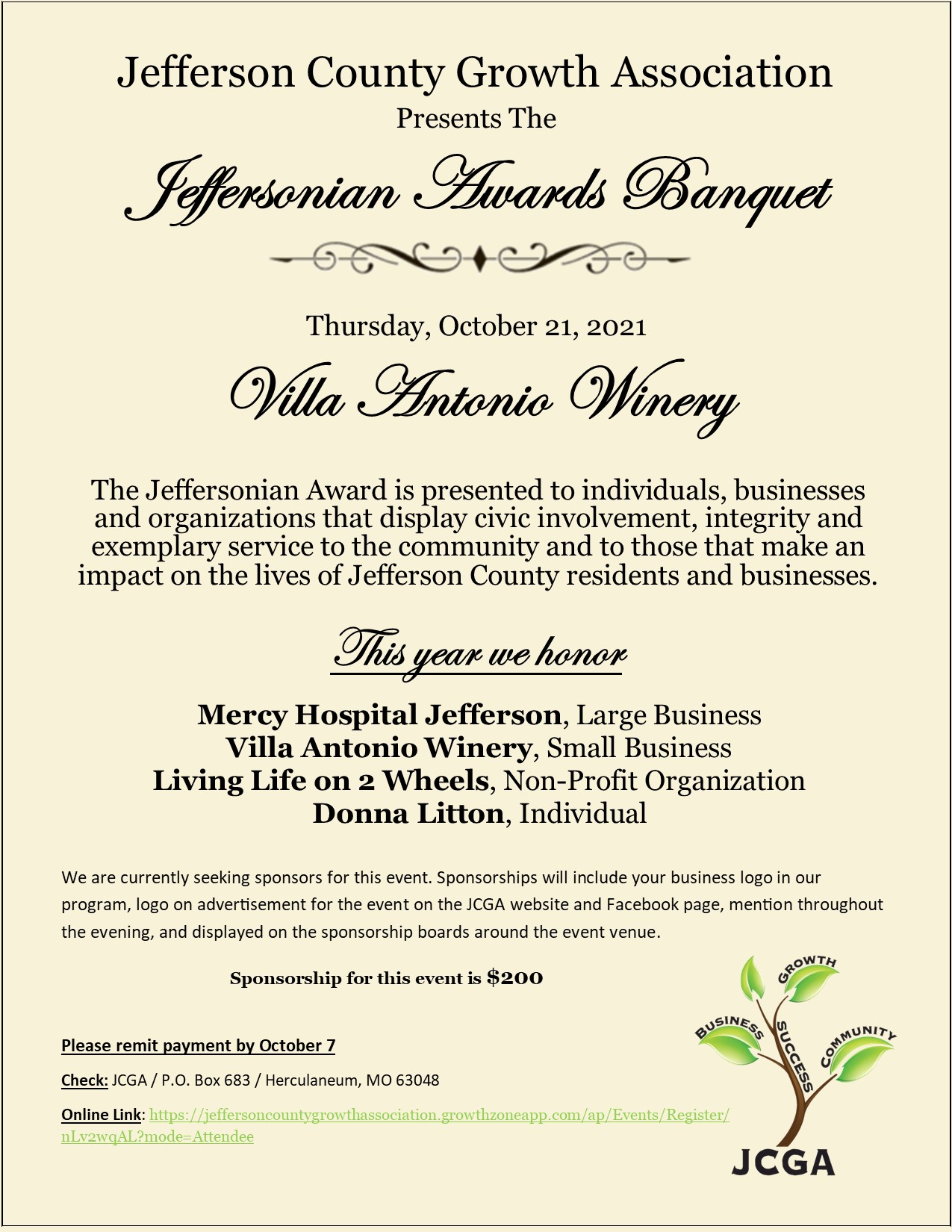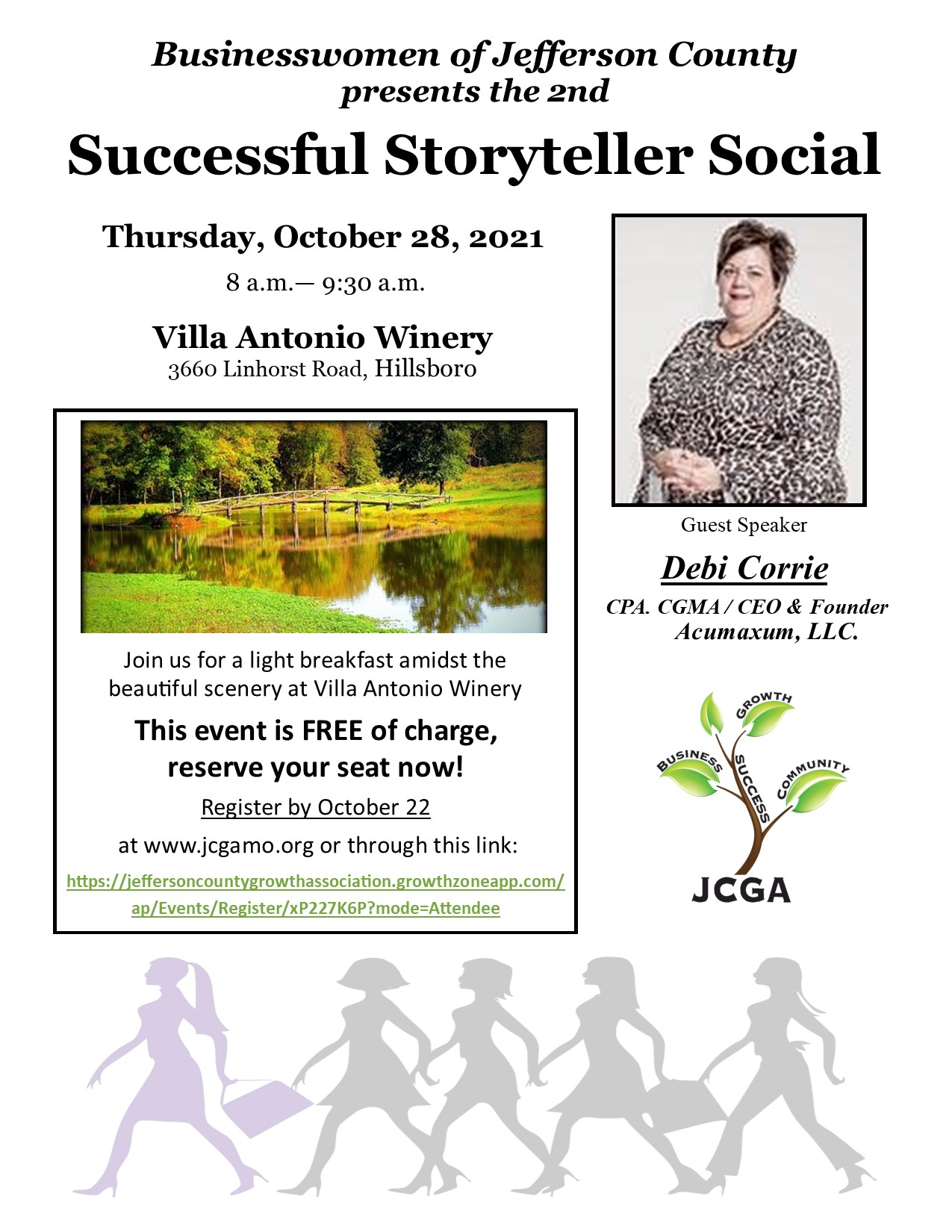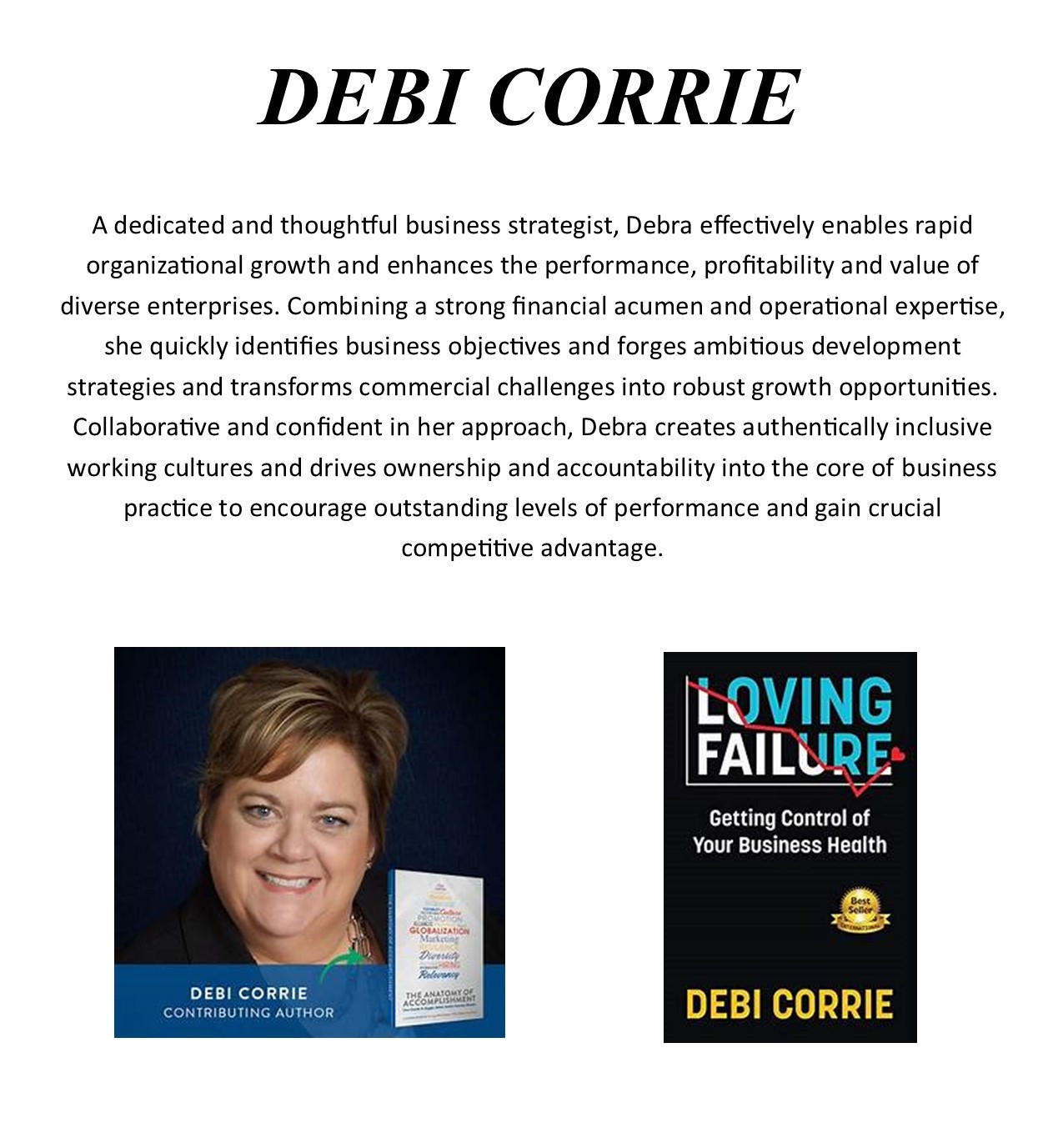 Thank you to all who attended the JCGA 32nd Annual Golf Classic, and to all of our award winners. We sincerely appreciate your generosity in donating your winnings back to the JCGA. We could not have asked for a more beautiful day on the course! Special thank you to all our sponsors in helping to make this event such a huge success, we are looking forward to the next one.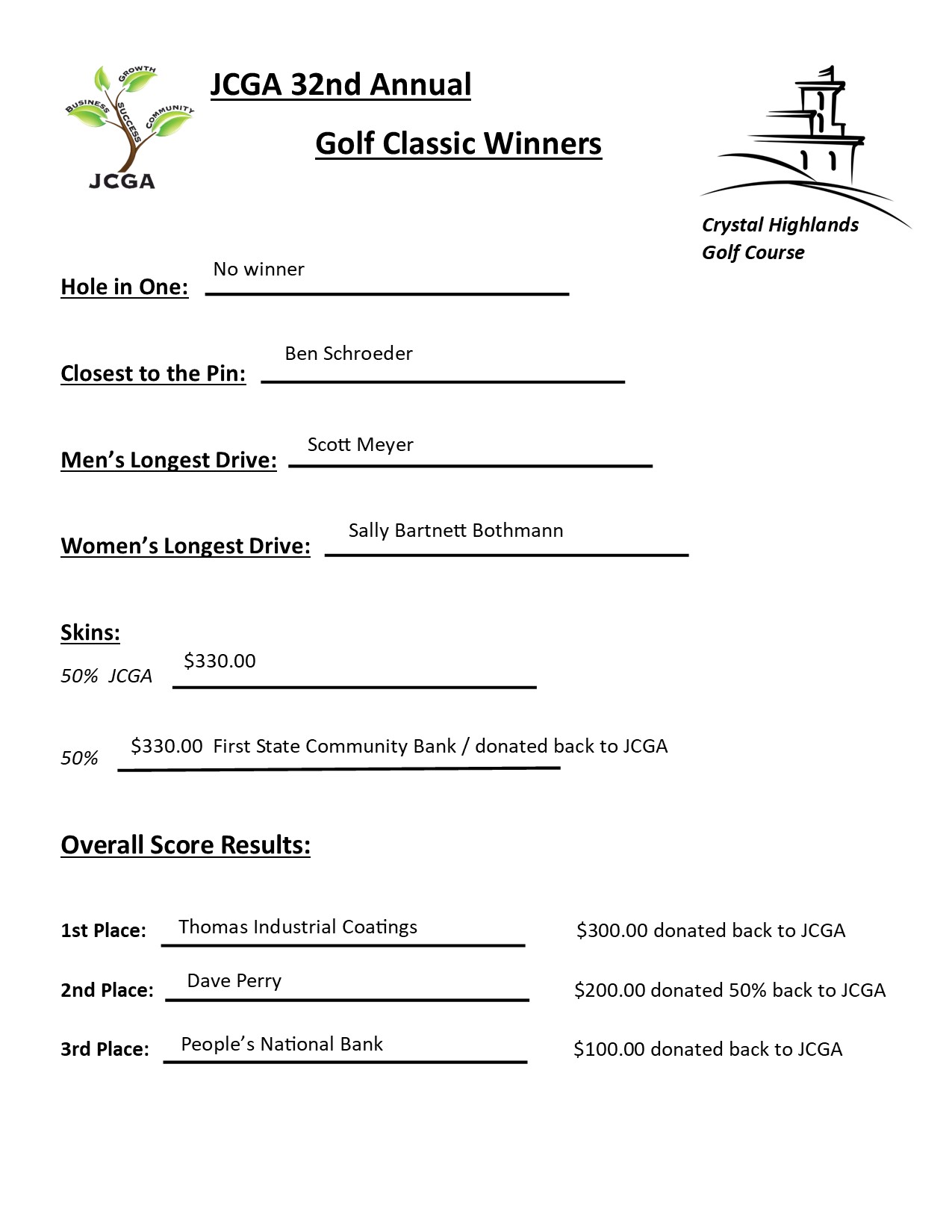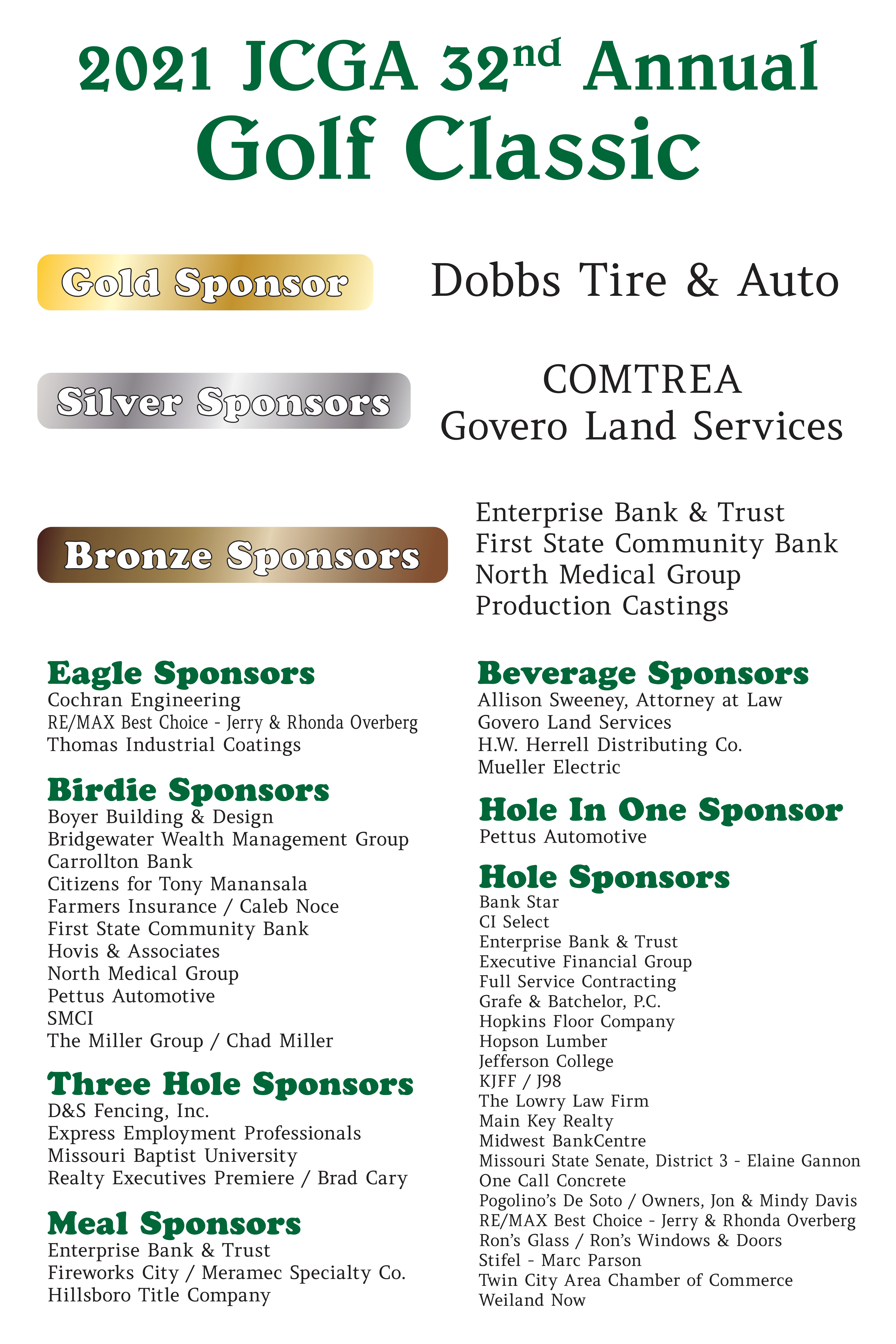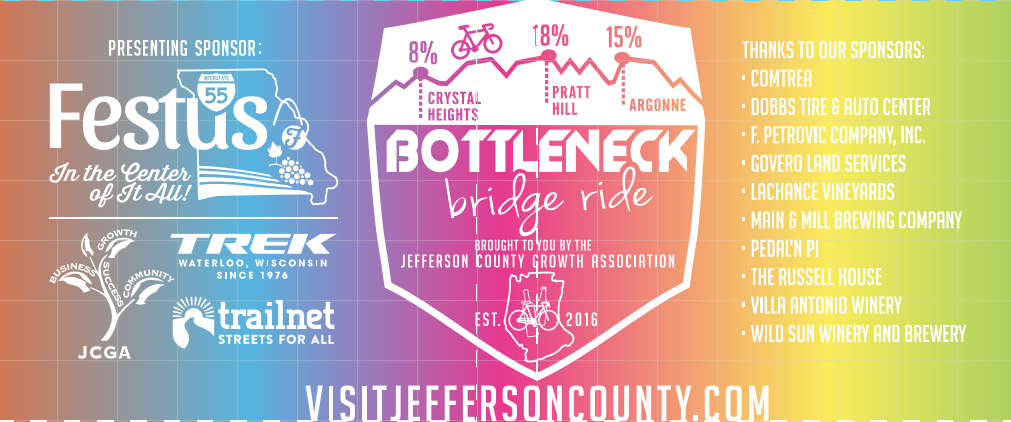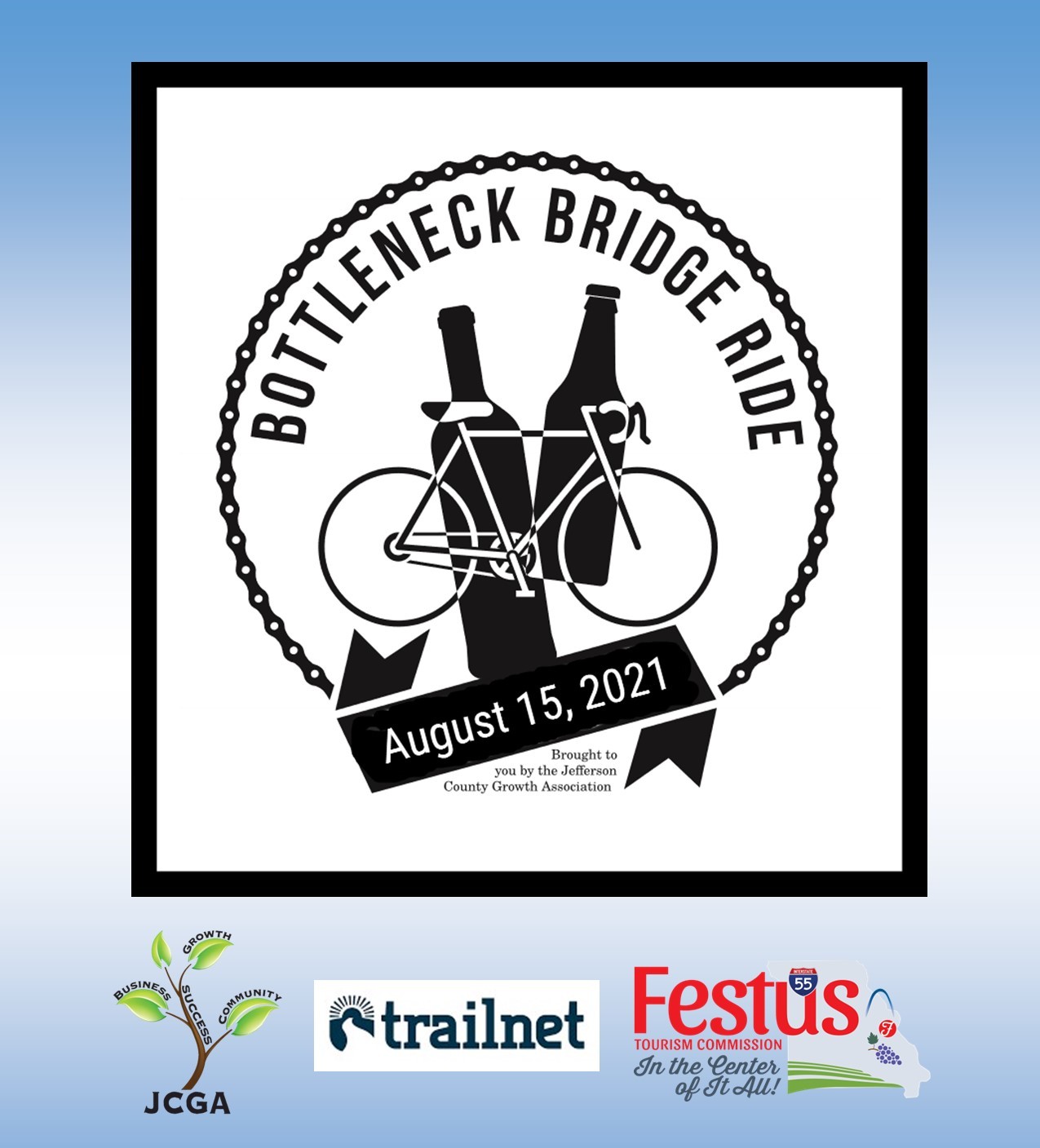 Footage from the 2021 JCGA Bottleneck Bridge Ride.    Thank you to all our sponsors for making this event possible and to all those who came to ride in the event!
Click on the photo below to access the footage
See below for the featured write up in the Jefferson County Leader on the recent JCGA 6th Annual Bottleneck Bridge Ride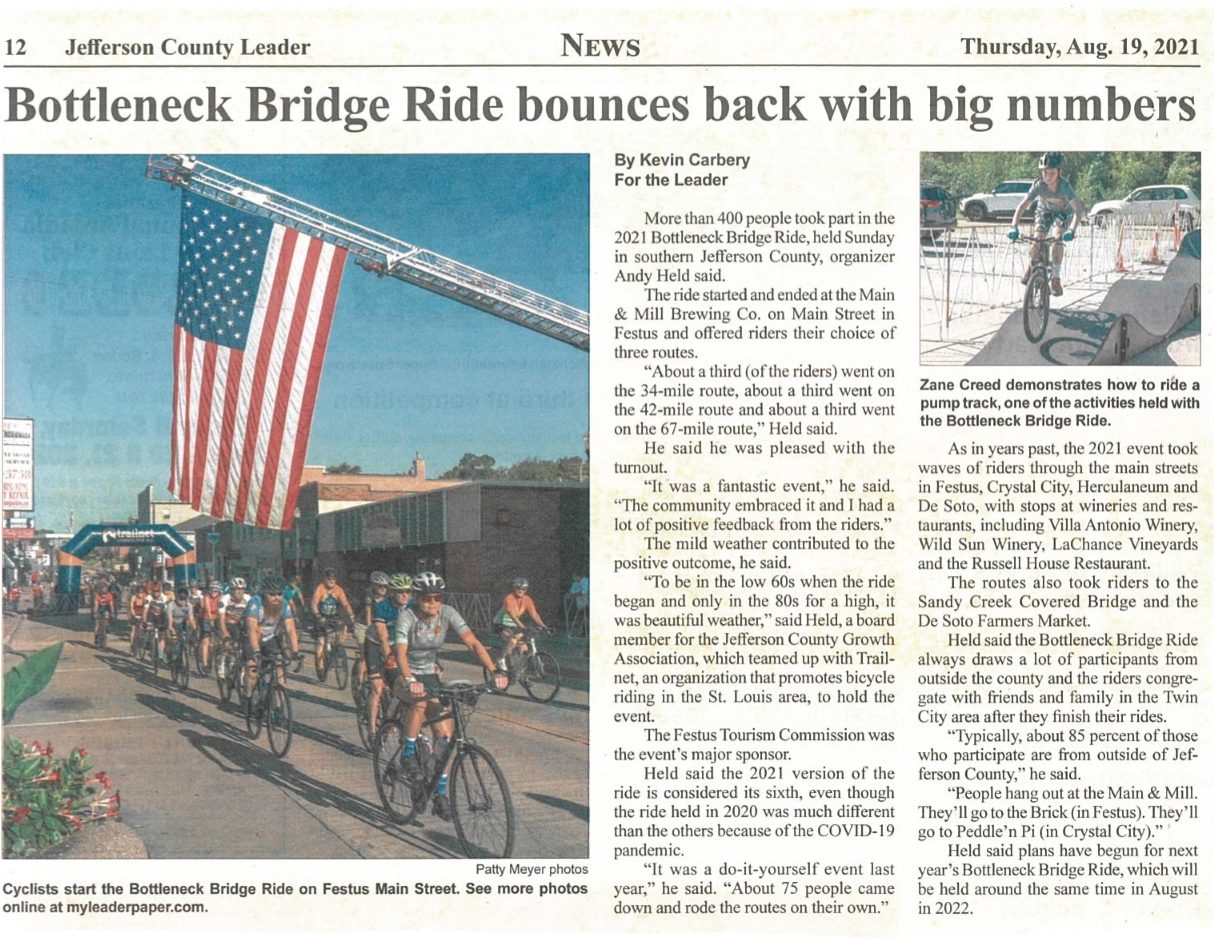 Businesswomen's Storyteller Social
Thank you to all the amazing women and men who attended the JCGA Businesswomen's Storyteller Social. What a wonderful morning being able to listen to our guest speakers Jacquelyn Hoyt, and Jennifer Bardot, share their personal experiences. We have had such wonderful feedback, that we are going to continue to host the Storyteller Series.
Be on the lookout, more information coming soon!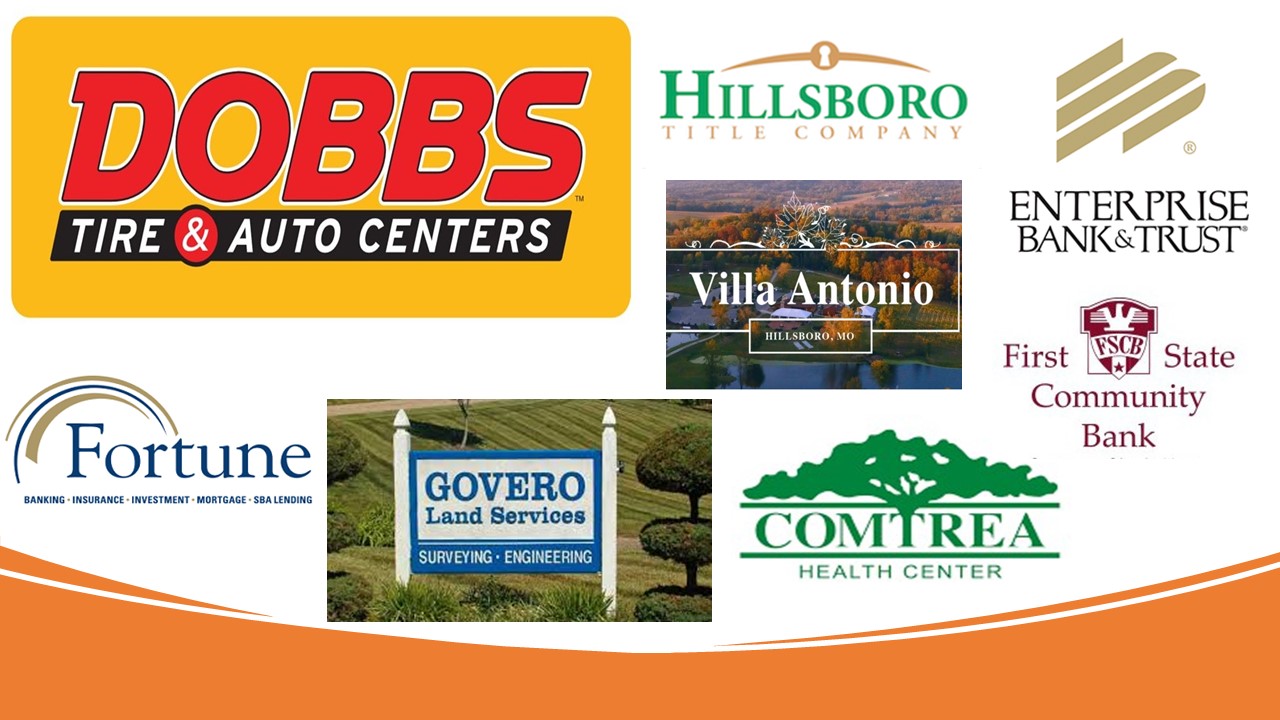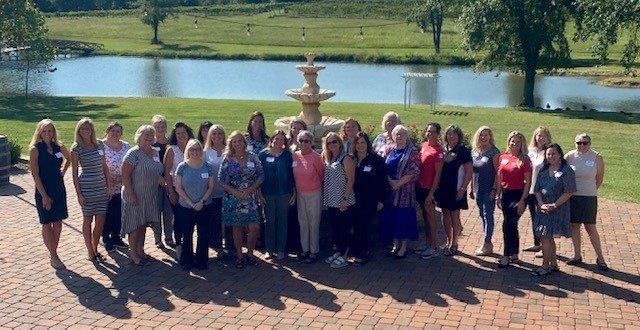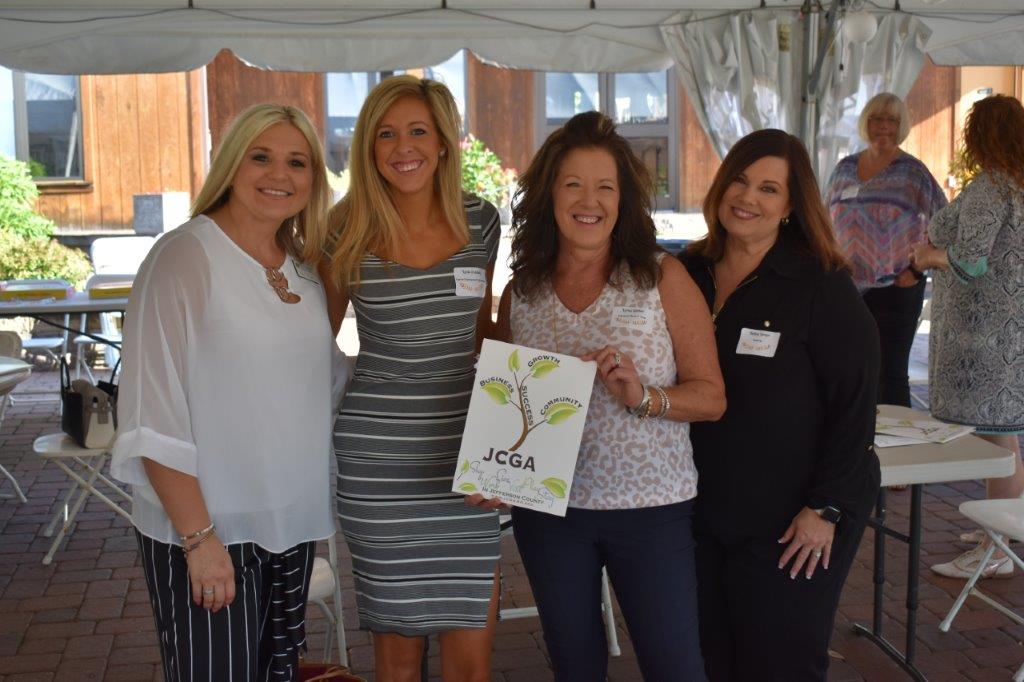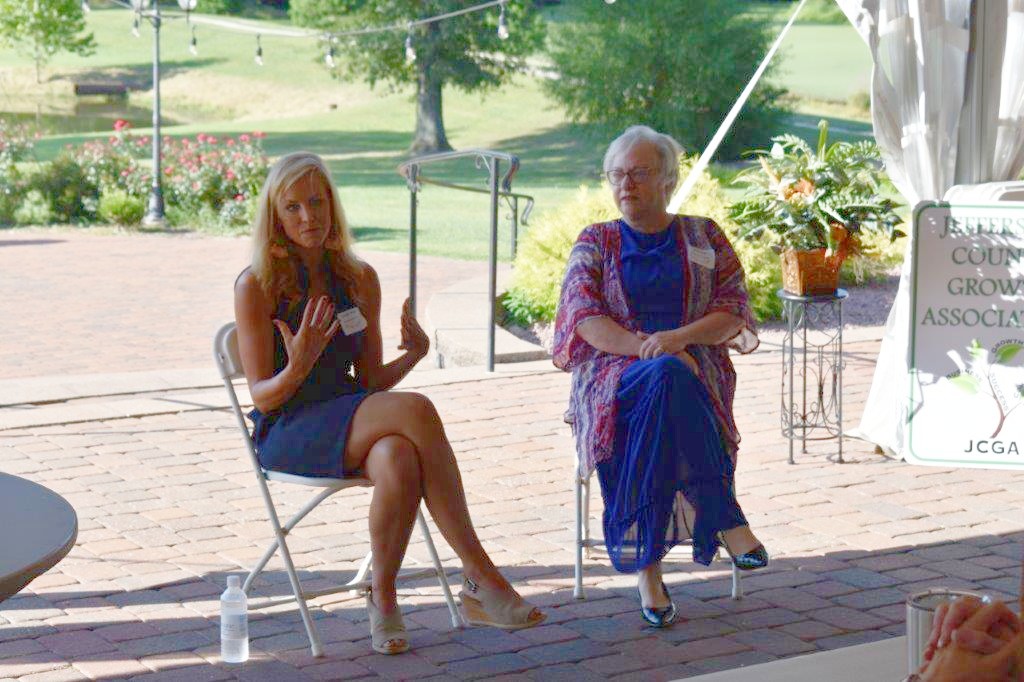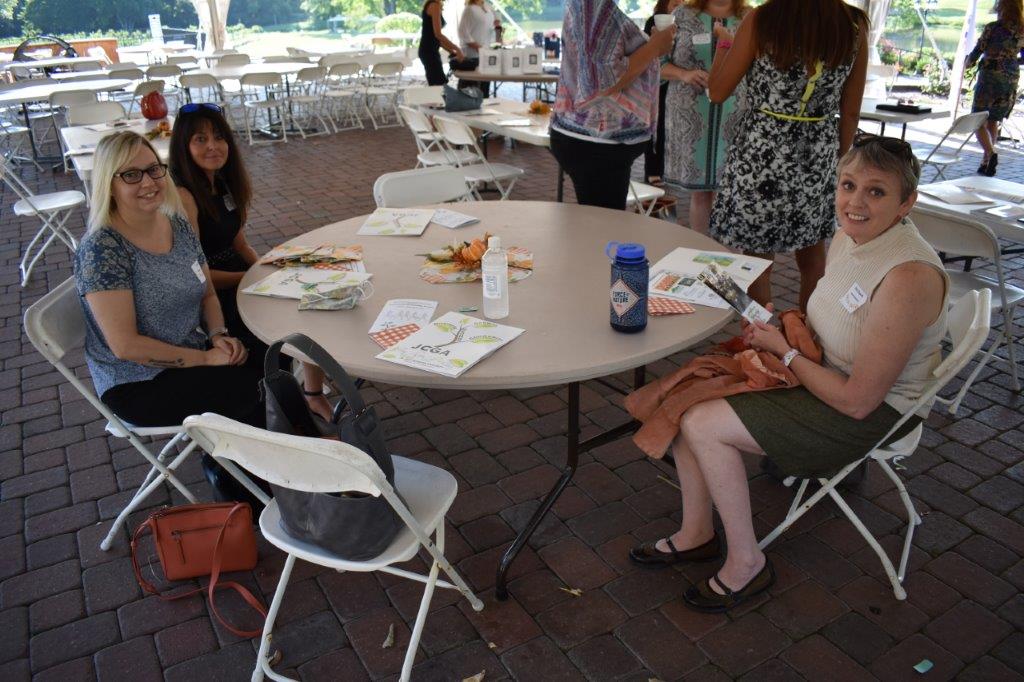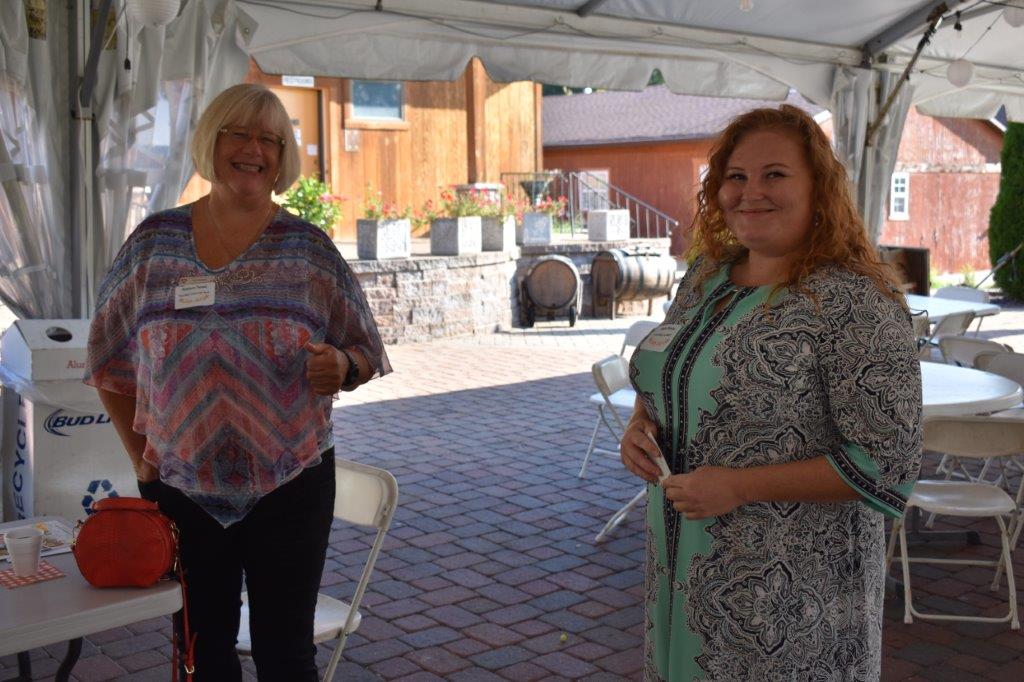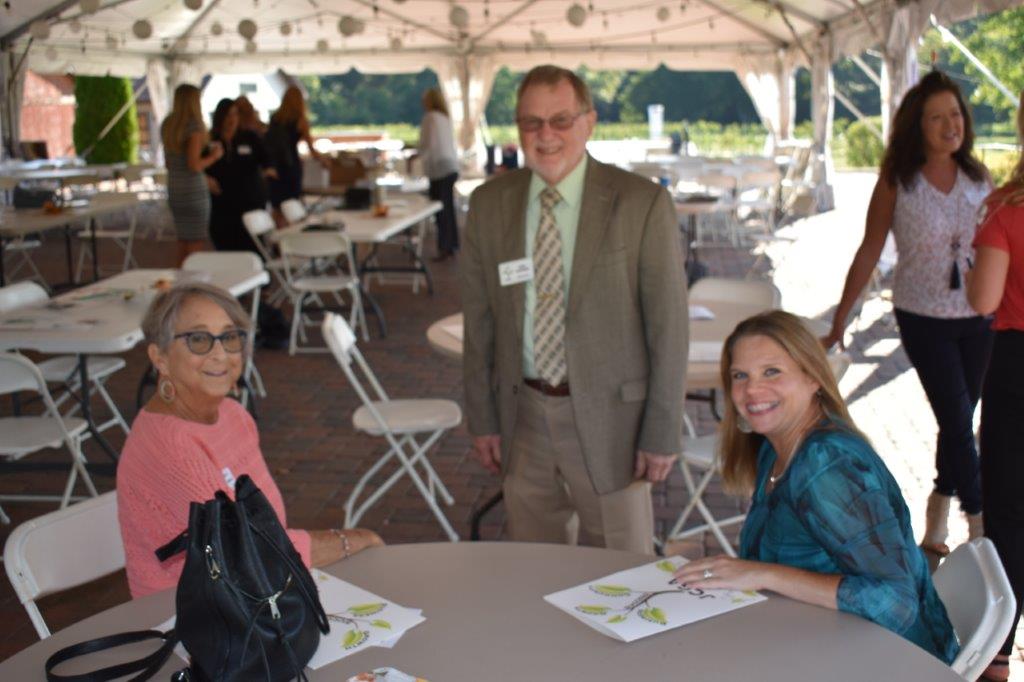 SCENIC TROLLEY TOUR
This event has SOLD OUT for this fall, thank you to all who have registered!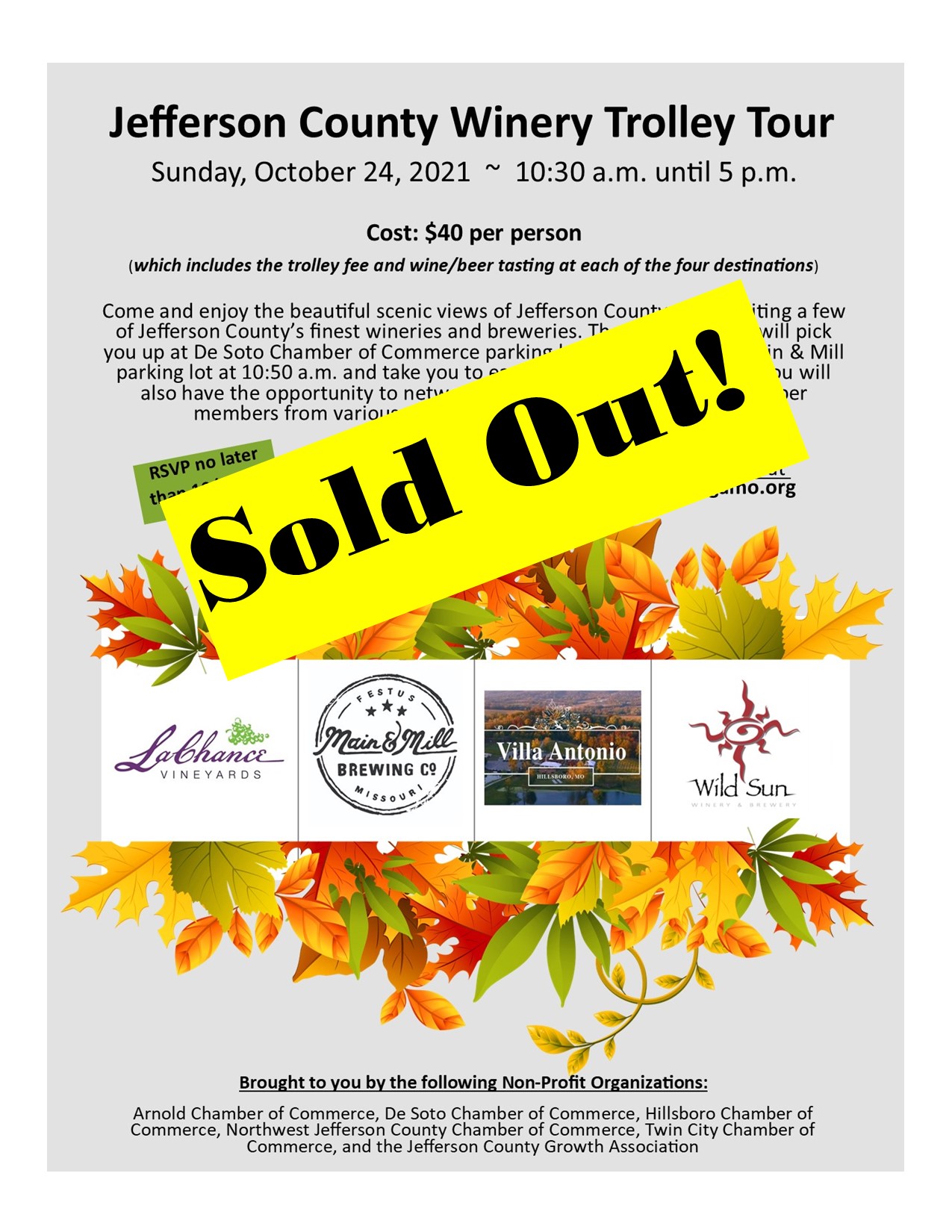 Jefferson County Chambers of Commerce along with the Jefferson County Growth Association have come together to bring you this new event, the Jefferson County Winery Trolley Tour.
This is a wonderful opportunity to gather your friends and take a ride on the Patriot Trolley. Sit back and take in the scenic views while the fall leaves are at their peak, and then enjoy some great samplings from Jefferson County's finest wineries and breweries.
Various Board Members will be on the Trolley or at the designated stops to meet you and answer any questions you might have about your area Chamber of Commerce.
Thank you to the following non-profit organizations for putting this event together.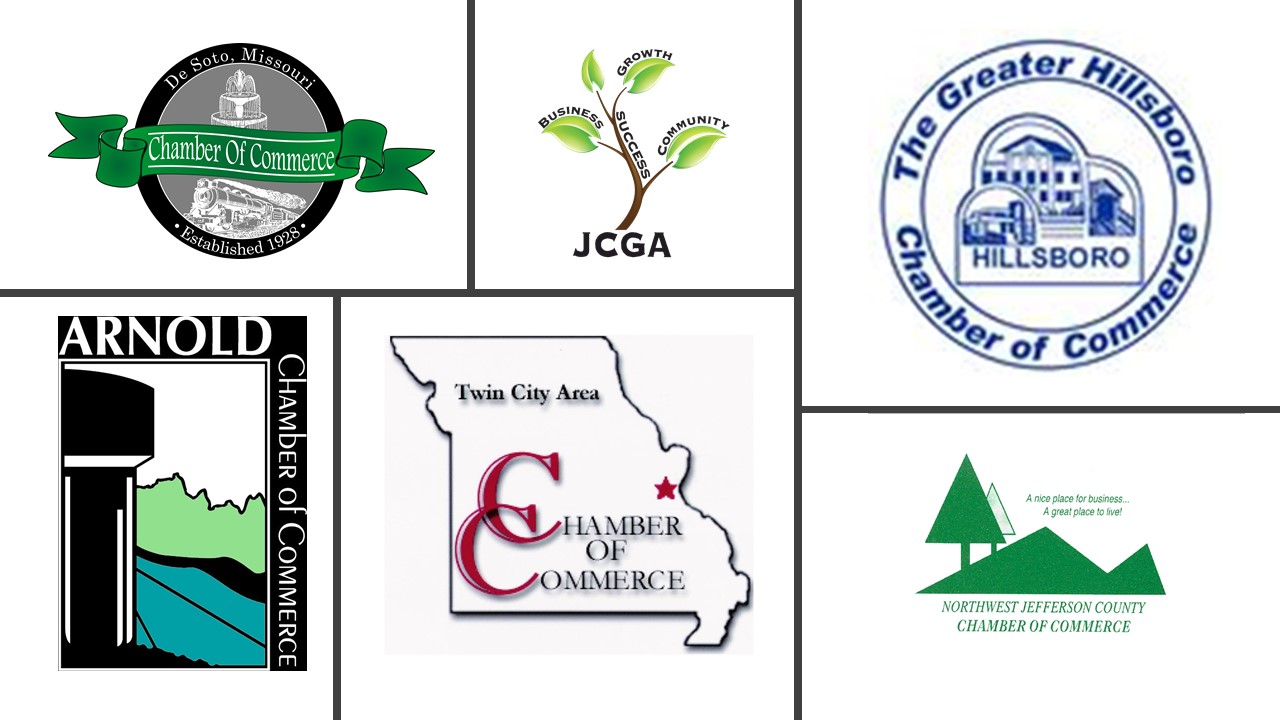 One Plan, One Voice   ~   2021
"One Plan One Voice" is a multi-year plan to transform Jefferson County into a destination community attracting businesses, families and tourists for its quality of life and economic opportunity. From a regional brand that illustrates our strengths and enhances regional perceptions, prioritized roadway and safety improvements, support of continued investment in education, broadband connectivity and strategic business and economic development partnerships, JCGA leadership, members and partners create the road map and work together for economic prosperity.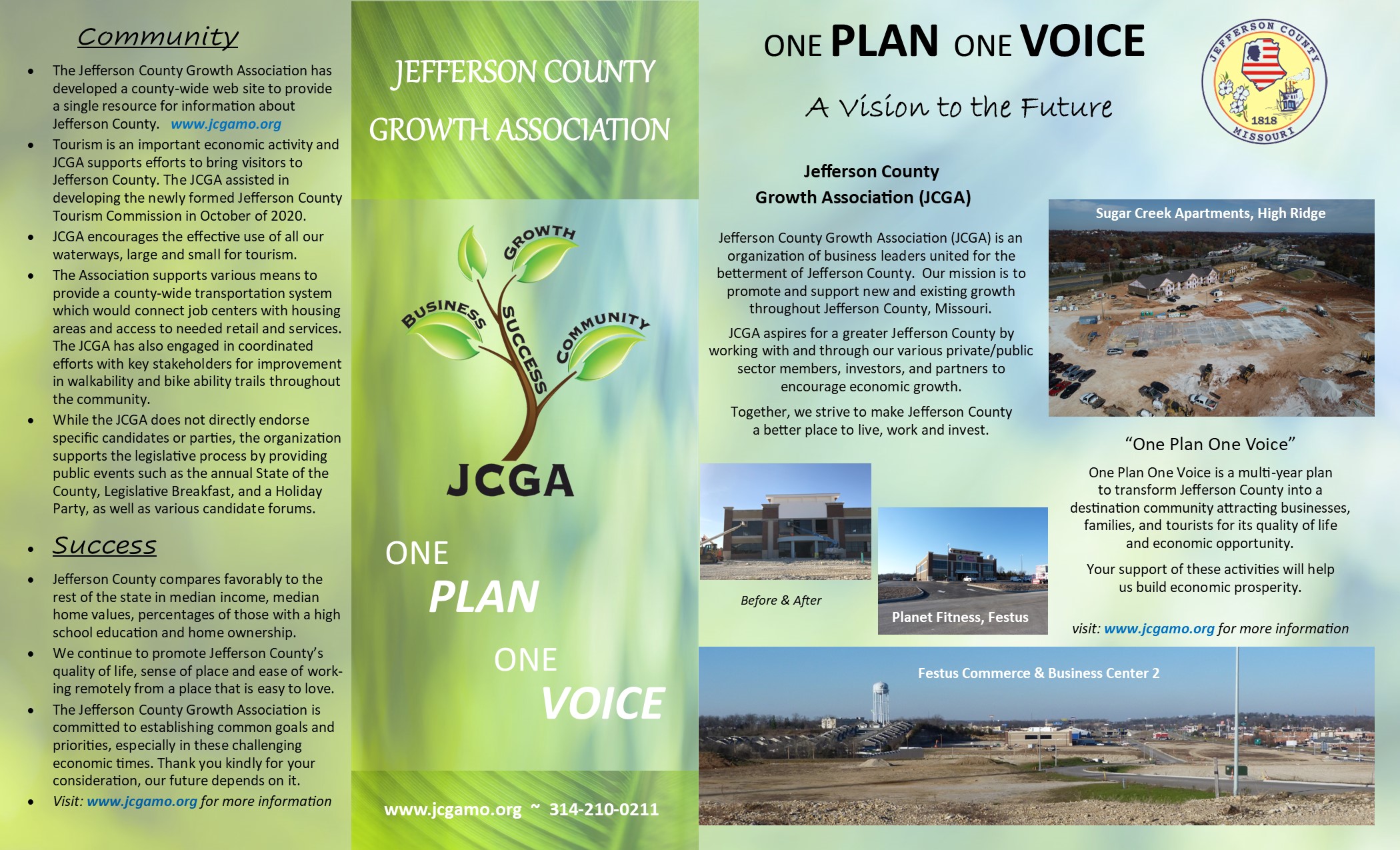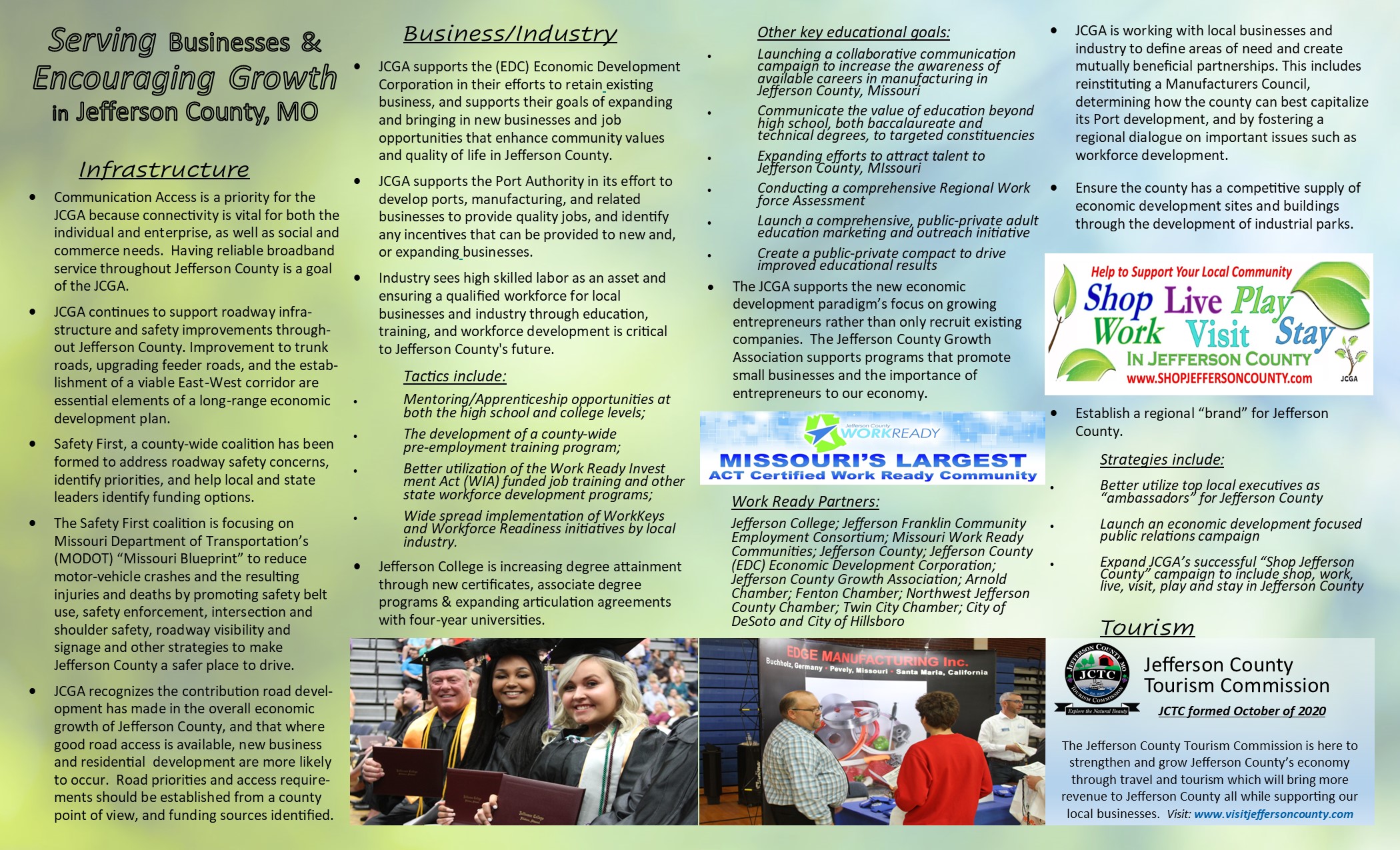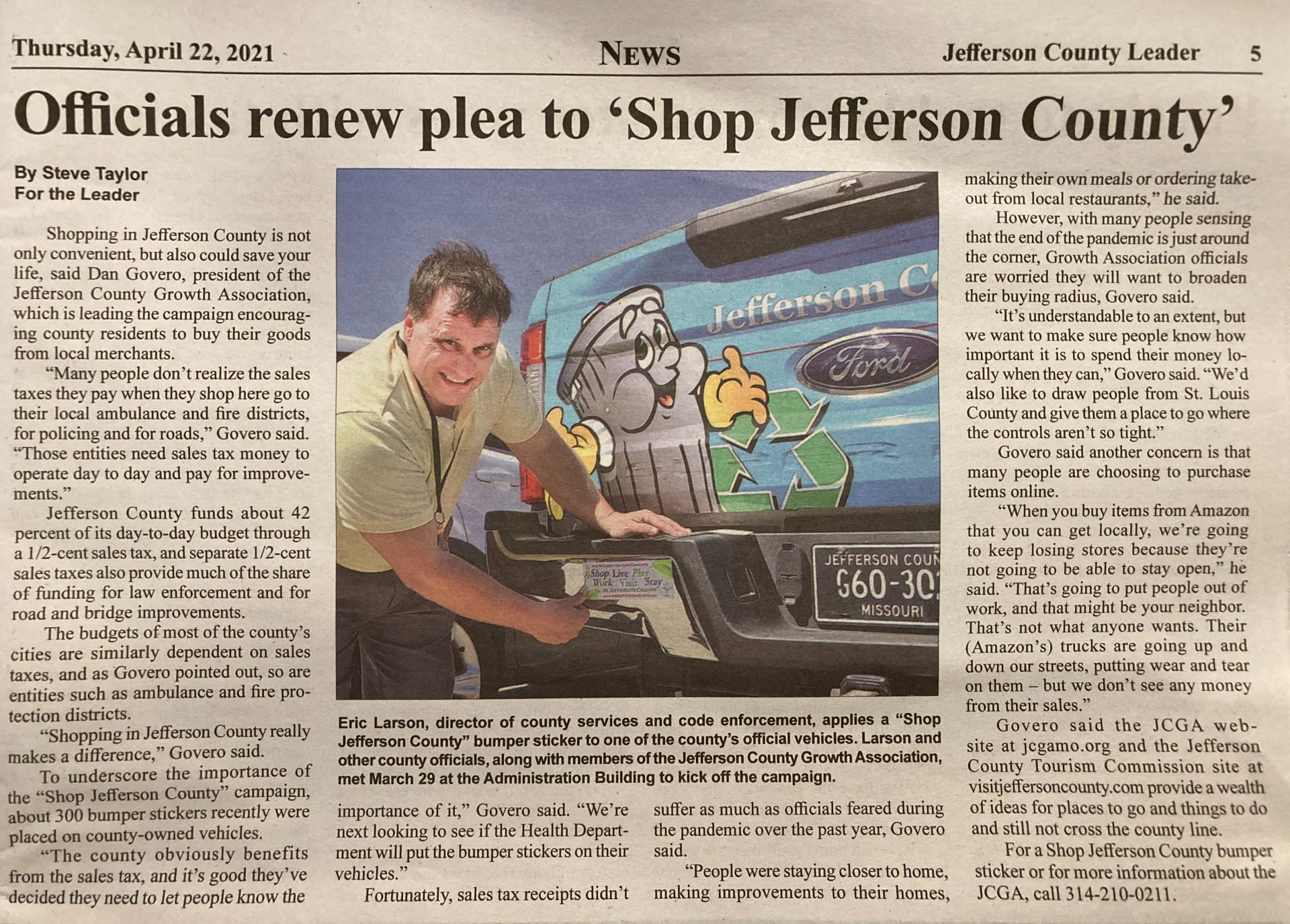 SHOPPING LOCAL
Shopping local creates the sales tax money needed to fund our local fire,
ambulance, and police. It also generates funding for road repairs.
" Shop Jefferson County,
it may just save your life!" 
Dan Govero, JCGA President
     If you would like a bumper sticker to show your support and promote shopping local in Jefferson County,
please call 314-210-0211 or send an email with your return address information to jcgaorg@gmail.com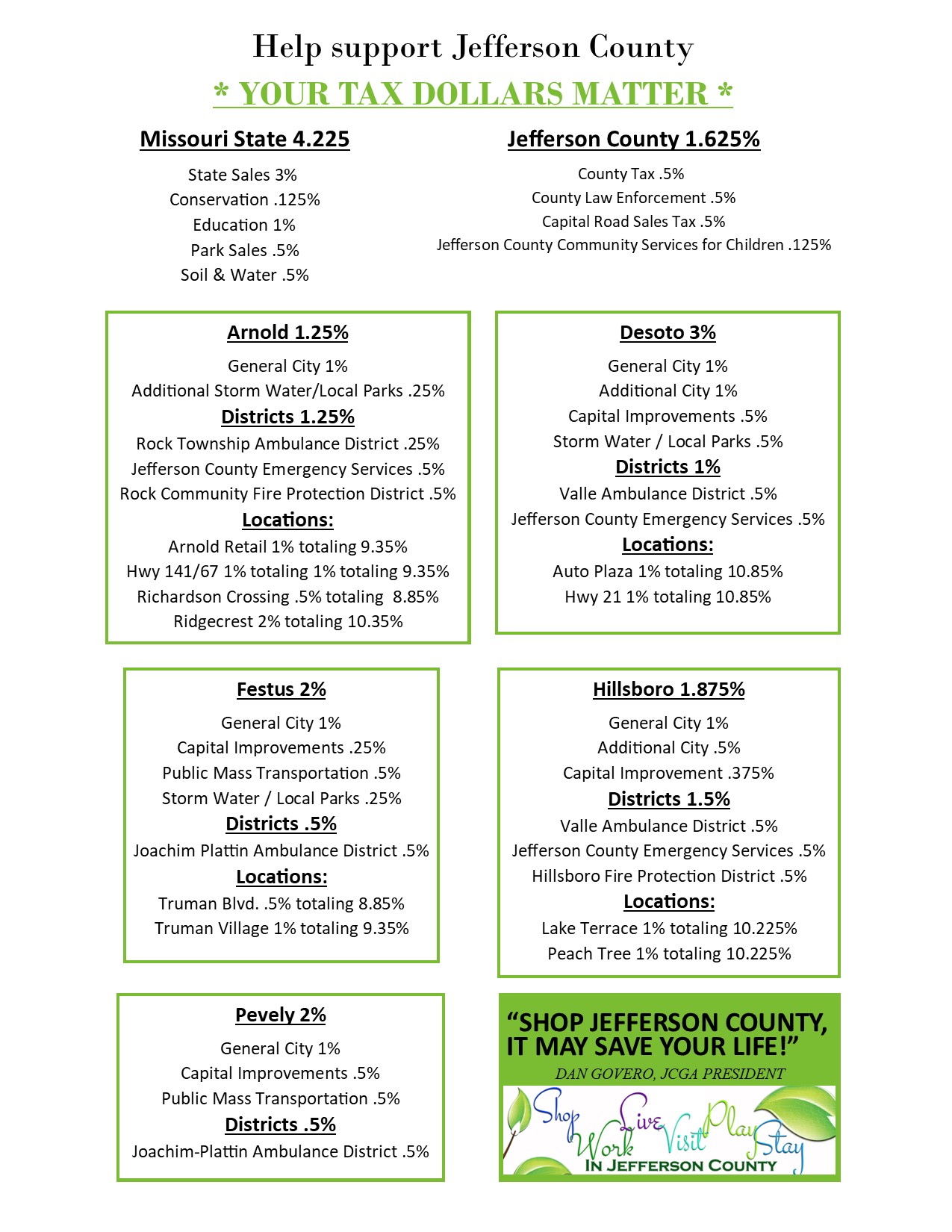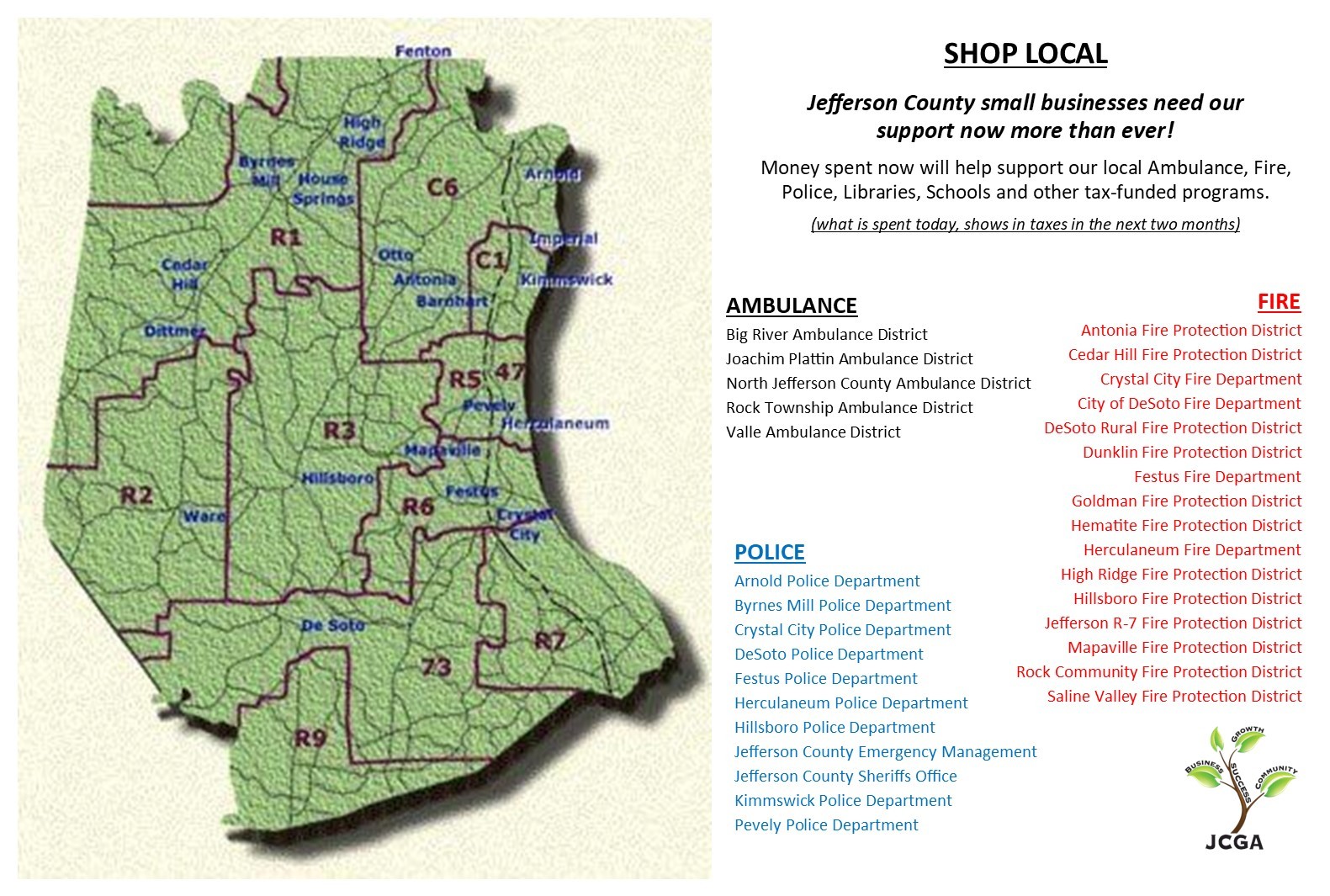 Jefferson College Observatory
"Aim for the Stars" Educational Events Scheduled for 2021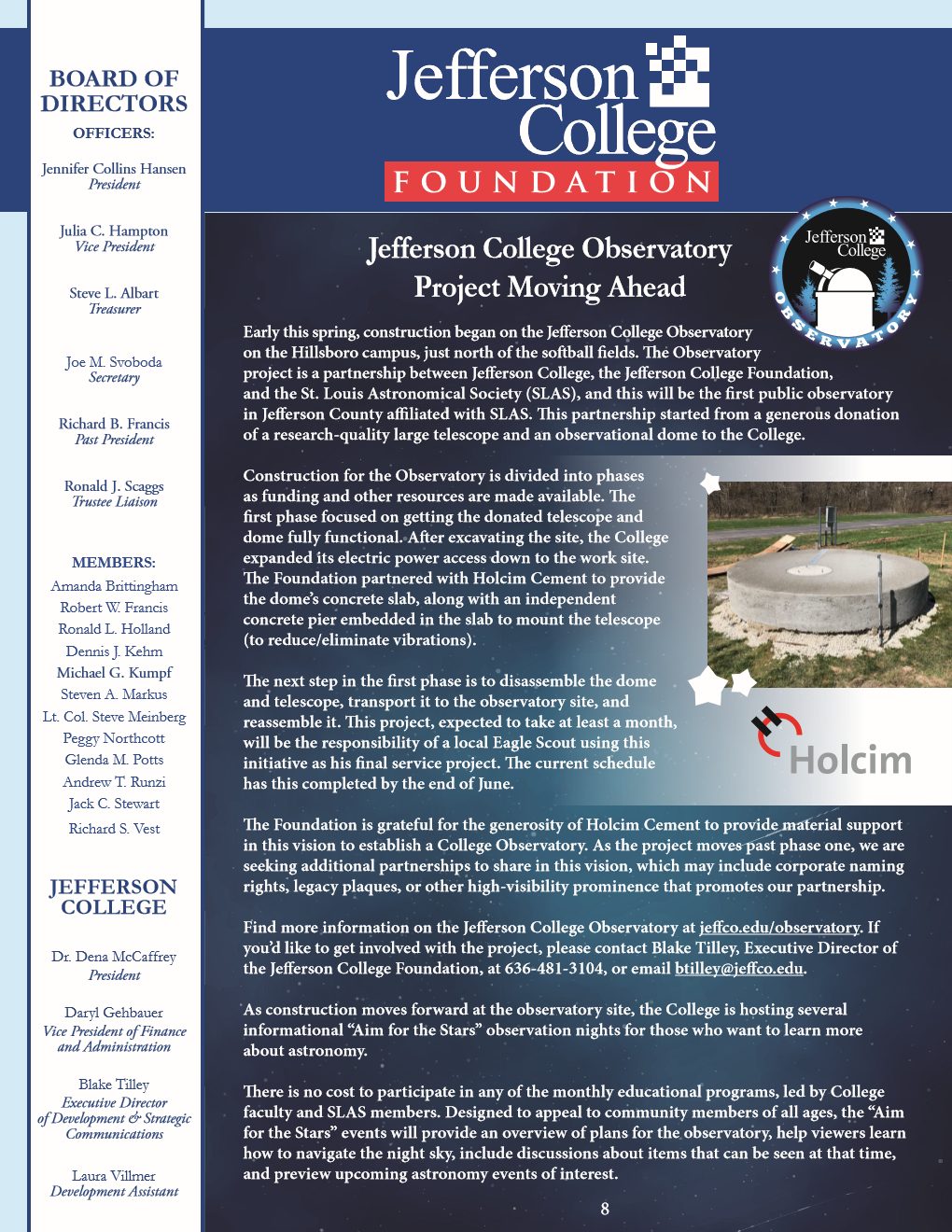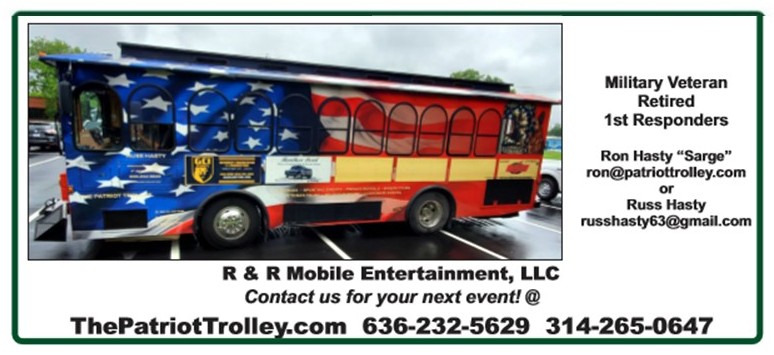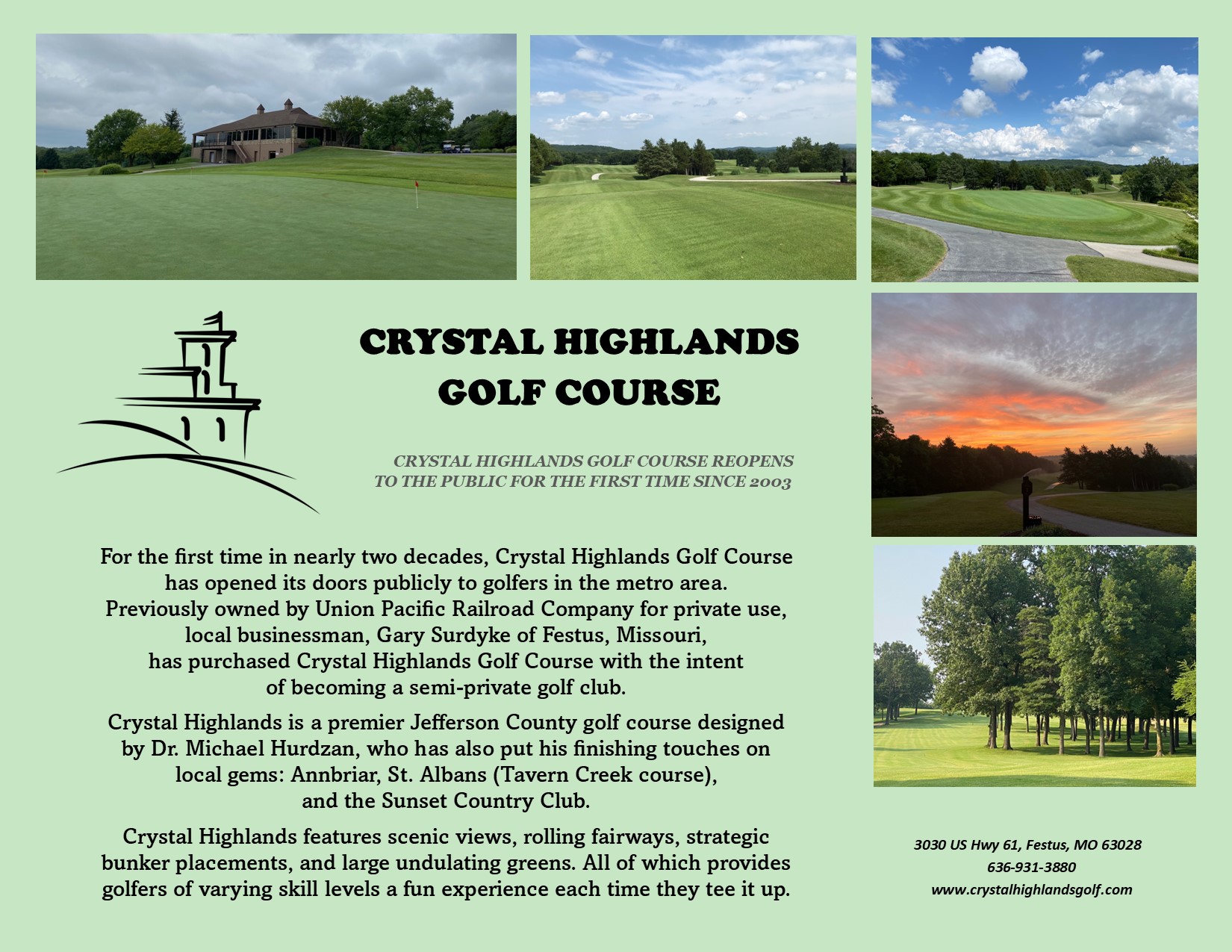 Crystal Highlands Golf Course