Jefferson County Growth Association
Serving Businesses & Encouraging Growth in Jefferson County

The Mission of the Jefferson County Growth Association (JCGA) is to provide coordination of professional leadership to promote and support new and existing growth throughout Jefferson County, Missouri.
Learn More
Connect and Grow. . . .
Your membership in the JCGA is an investment in the success of your business!
Join Today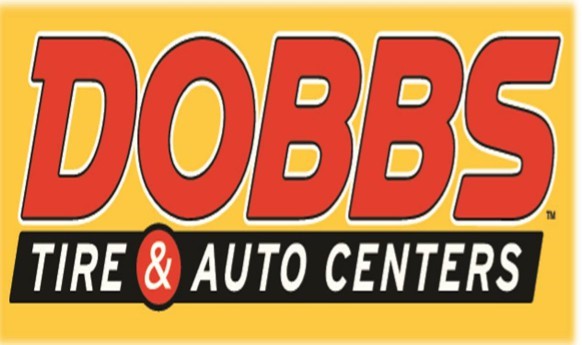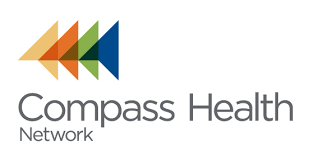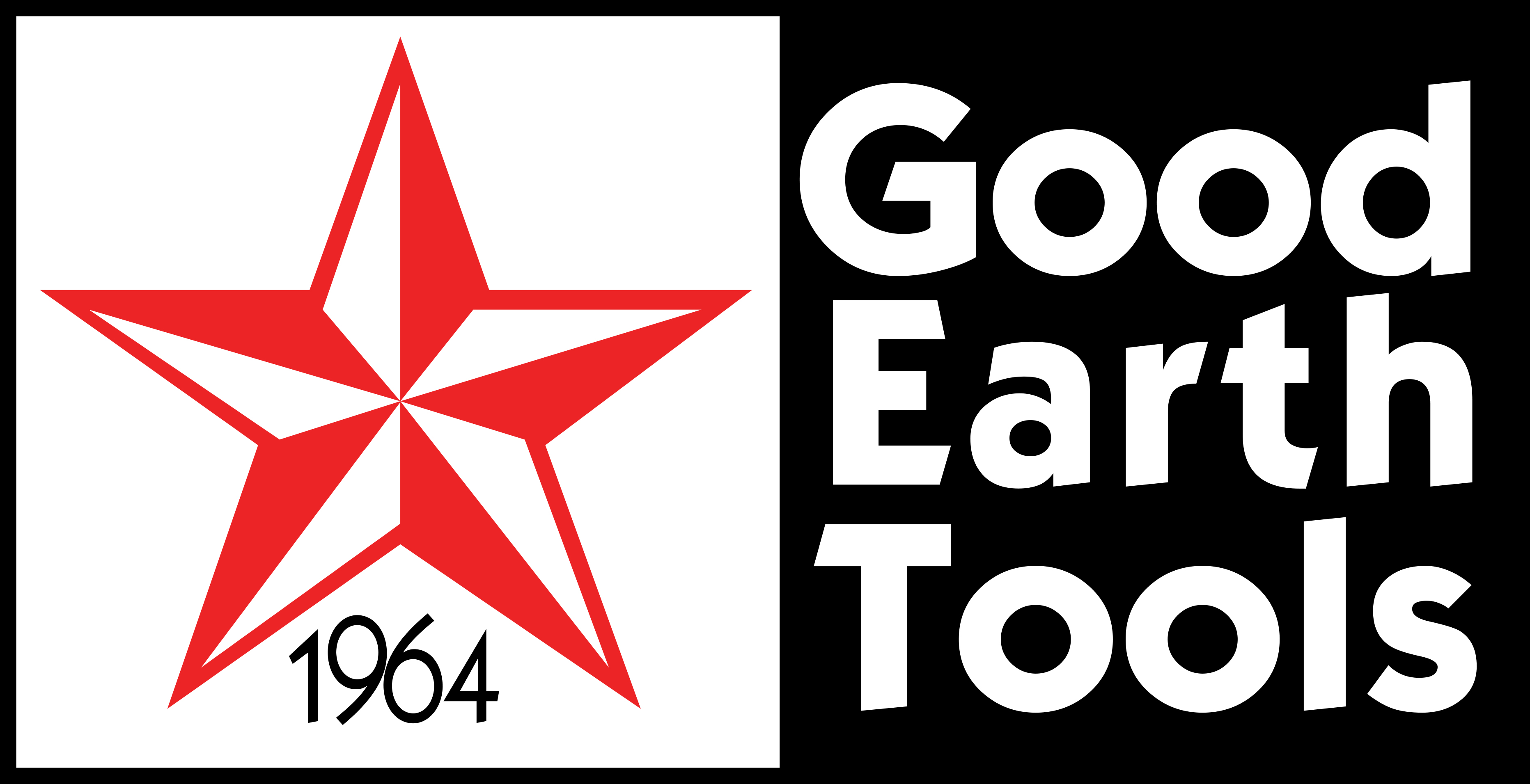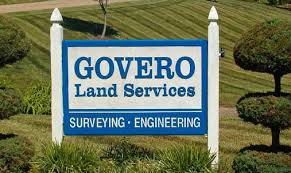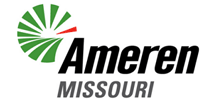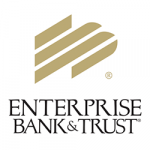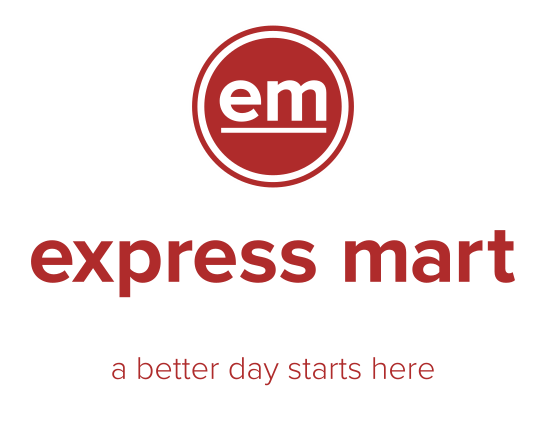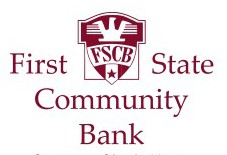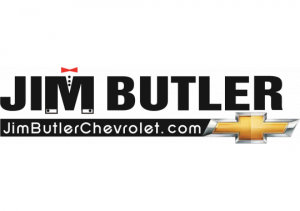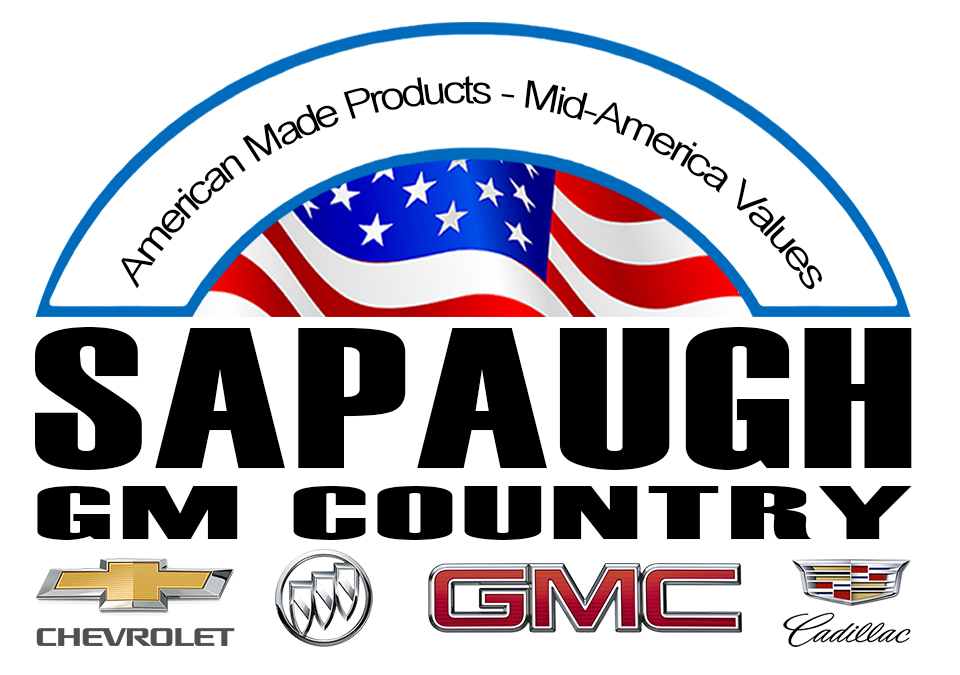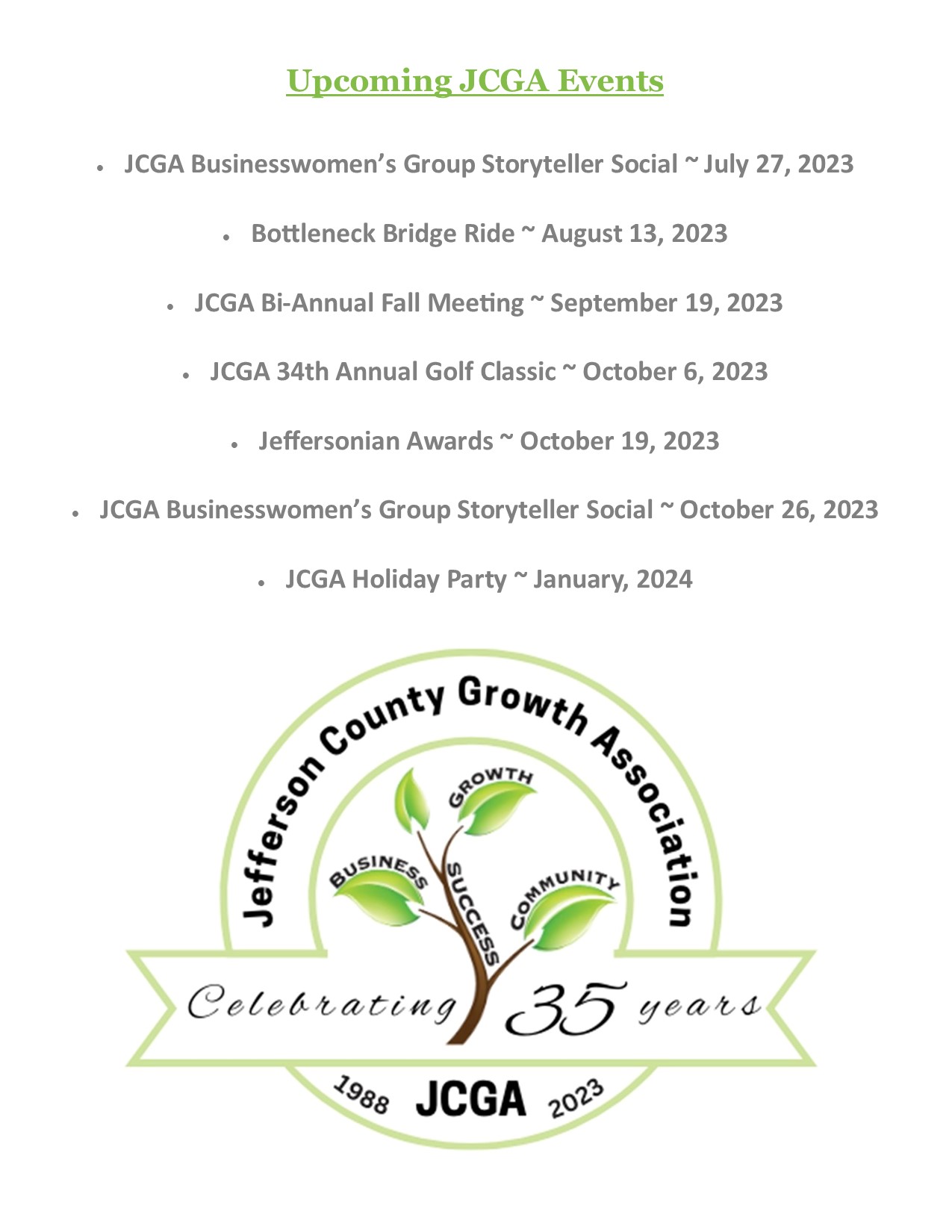 Meet Our Newest Members to Join the JCGA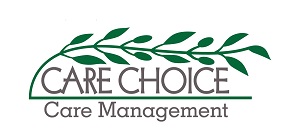 Care Choice Care Management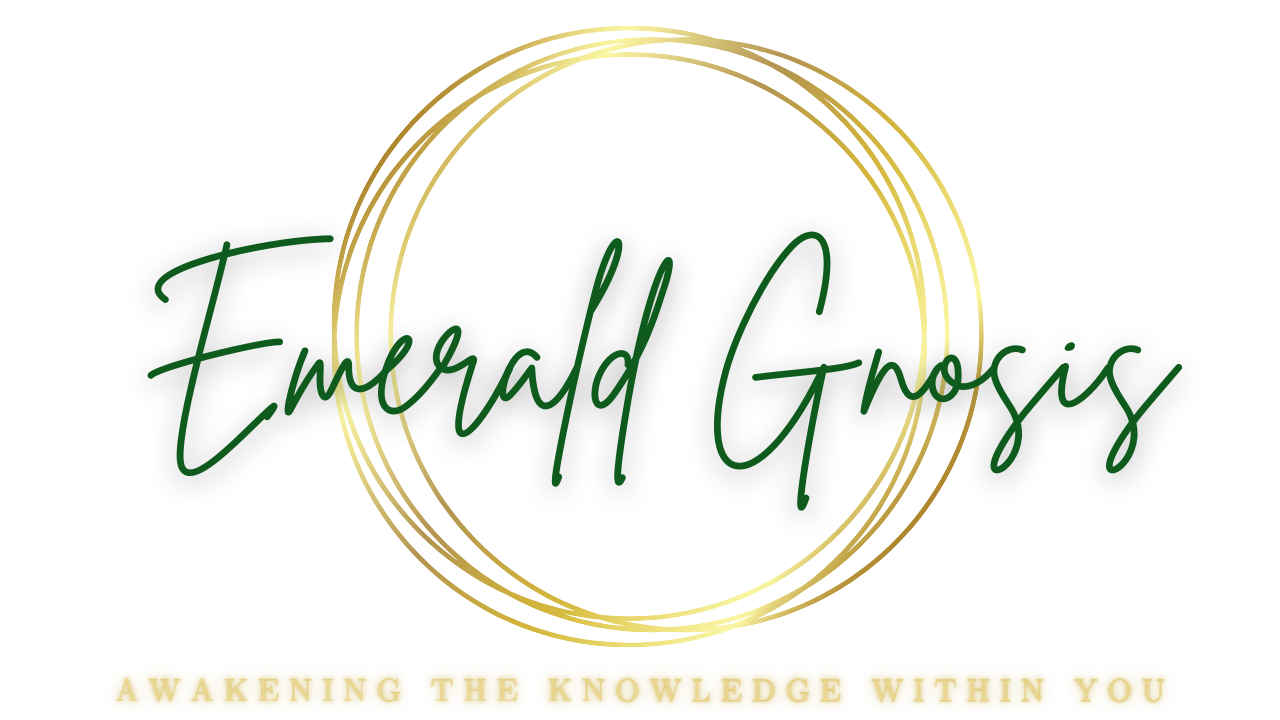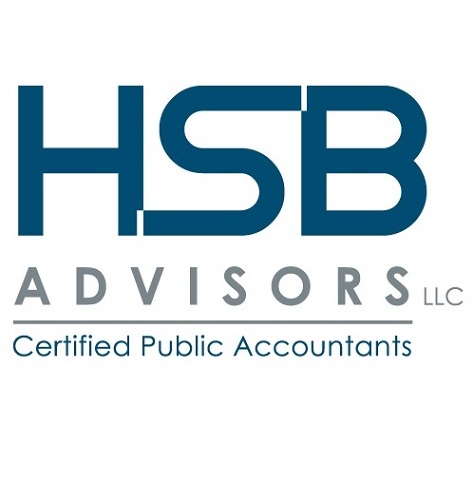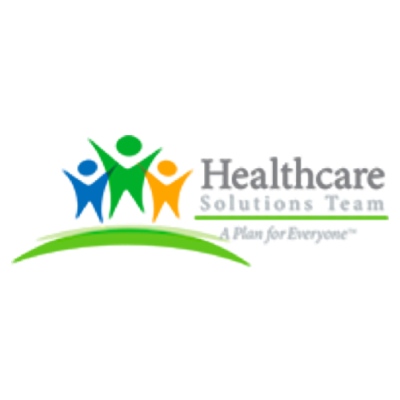 Healthcare Solutions Team

Hillsboro Lions Club / KidSight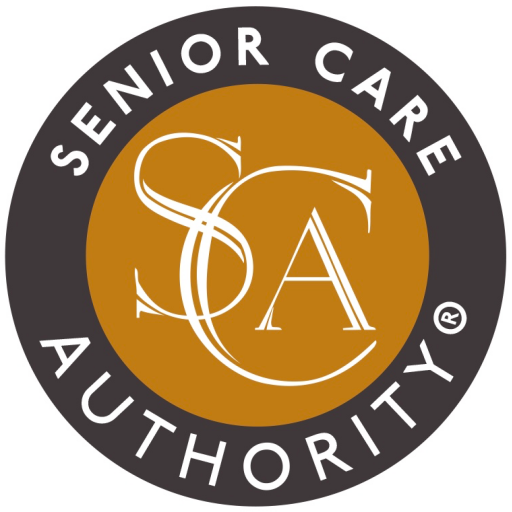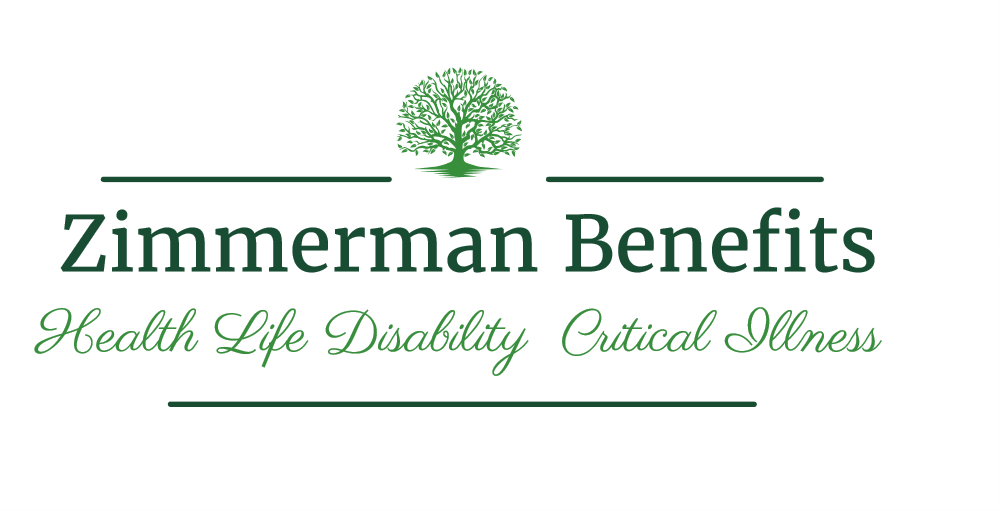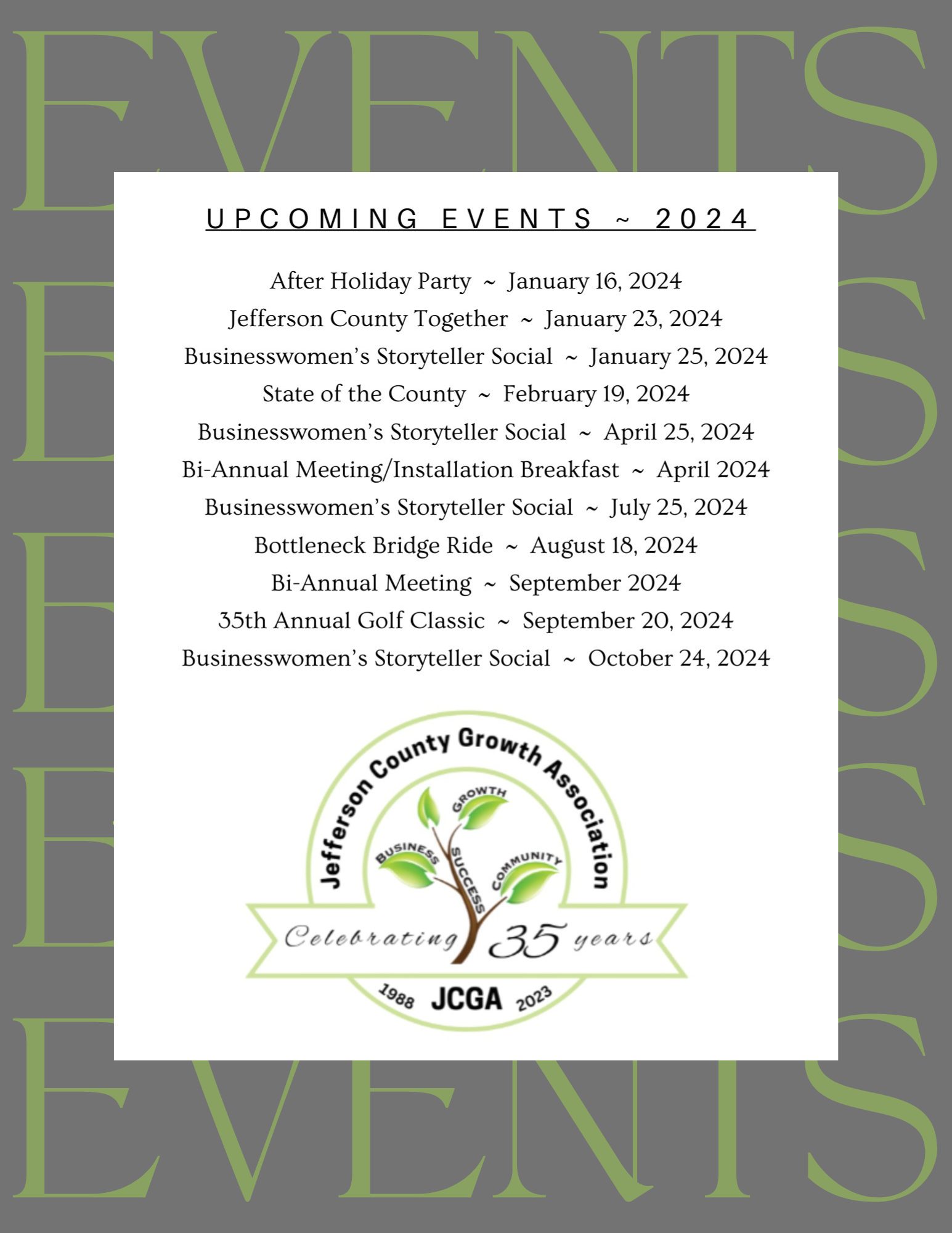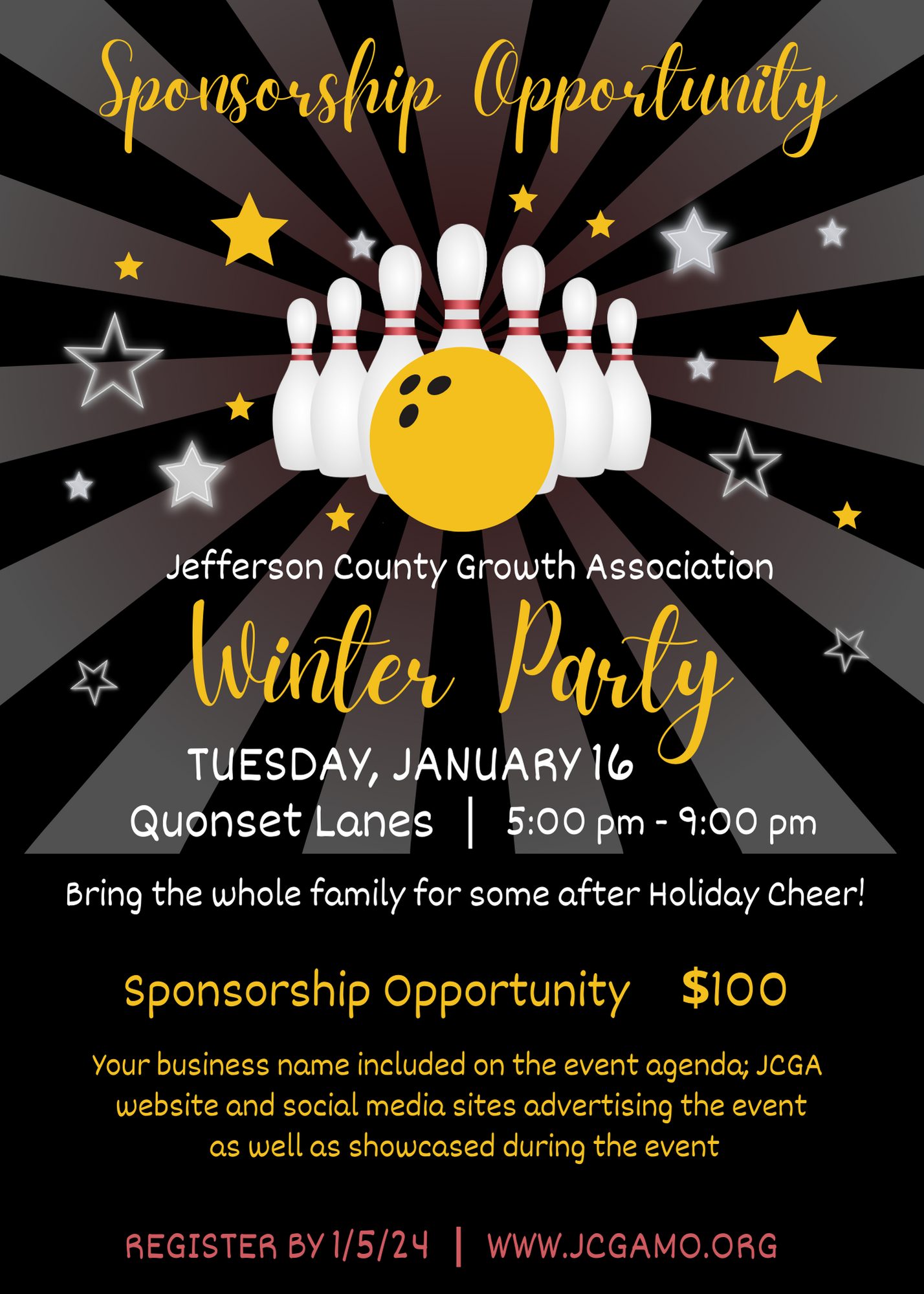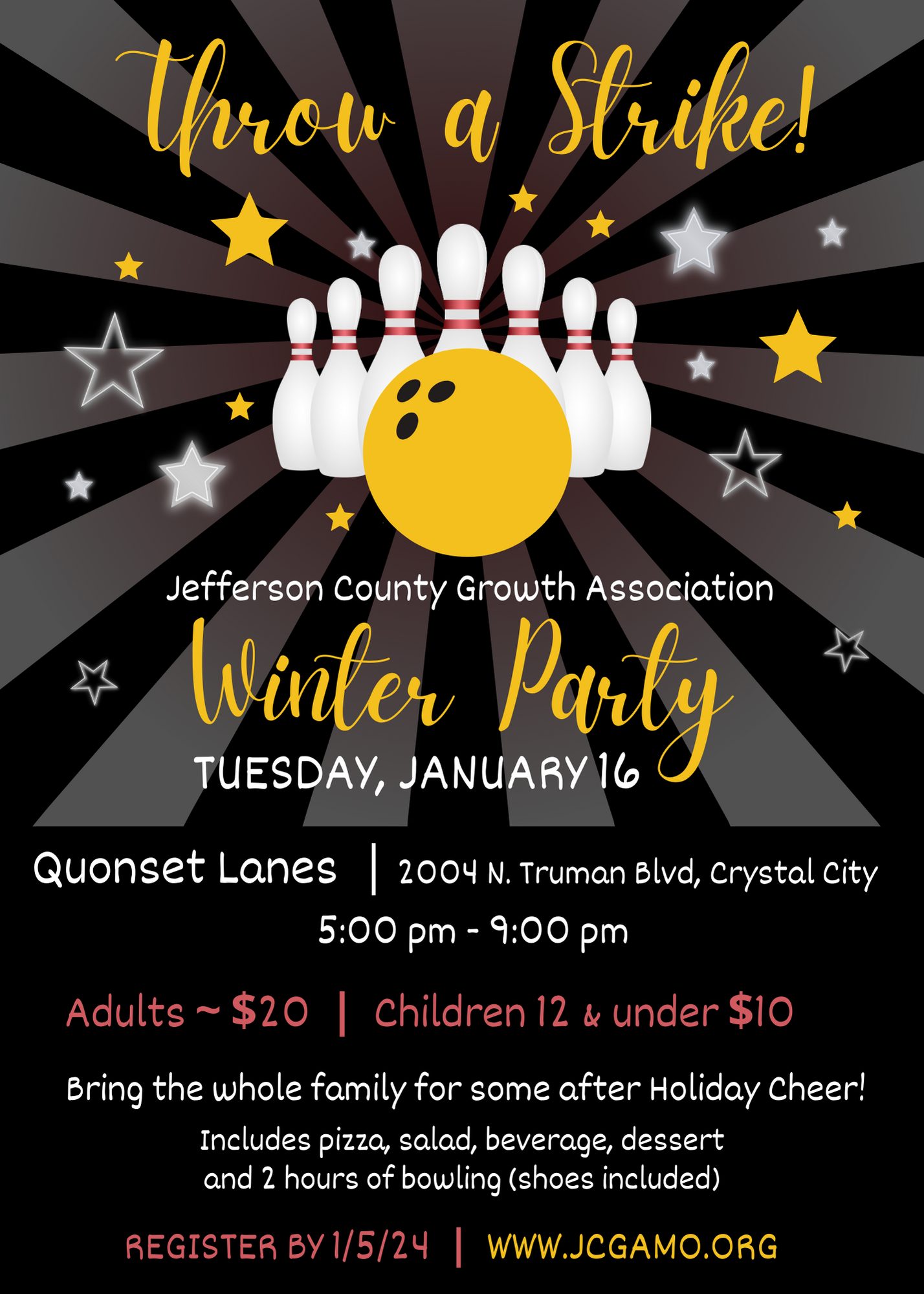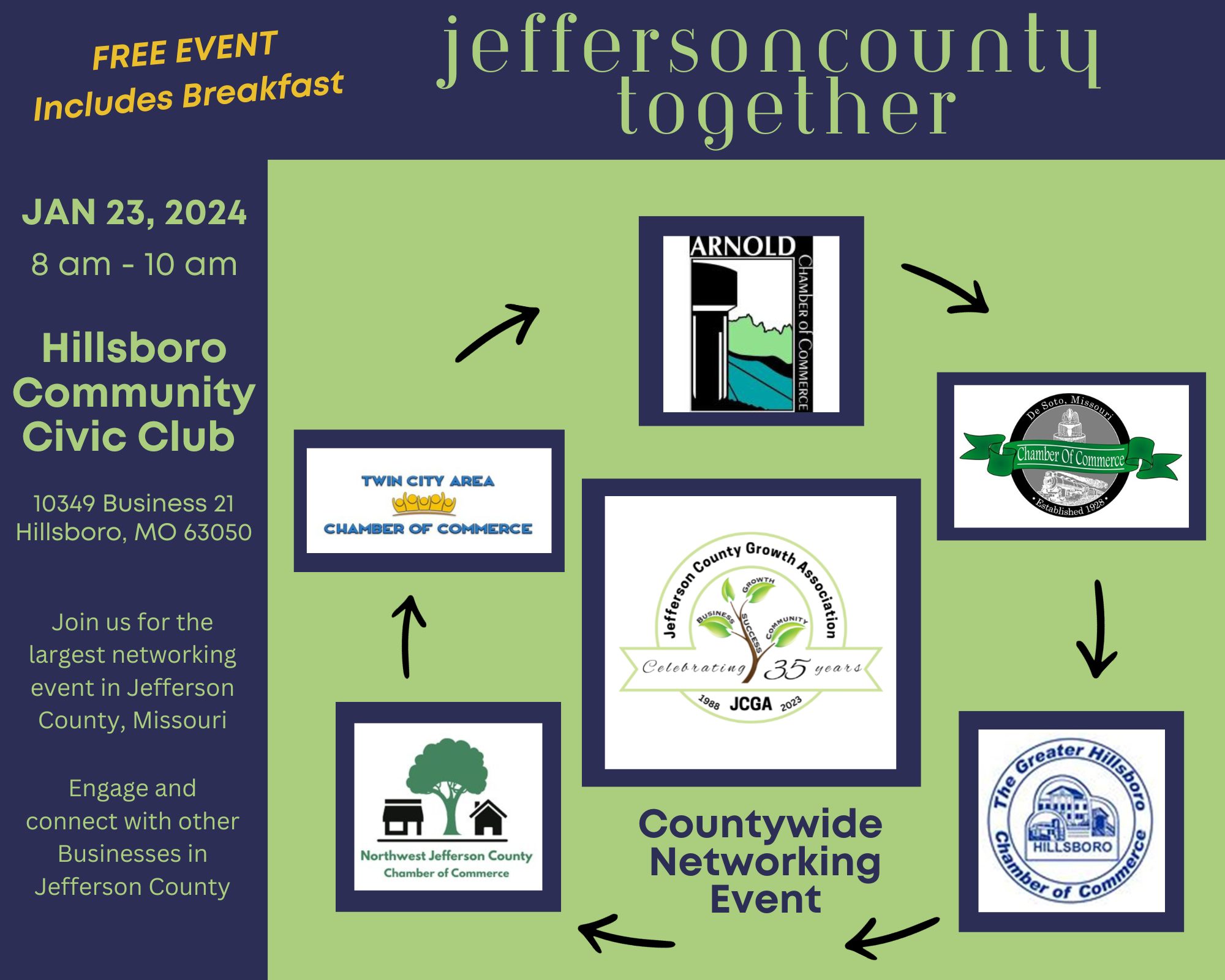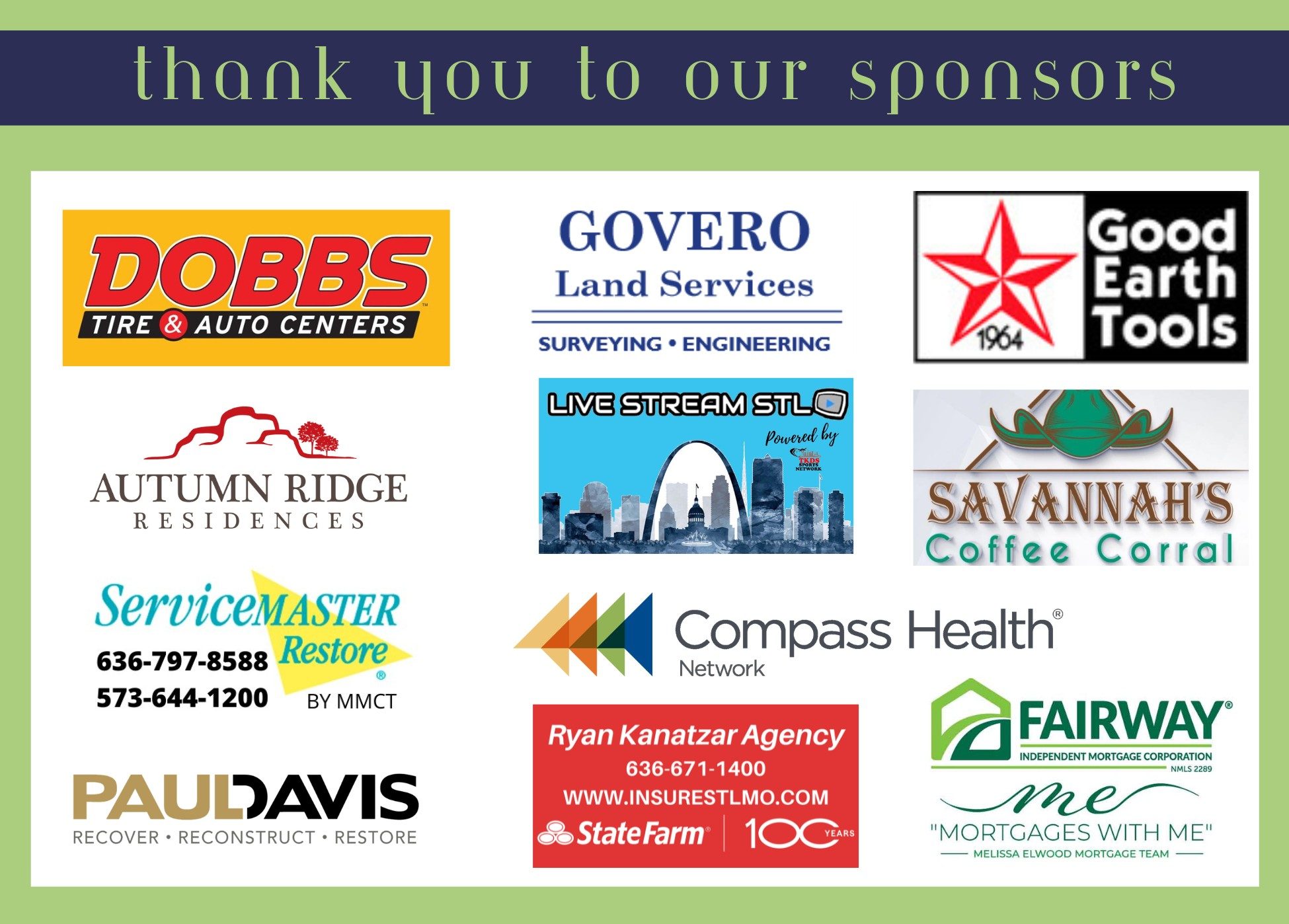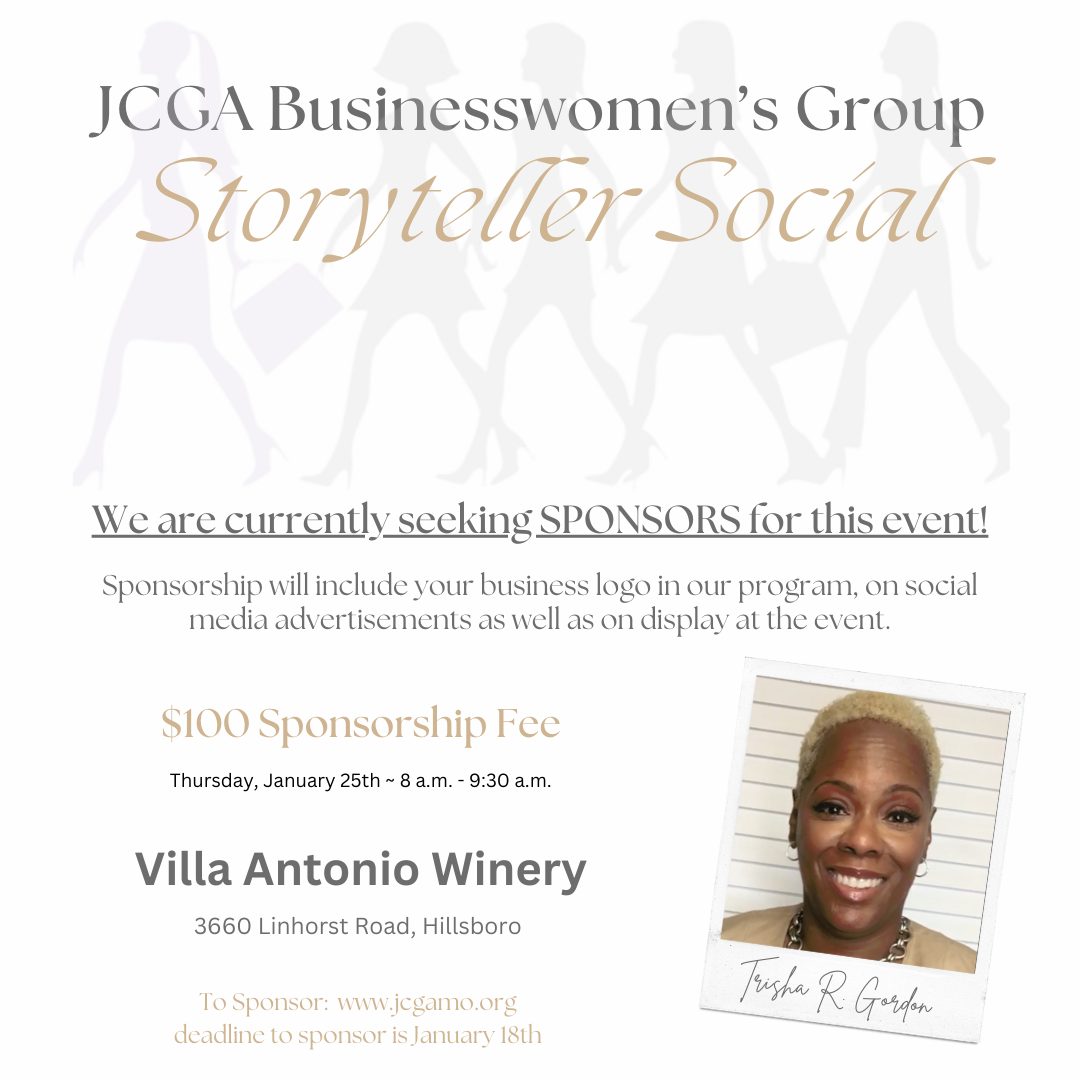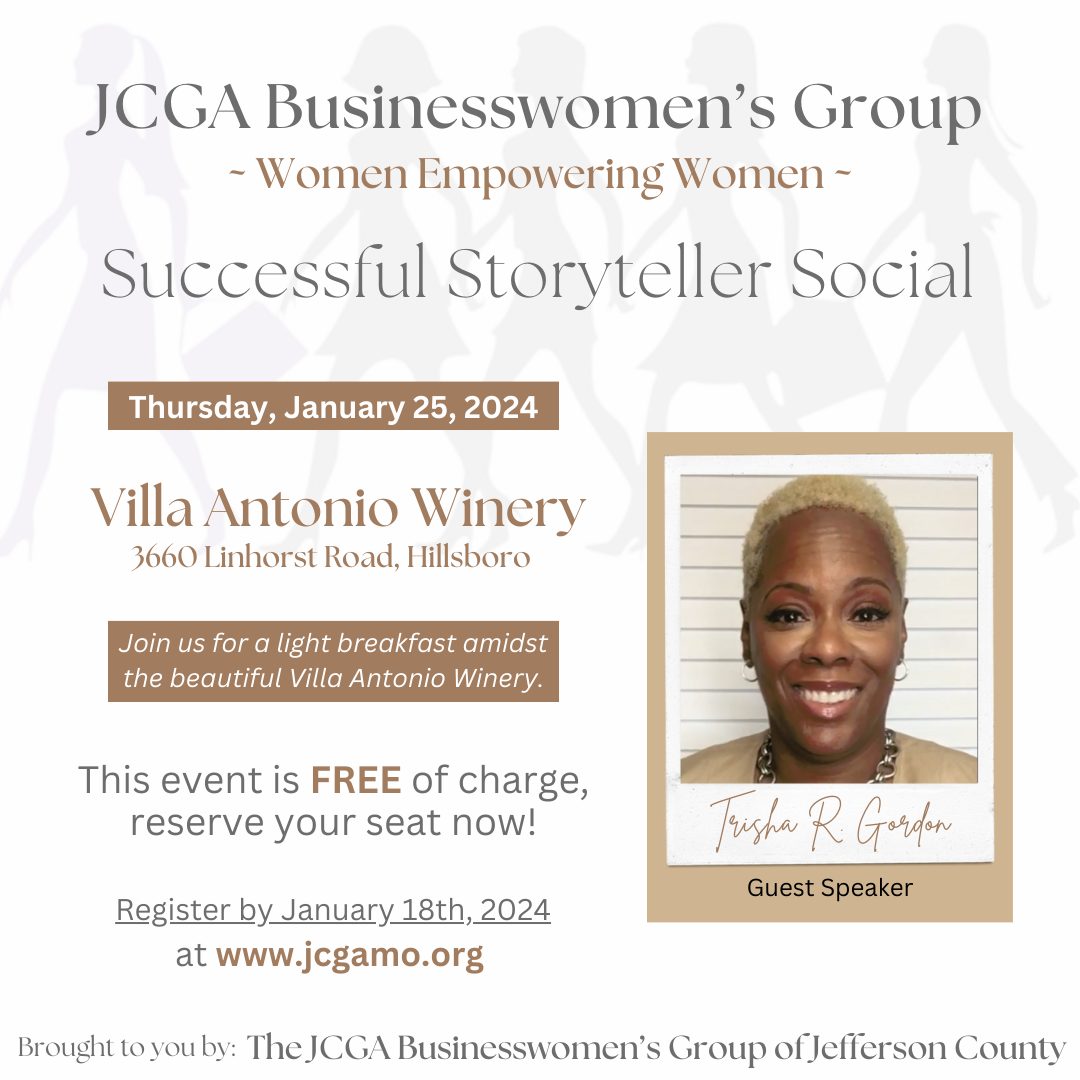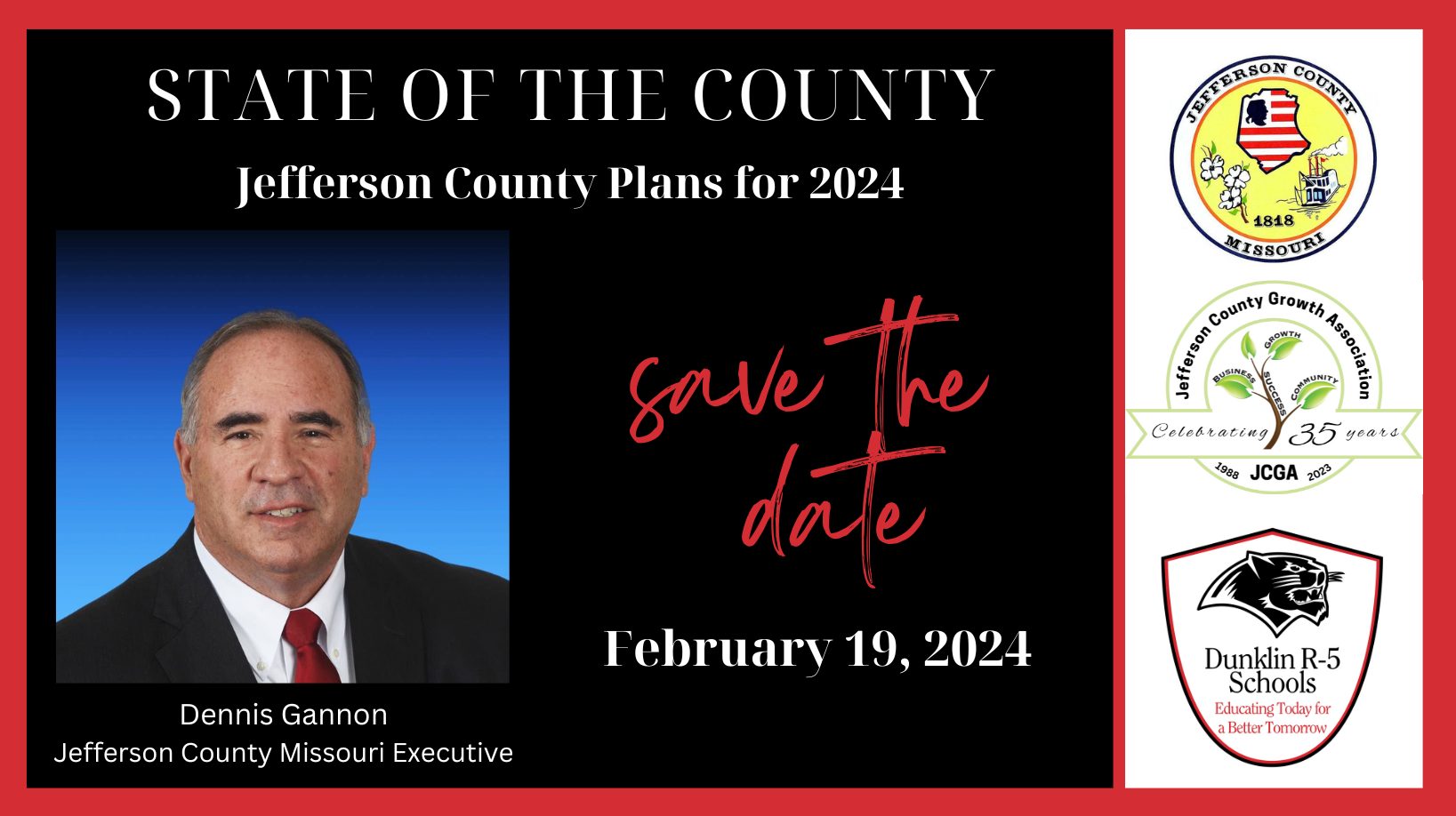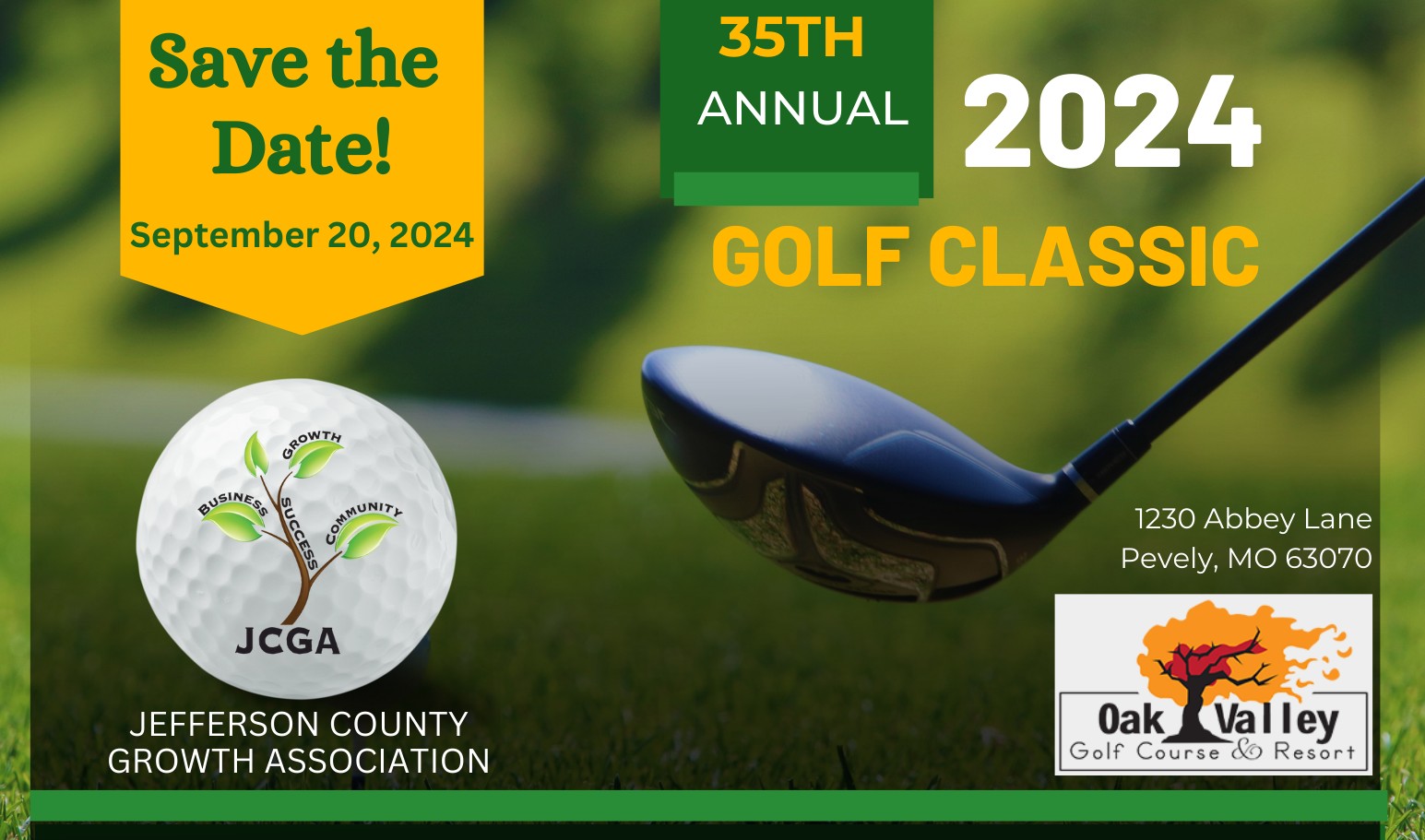 Jeffersonian Awards Banquet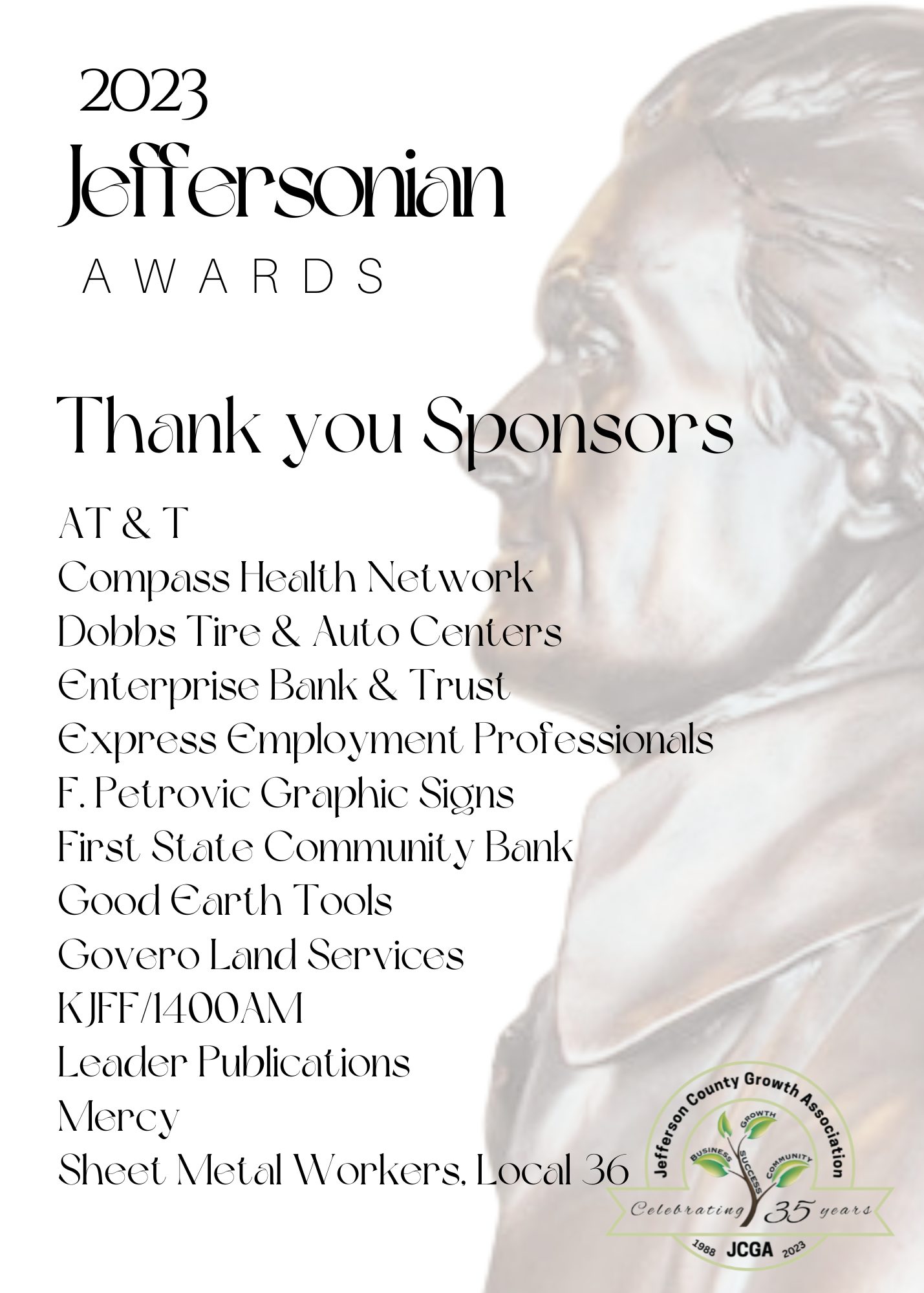 Jeffersonian Award Banquet Video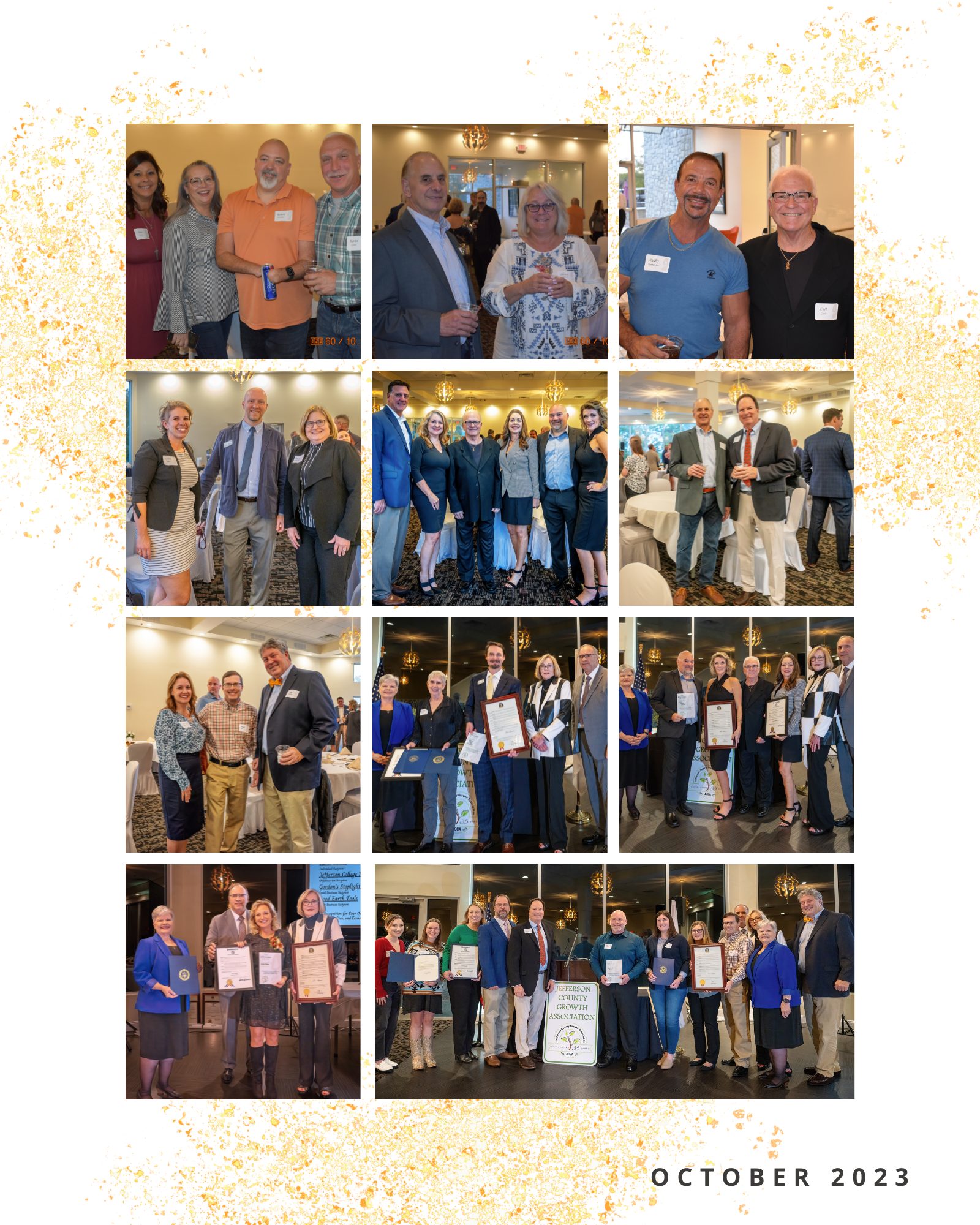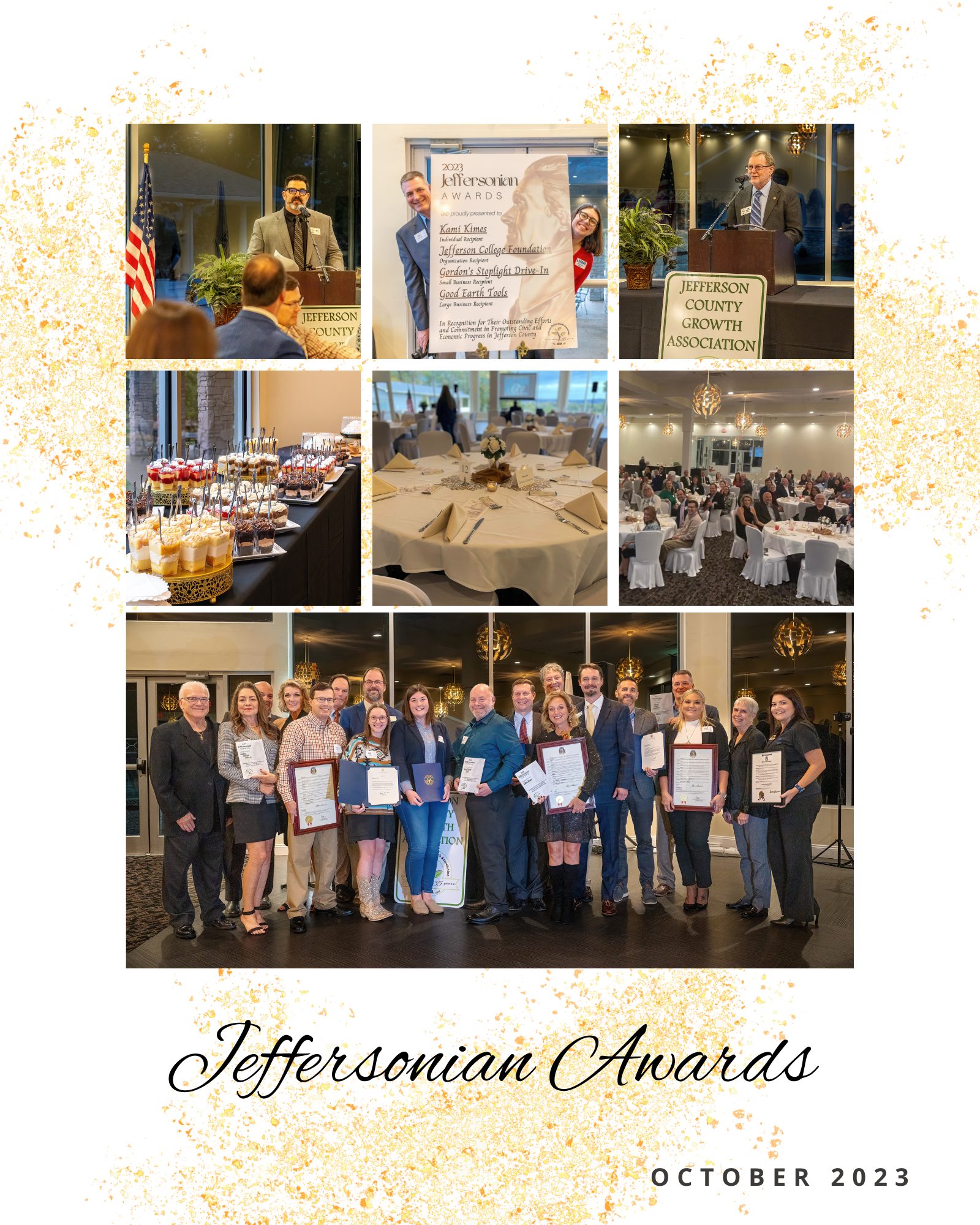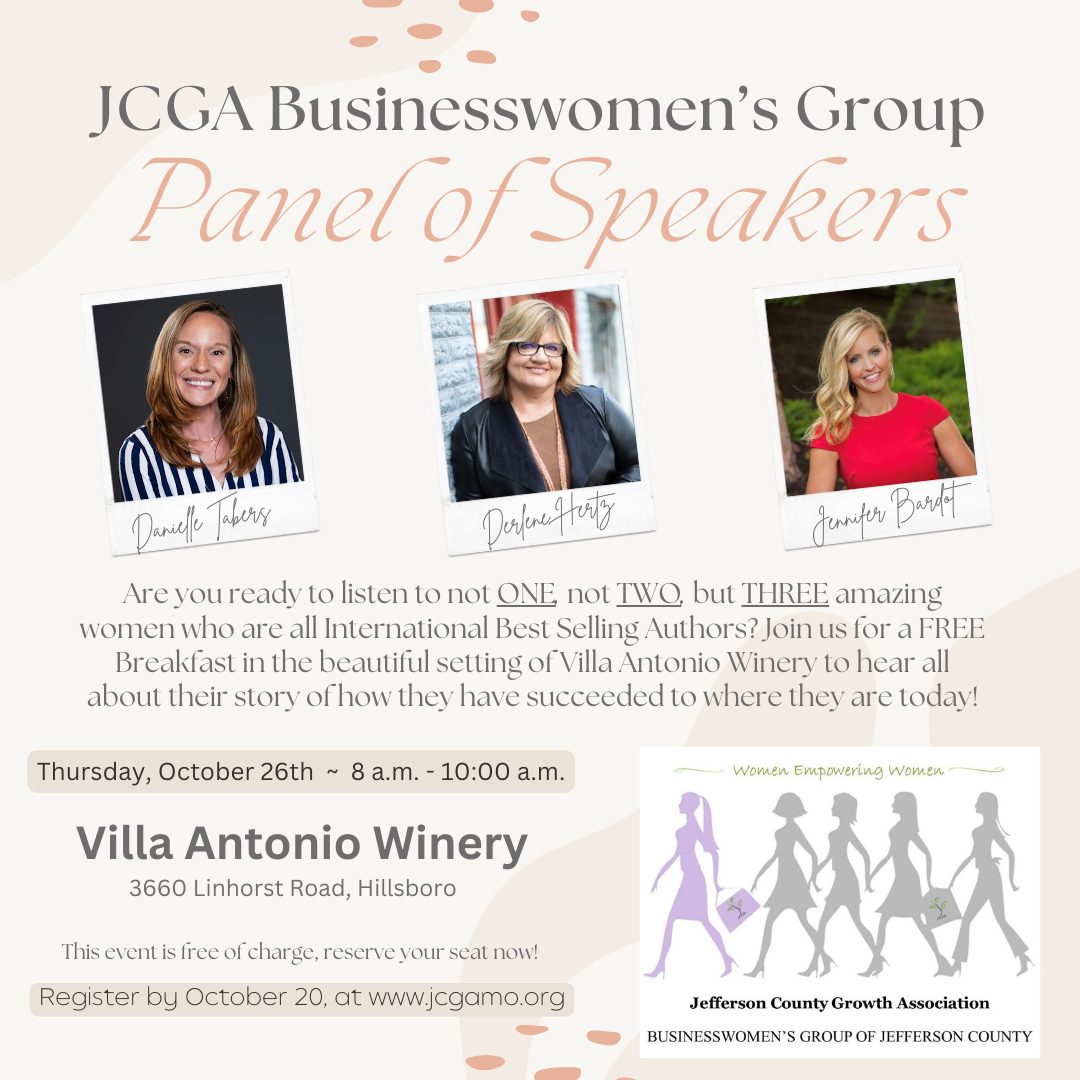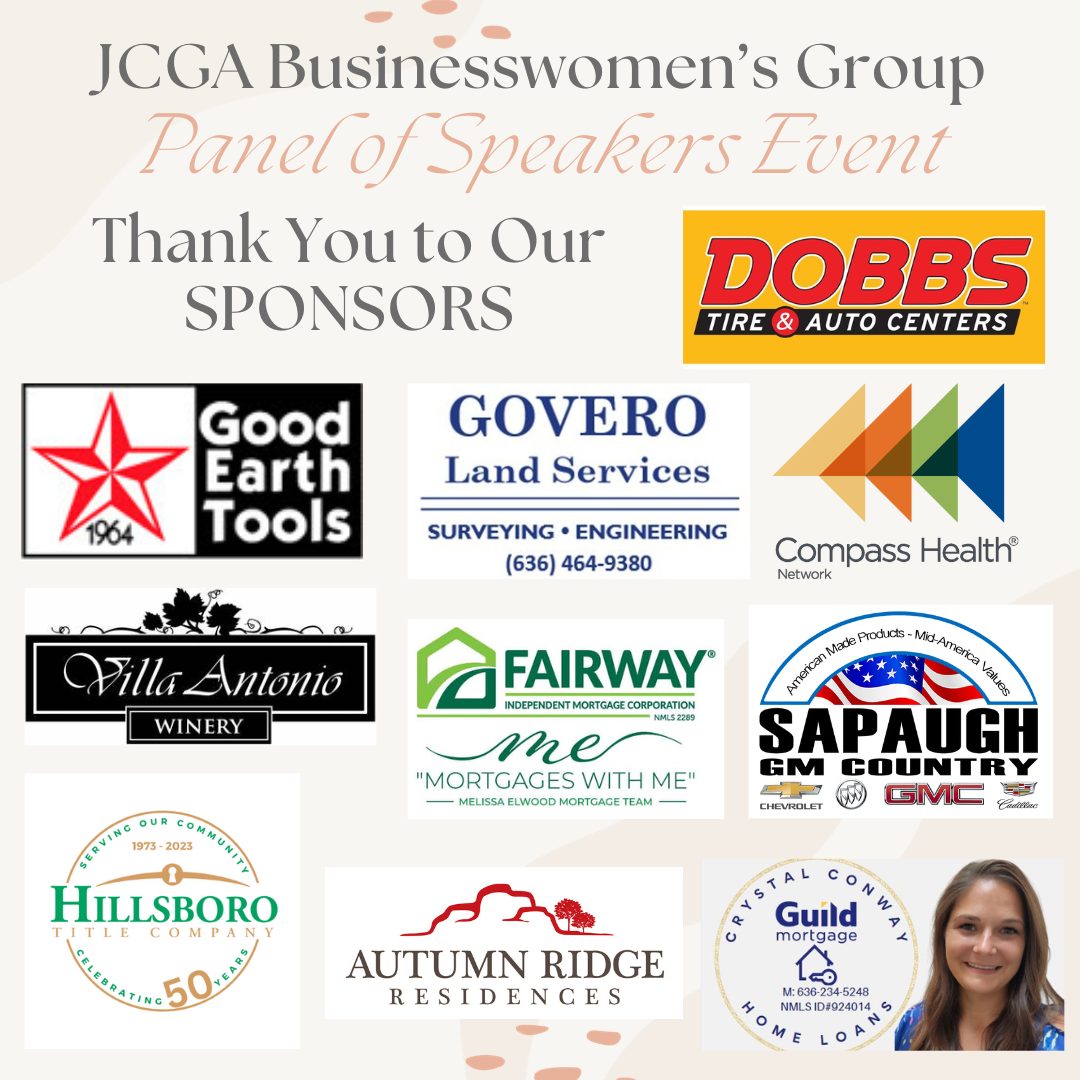 JCGA 35th Anniversary Celebration
What better way to celebrate 35 years than with our community. Our mission is to provide coordination of professional leadership to promote growth to new and existing businesses. We wish to empower these individuals and organizations to achieve their goals through effective collaboration and communication.
As we look ahead to the next 35 years, we are excited to continue building upon our legacy of excellence and making a positive impact in our community.
Thank you for being a part of our journey!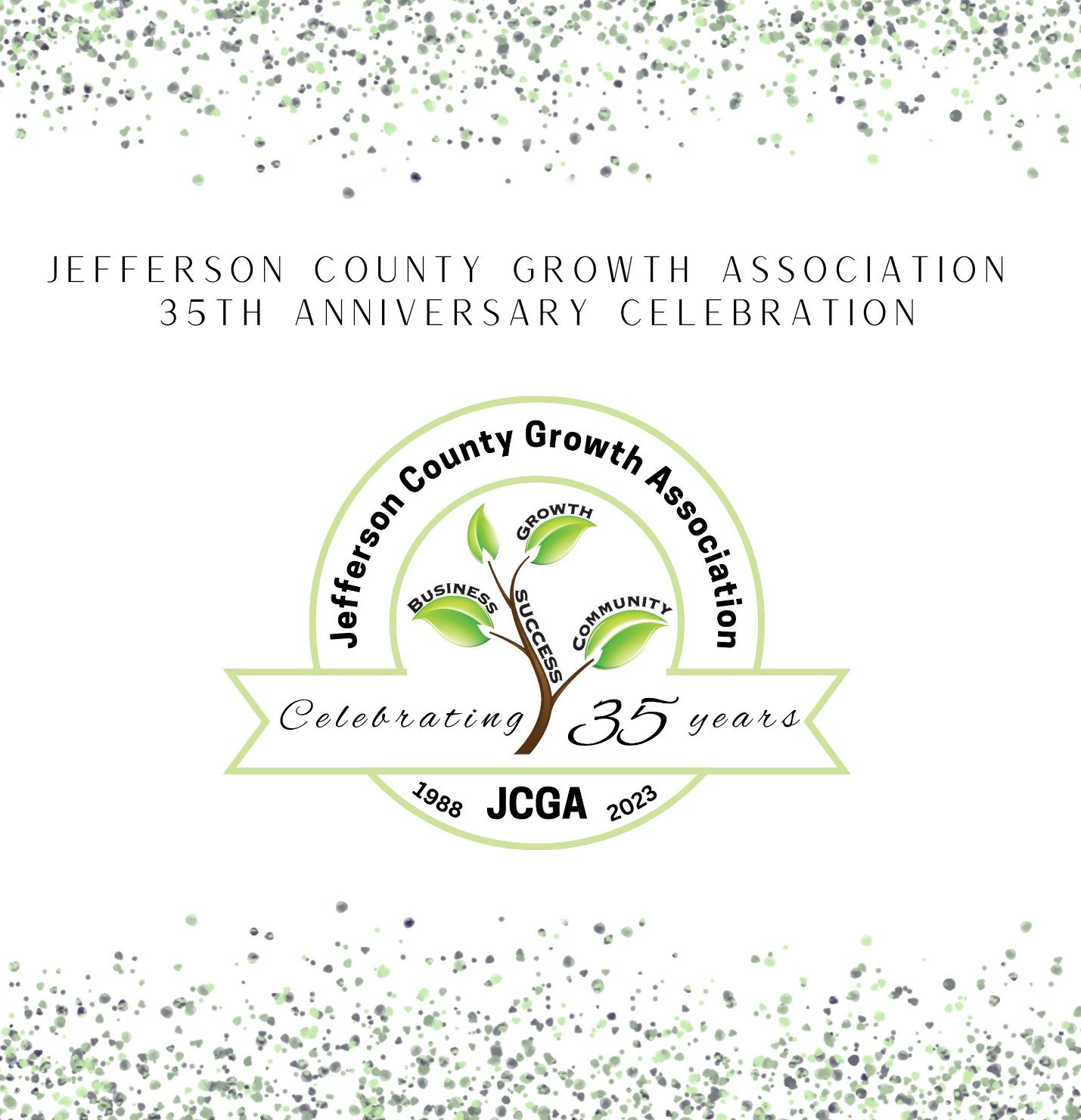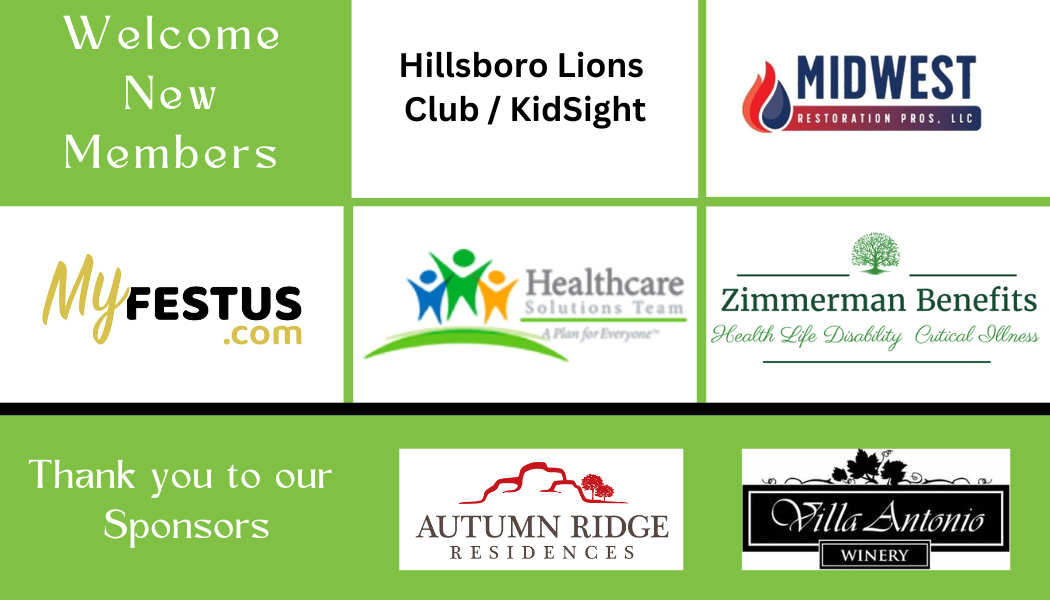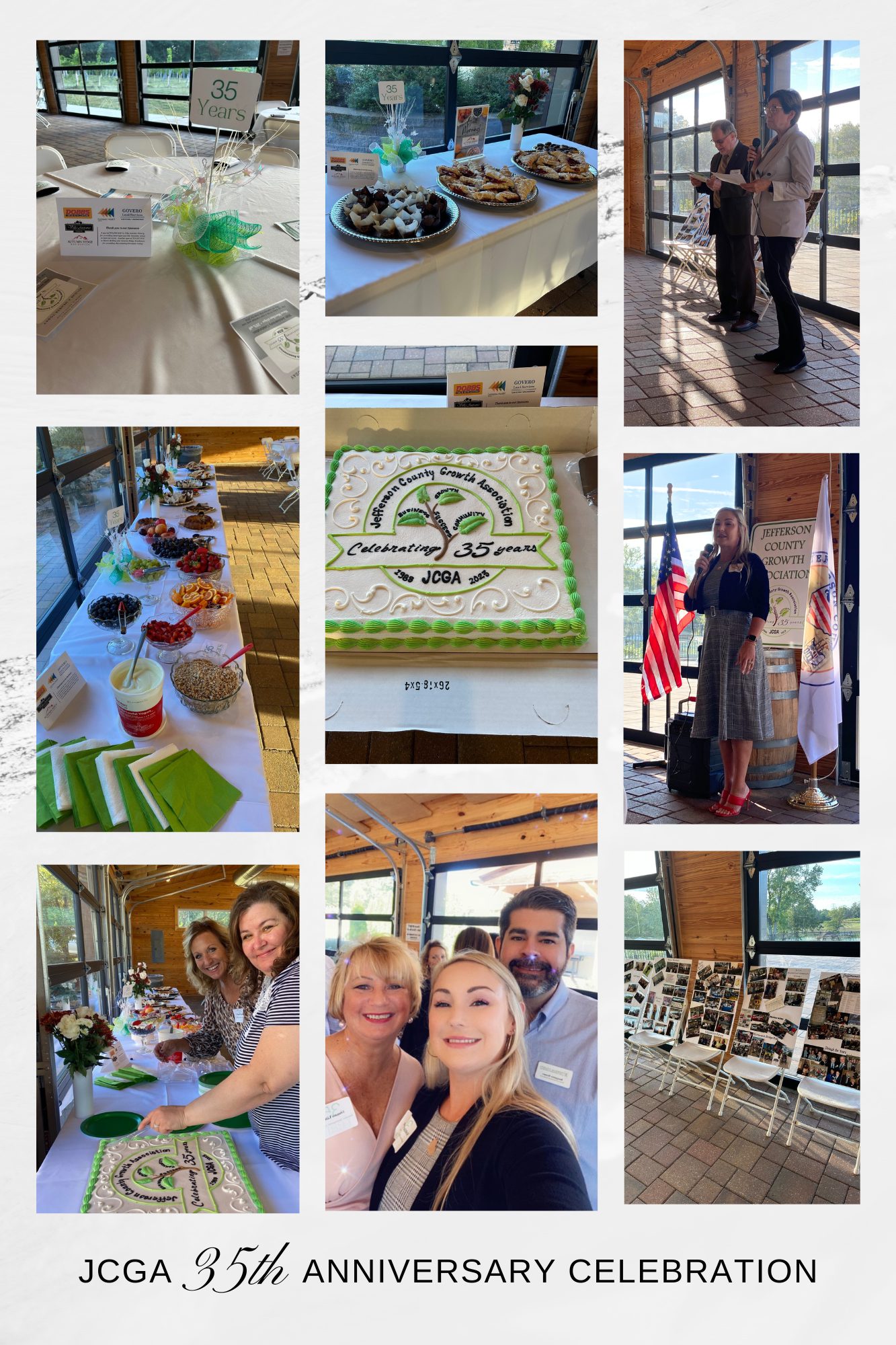 We would like to WELCOME our newest members
SILVER MEMBER ~ Good Earth Tools
Business Members ~ MyFESTUS.com; Emerald Gnosis, LLC; & Veterans Home Care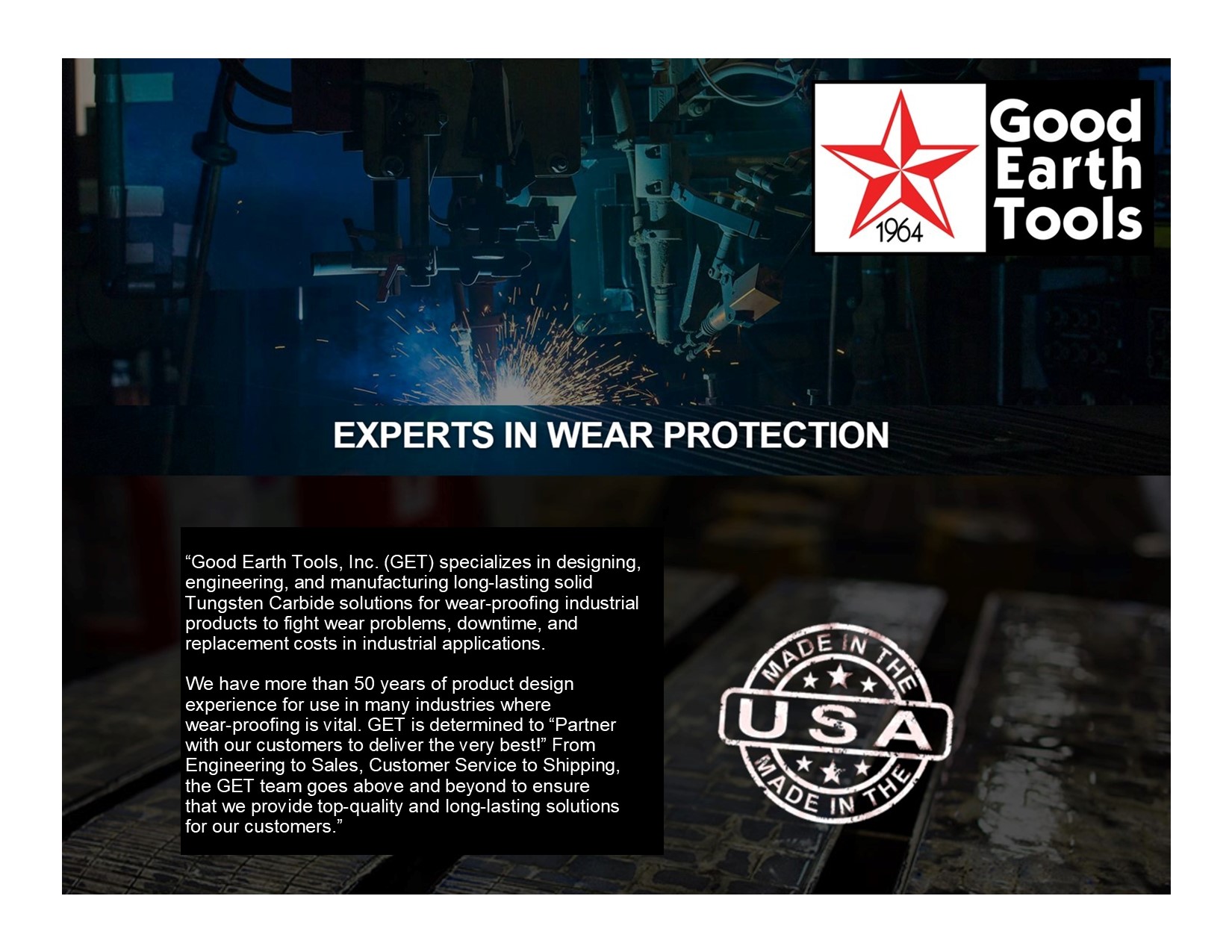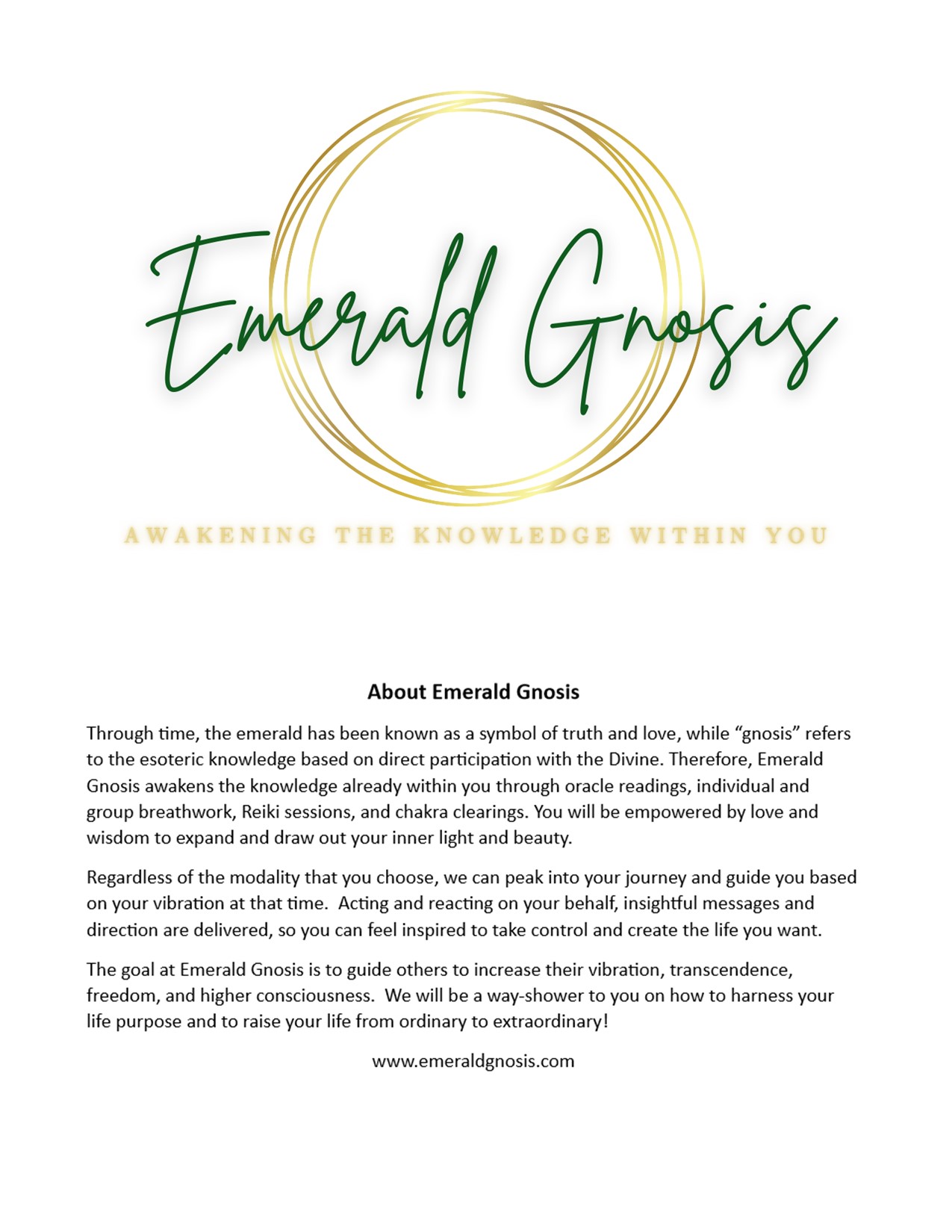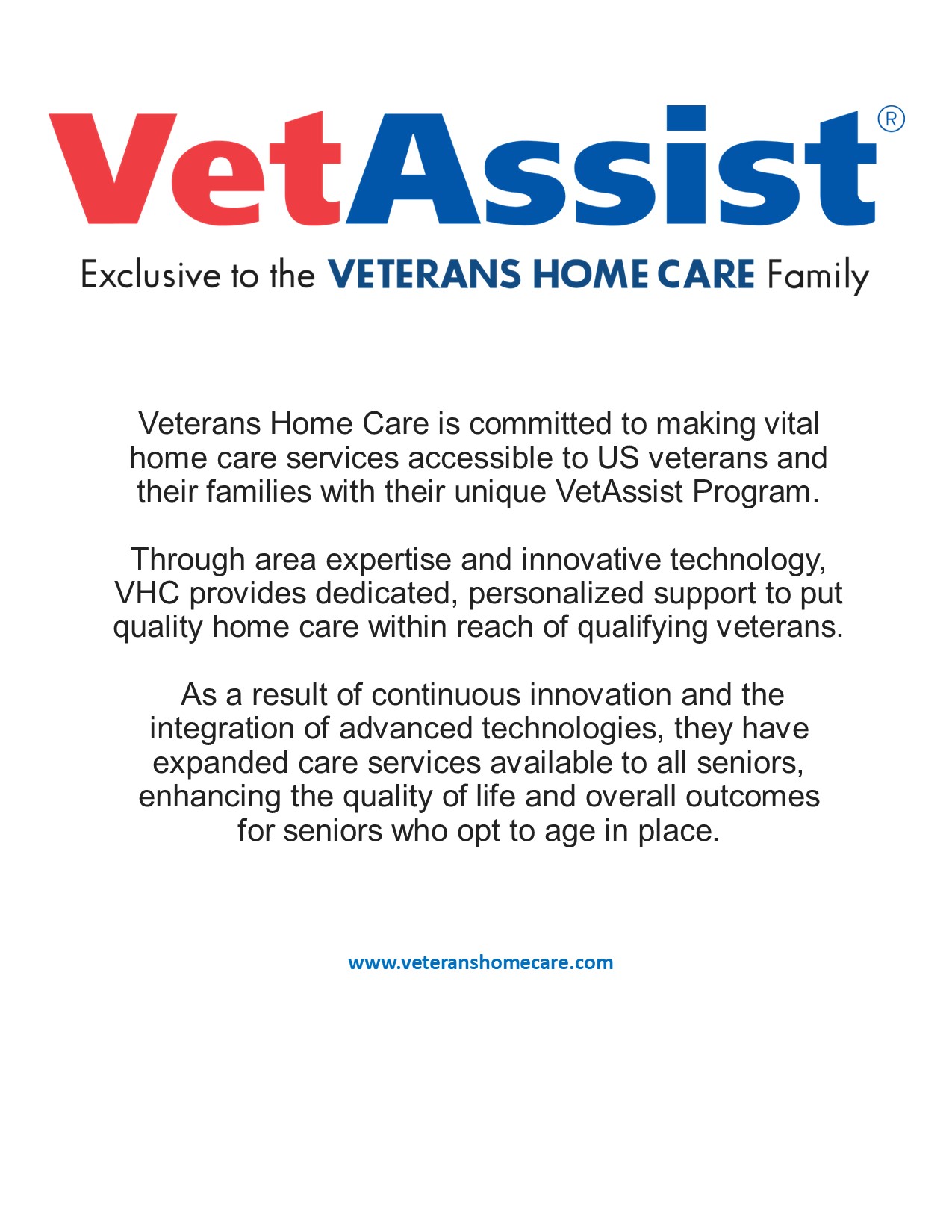 Jefferson County Tourism ~ Volunteer Program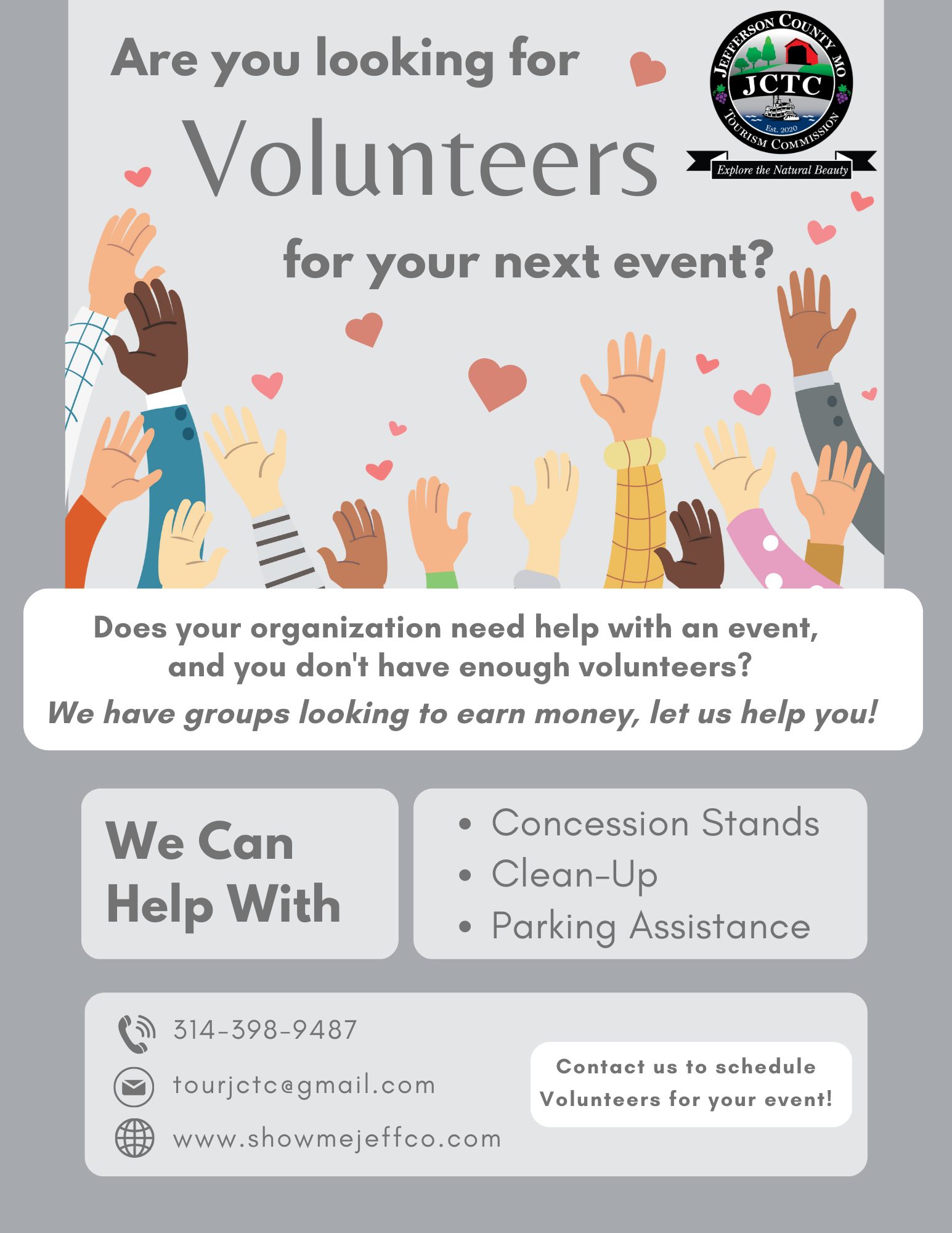 If you are in need of volunteers for your upcoming event, we have groups looking to sign up. Groups (such as high school teams, charitable organizations, and boy scout groups) that are looking to raise funds for a good cause through volunteering. The businesses/organizations looking for volunteer help usually give a 10% donation from the concession stand which has been worked by the volunteers, a flat fee or another example is approx. $400 - $500 for parking assistance for the event.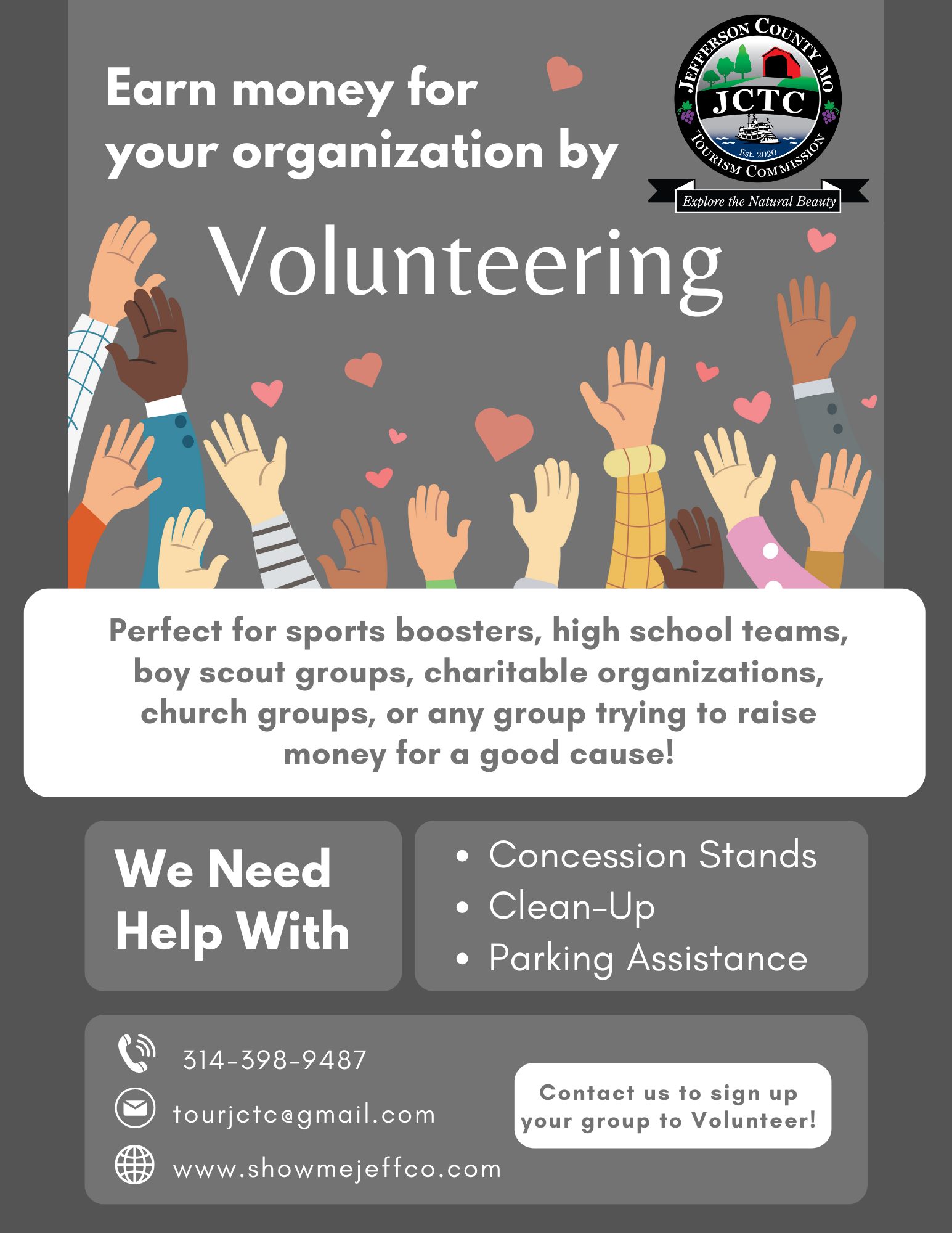 If you're looking to raise money for your group/organization, let us help you find that event! Please submit the following information by email to be added to the waitlist. Once we have openings, we will reach back out to you.
Information needed: Group/Organization Name / Email / Contact Person / Phone Number / # of Volunteers and if they are over the age of 18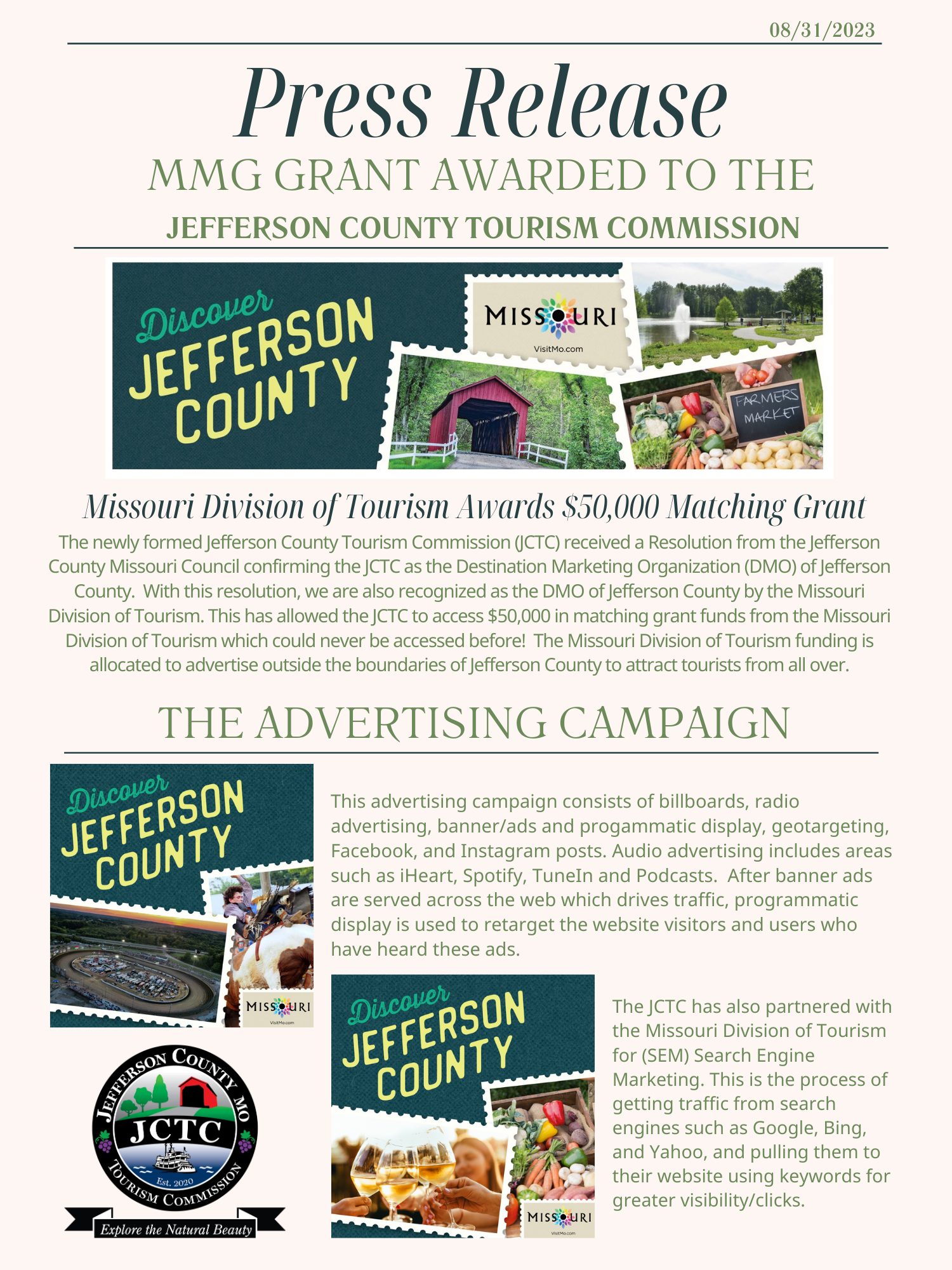 BECOME A MEMBER OF THE JCGA TODAY!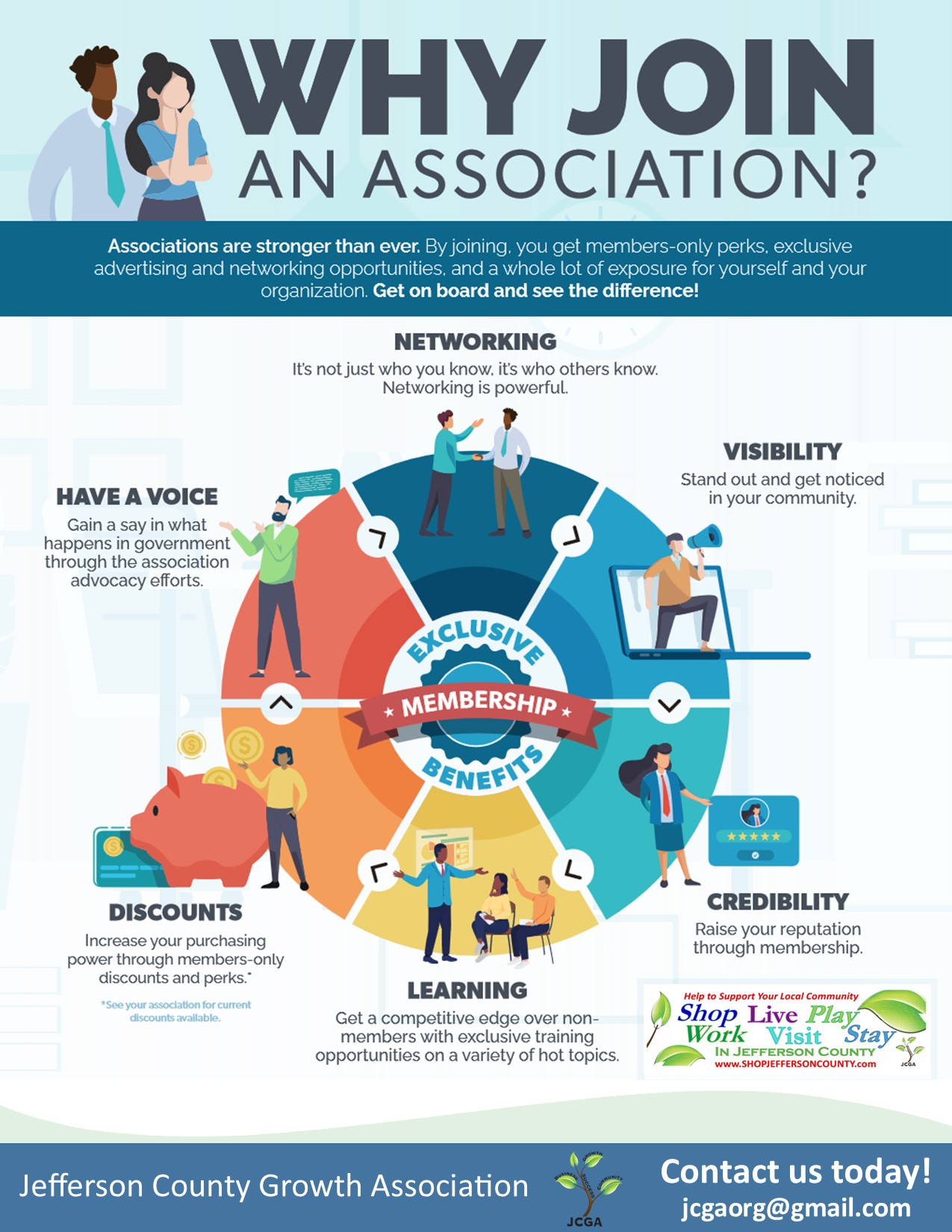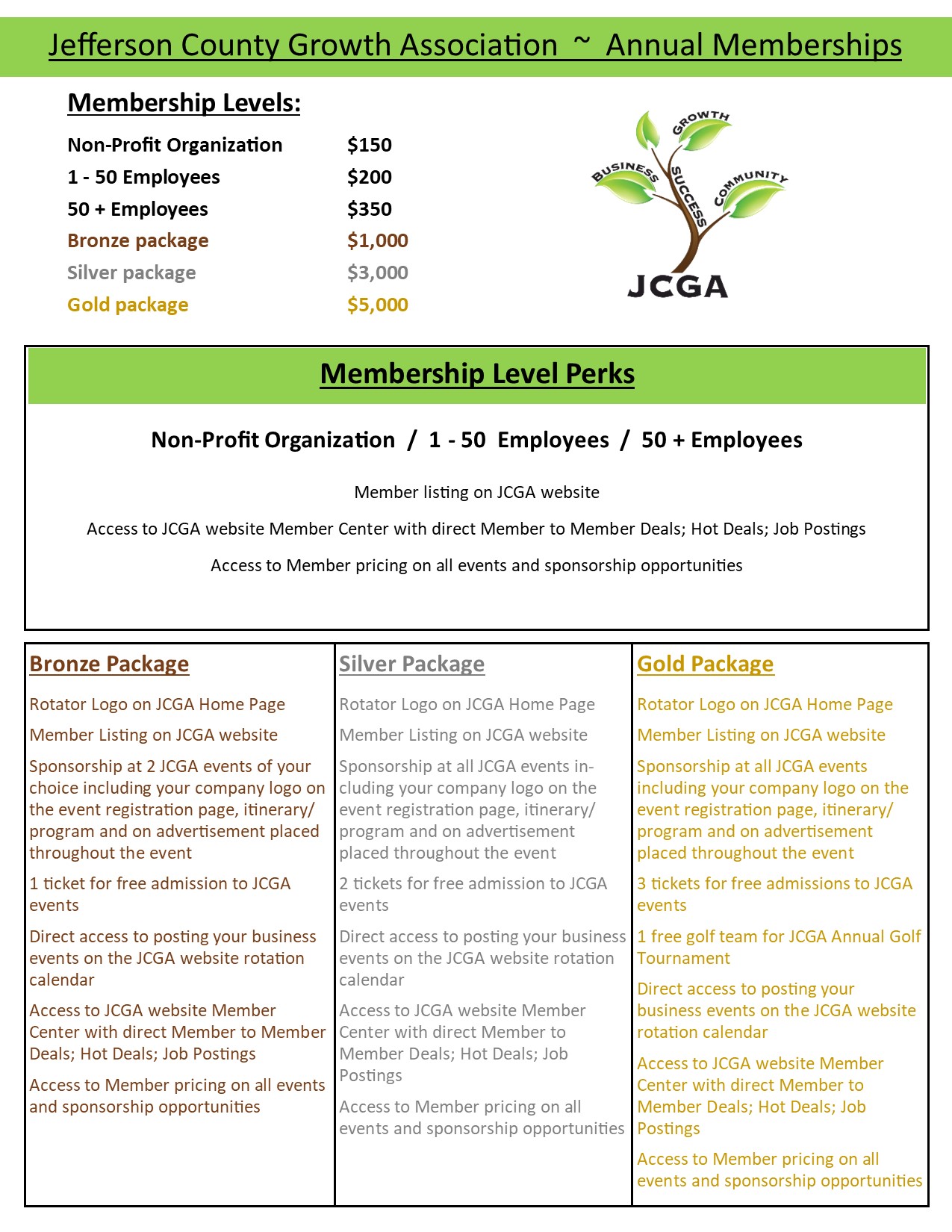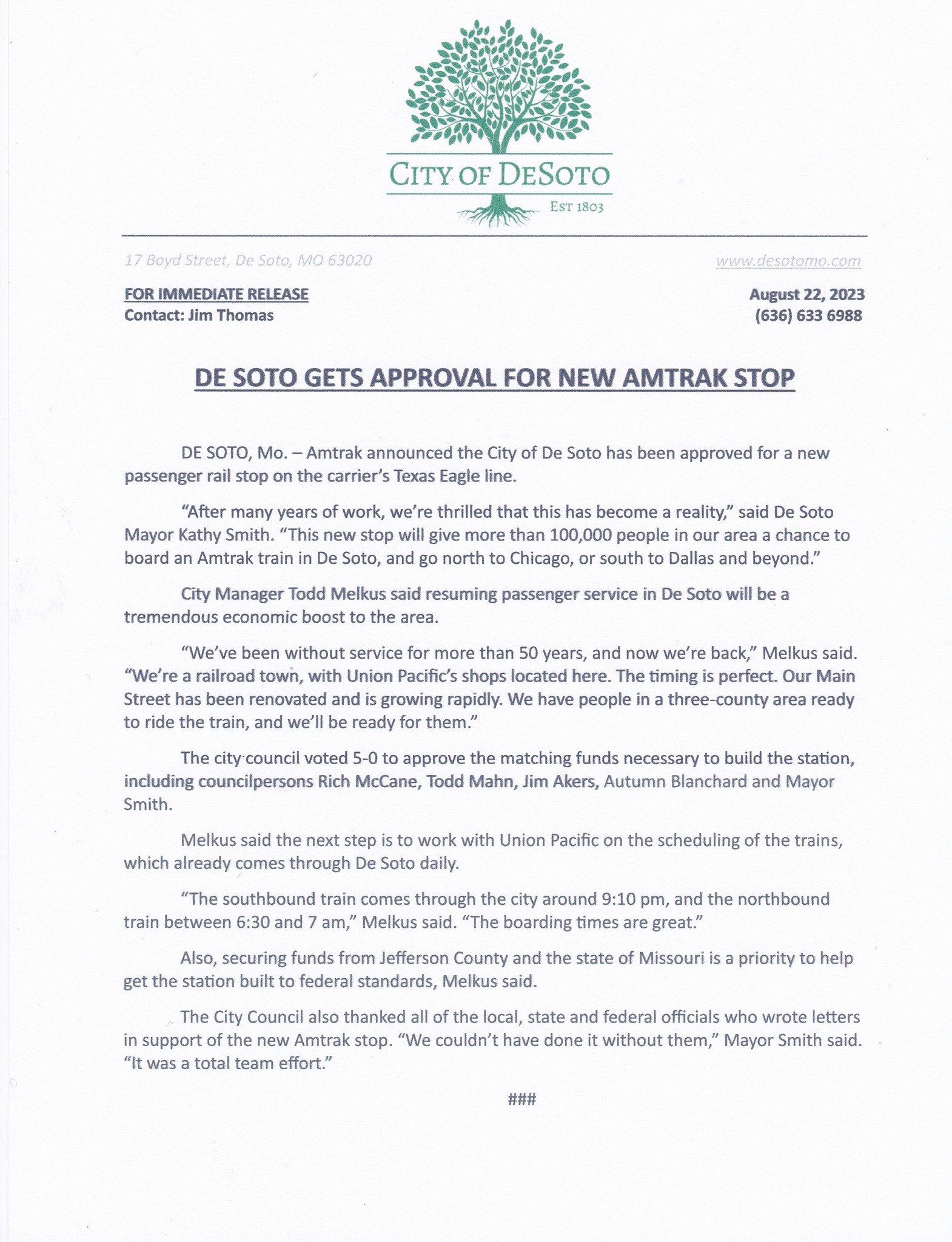 "One Plan One Voice" is a multi-year plan to transform Jefferson County into a destination community attracting businesses, families and tourists for its quality of life and economic opportunity. From a regional brand that illustrates our strengths and enhances regional perceptions, prioritized roadway and safety improvements, support of continued investment in education, broadband connectivity and strategic business and economic development partnerships, JCGA leadership, members and partners create the road map and work together for economic prosperity.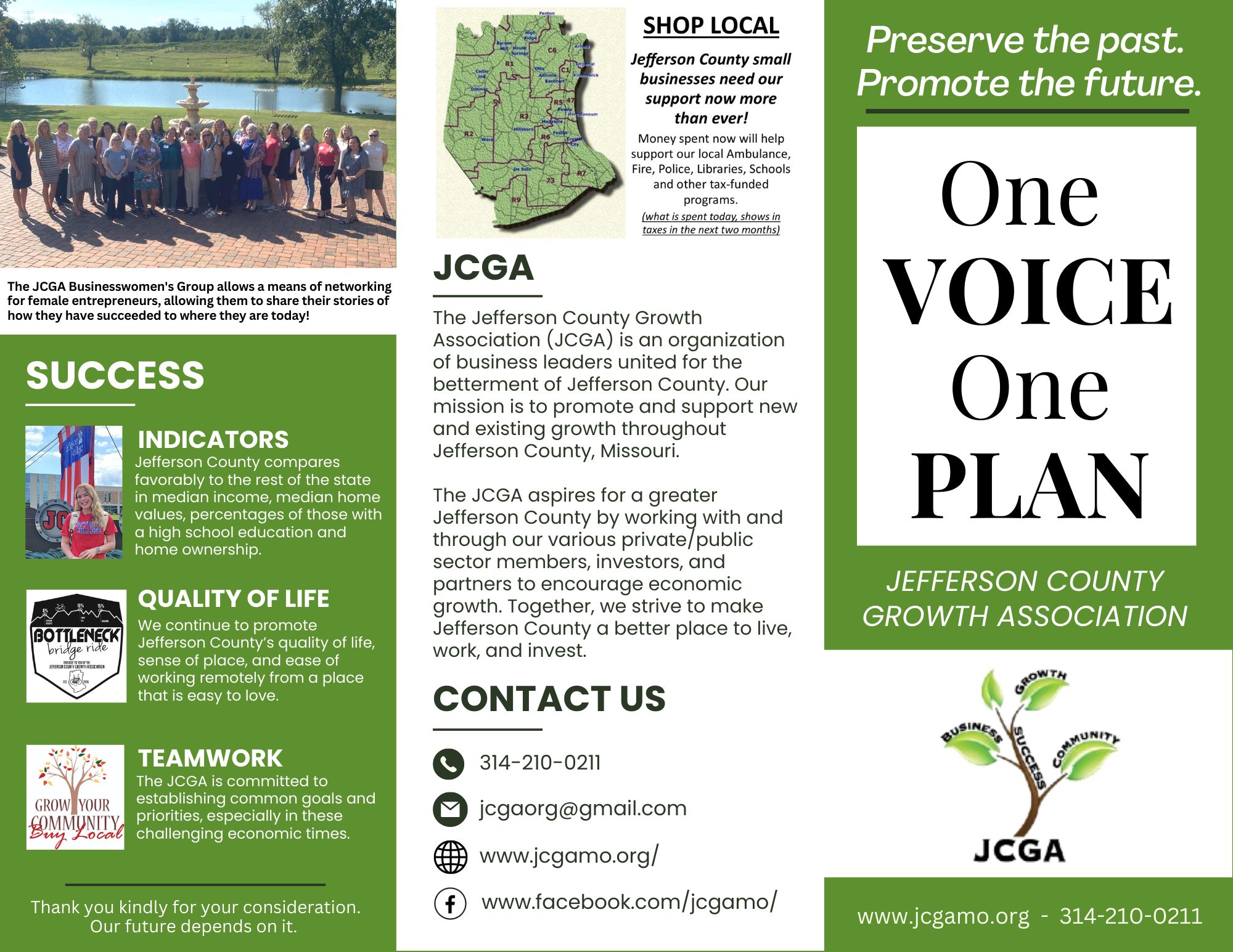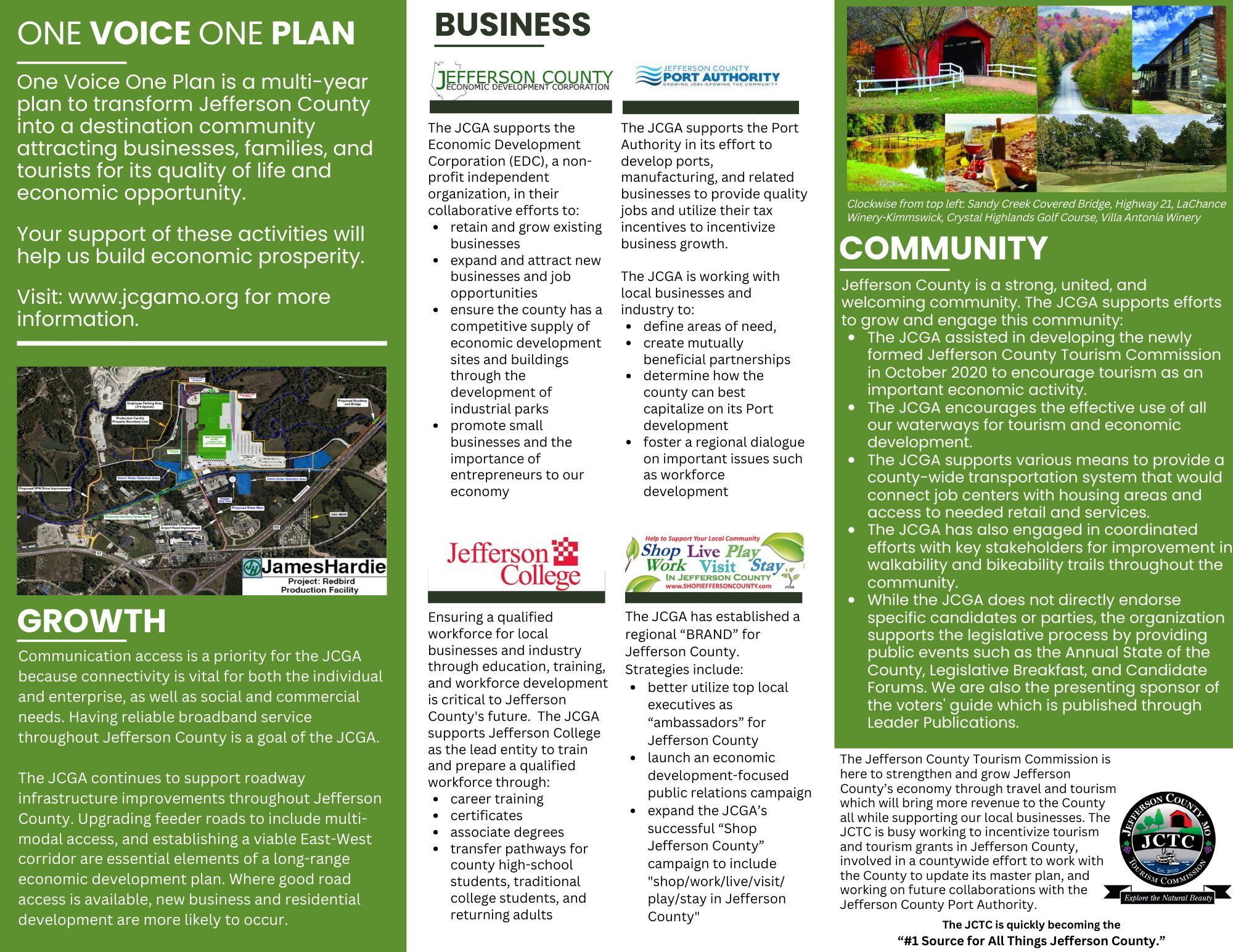 SHOPPING LOCAL
Shopping local creates the sales tax money needed to fund our local fire,
ambulance, and police. It also generates funding for road repairs.
" Shop Jefferson County,
it may just save your life!" 
Dan Govero, JCGA President
     If you would like a bumper sticker to show your support and promote shopping local in Jefferson County,
please call 314-210-0211 or send an email with your return address information to jcgaorg@gmail.com