Jefferson County Growth Association
Serving Businesses & Encouraging Growth in Jefferson County

The Mission of the Jefferson County Growth Association (JCGA) is to provide coordination of professional leadership to promote and support new and existing growth throughout Jefferson County, Missouri.
Learn More
Connect and Grow. . . .
Your membership in the JCGA is an investment in the success of your business!
Join Today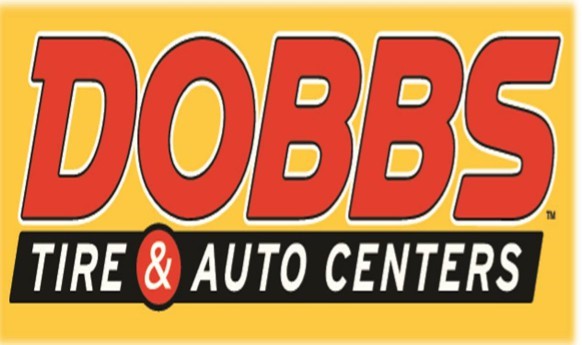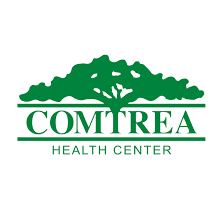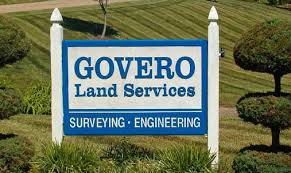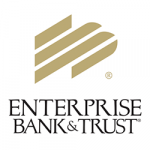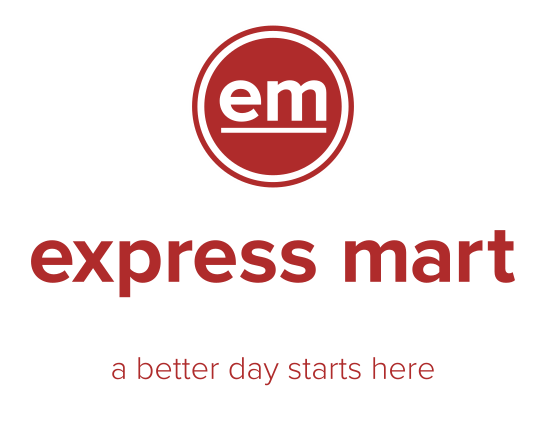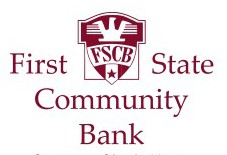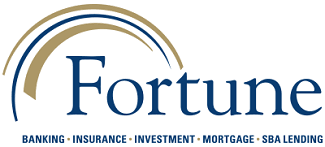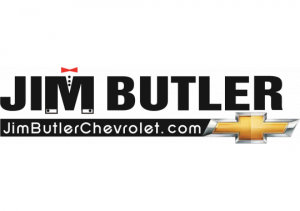 Coming Soon
Jeffersonian Banquet Awards
Thursday, October 21, 2021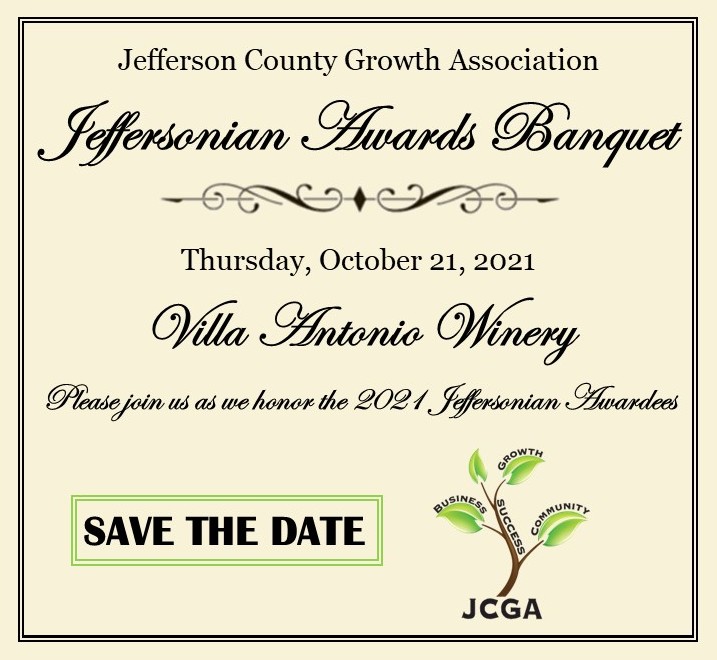 Check out the JCTC website
Click on the JCTC logo below
JEFFERSON COUNTY TOURISM COMMISSION
---
www.visitjeffersoncounty.com
tourjctc@gmail.com
314-398-9487
Your donation can make a huge difference in bringing awareness to Jefferson County. Included with your donation, the JCTC will list your name/business logo on their website in rotator ads and on their Facebook page showing your support.
(all donations are tax deductible)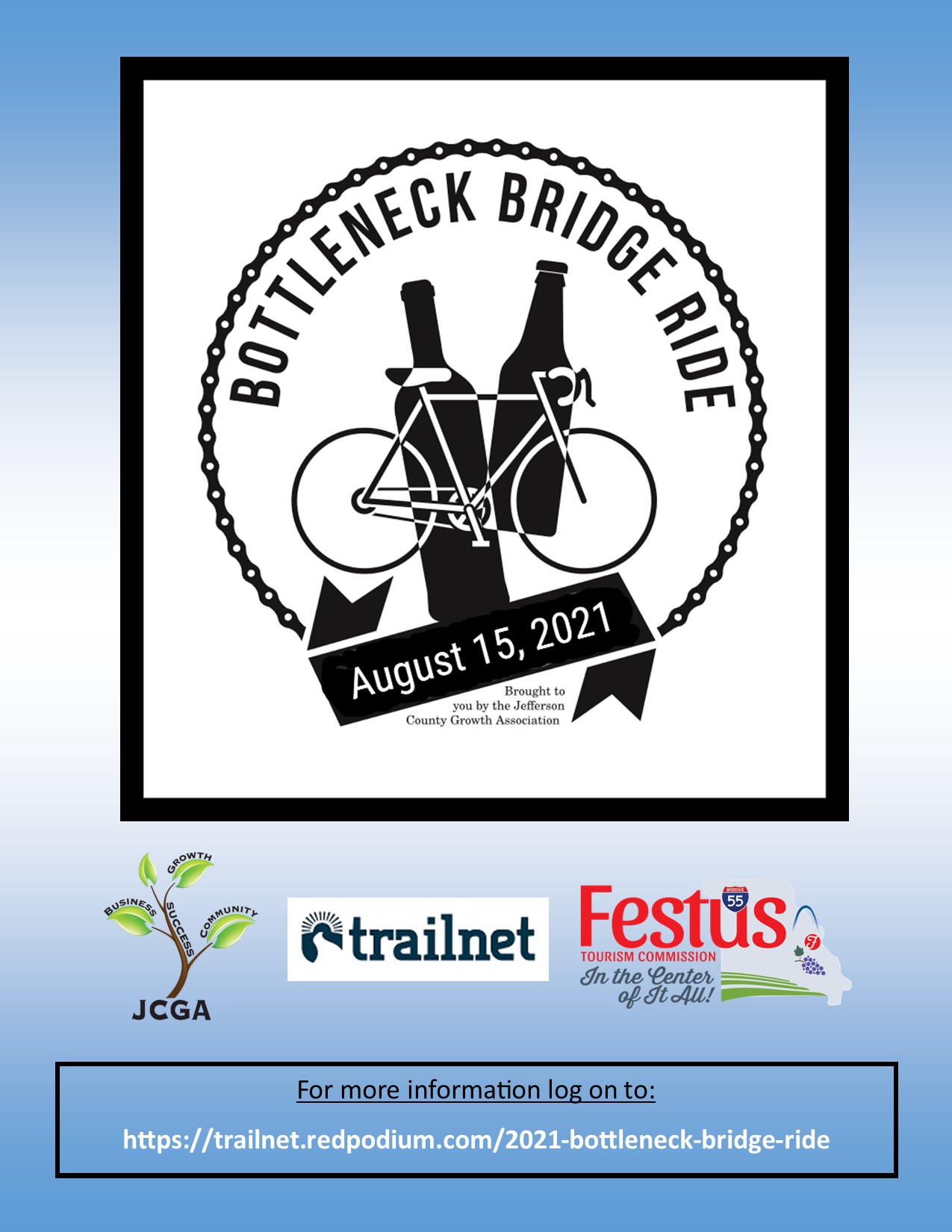 Bottleneck Bridge Ride 
August 15, 2021
VOLUNTEERS NEEDED
The Jefferson County Growth Association and Trailnet need your help to make the 2021 Bottleneck Bridge Ride a success as we could not do it without you! Please sign up now to help on August 15, 2021.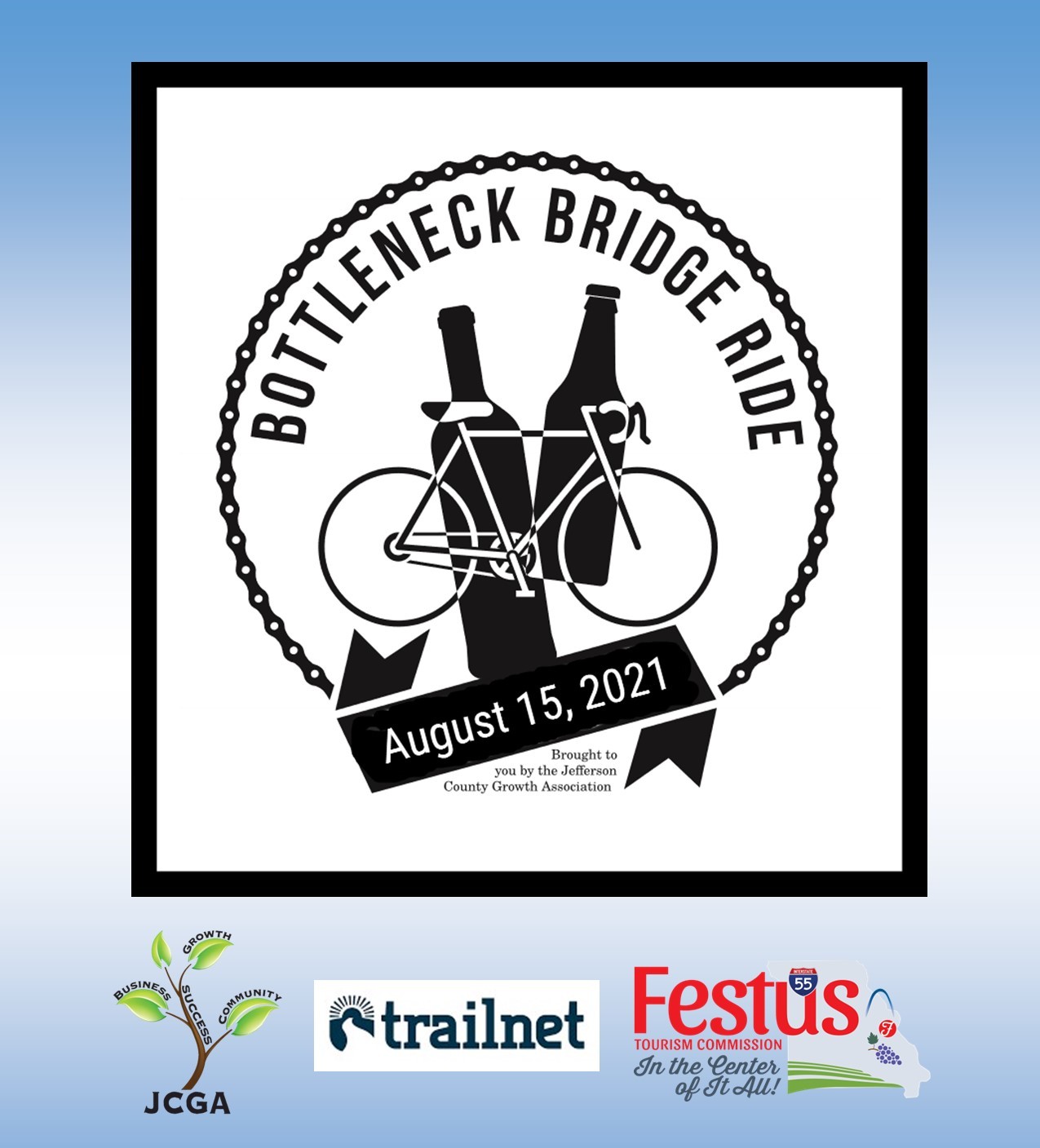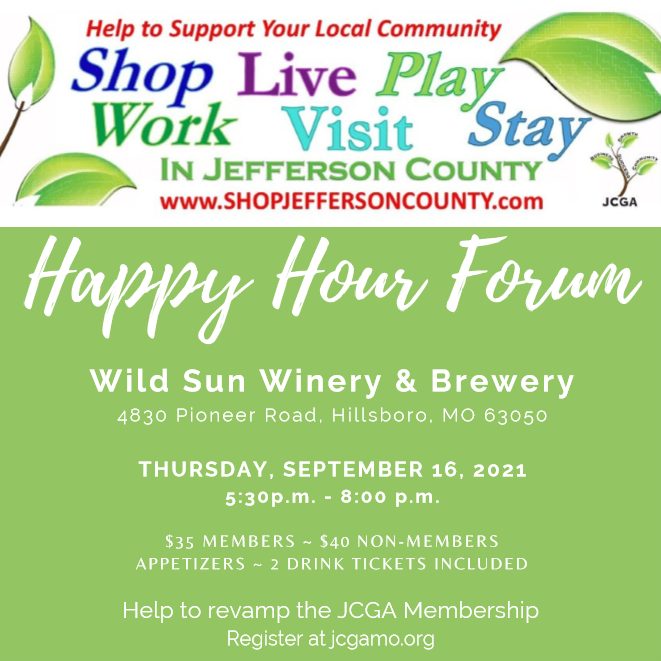 We value your feedback!
Please join us in updating the JCGA Membership on Thursday, 9/16 at Wild Sun Winery and Brewery   Register Now!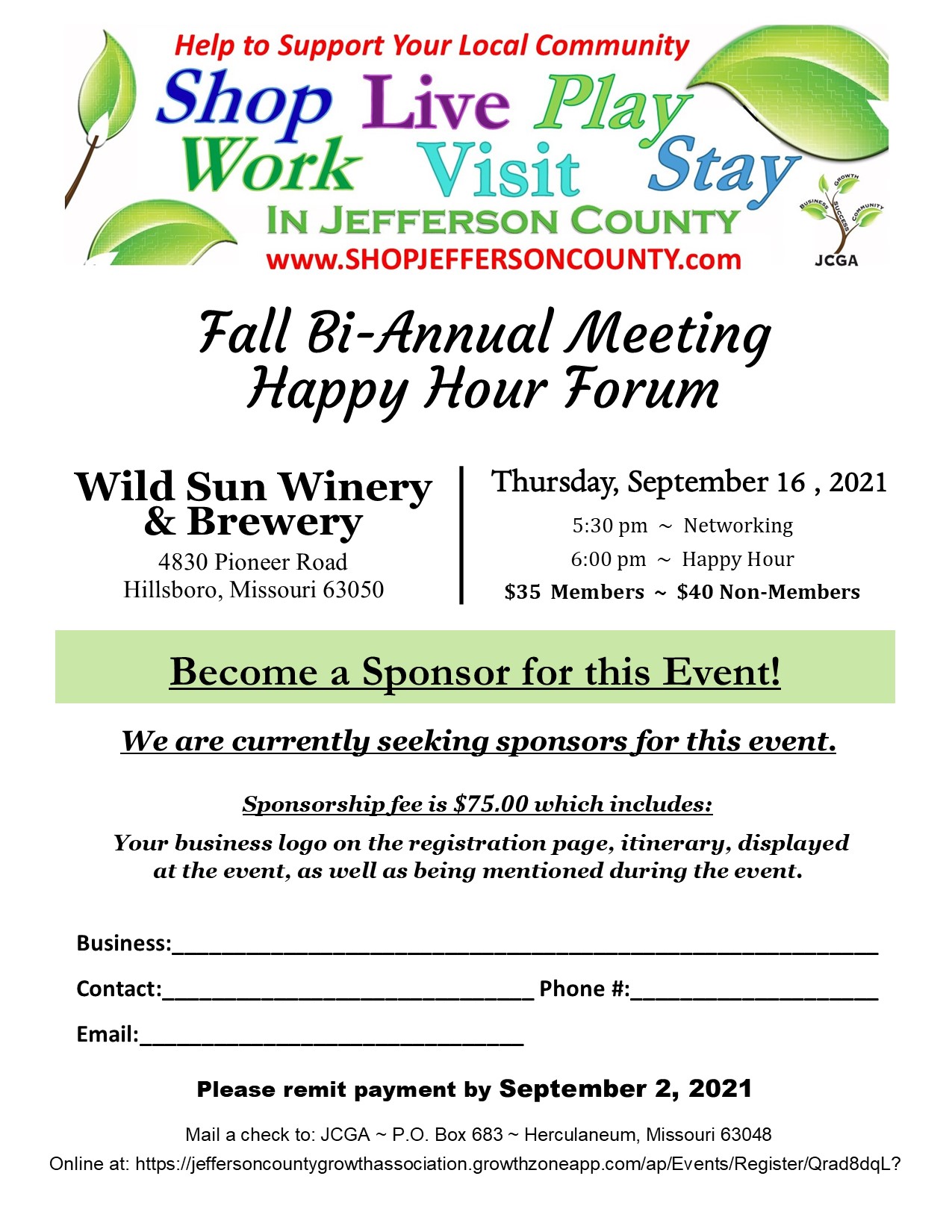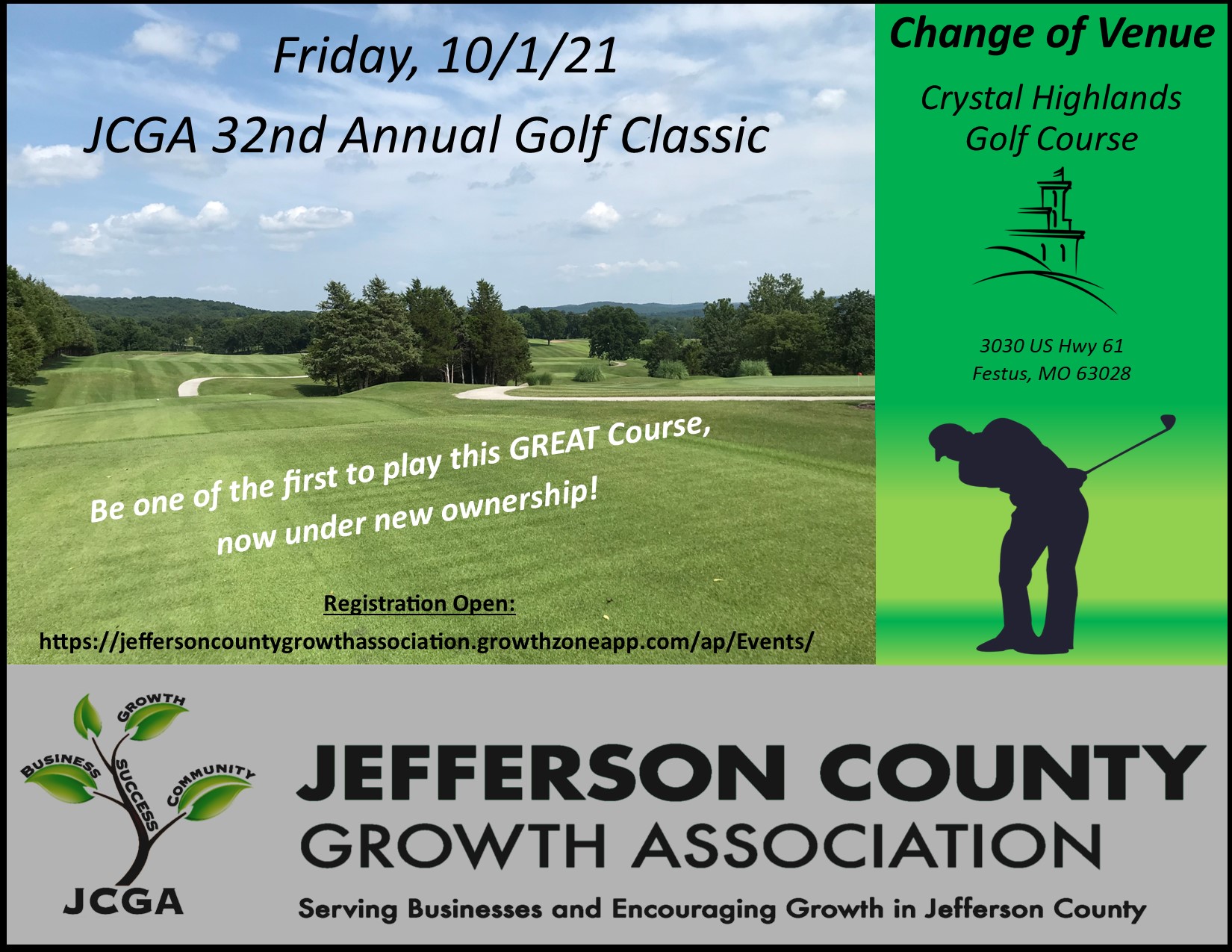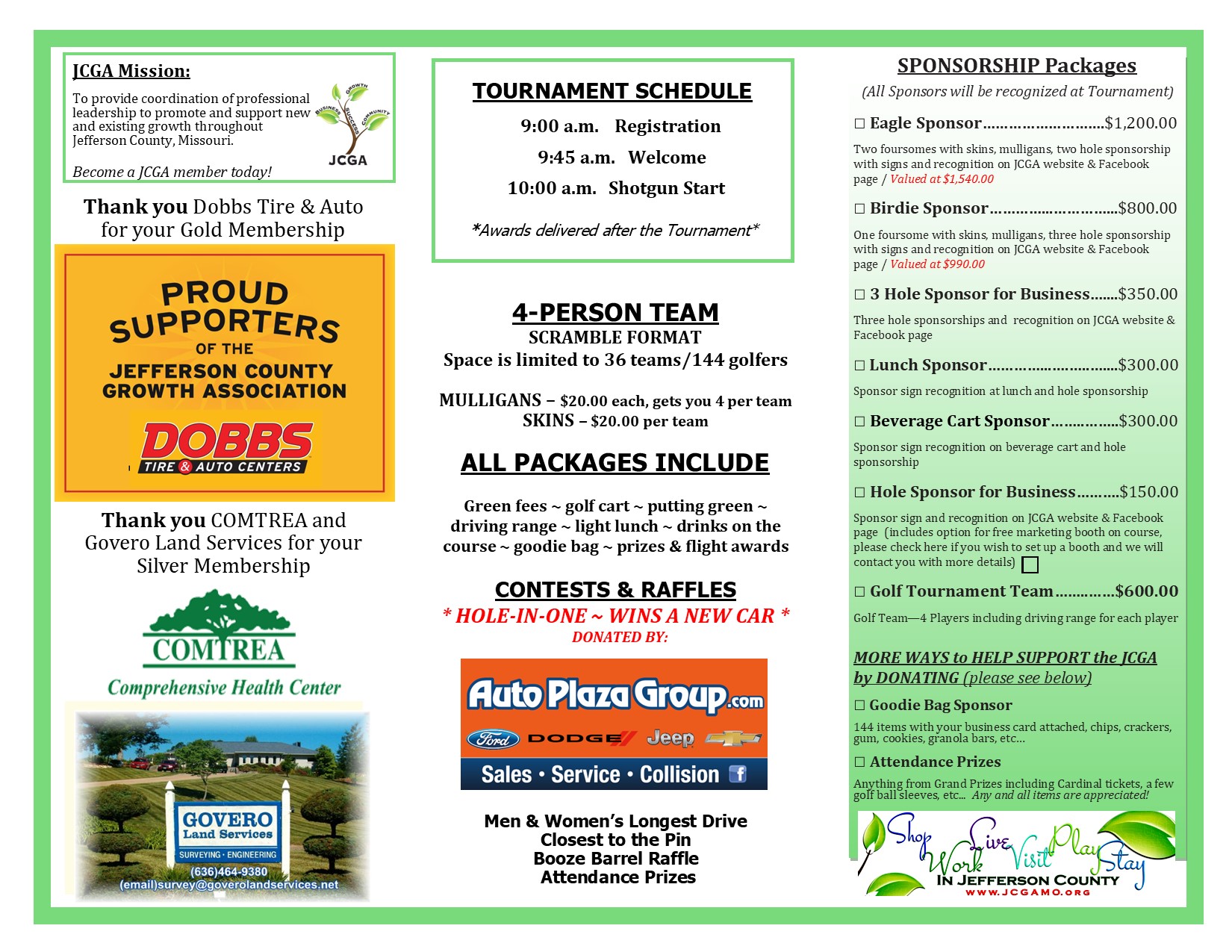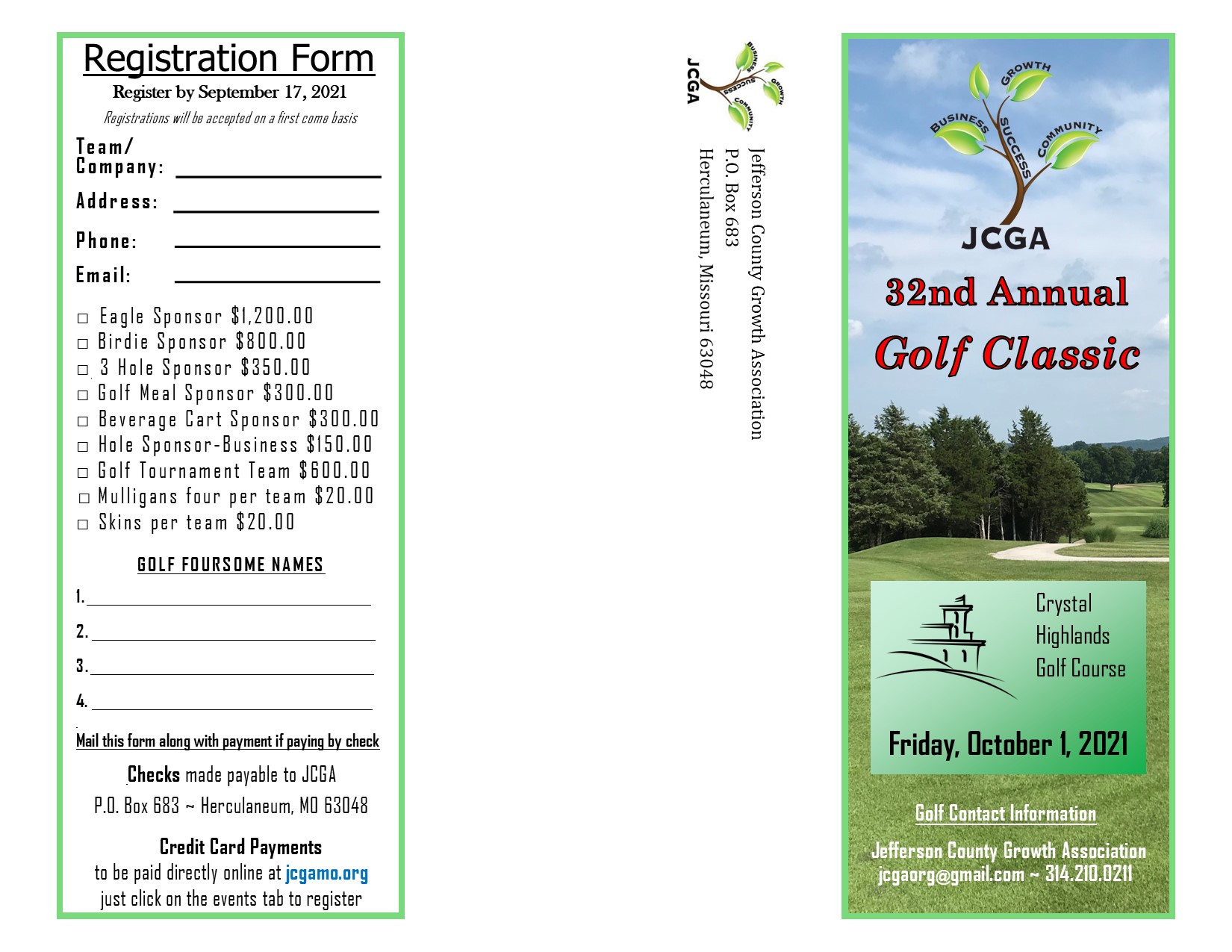 Click the PLAY button below to watch the pre-recorded event which premiered on June 7, 2021
Thank you to our State & Federal Legislators for speaking during the JCGA Legislative Forum.
Also, thank you to Jefferson College for being our host, and to our many sponsors who helped to promote the event.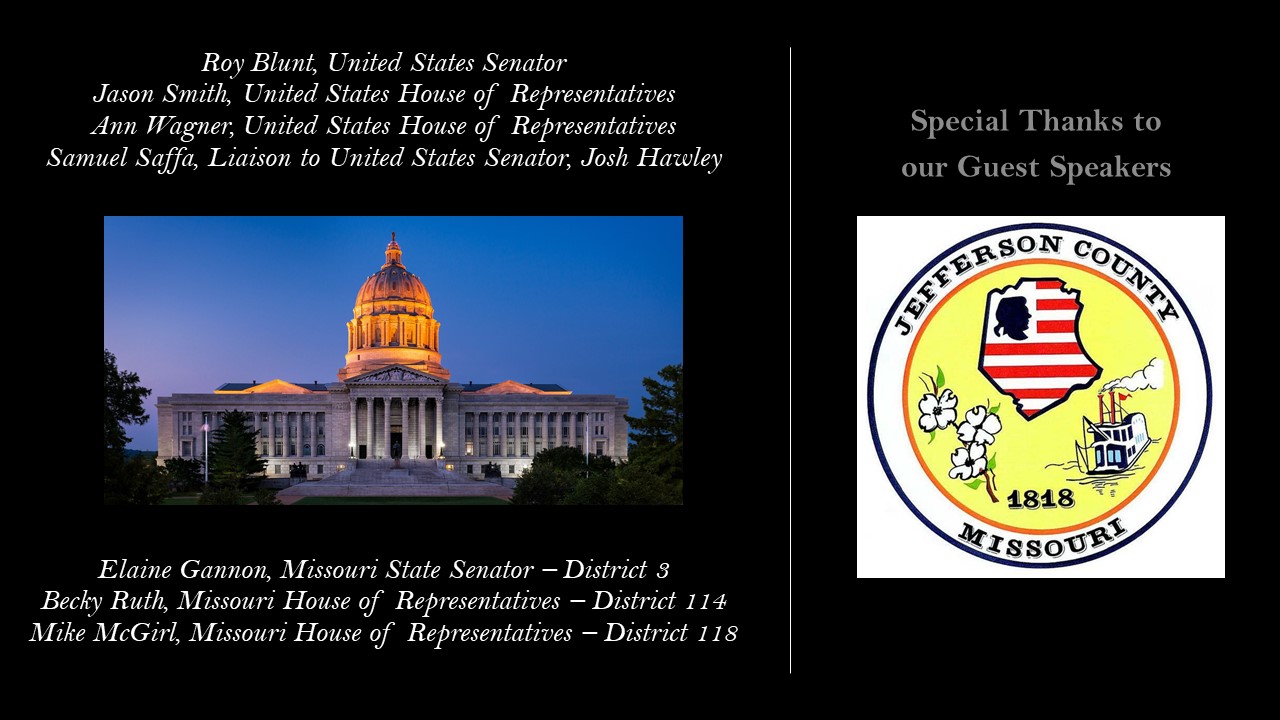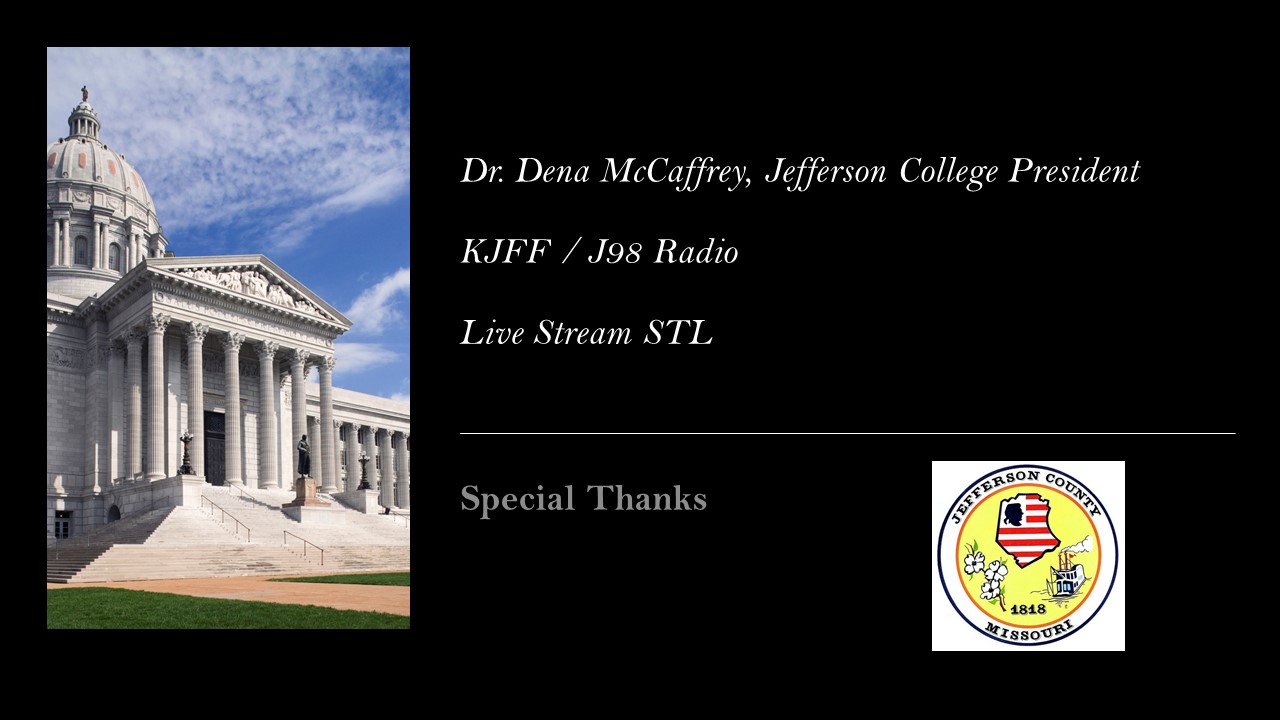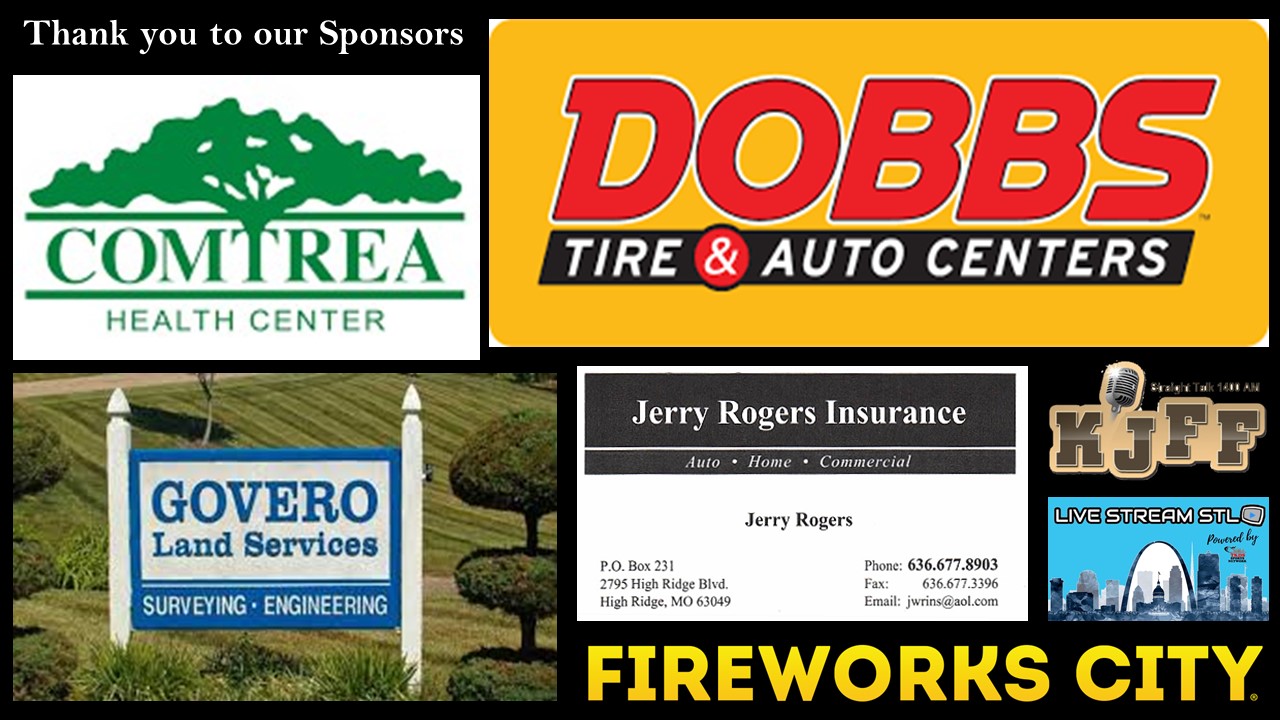 One Plan, One Voice   ~   2021
"One Plan One Voice" is a multi-year plan to transform Jefferson County into a destination community attracting businesses, families and tourists for its quality of life and economic opportunity. From a regional brand that illustrates our strengths and enhances regional perceptions, prioritized roadway and safety improvements, support of continued investment in education, broadband connectivity and strategic business and economic development partnerships, JCGA leadership, members and partners create the road map and work together for economic prosperity.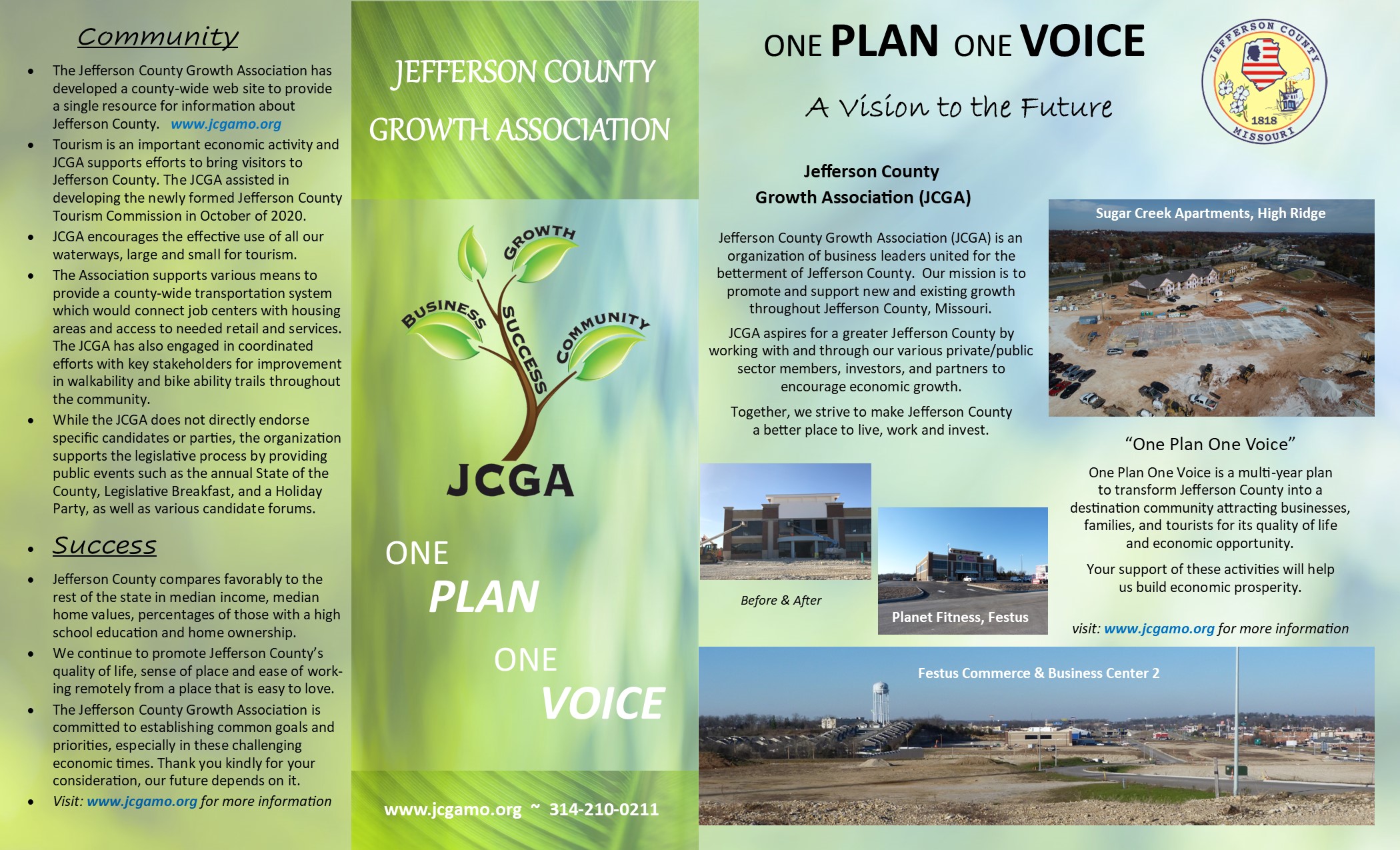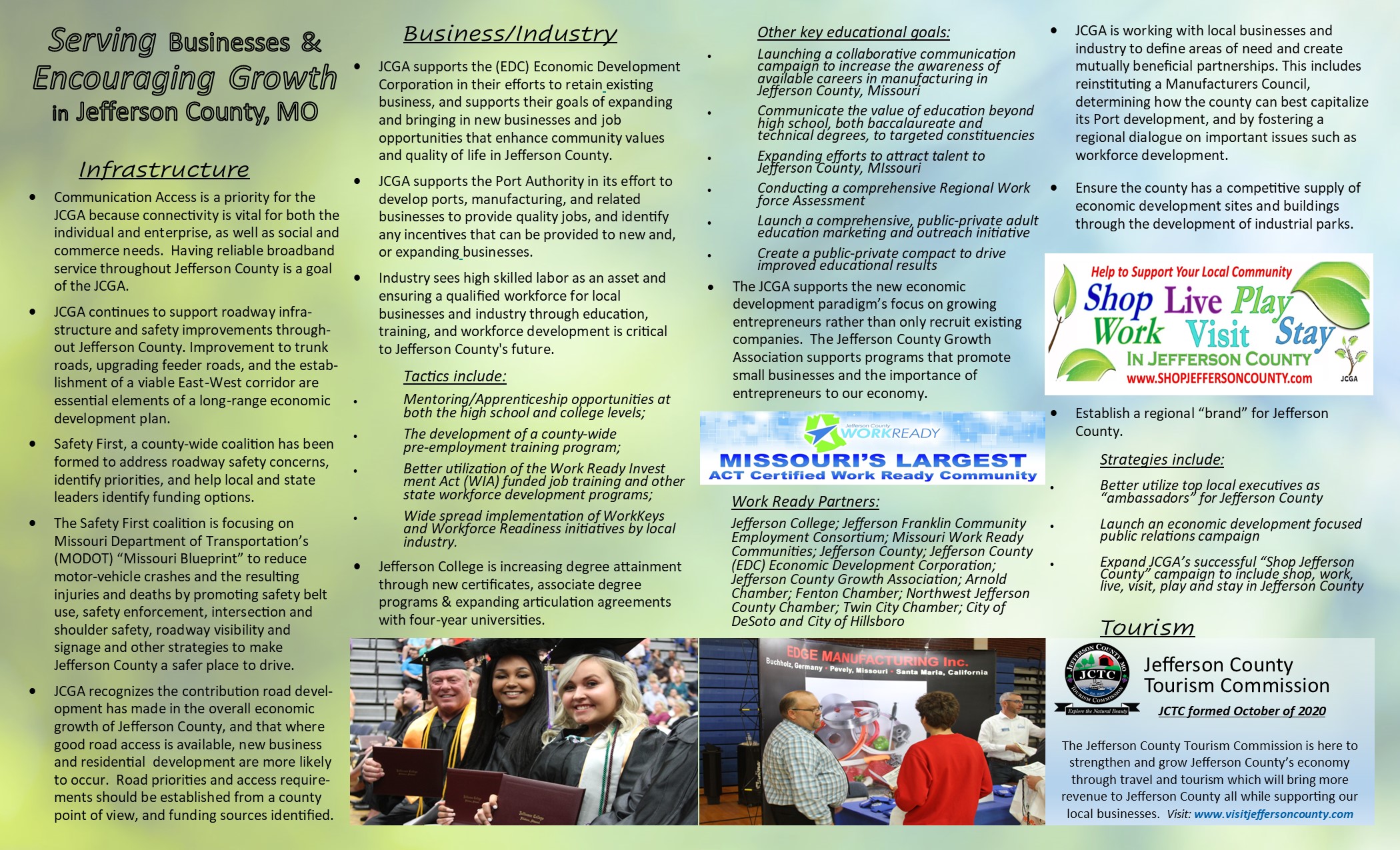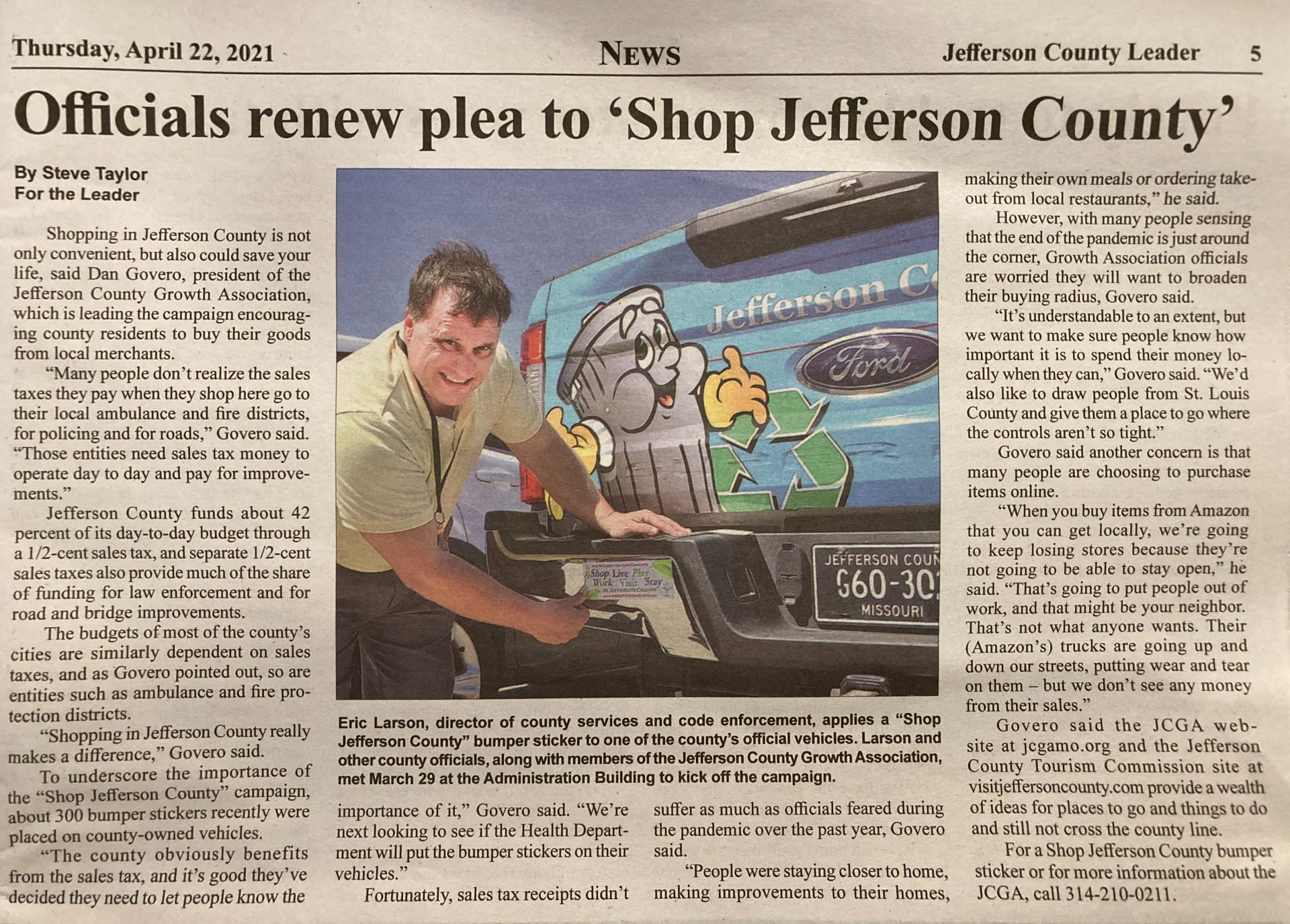 SHOPPING LOCAL
Shopping local creates the sales tax money needed to fund our local fire,
ambulance, and police. It also generates funding for road repairs.
" Shop Jefferson County,
it may just save your life!" 
Dan Govero, JCGA President
     If you would like a bumper sticker to show your support and promote shopping local in Jefferson County,
please call 314-210-0211 or send an email with your return address information to jcgaorg@gmail.com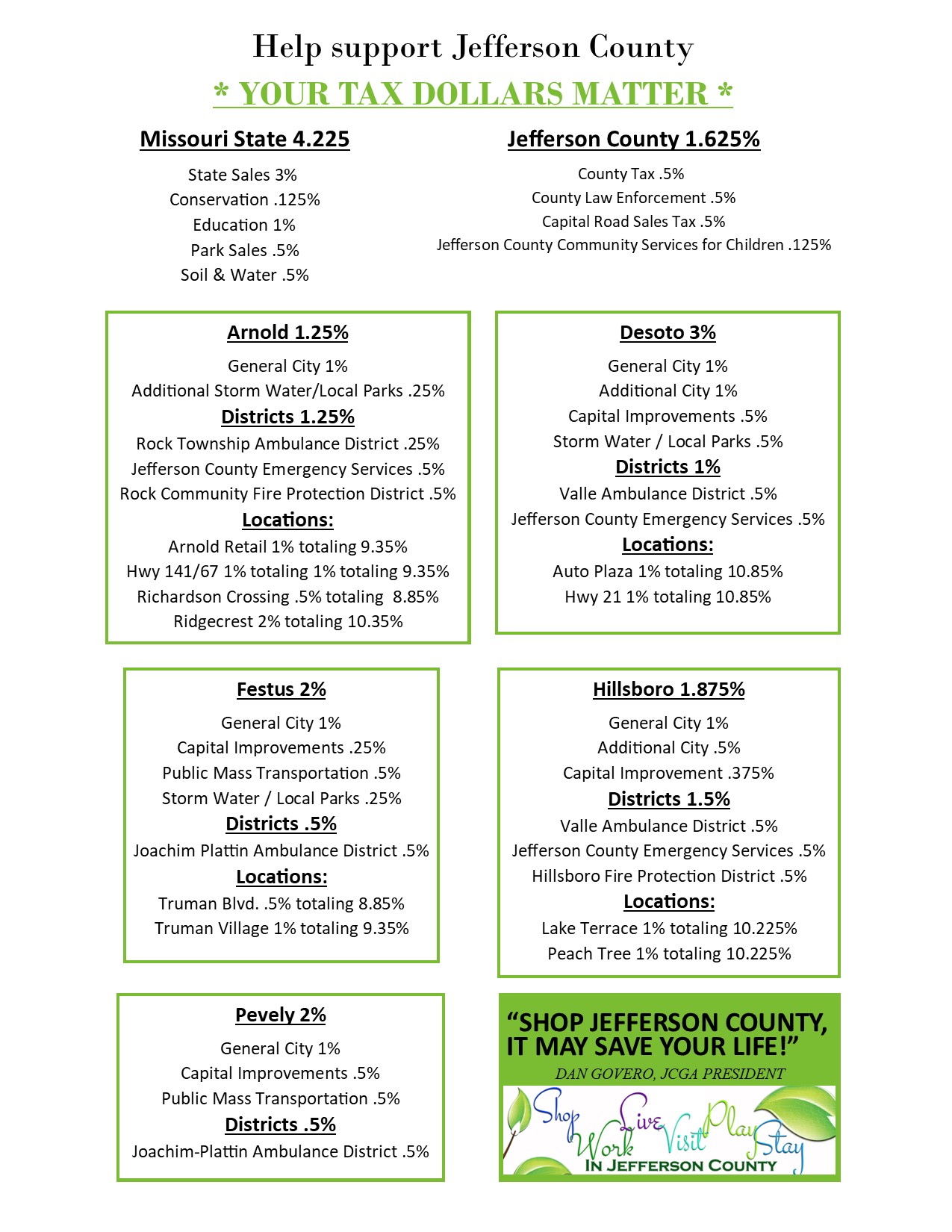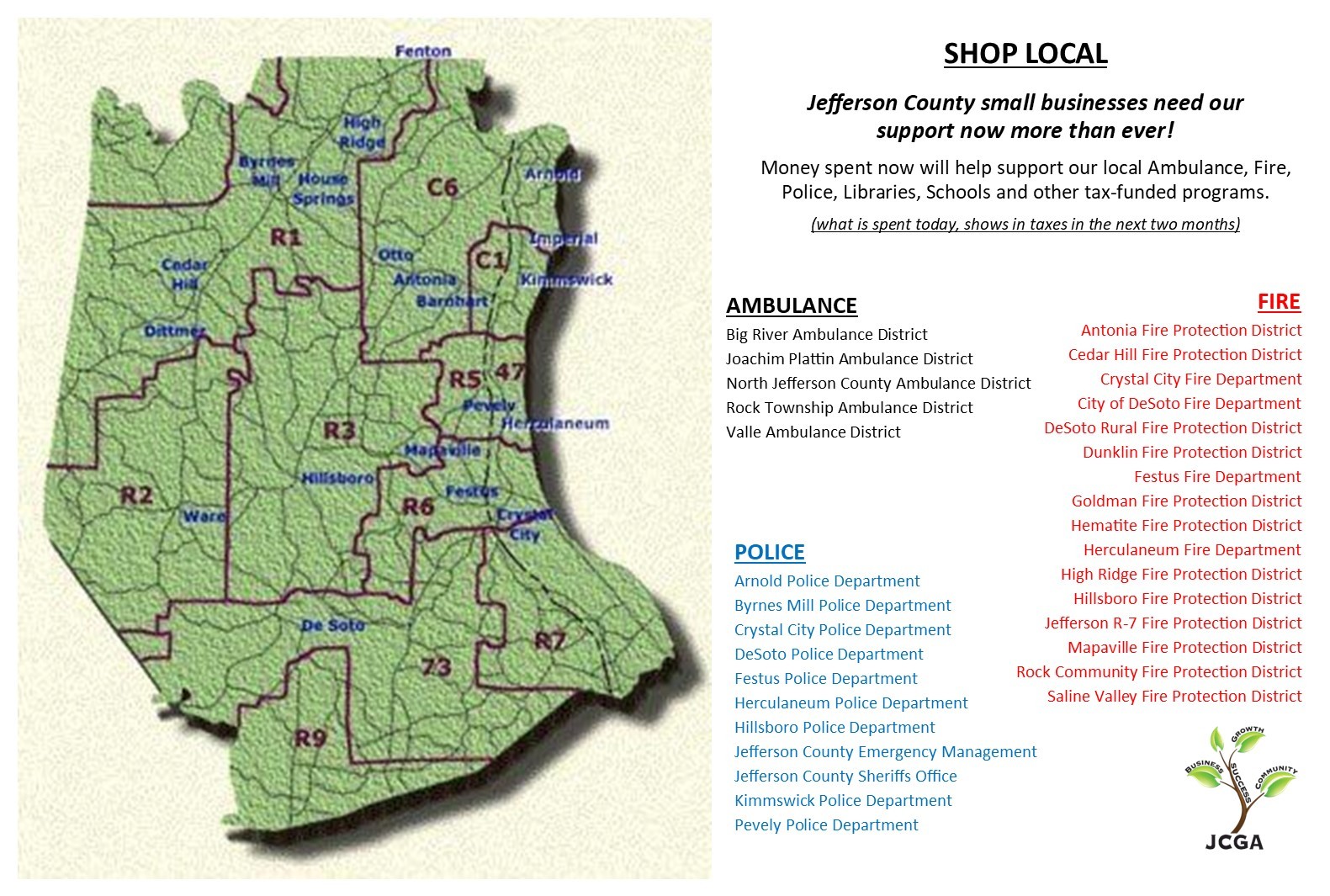 Sharon Floyd, Executive Director of the Jefferson County Tourism Commission speaking about the current progress of the JCTC.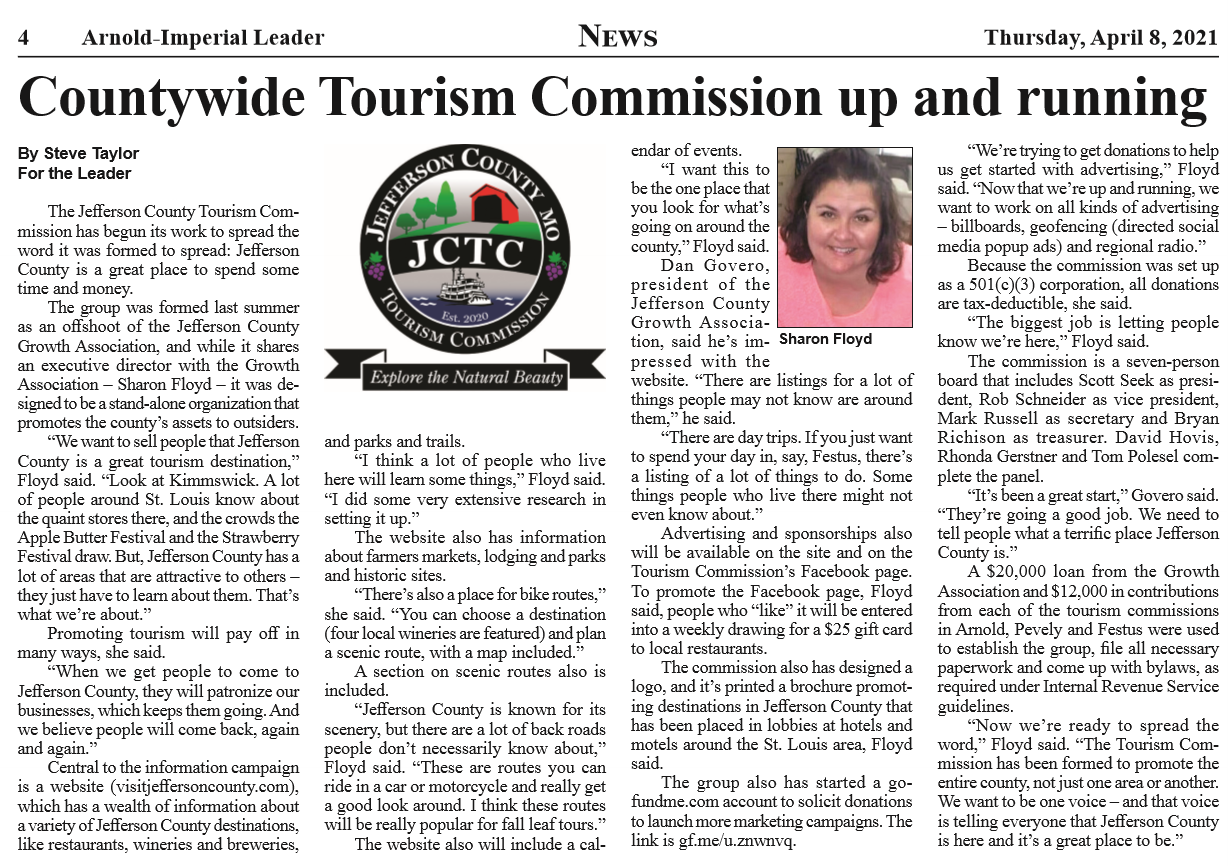 Jefferson College Observatory
"Aim for the Stars" Educational Events Scheduled for 2021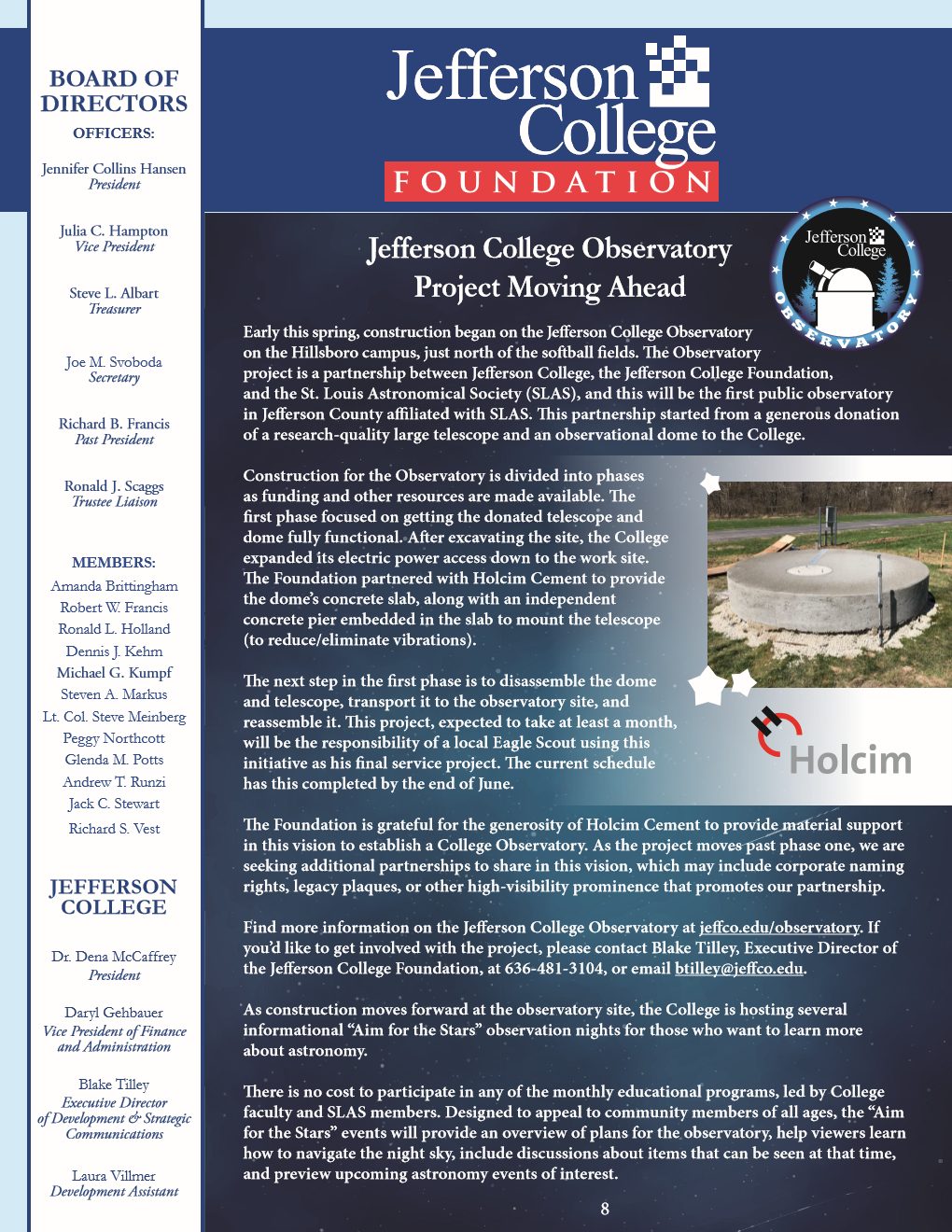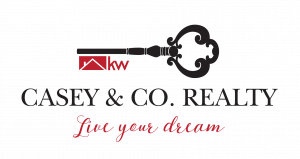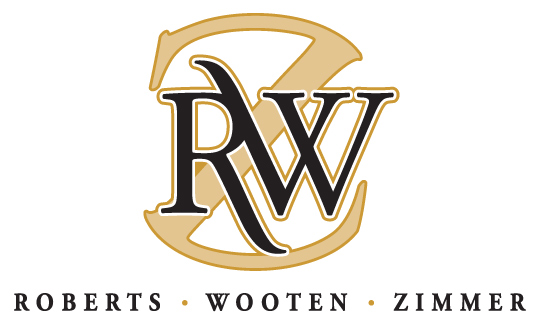 Roberts, Wooten & Zimmer, LLC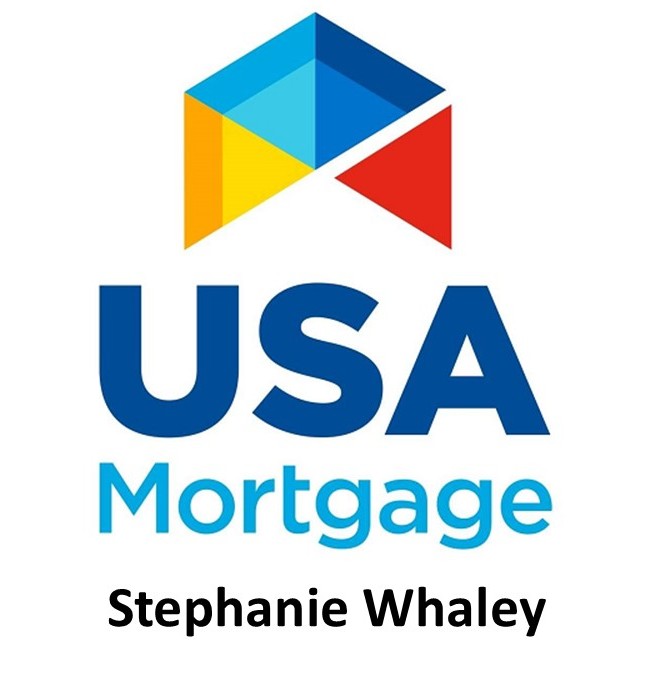 USA Mortgage - Stephanie Whaley