Jefferson County Growth Association
Serving Businesses & Encouraging Growth in Jefferson County

The Mission of the Jefferson County Growth Association (JCGA) is to provide coordination of professional leadership to promote and support new and existing growth throughout Jefferson County, Missouri.
Learn More
Connect and Grow. . . .
Your membership in the JCGA is an investment in the success of your business!
Join Today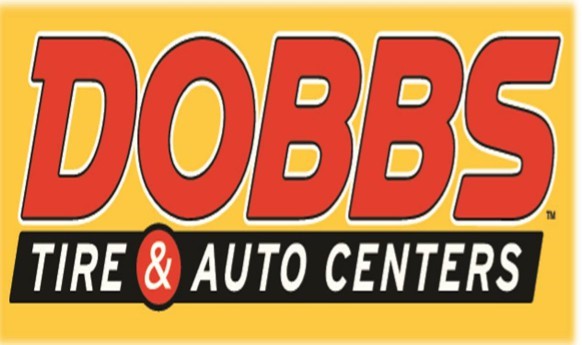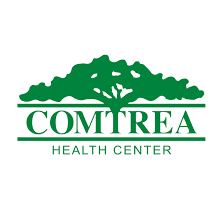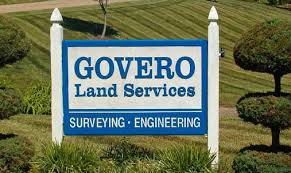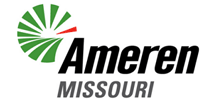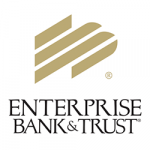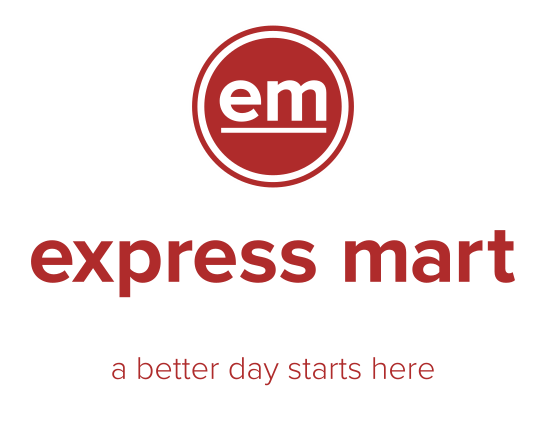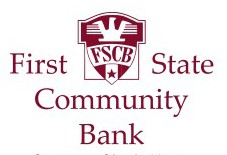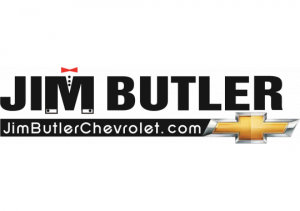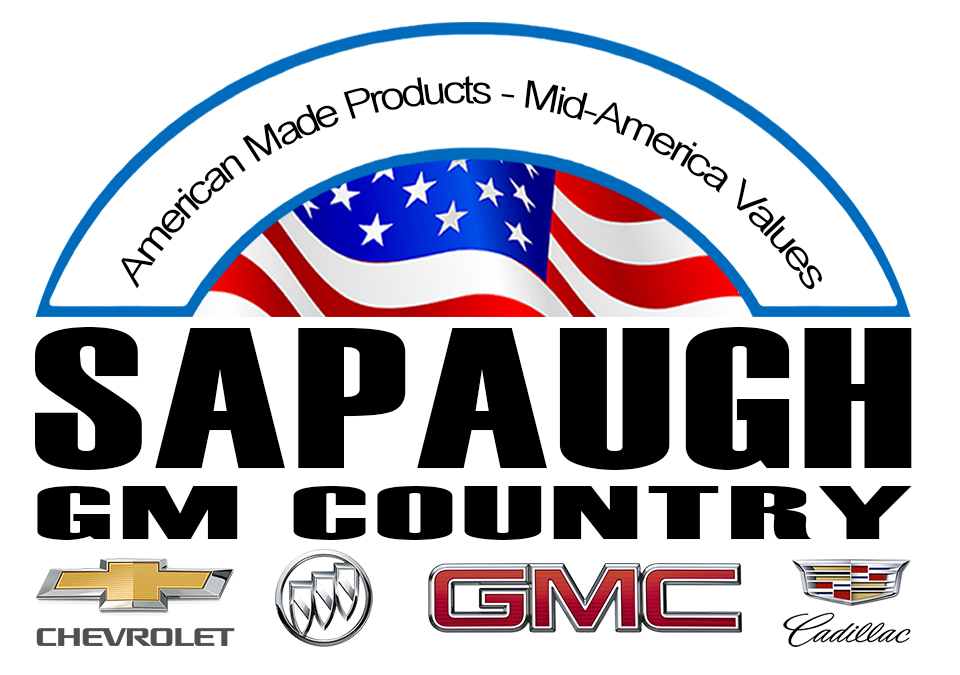 JCGA Bi-Annual / Installation Breakfast
April, 12, 2023
JCGA Businesswomen's Group Social
April 27, 2023
Legislative Forum
June 22, 2023
Meet Our Newest Members to Join the JCGA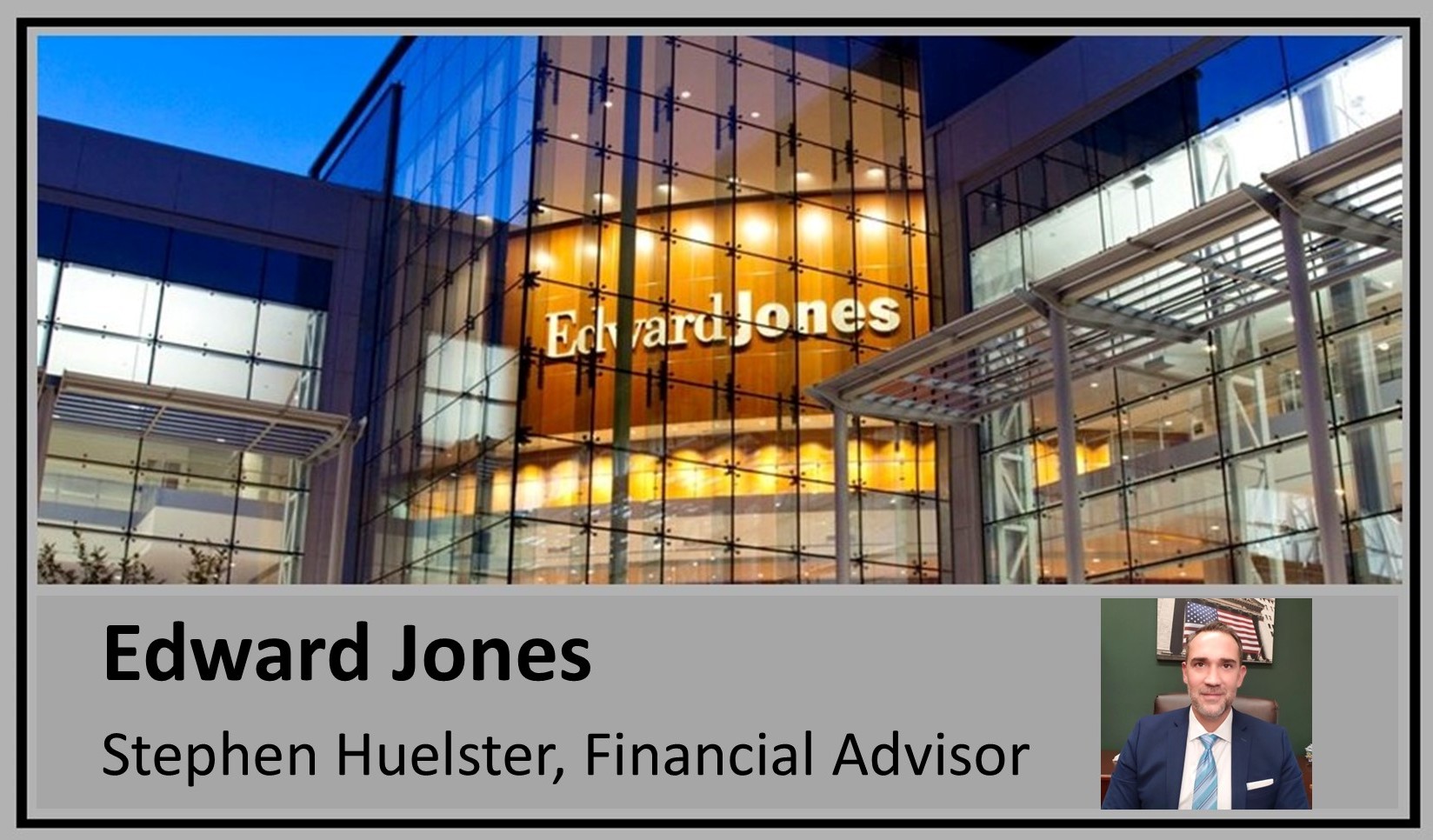 Edward Jones / Stephen Huelster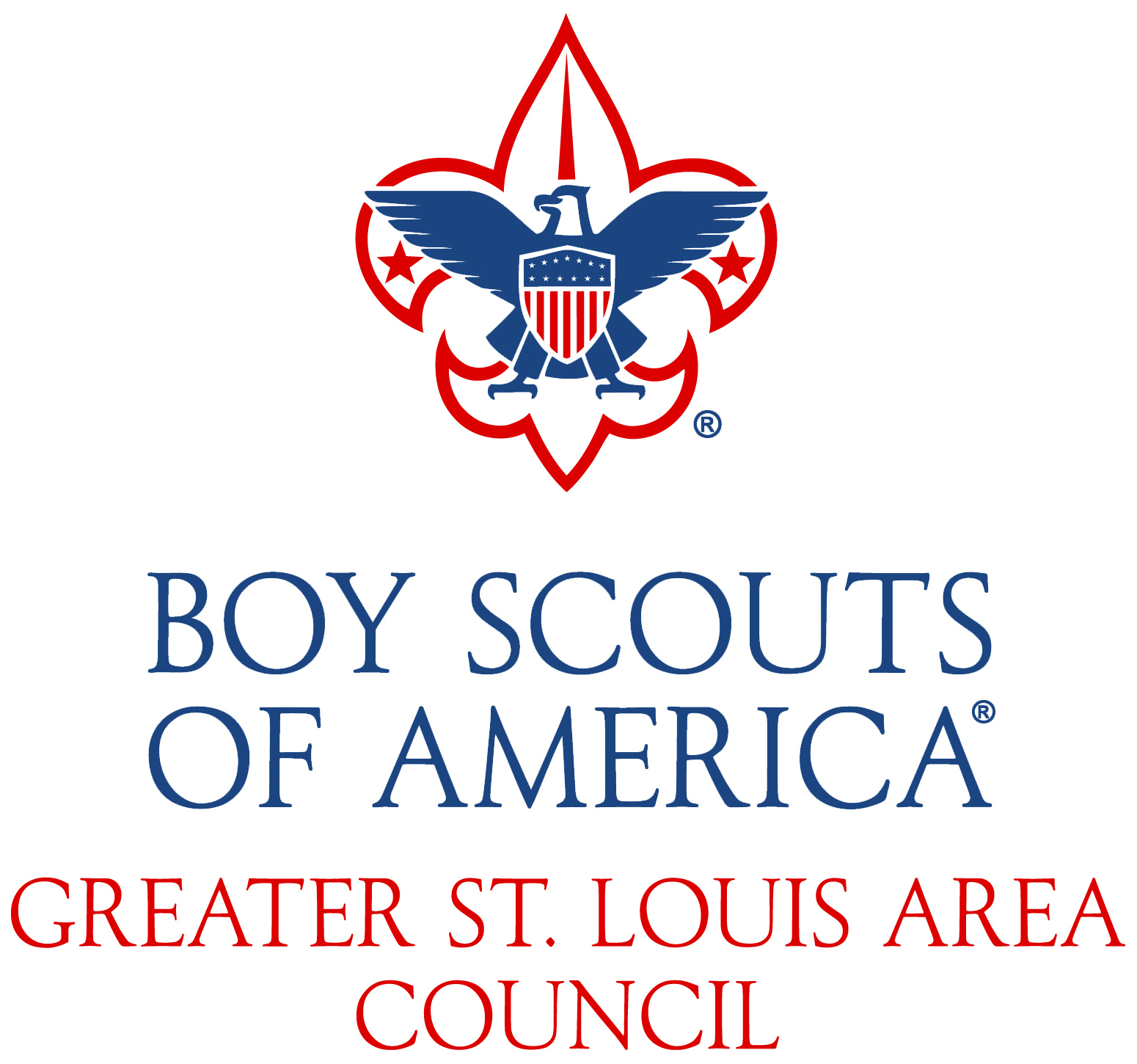 Greater St. Louis Council BoyScouts of America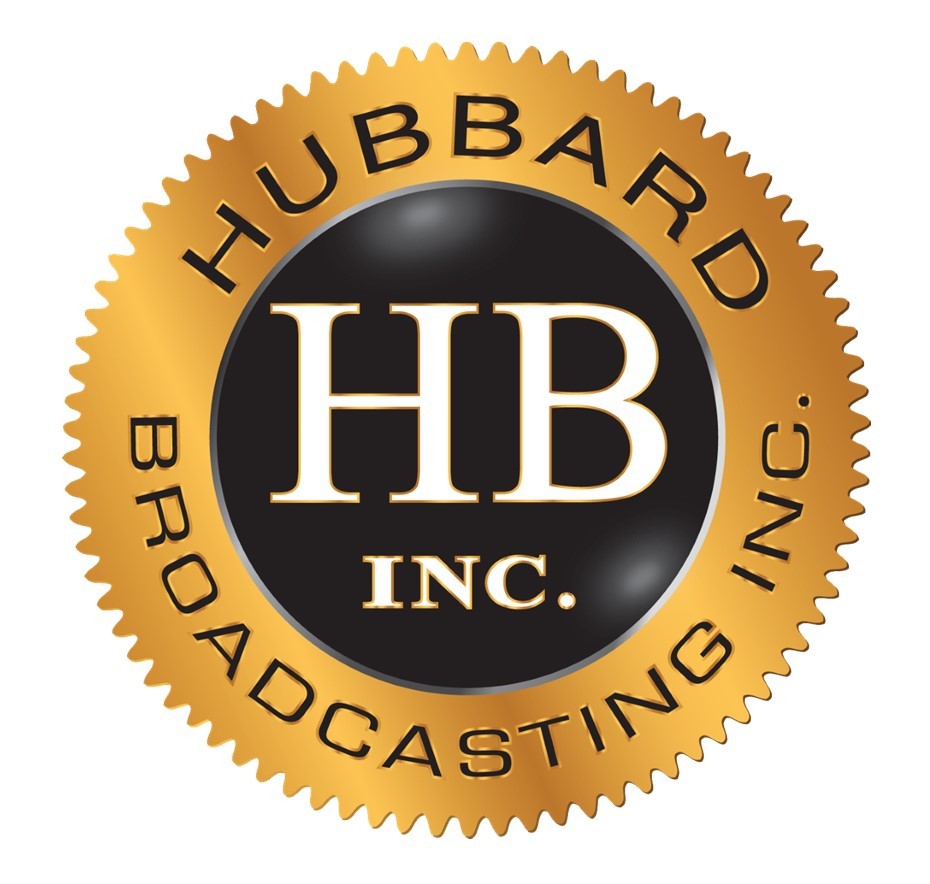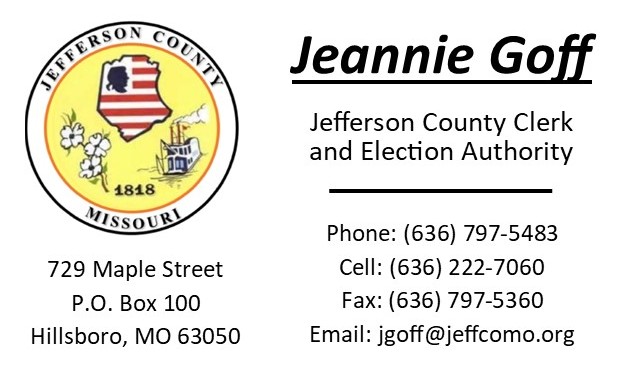 Jefferson County Clerk - Jeannie Goff

Jefferson County Port Authority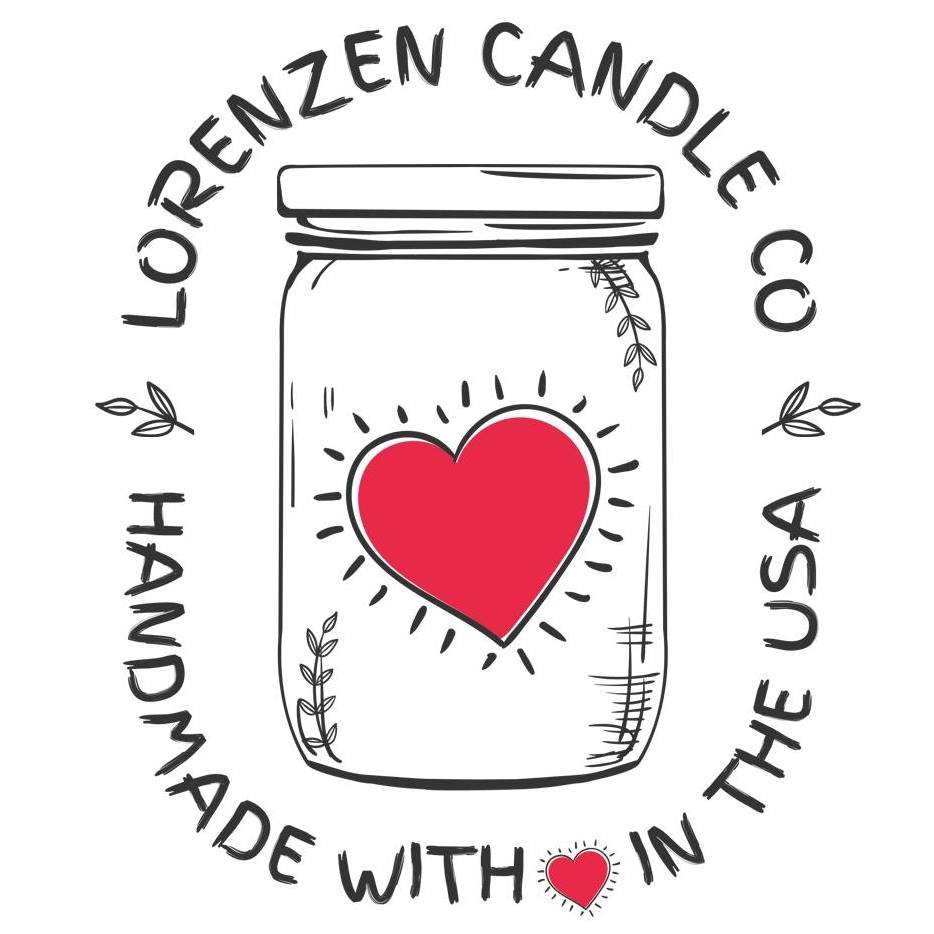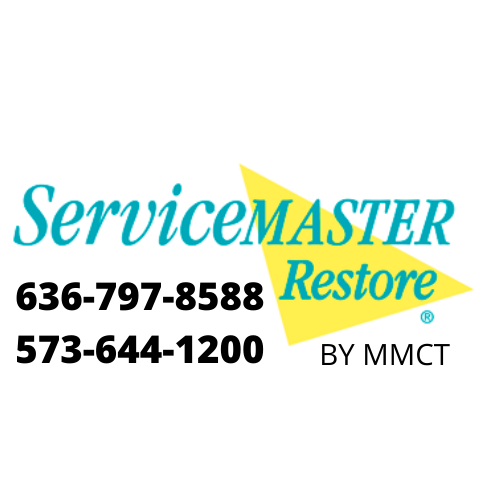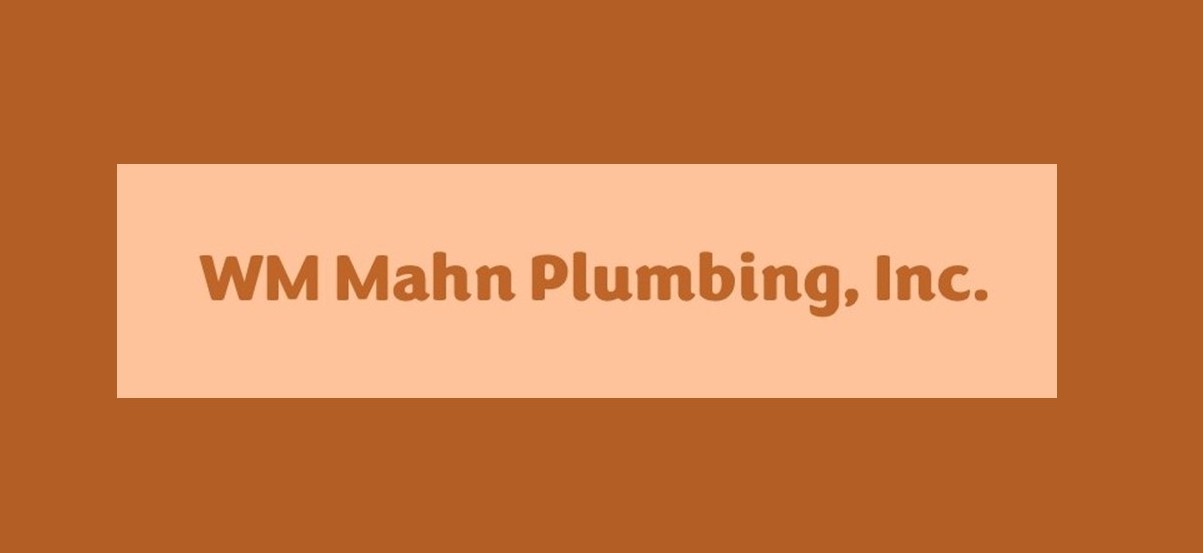 State of the County ~ Jefferson County Plans for 2023
Thank you to Dr. Clint Freeman, Dunklin R-5 School District Superintendent, and the Dunklin School District for hosting this year's event.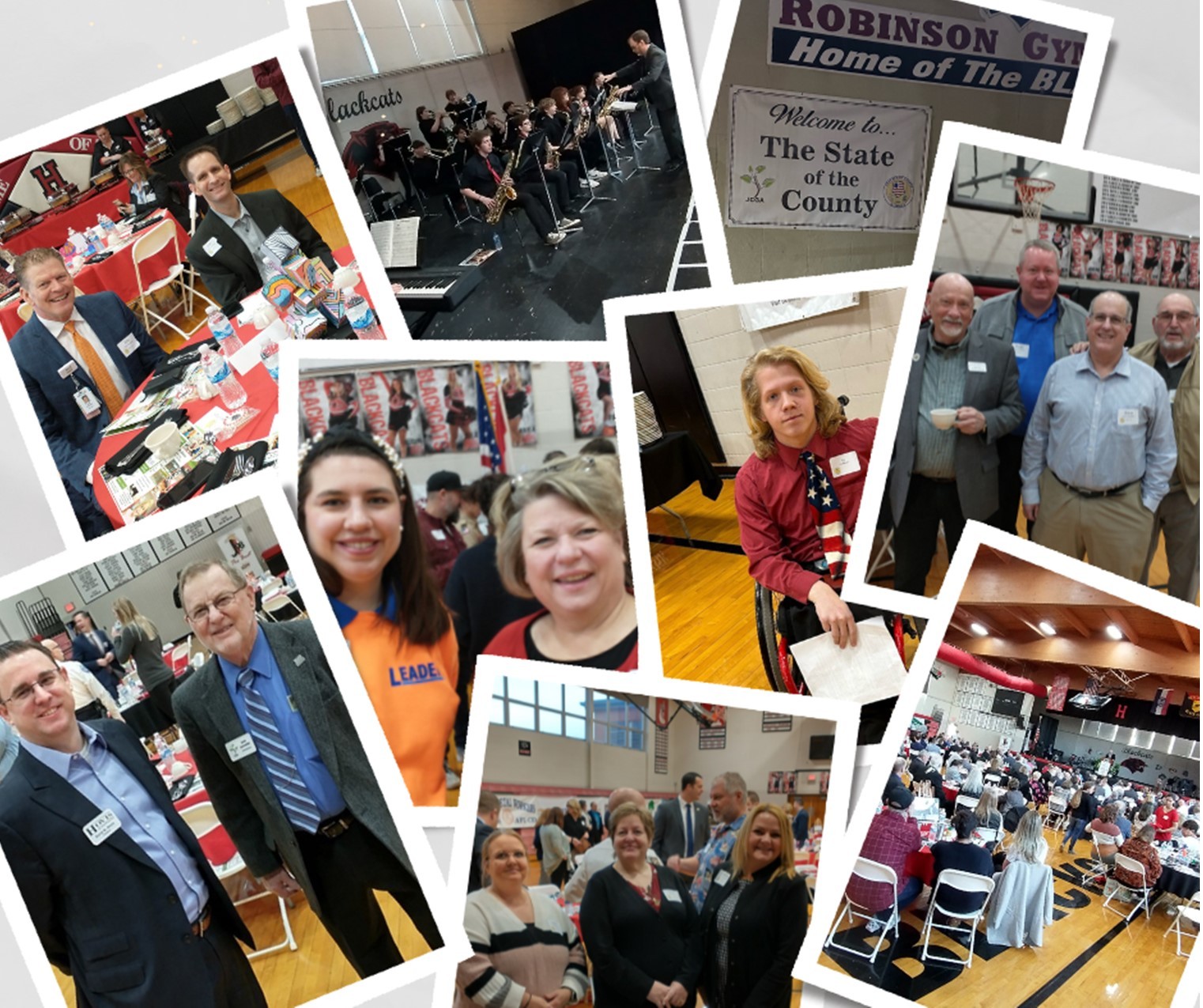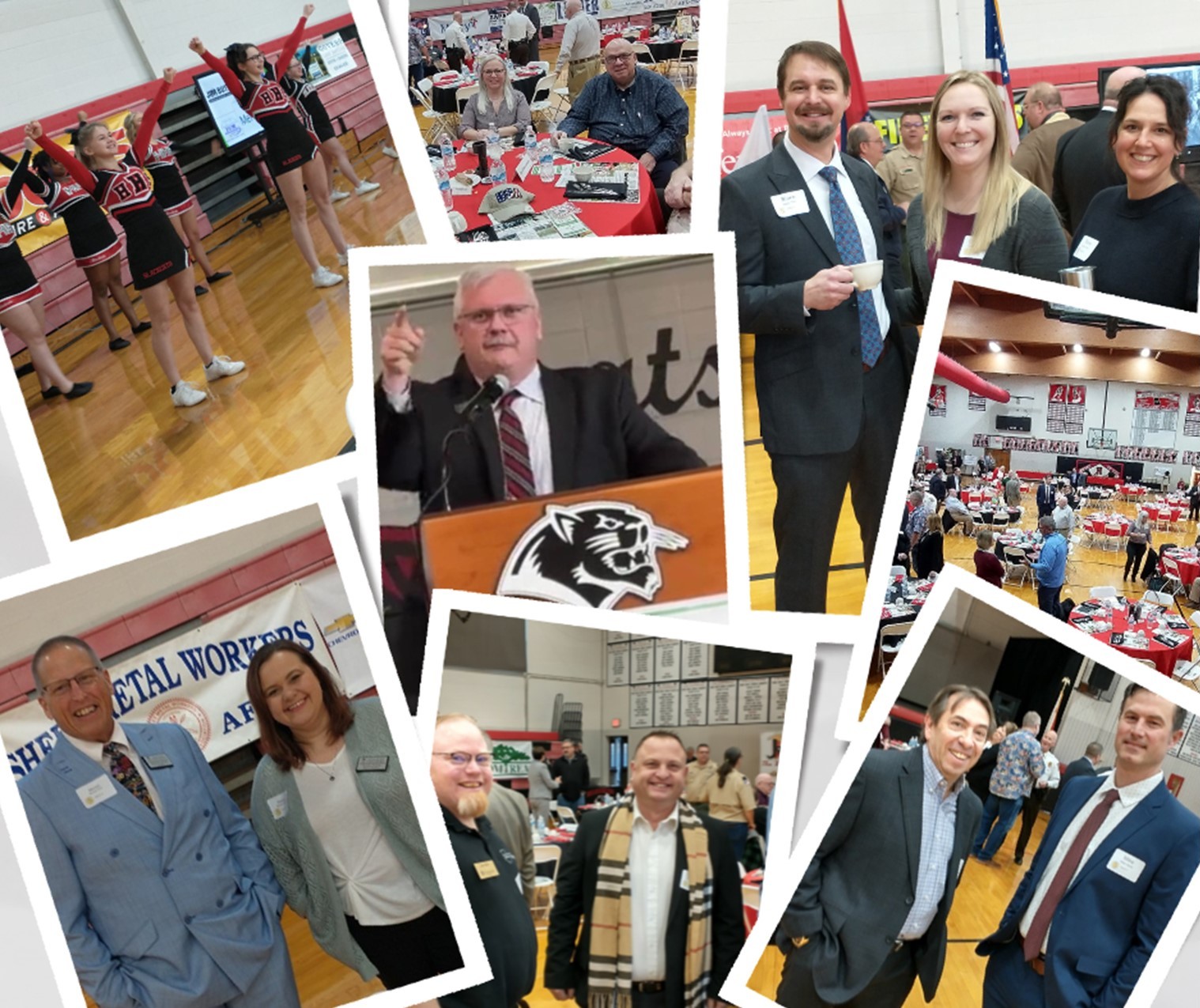 In case you missed it, here is an Encore Presentation of the 2023 State of the County Event.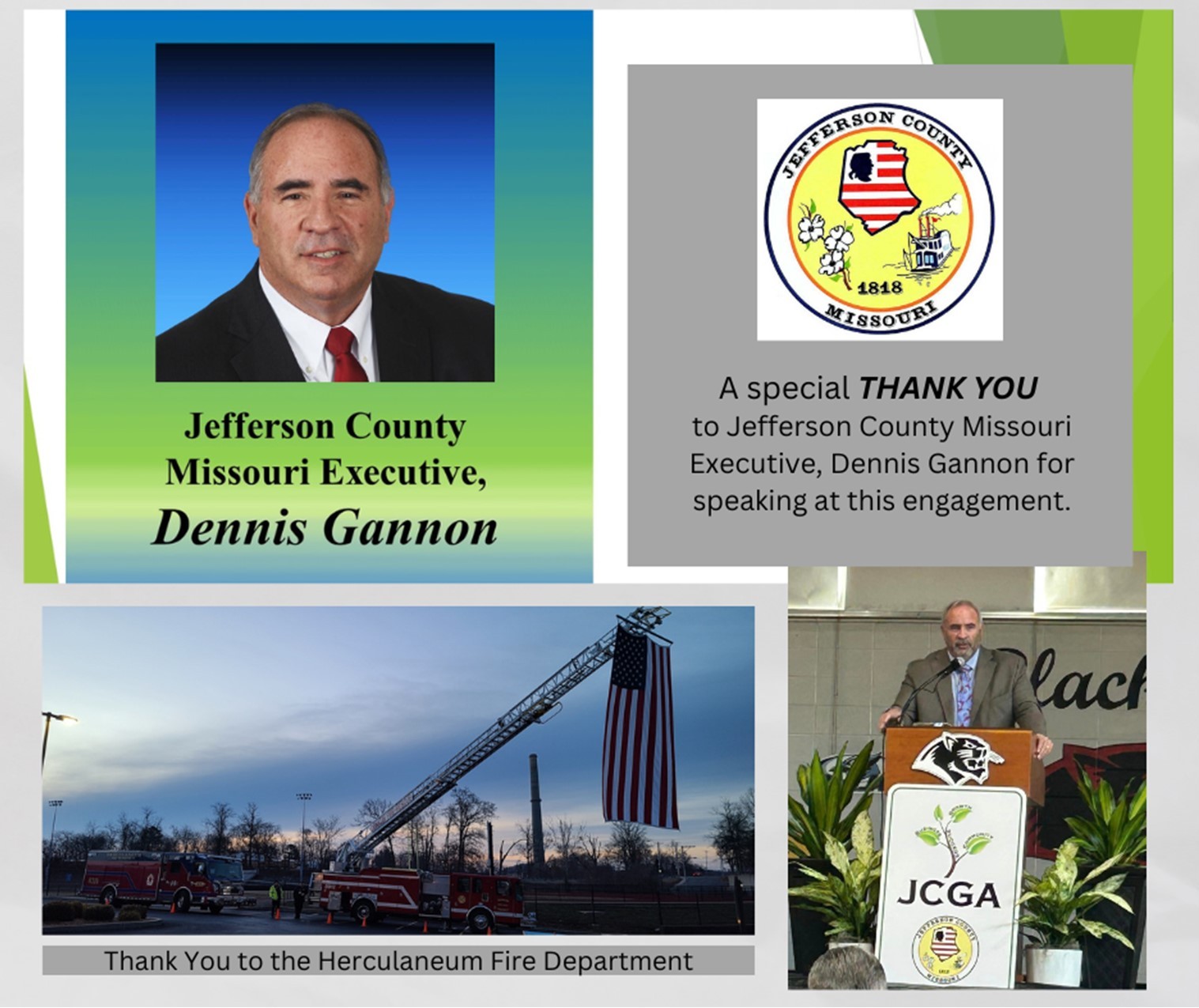 THANK YOU TO OUR SPONSORS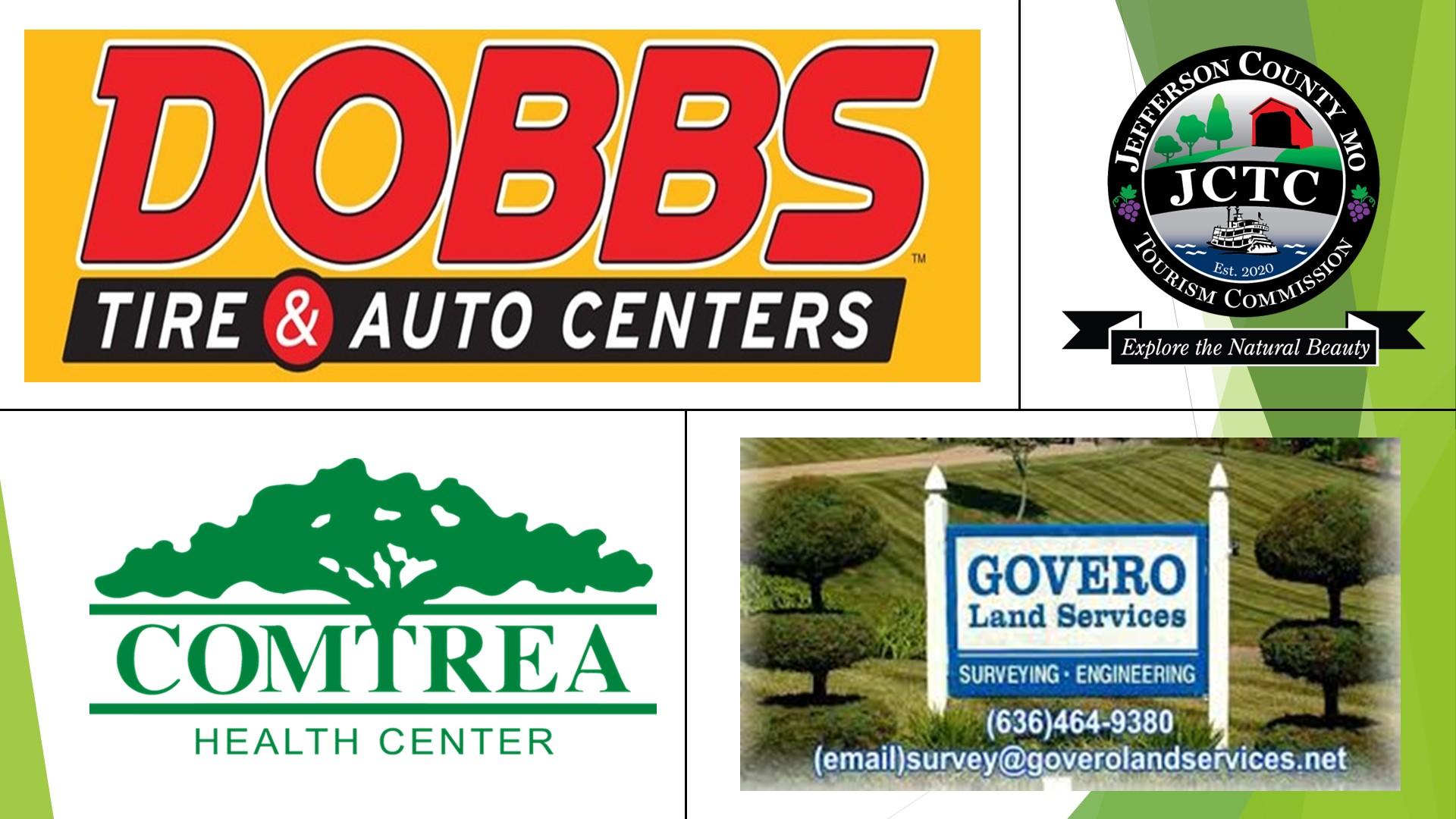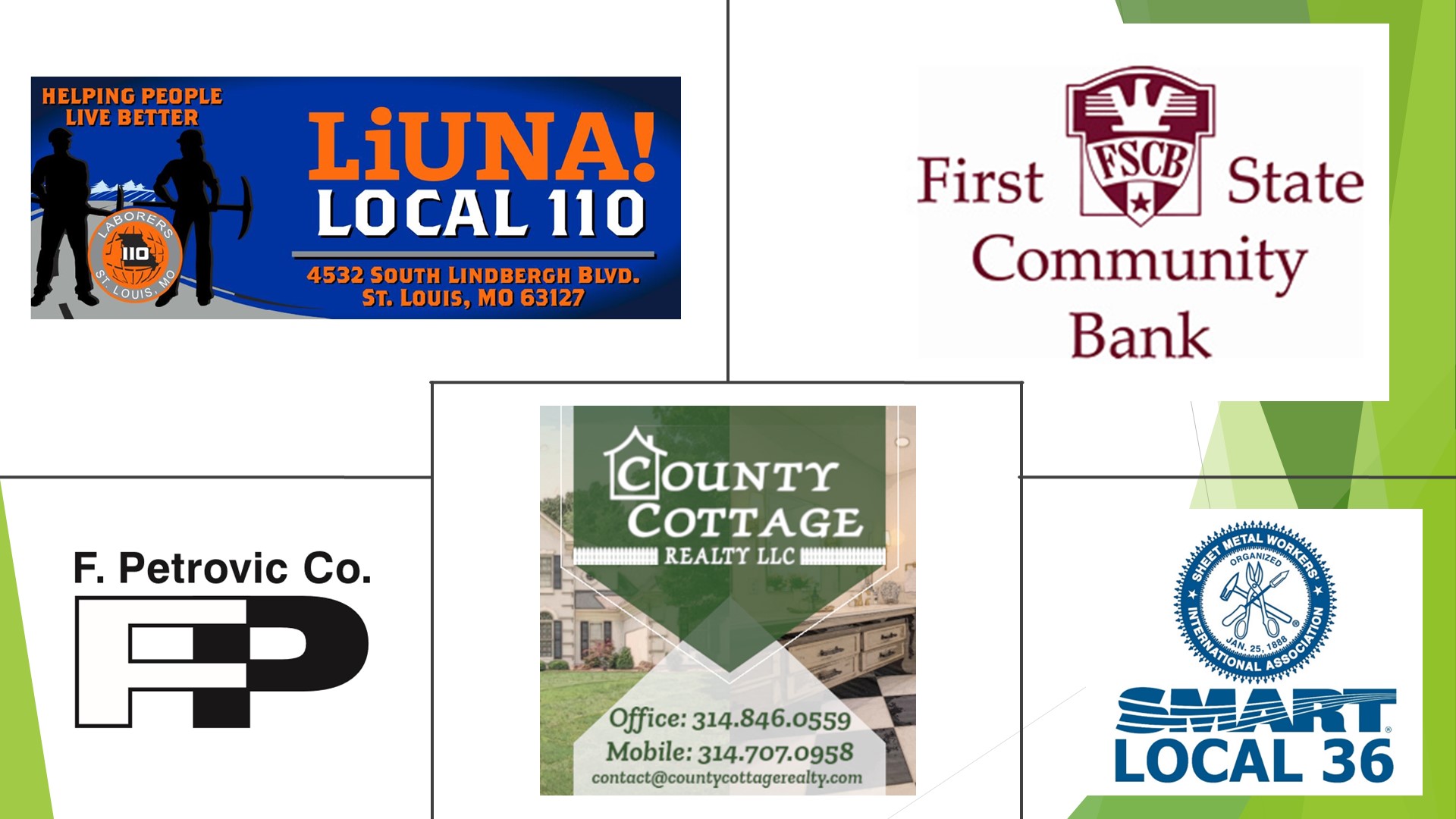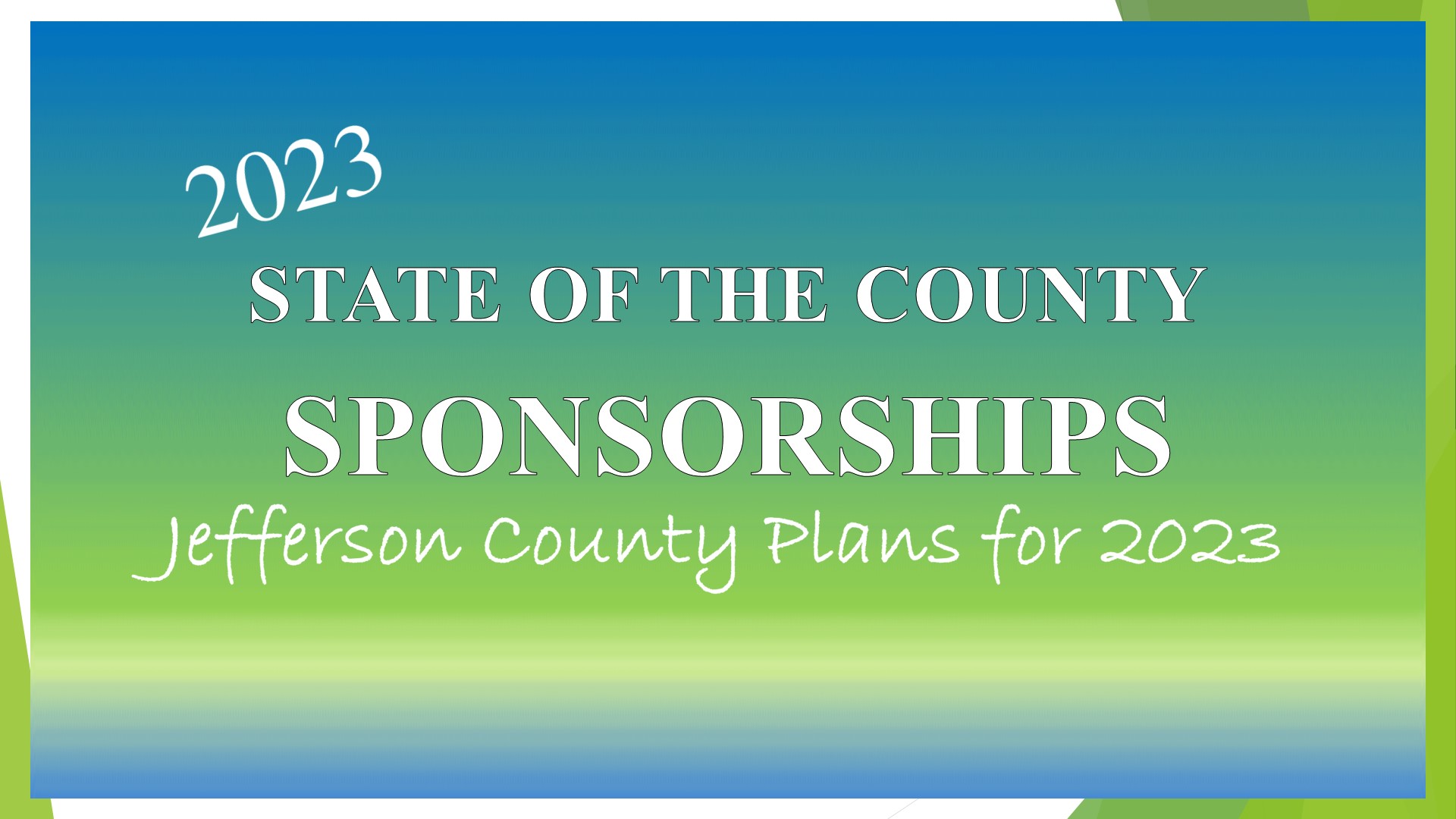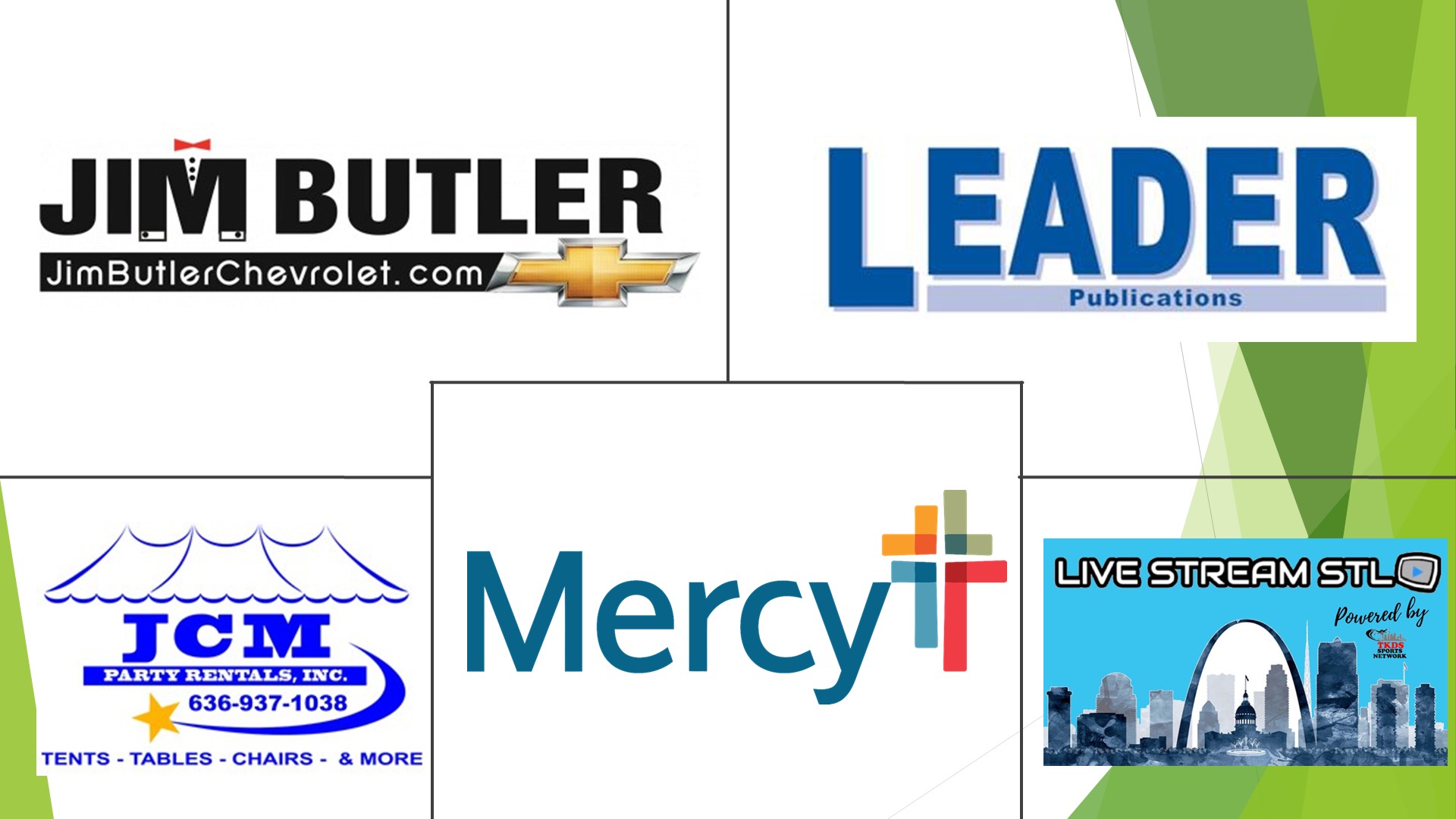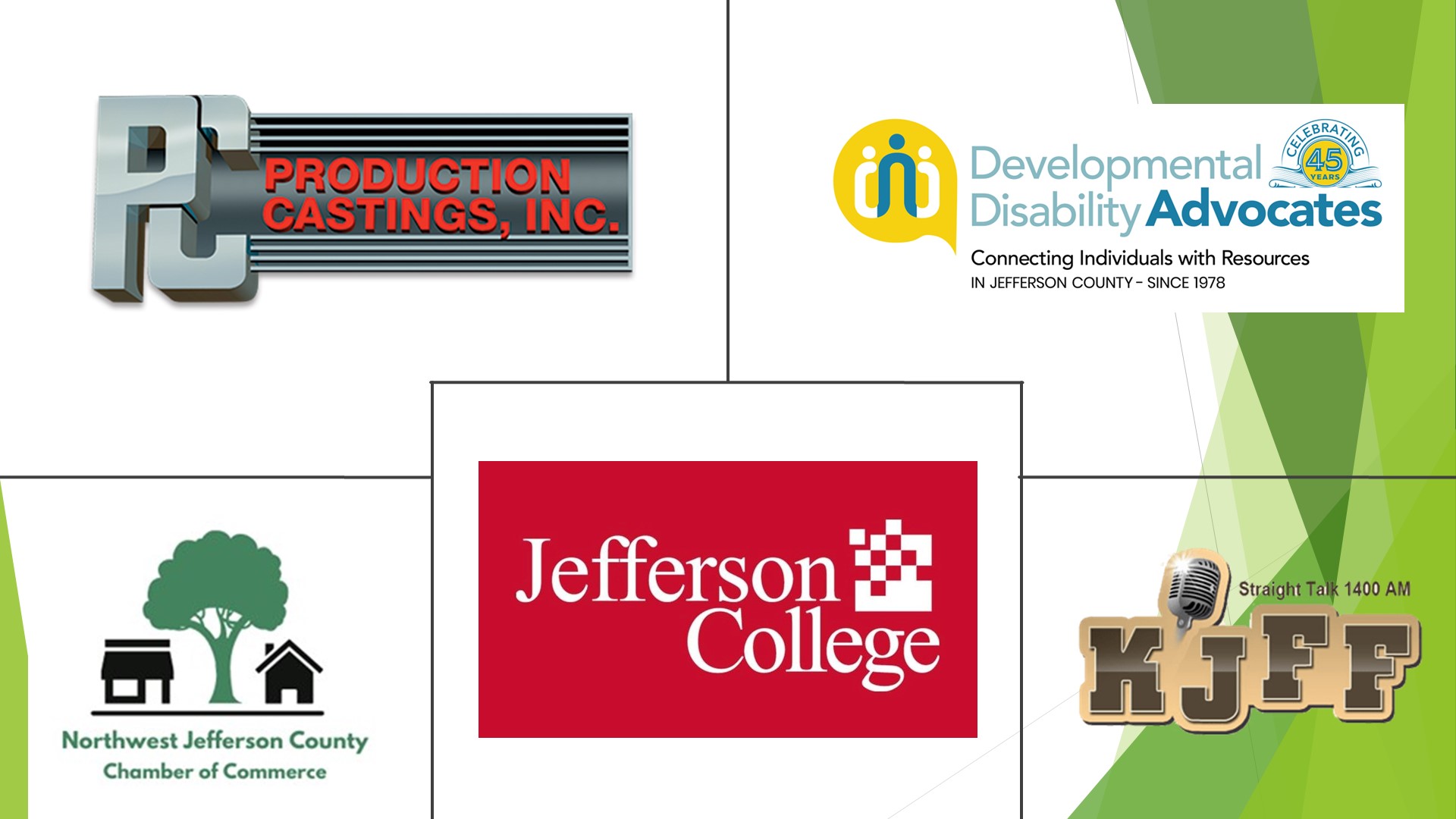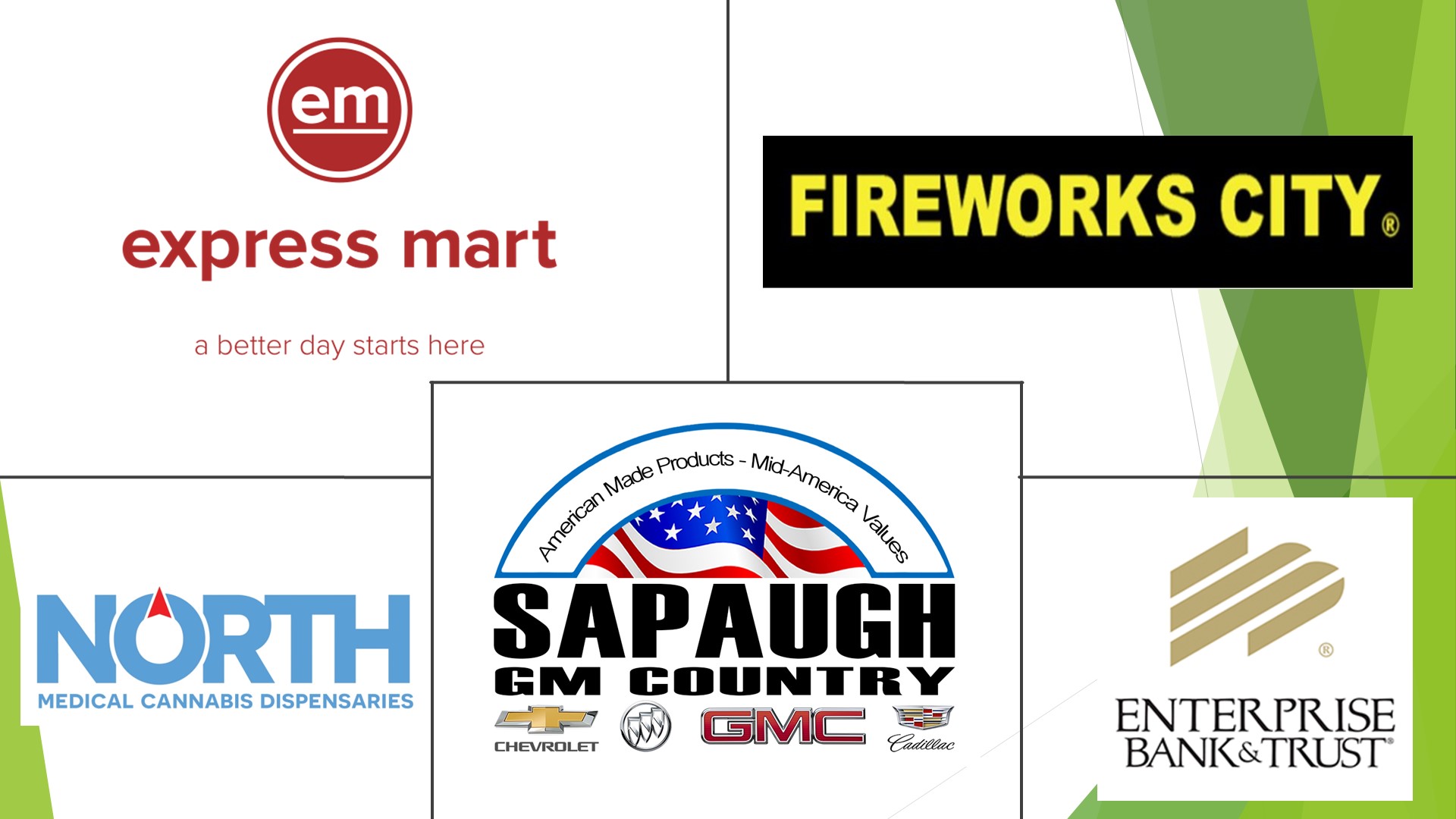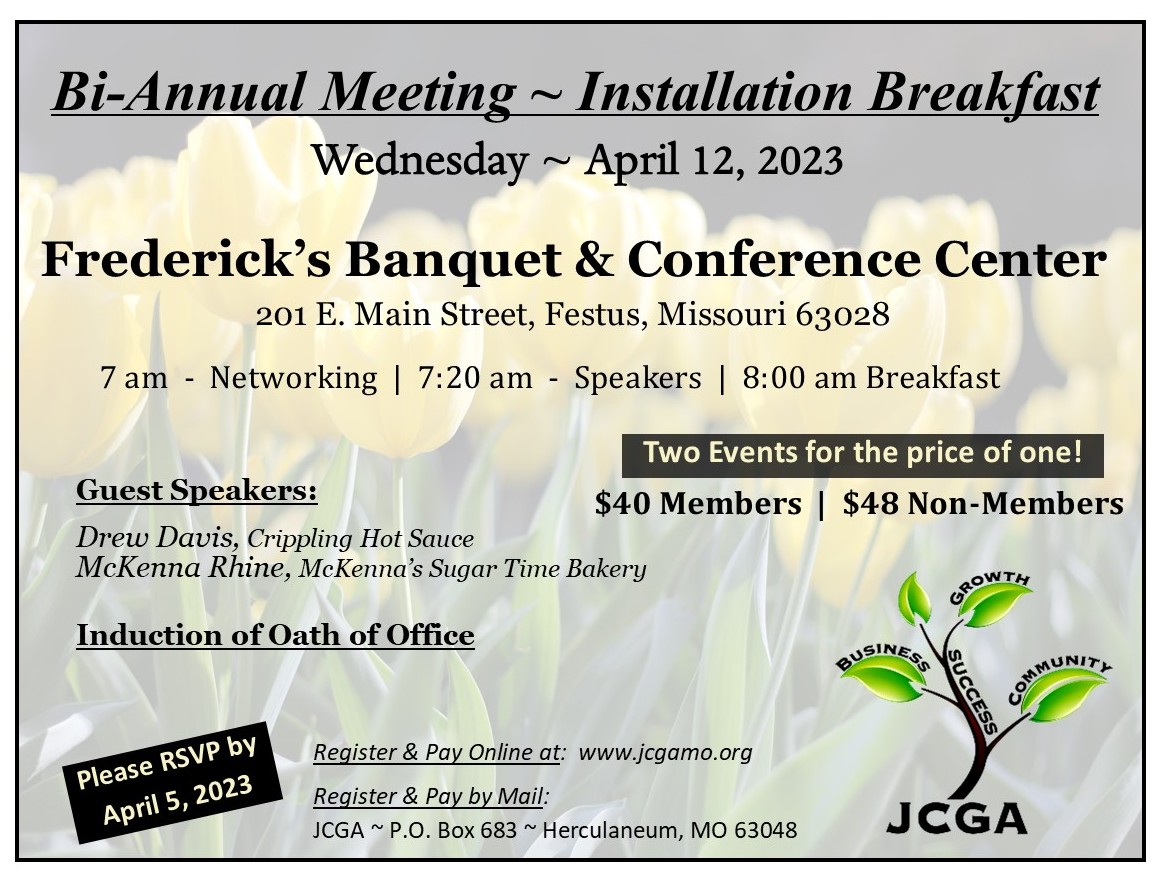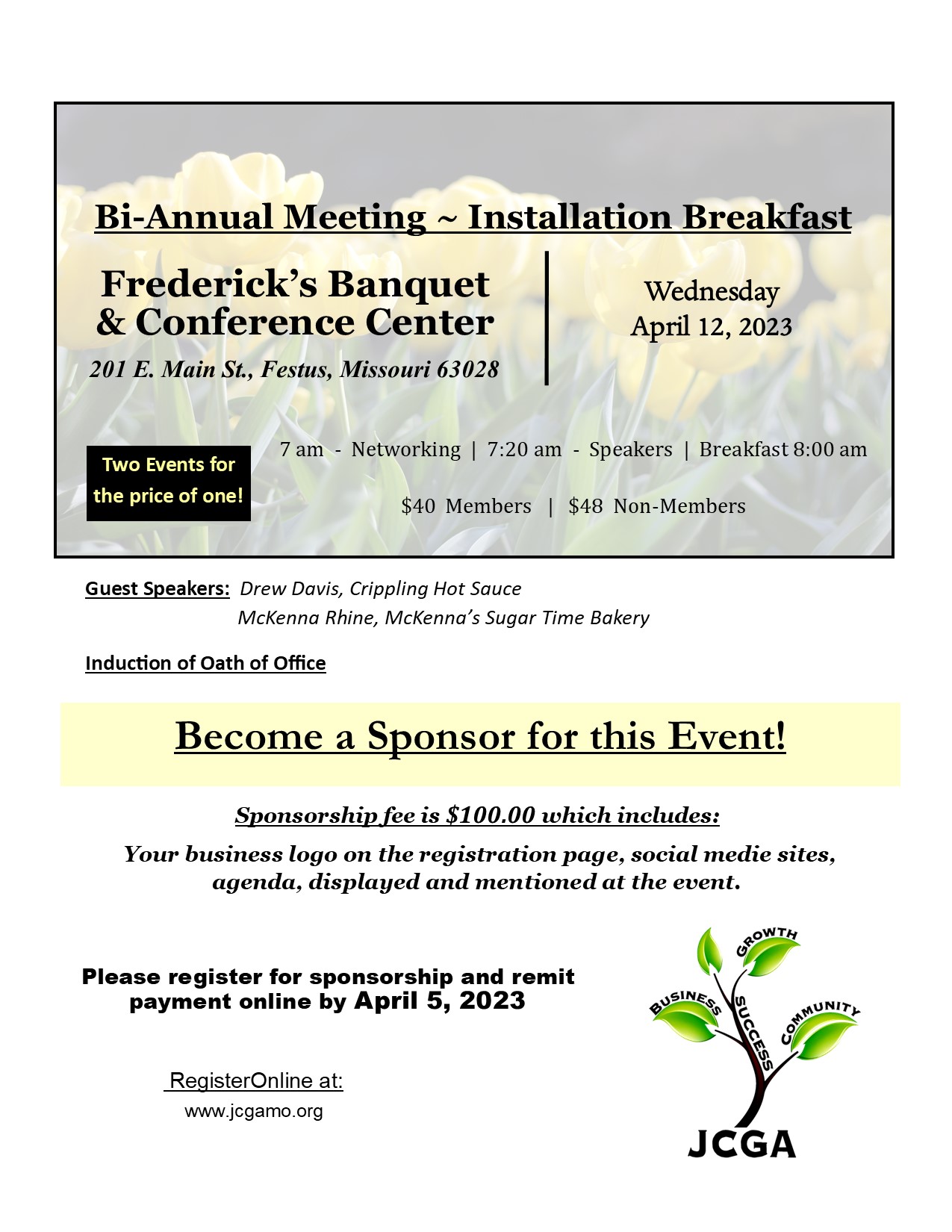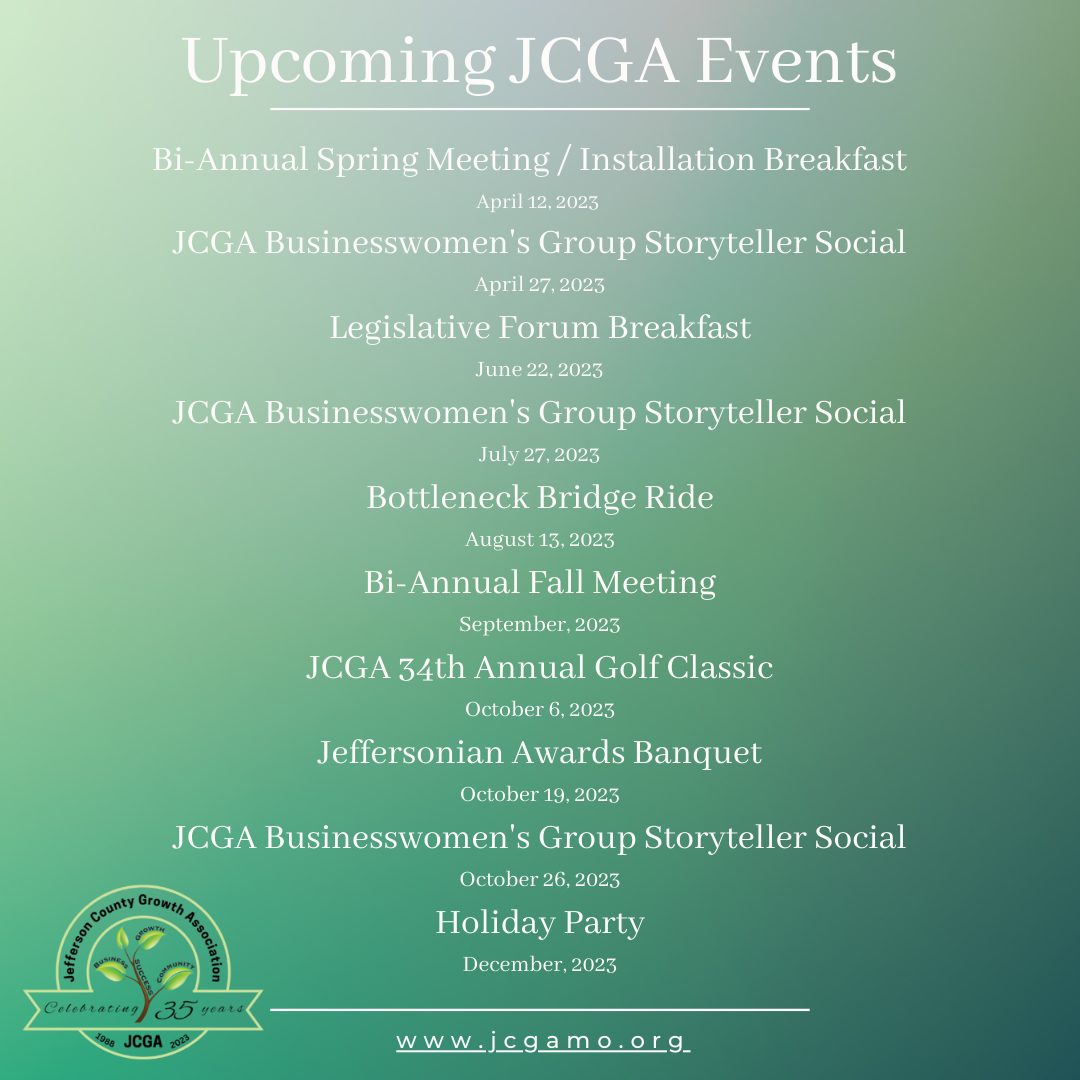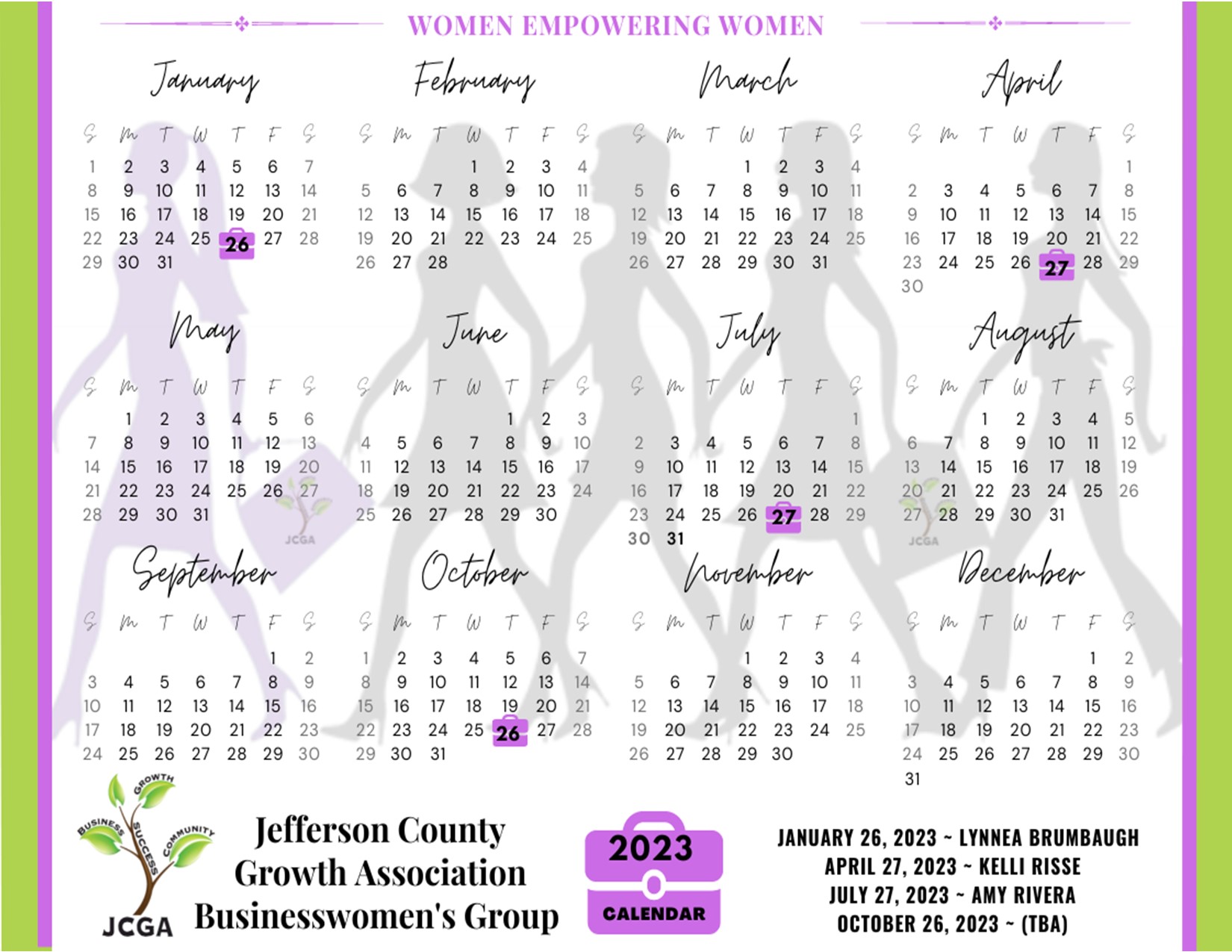 The Jefferson County Businesswomen's Group has been formed to help bring awareness to the Leading Ladies of Jefferson County. To allow a means of networking for future entrepeneurs, and sharing their stories of how they have succeeded to where they are today! We are not about solicitation, this is a place where you can come, sit and listen to these engaging life-changing stories. The Businesswomen's Group will host quarterly socials, all held at Villa Antonio Winery, free of charge.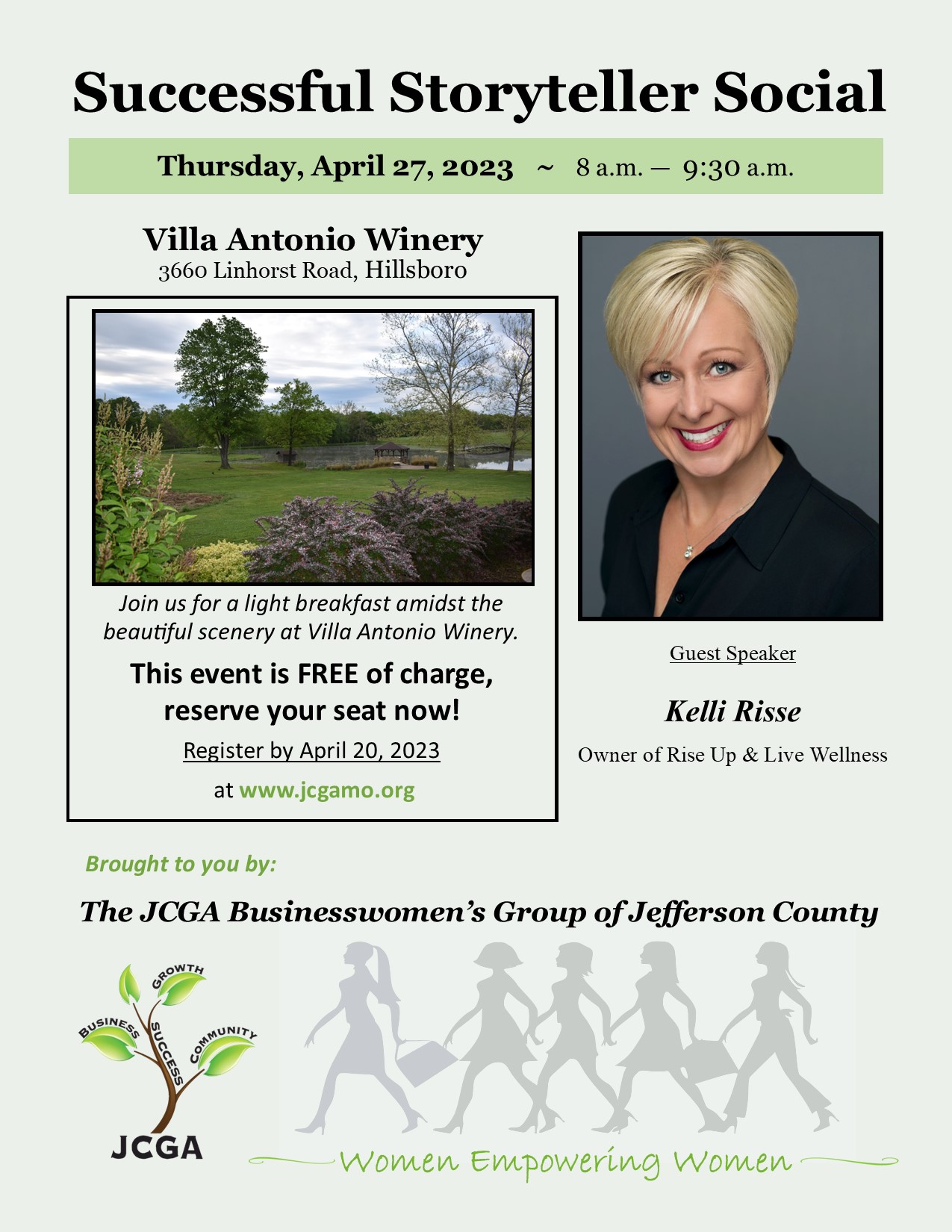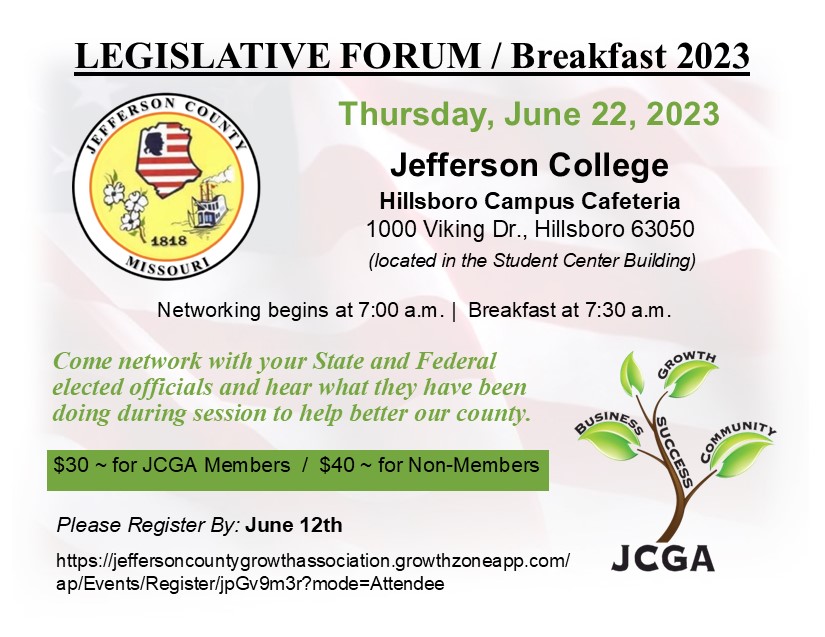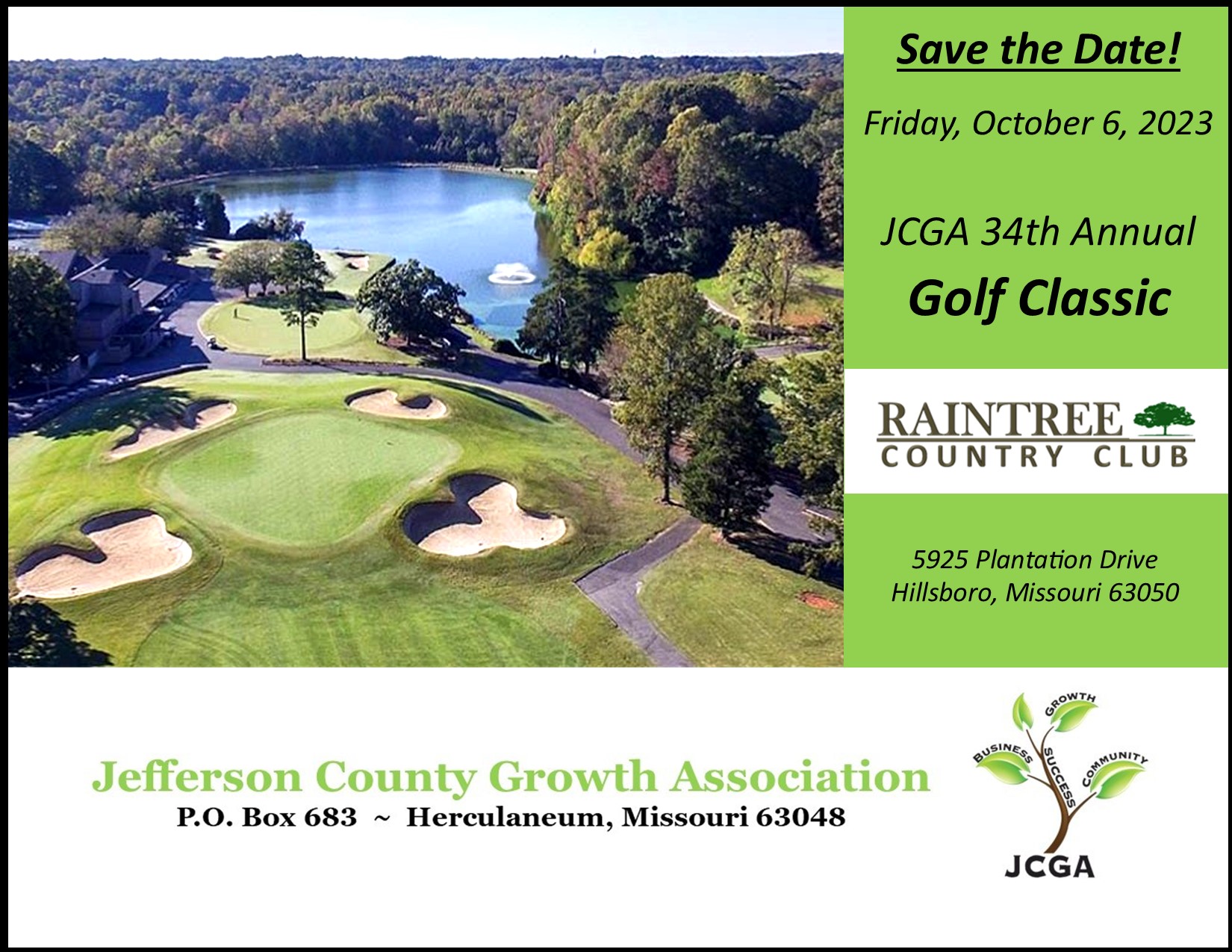 Meet the newest member of the Jefferson County Growth Association:
Edward Jones - Financial Advisor, Stephen Huelster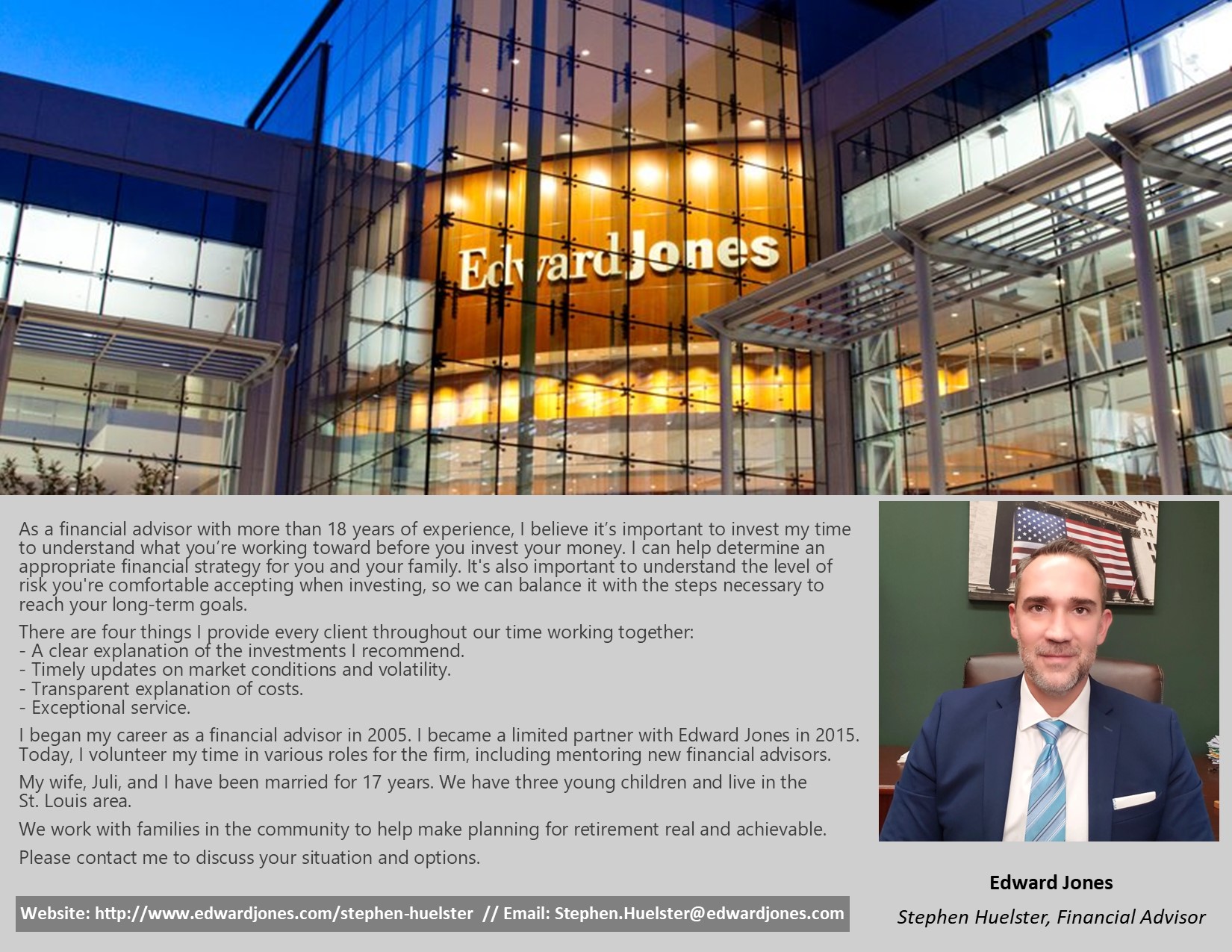 NEW FACILITY COMING SOON TO CRYSTAL CITY ~ JAMES HARDIE
The Jefferson County Growth Association would like to thank Todd Tracy, Executive Director of the (EDC)

Economic Development Corporation of Jefferson County

, and JCGA Board Member. Thank You, for all your hard work and countless hours of dedication to Project Redbird. Without your efforts and collaboration, we would not be celebrating the growth of James Hardie, the new Global Business that is calling Crystal City its new home in Jefferson County, Missouri.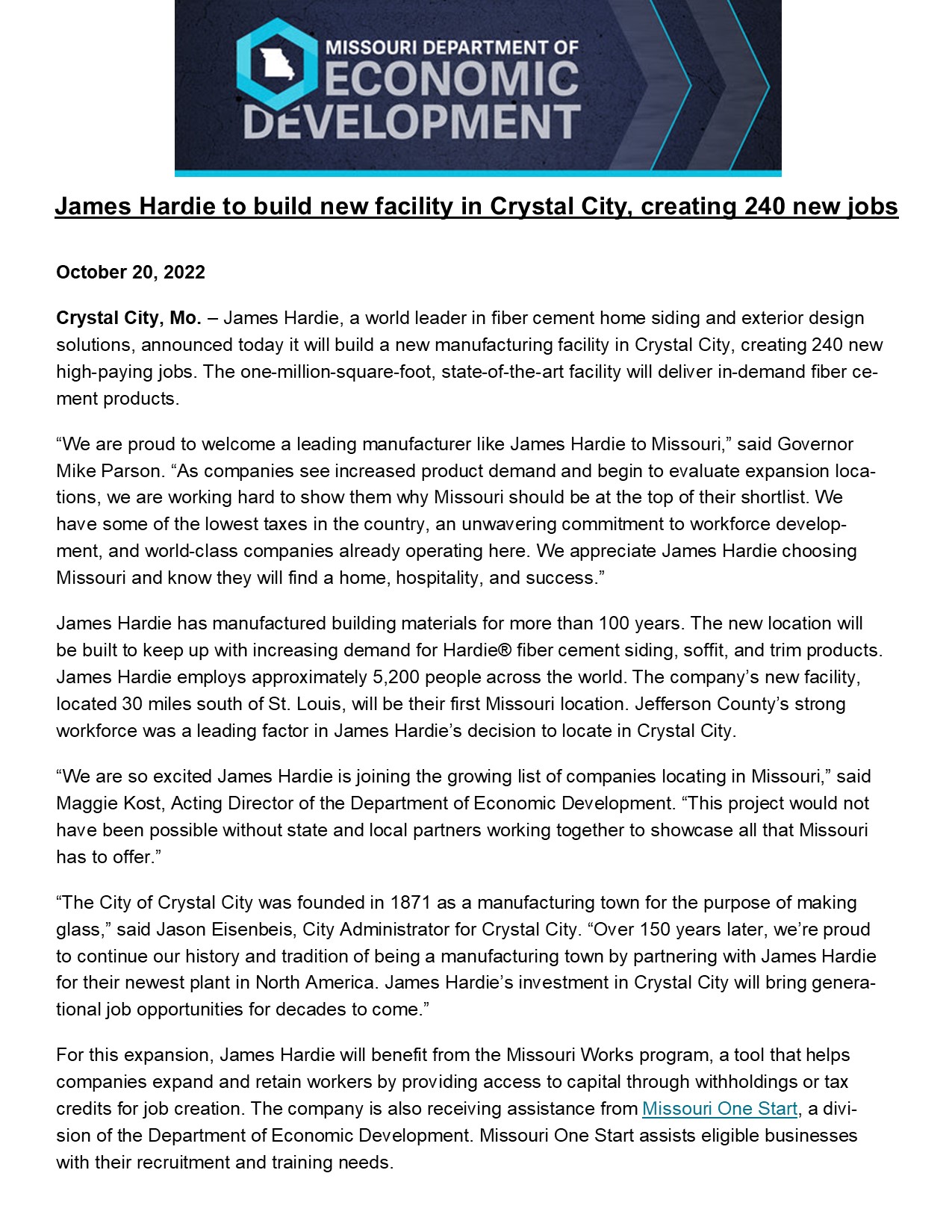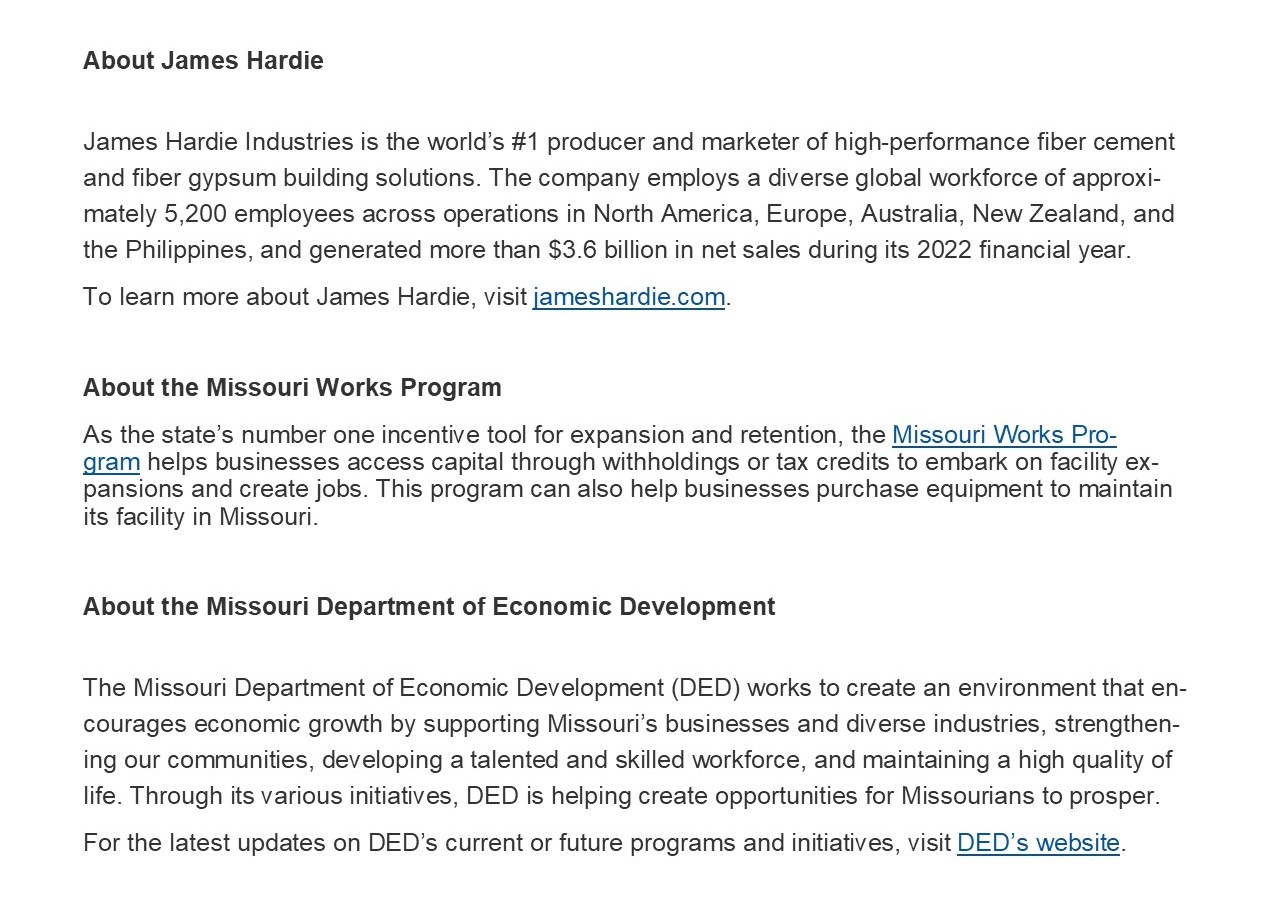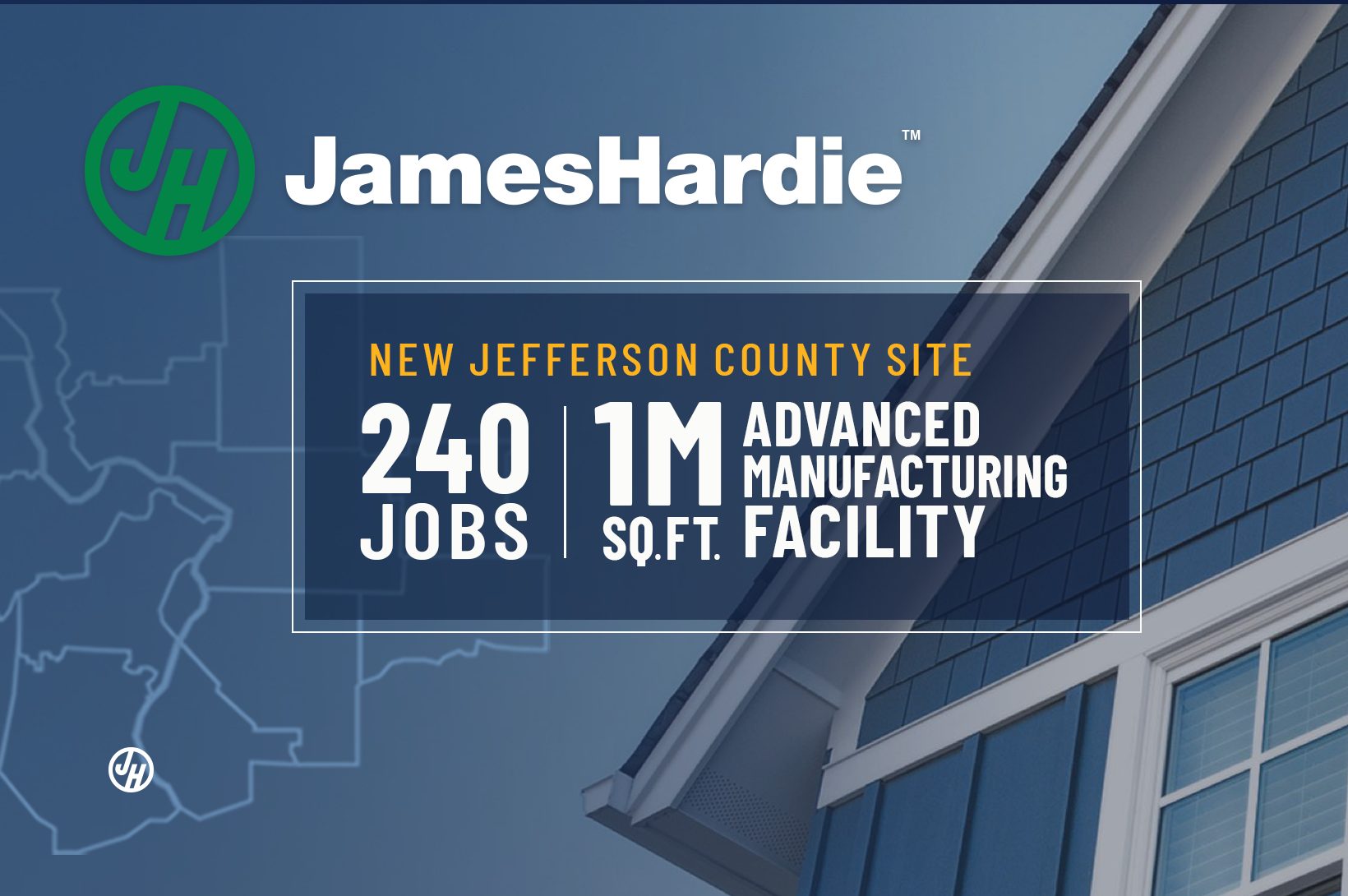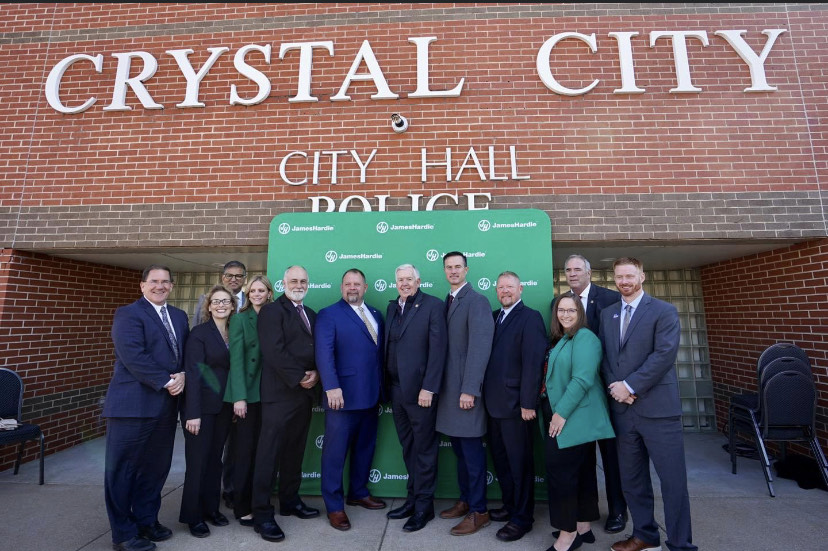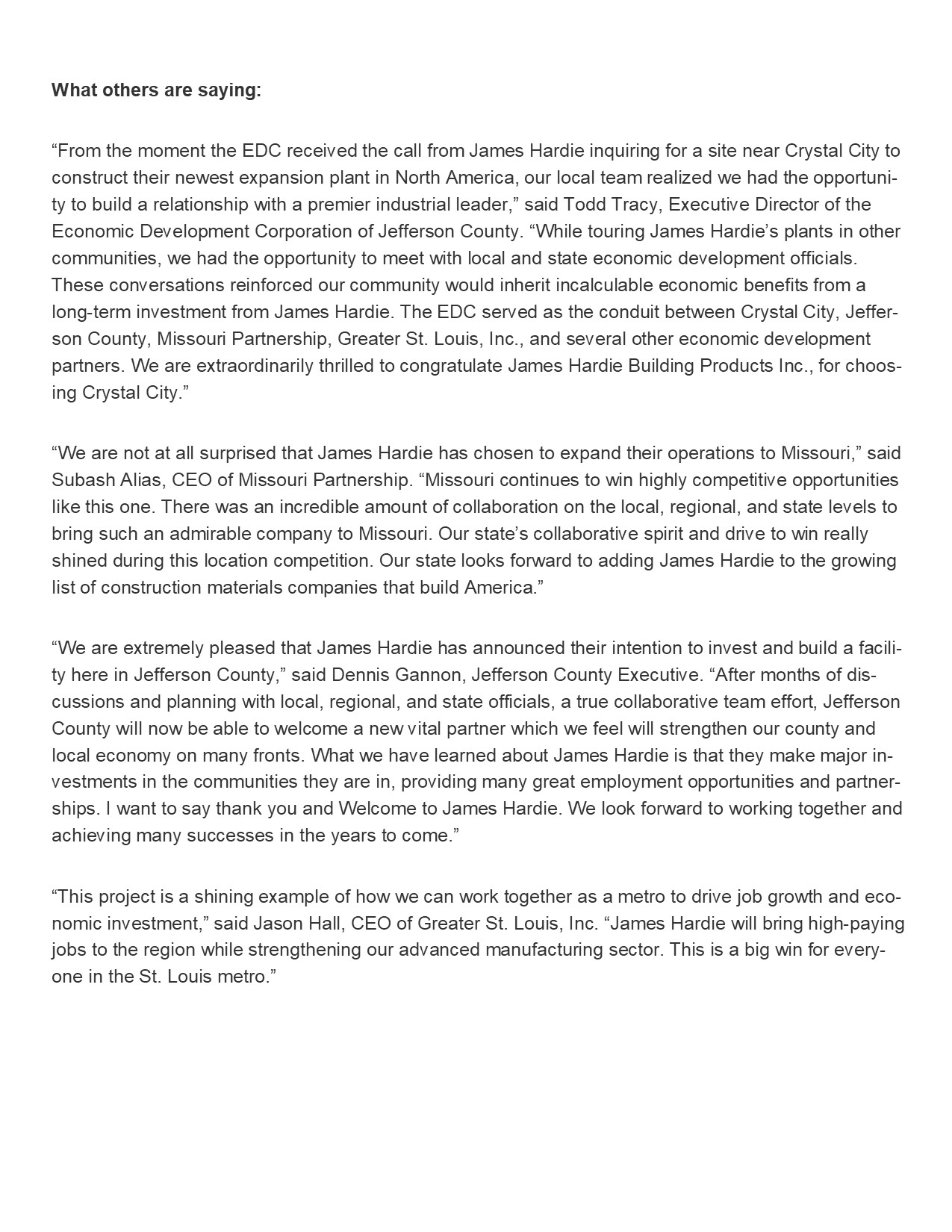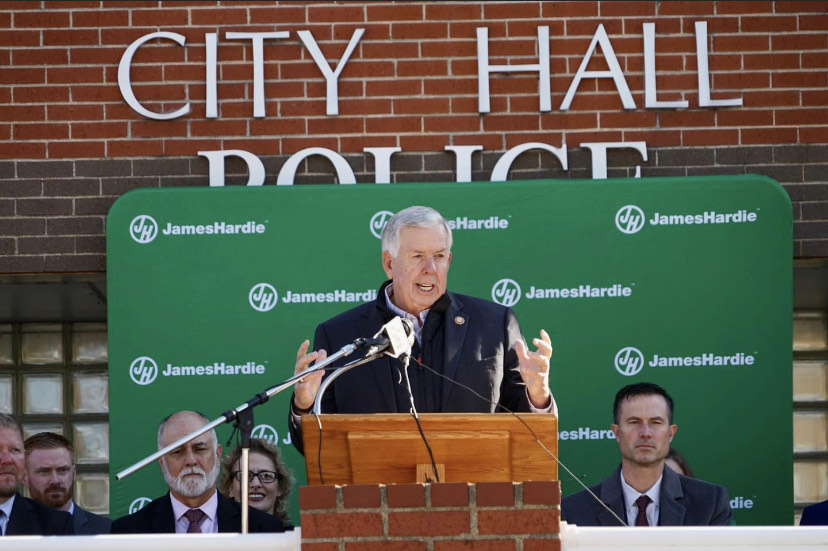 Missouri Governor, Mike Parson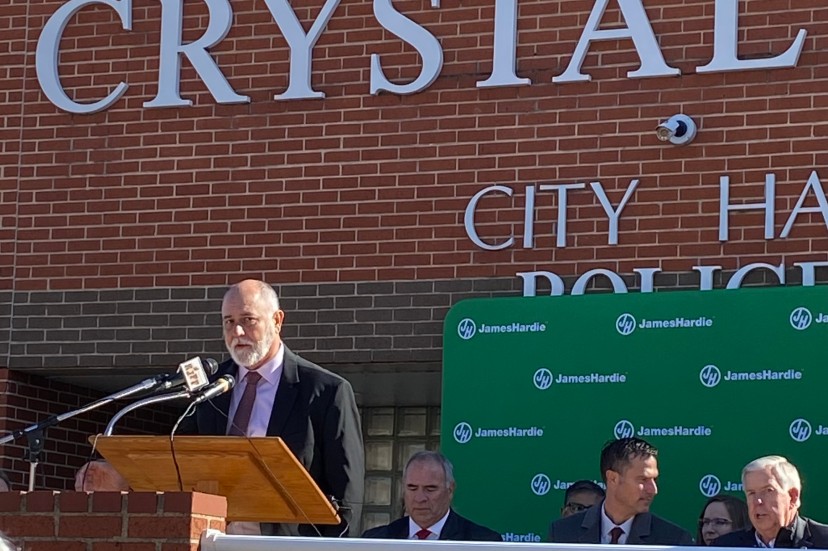 Todd Tracy, (EDC) Economic Development Corporation, Executive Director and JCGA Board Member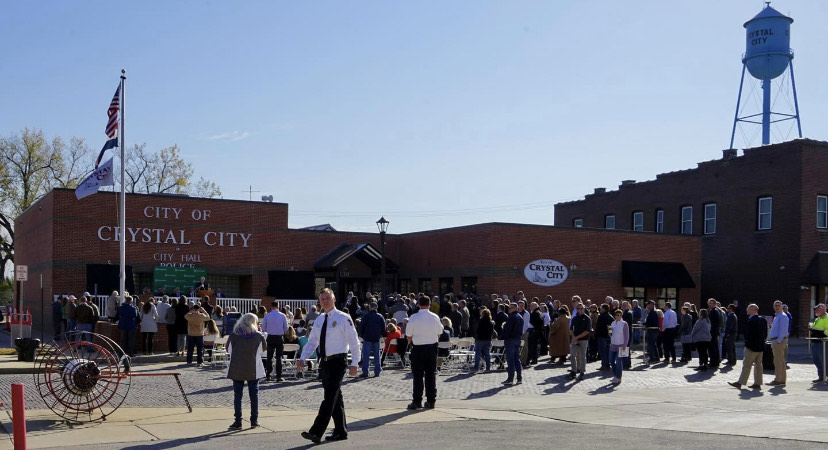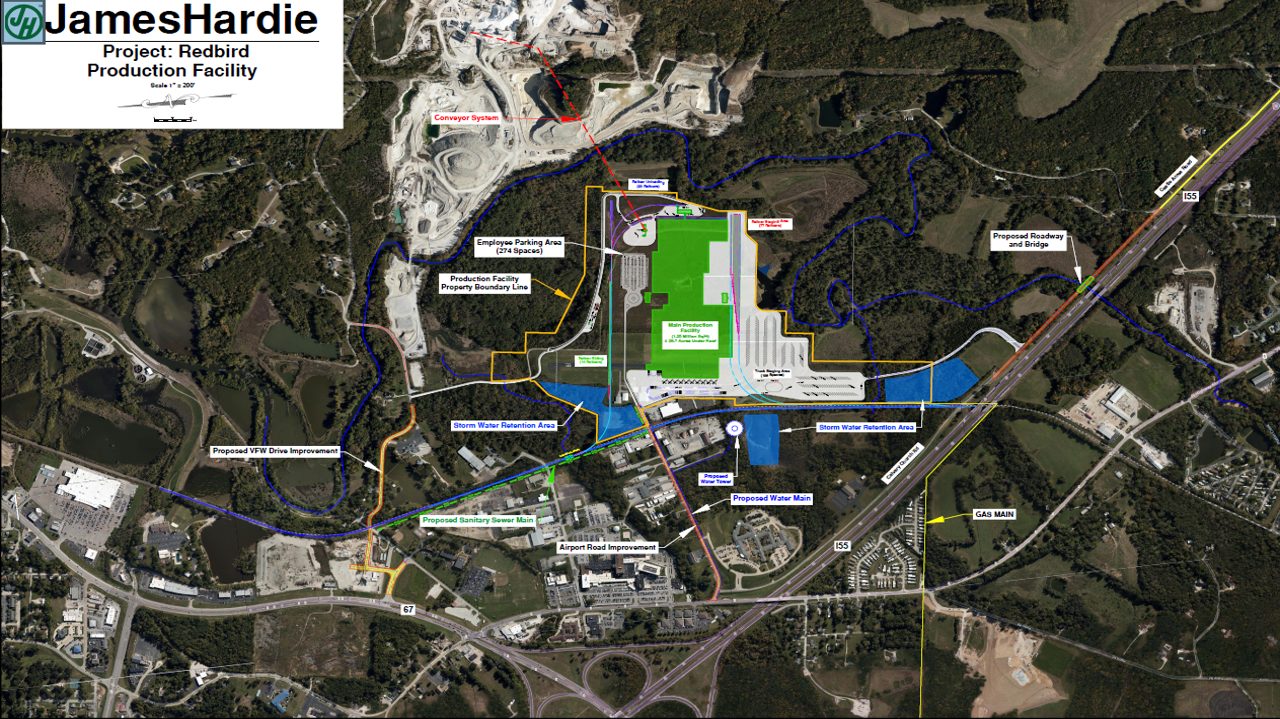 BECOME A MEMBER OF THE JCGA TODAY!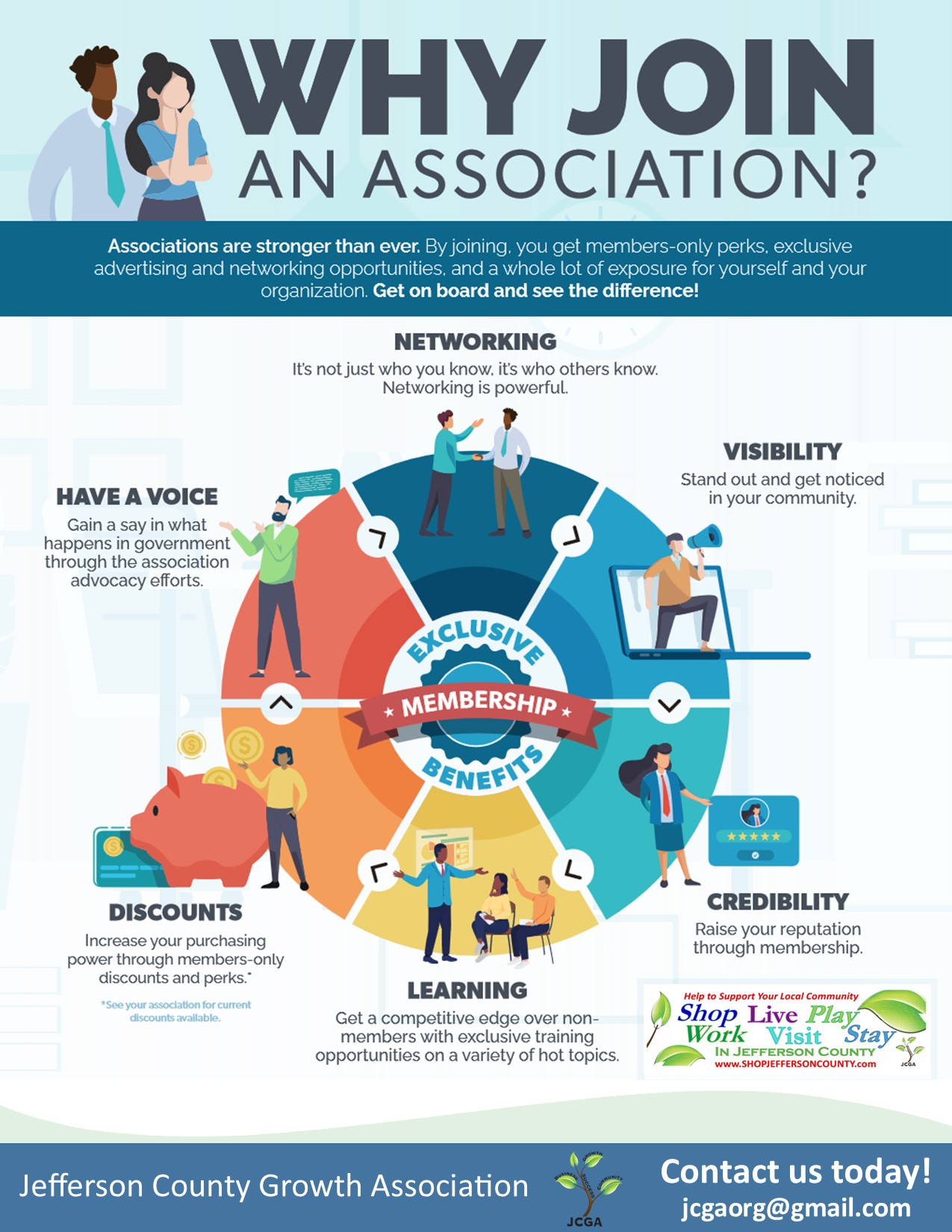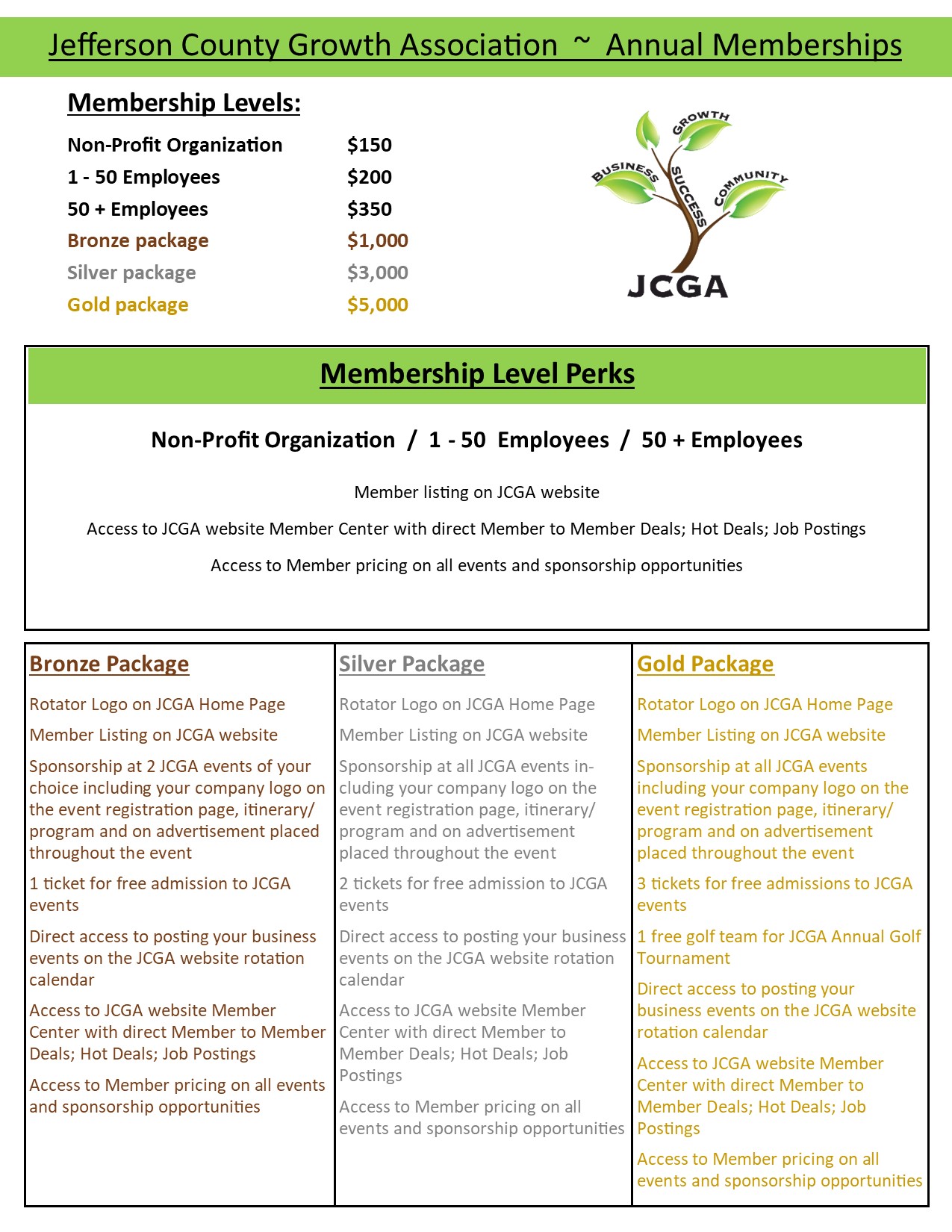 Mercy Hospital Jefferson receives Distinguished Business Award from Missouri Community College Association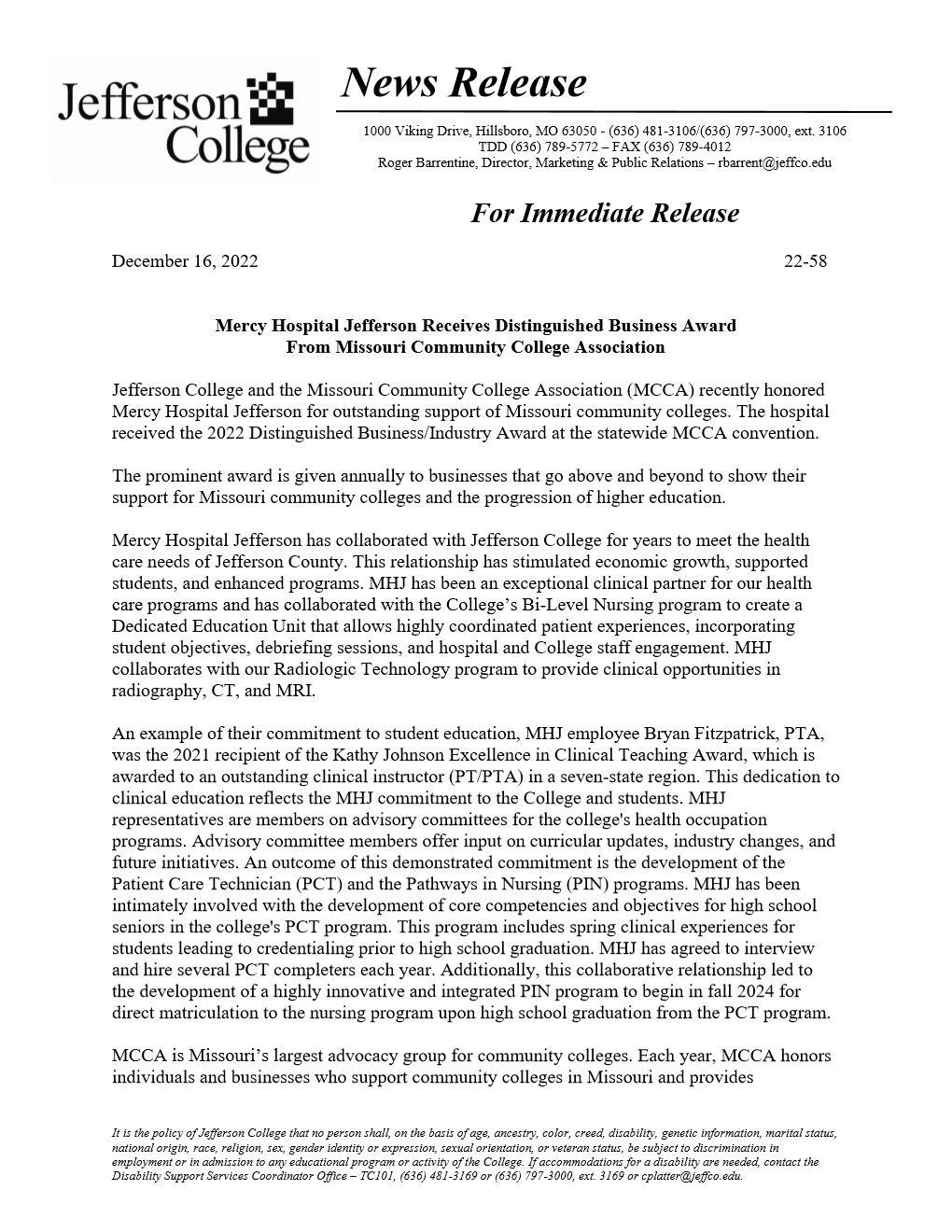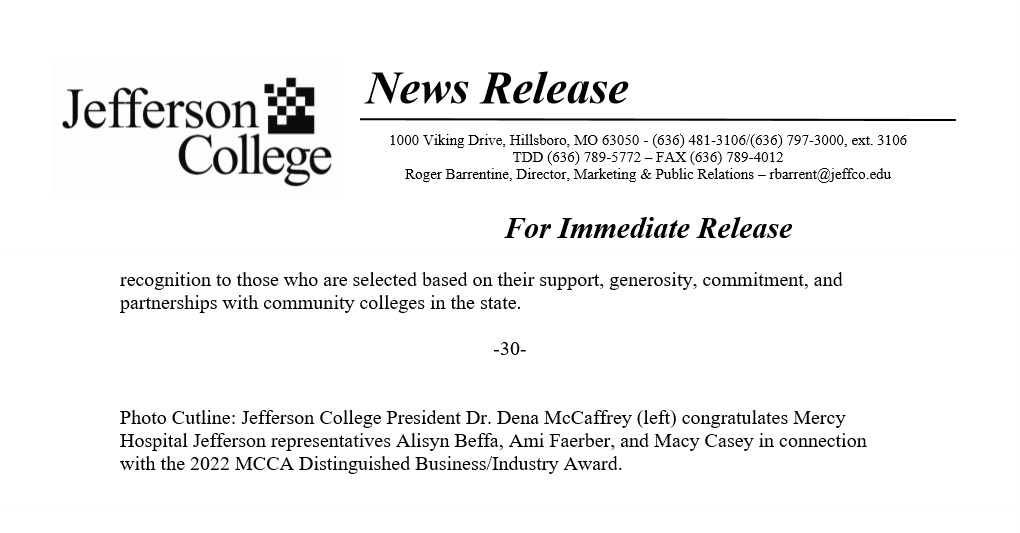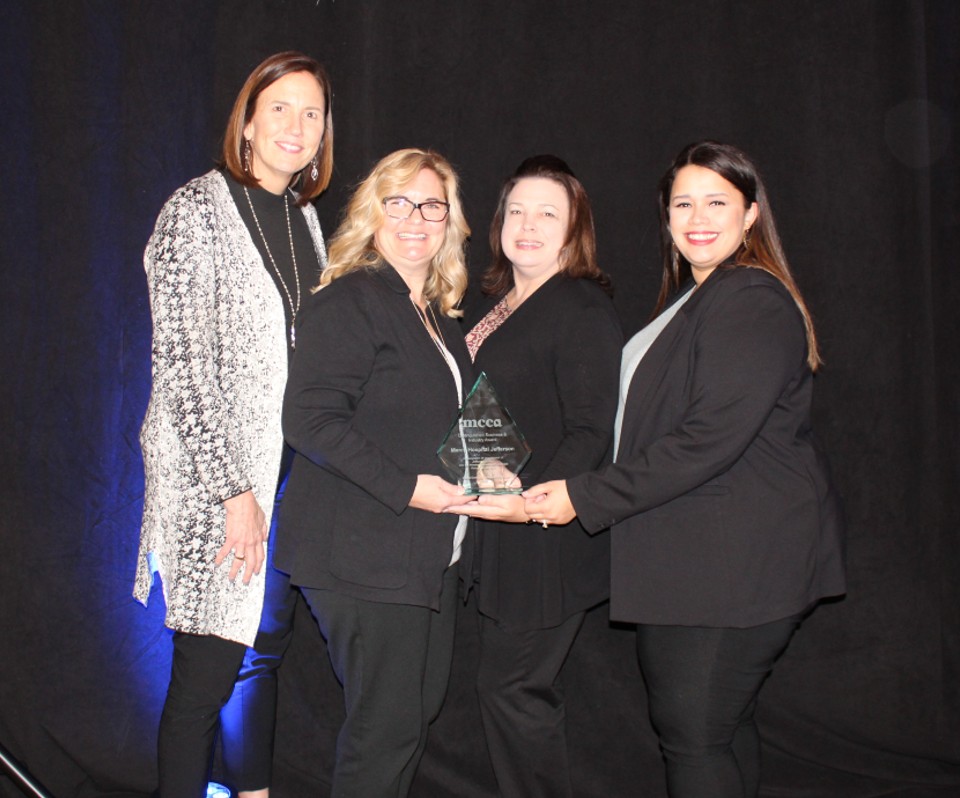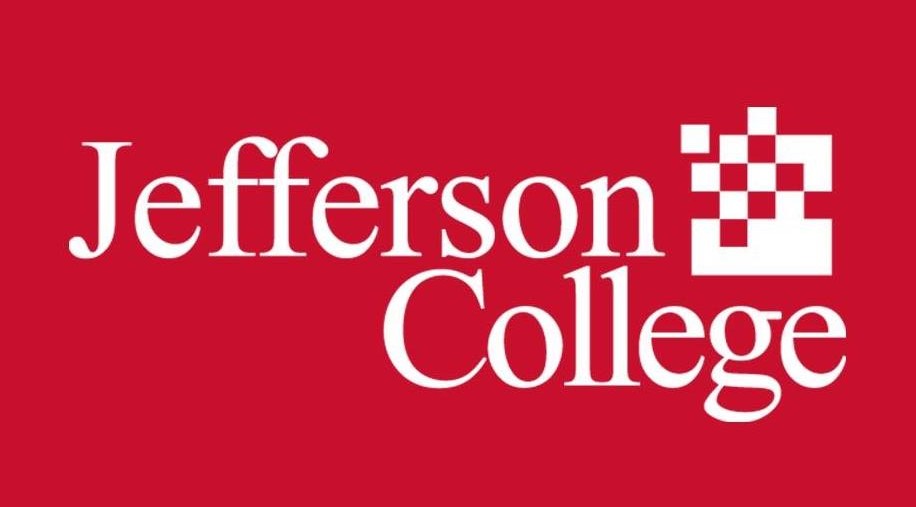 JEFFERSON COLLEGE NAMED AMONG BEST COMMUNITY COLLEGES IN MISSOURI!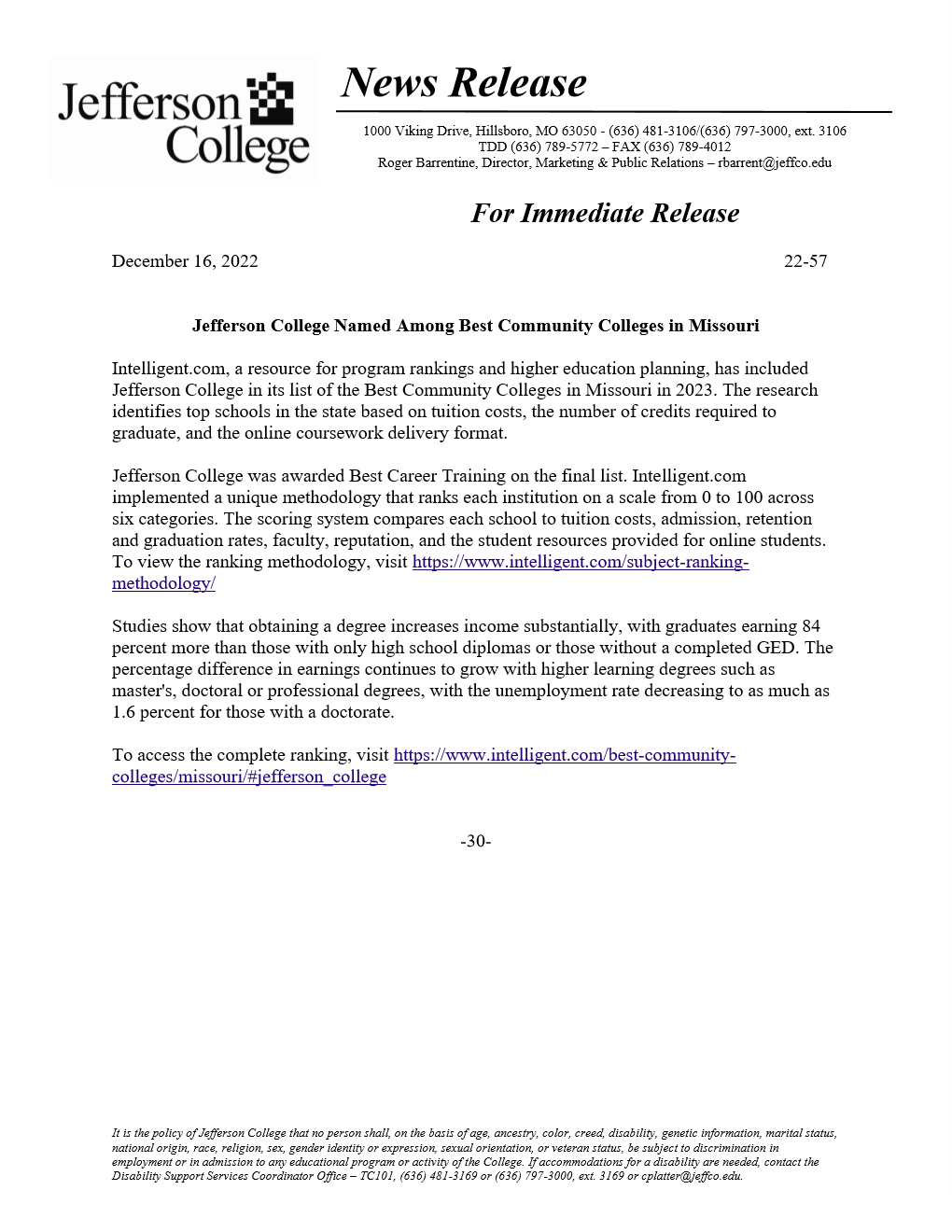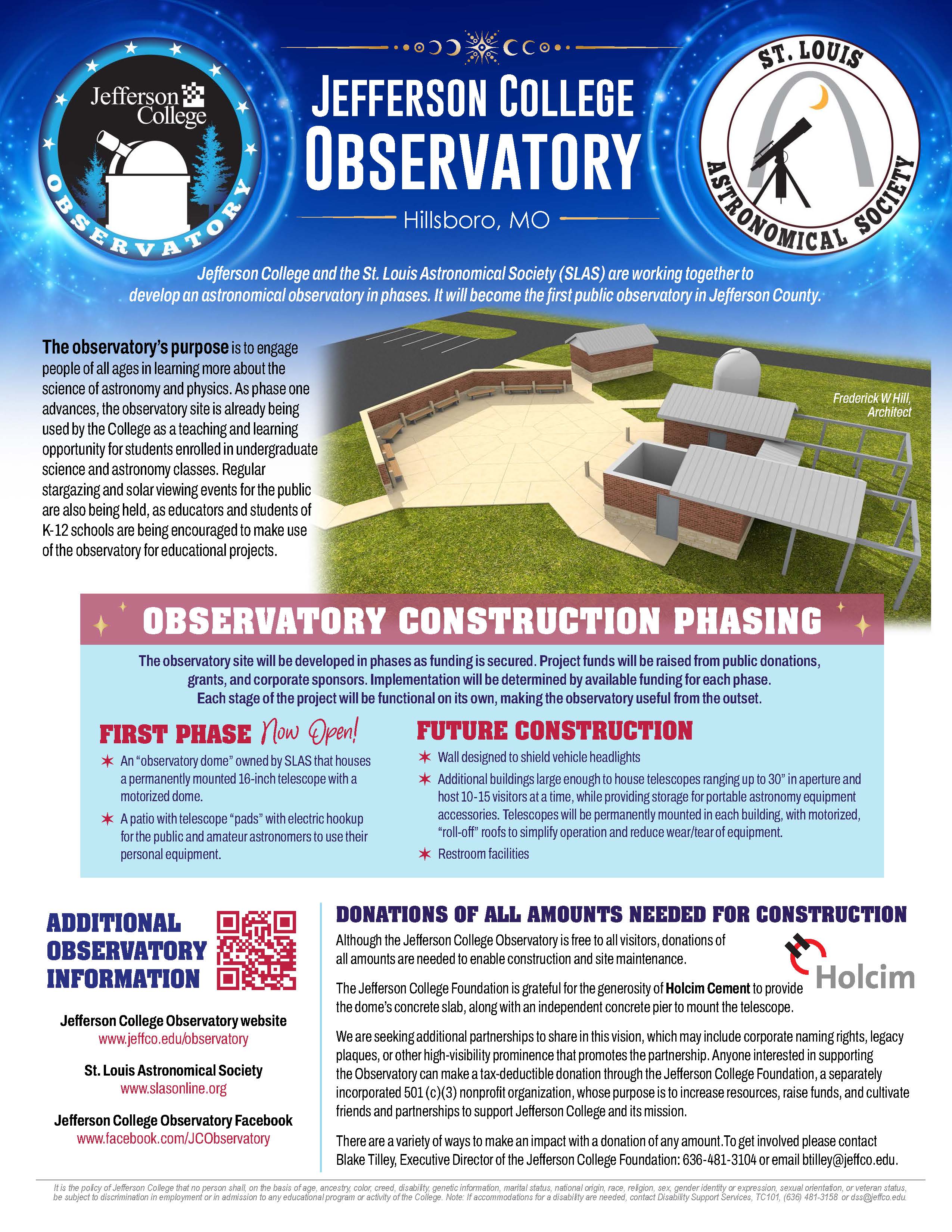 Providing NO-COST Consulting and Resource Services to Entrepreneurs and Small Business Owners

IT Services

Systems setup and diagnostics
Website development, building, and maintenance

Legal Services

Contracts
Business formation
Commercial transactions

Funding     

Loans
Grants: research, writing, application
Disclaimer: The SBRC is not a funding source. Grant funds received enables the SBRC to provide the no-cost consulting and pay for clients to receive services from our partners and SPOKES.
Accounting Services

Payroll processing
Bookkeeping
Taxes

Marketing & Advertising Services

Social media
Logo design
Brand development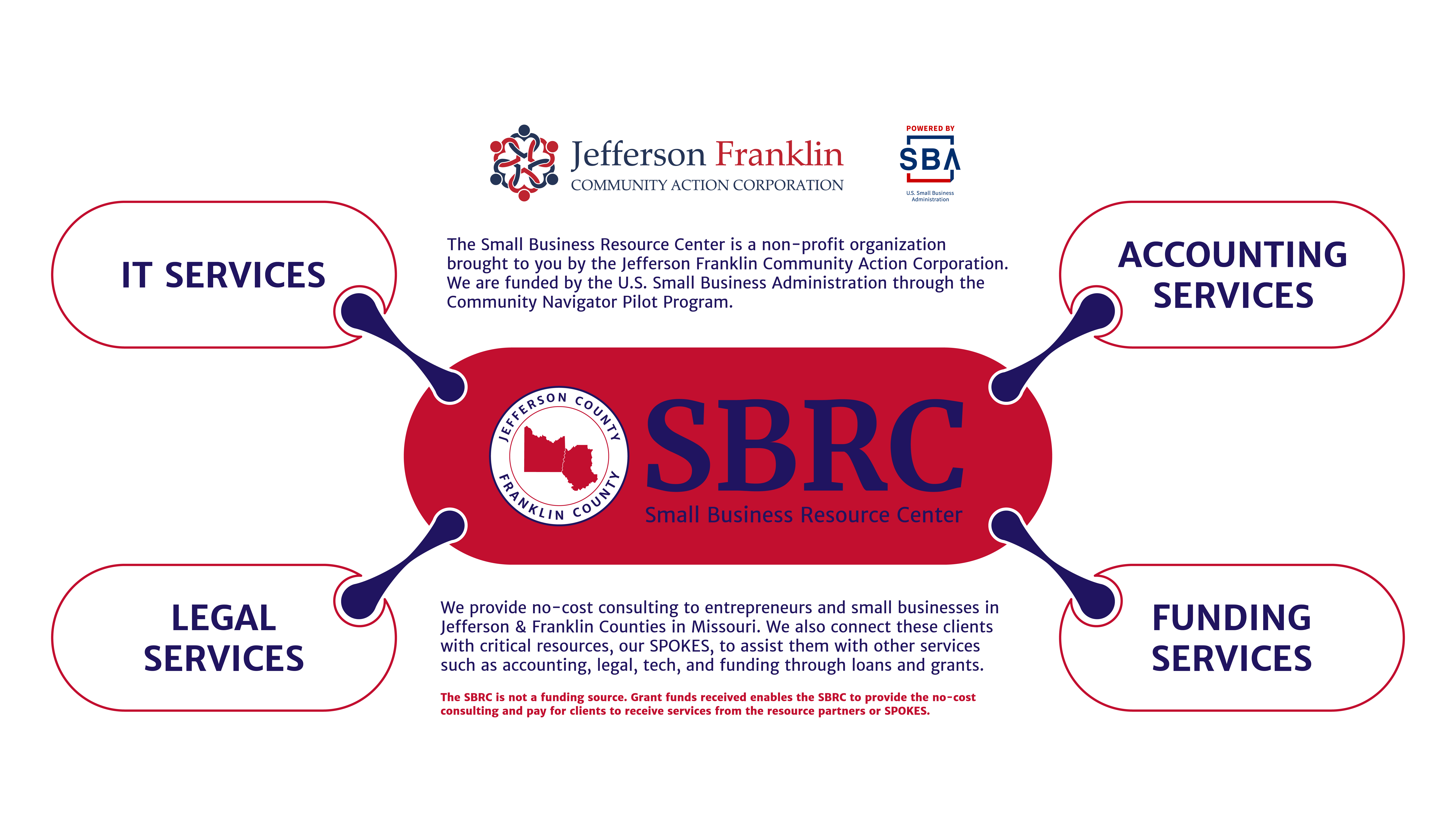 These are all resources and services we, and our resource partners provide at no cost to the client. If there is a service they are needing that is not provided by us or our partners, we will search to find an entity that does provide it.
Small Business Administration – Community Navigator Pilot Program
Jefferson Franklin  Community Action Corporation – SBRC Page
Shown below is a construction map courtesy of MoDOT,
listing the 2023 -2024 scheduled projects in Jefferson County.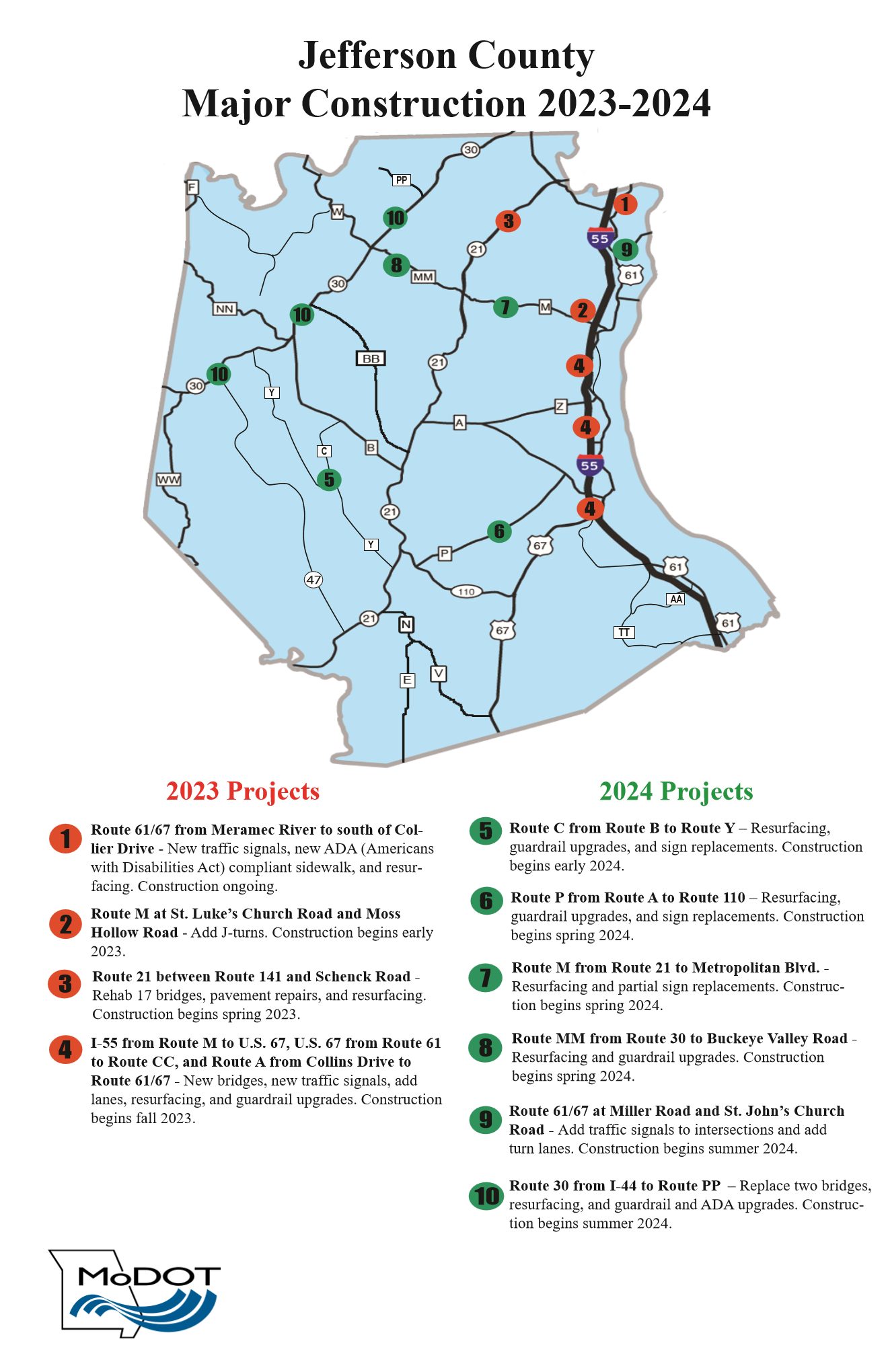 Jefferson County Manufacturing & Logistics Industry Overview
Above is a marketing piece created by St Louis Regional Freightway through contract with the Hauser Group. This profile highlights Jefferson County's manufacturing and logistics potential and brings focus to the economic possibilities of the Jefferson County Port District and greater Jefferson County.  Along with St Louis Regional Freightway, partnerships between the EDC, Jefferson County Port Authority, Jefferson County Growth Association, and others are mentioned. Members of JCPA and County Executive Gannon contributed to this overview, as well.
This information has been shared by the (EDC) Economic Development Corporation of Jefferson County, Missouri.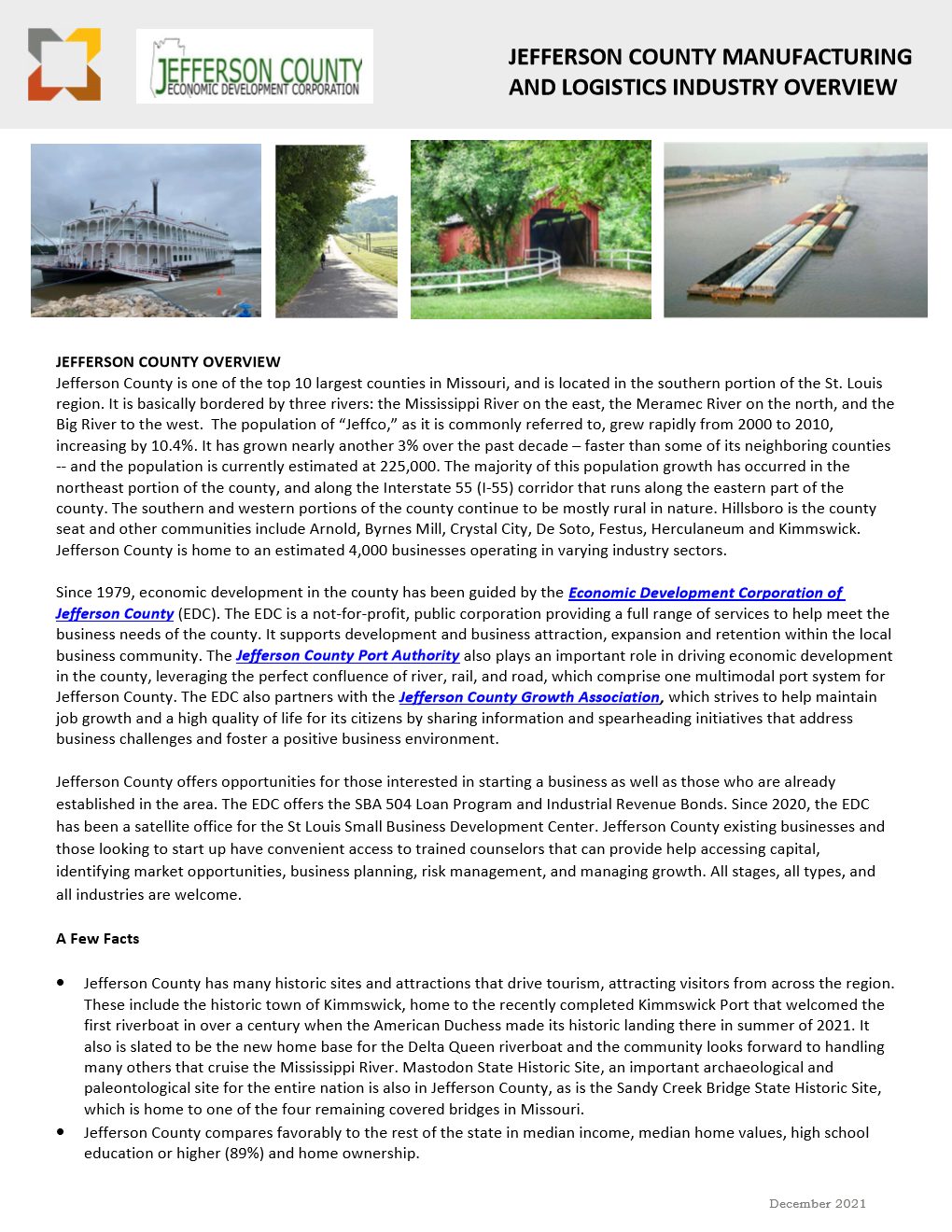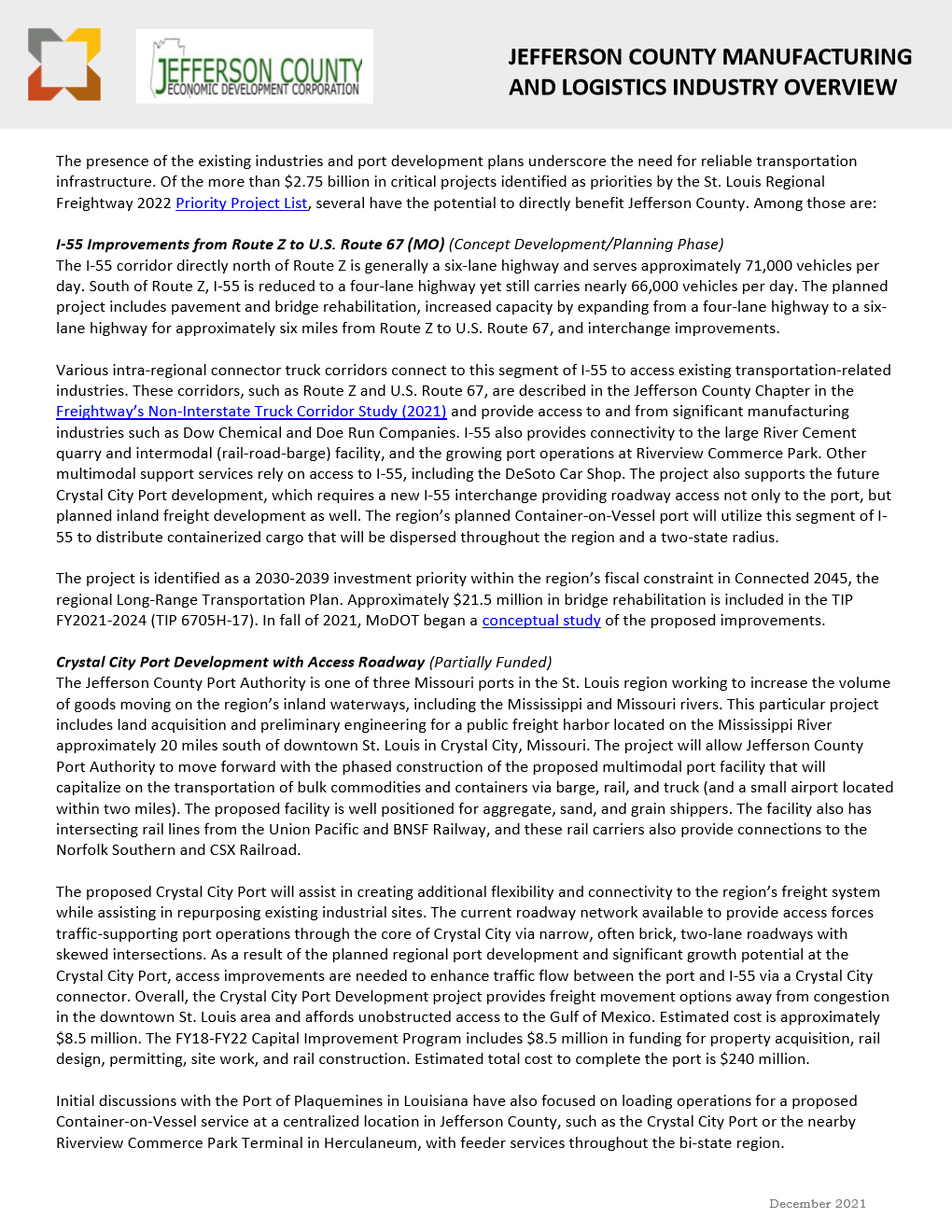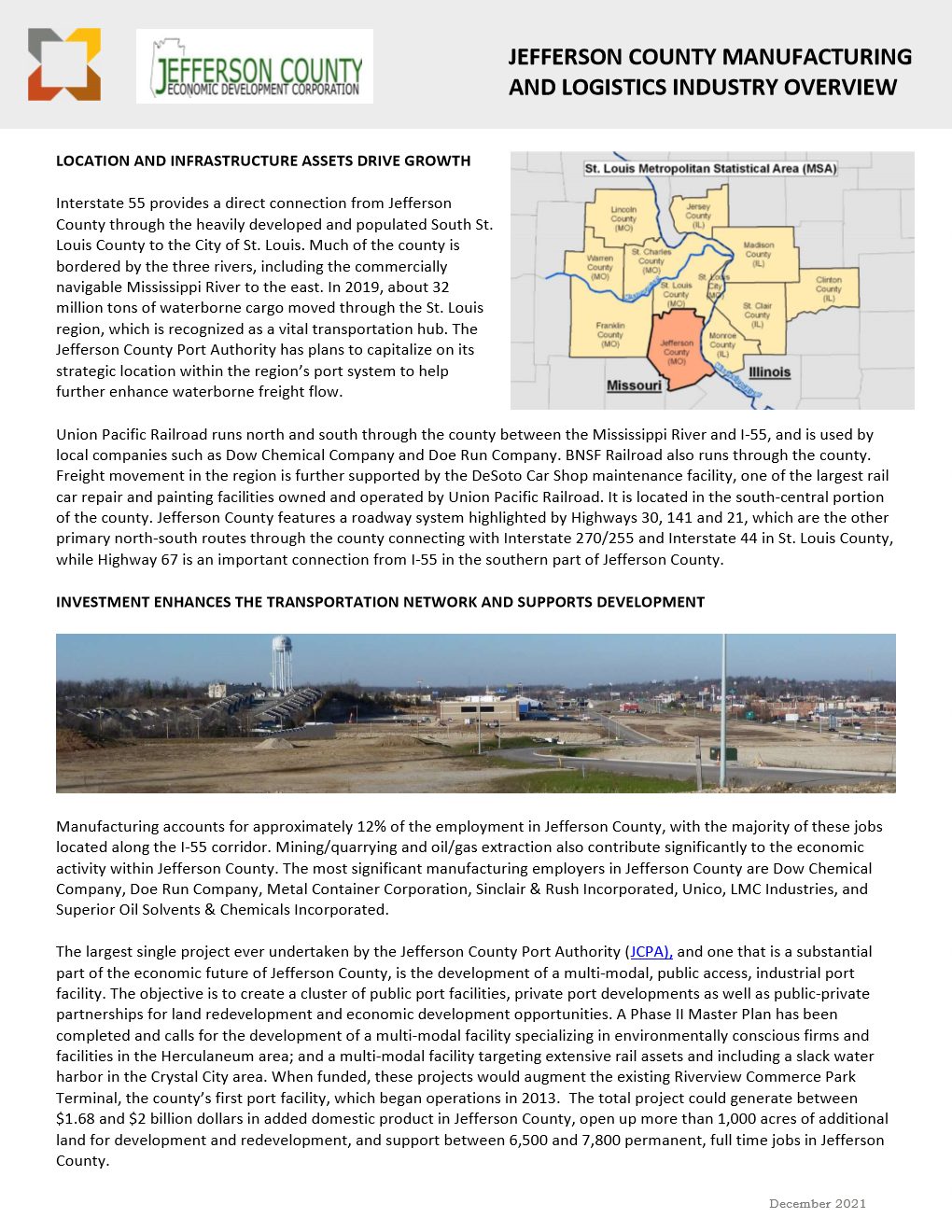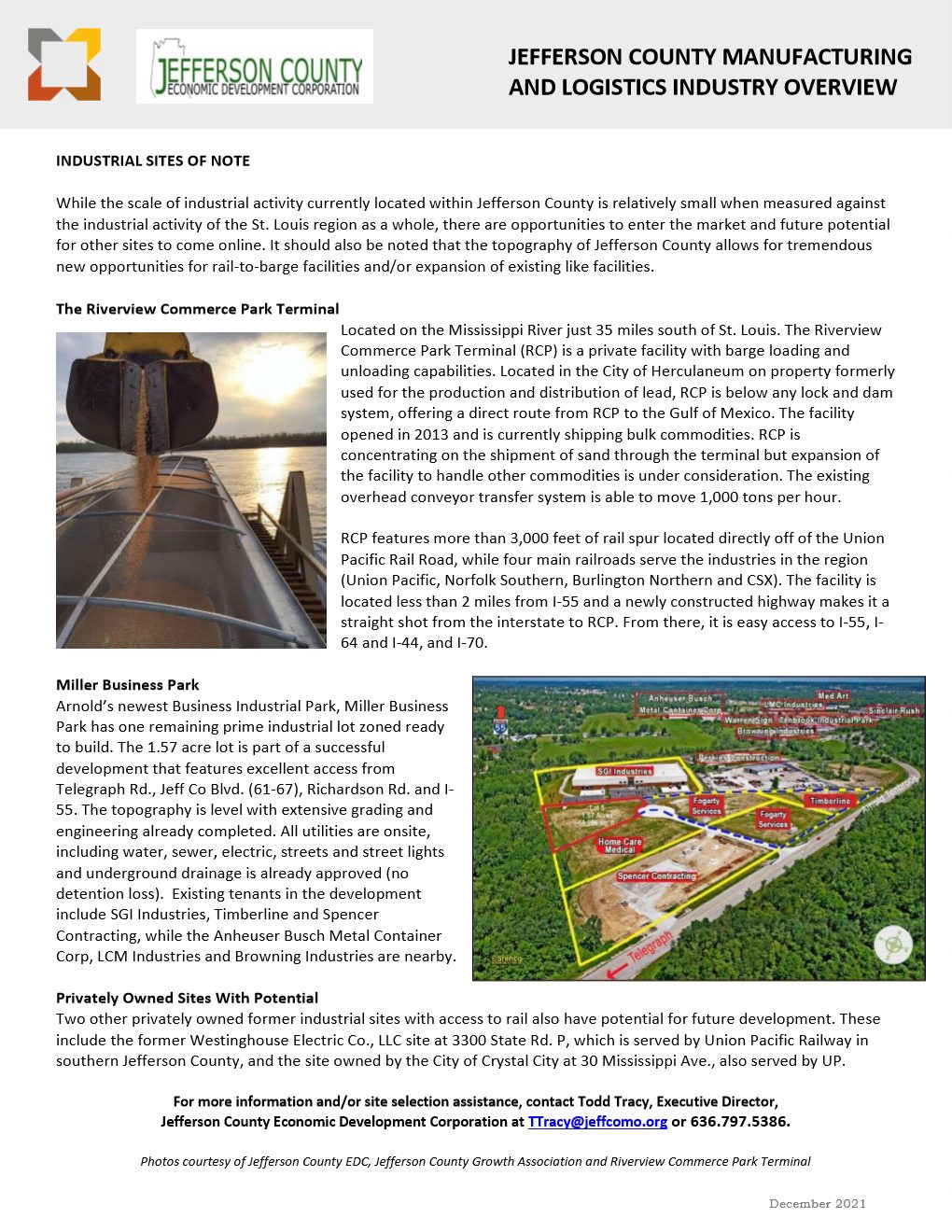 Proposed Container-On-Vessel Service to the St. Louis Region advances with new partners signing on for the development of a Container Port Facility in Jefferson County, Missouri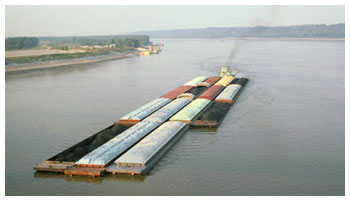 Photo credit - Jefferson County Port Authority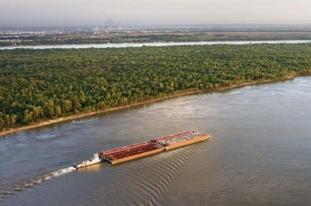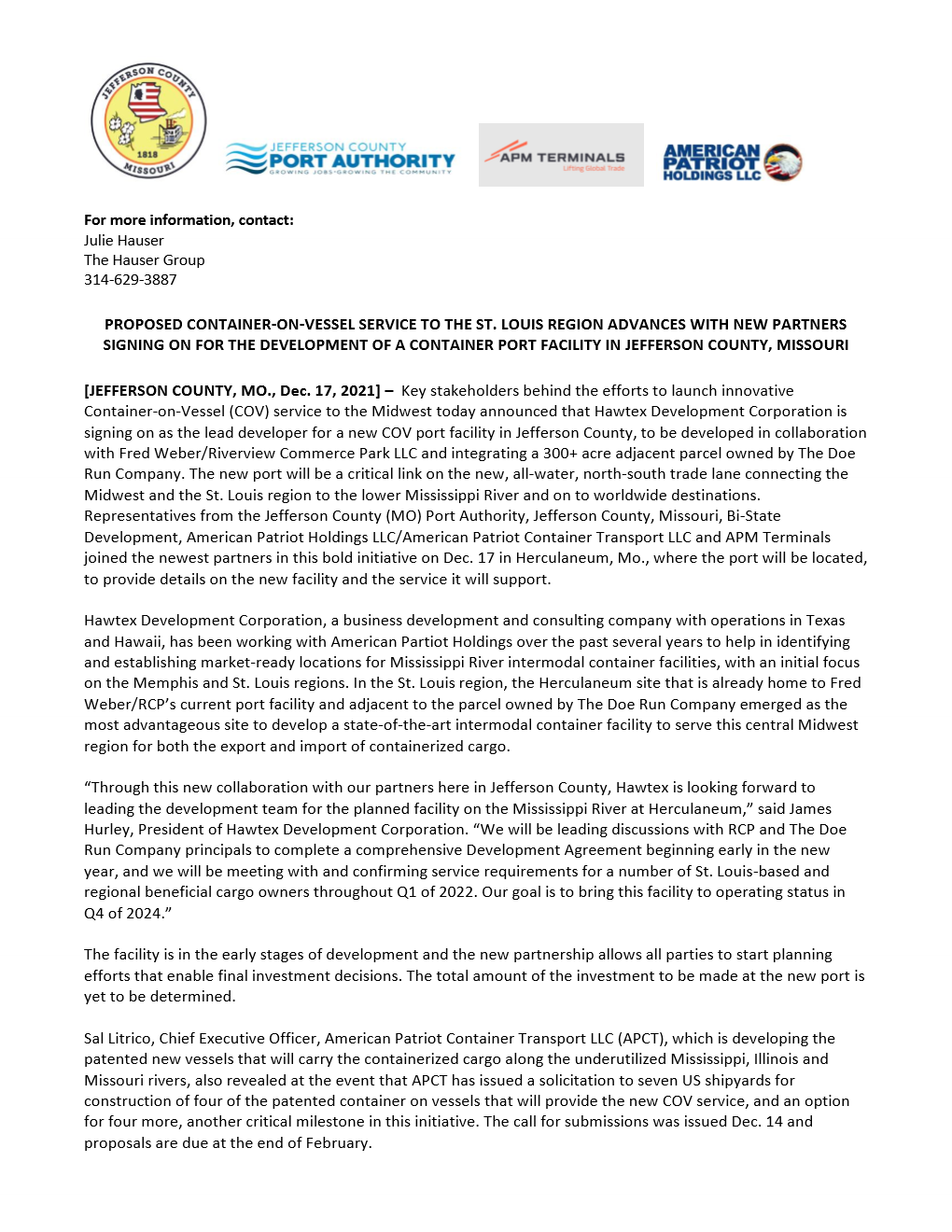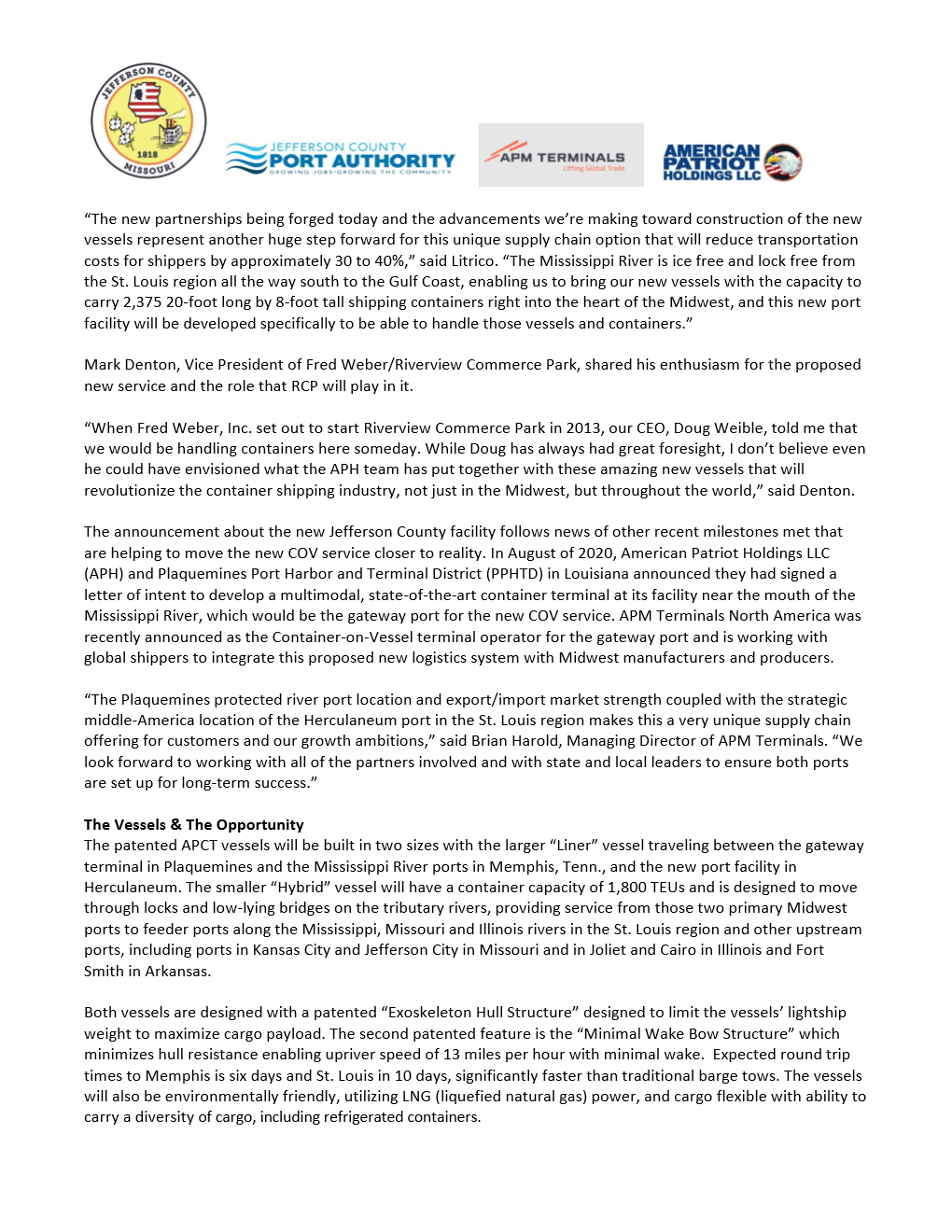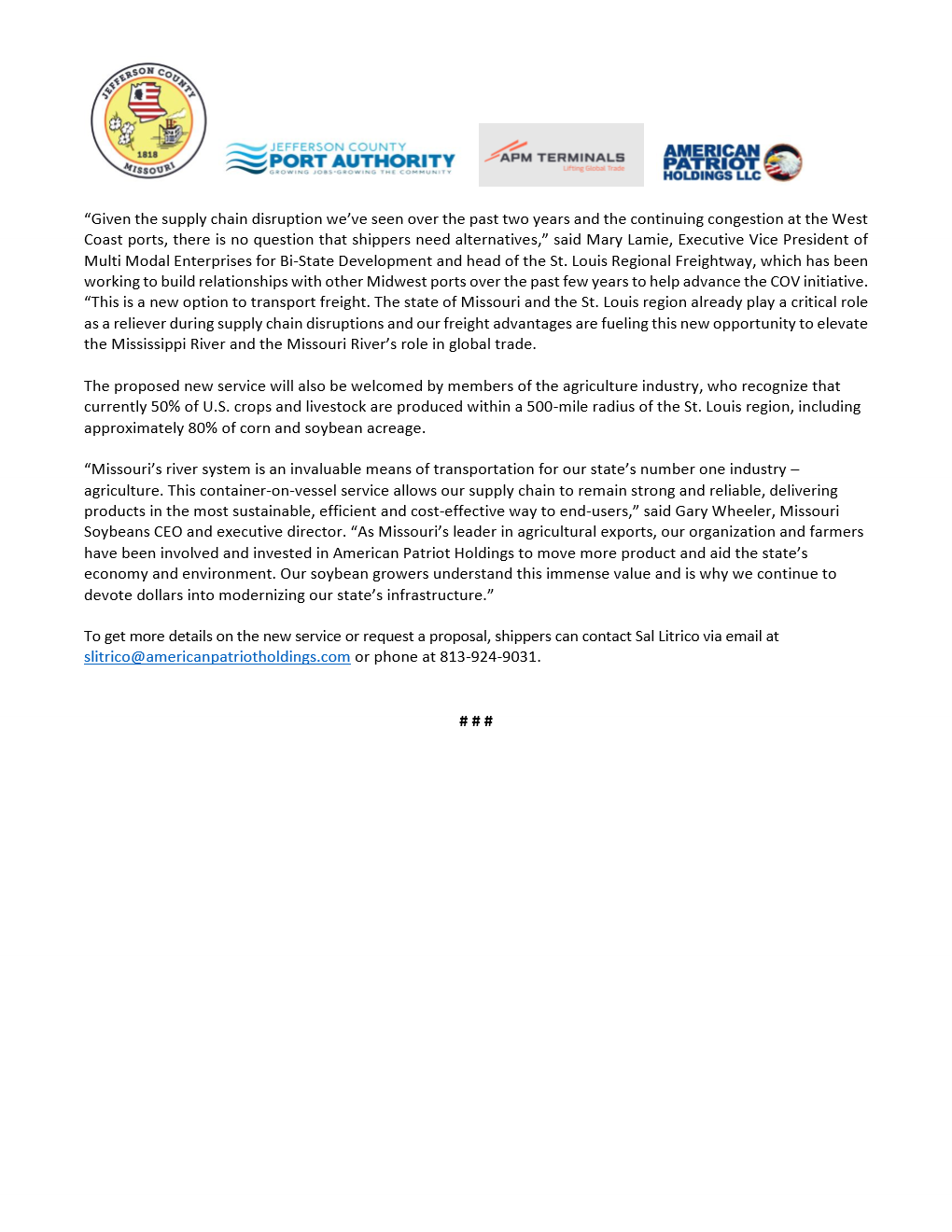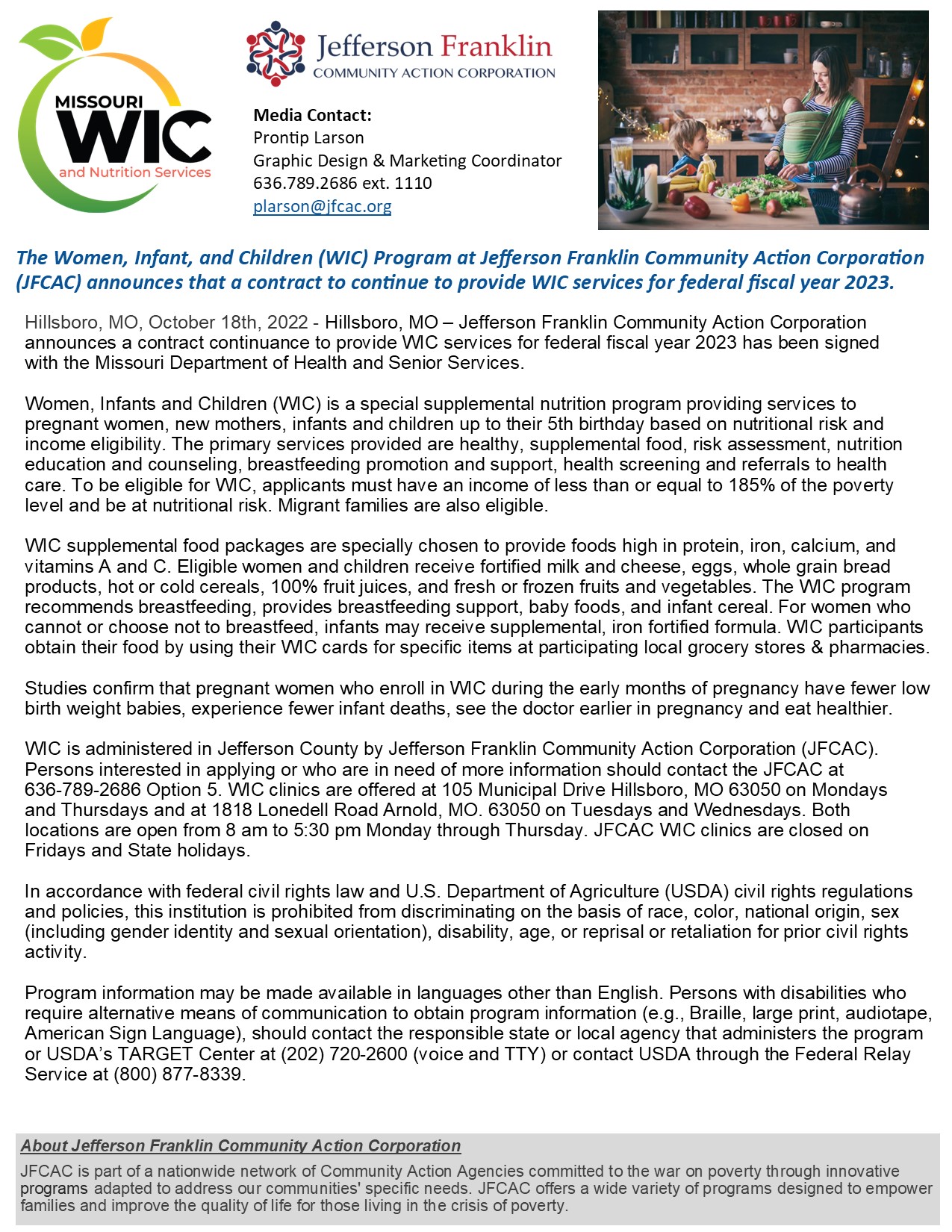 SHOPPING LOCAL
Shopping local creates the sales tax money needed to fund our local fire,
ambulance, and police. It also generates funding for road repairs.
" Shop Jefferson County,
it may just save your life!" 
Dan Govero, JCGA President
     If you would like a bumper sticker to show your support and promote shopping local in Jefferson County,
please call 314-210-0211 or send an email with your return address information to jcgaorg@gmail.com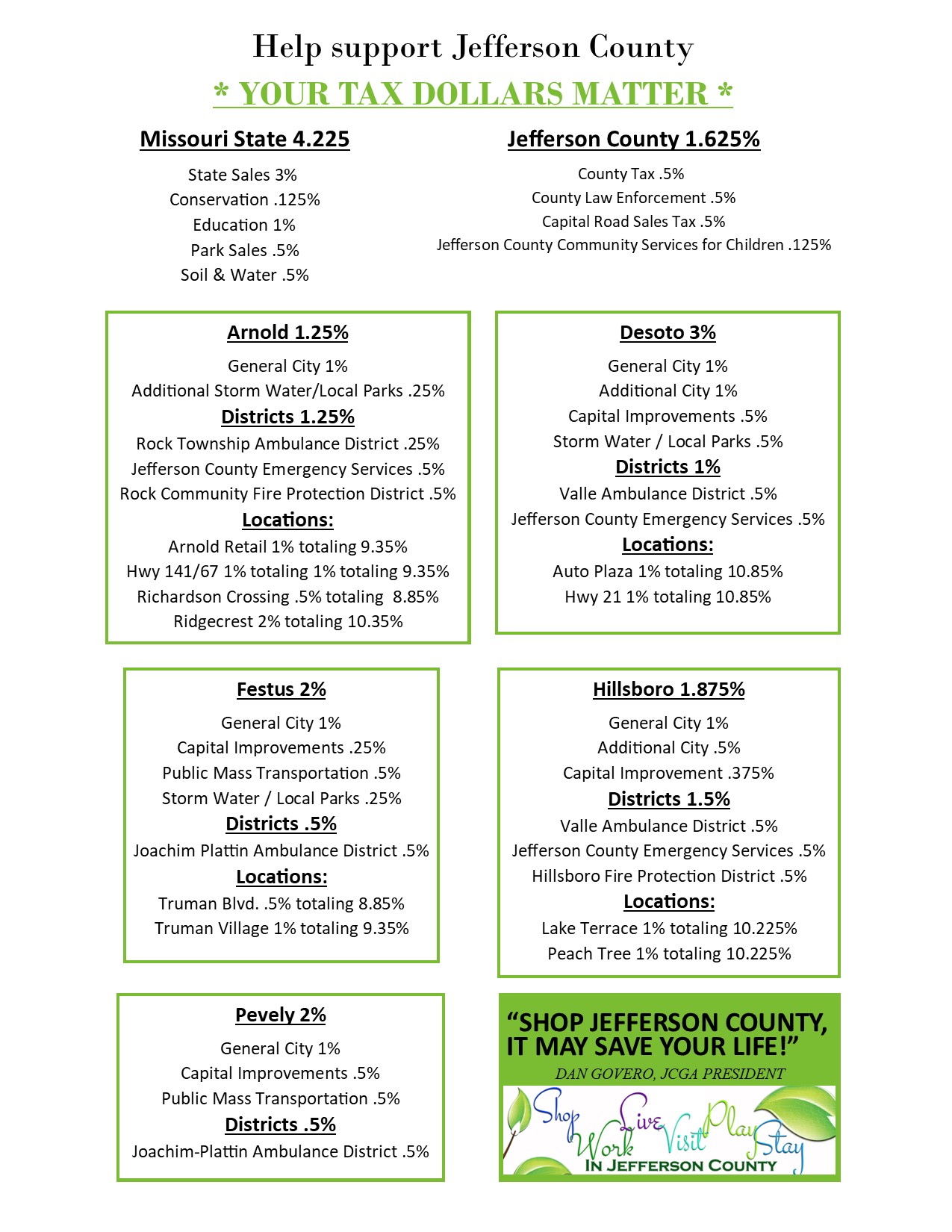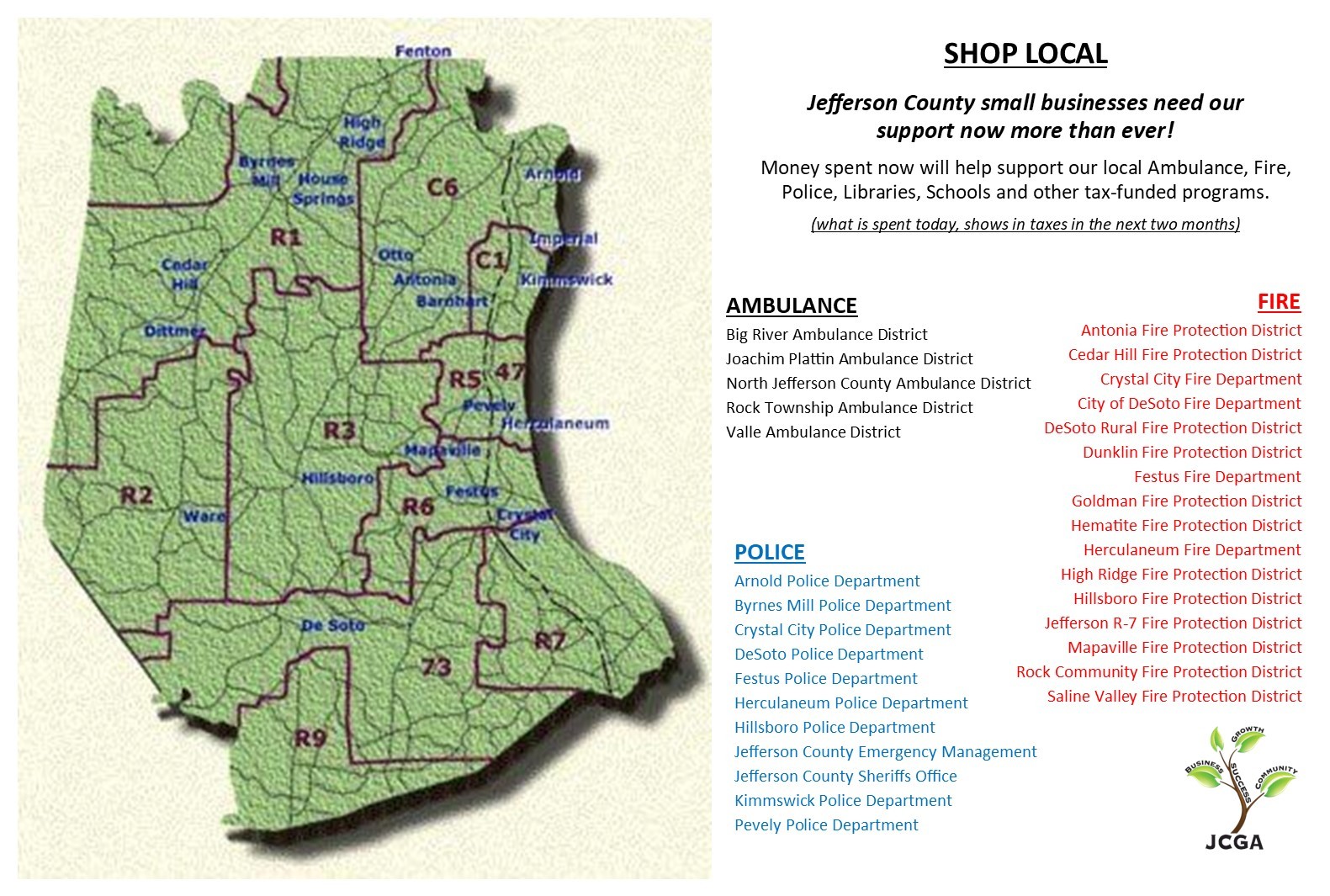 One Plan, One Voice   ~   2023
"One Plan One Voice" is a multi-year plan to transform Jefferson County into a destination community attracting businesses, families and tourists for its quality of life and economic opportunity. From a regional brand that illustrates our strengths and enhances regional perceptions, prioritized roadway and safety improvements, support of continued investment in education, broadband connectivity and strategic business and economic development partnerships, JCGA leadership, members and partners create the road map and work together for economic prosperity.