Jefferson County Growth Association
Serving Businesses & Encouraging Growth in Jefferson County

The Mission of the Jefferson County Growth Association (JCGA) is to provide coordination of professional leadership to promote and support new and existing growth throughout Jefferson County, Missouri.
Learn More
Connect and Grow. . . .
Your membership in the JCGA is an investment in the success of your business!
Join Today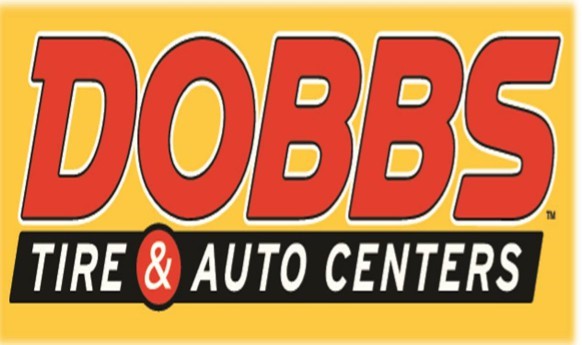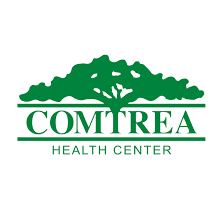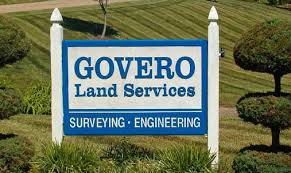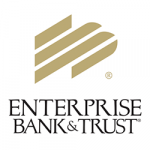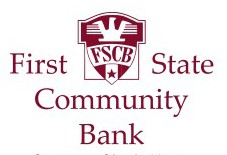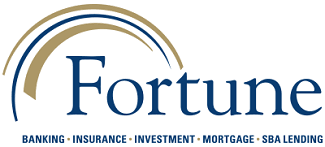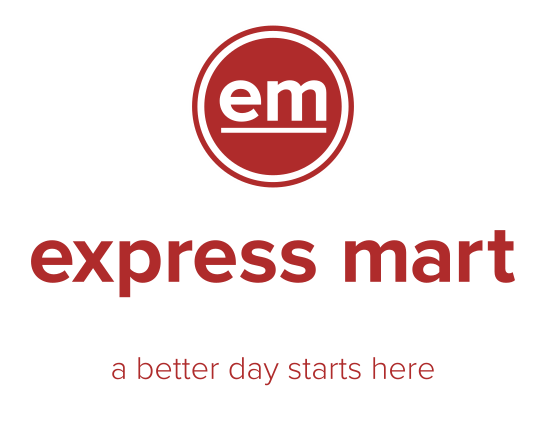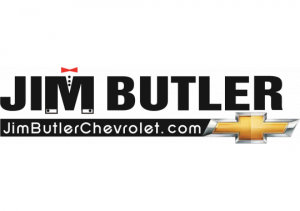 Coming Soon
First ever JCGA Sporting Clay Shoot
More information coming soon!
Bi-Annual Spring Meeting/Installation Breakfast - May 2021
Legislative Forum Breakfast - May 2021
Hit play to start the video
THANK YOU to the following businesses for sponsoring the
2021 State of the County
One Plan, One Voice   ~   2021
"One Plan One Voice" is a multi-year plan to transform Jefferson County into a destination community attracting businesses, families and tourists for its quality of life and economic opportunity. From a regional brand that illustrates our strengths and enhances regional perceptions, prioritized roadway and safety improvements, support of continued investment in education, broadband connectivity and strategic business and economic development partnerships, JCGA leadership, members and partners create the road map and work together for economic prosperity.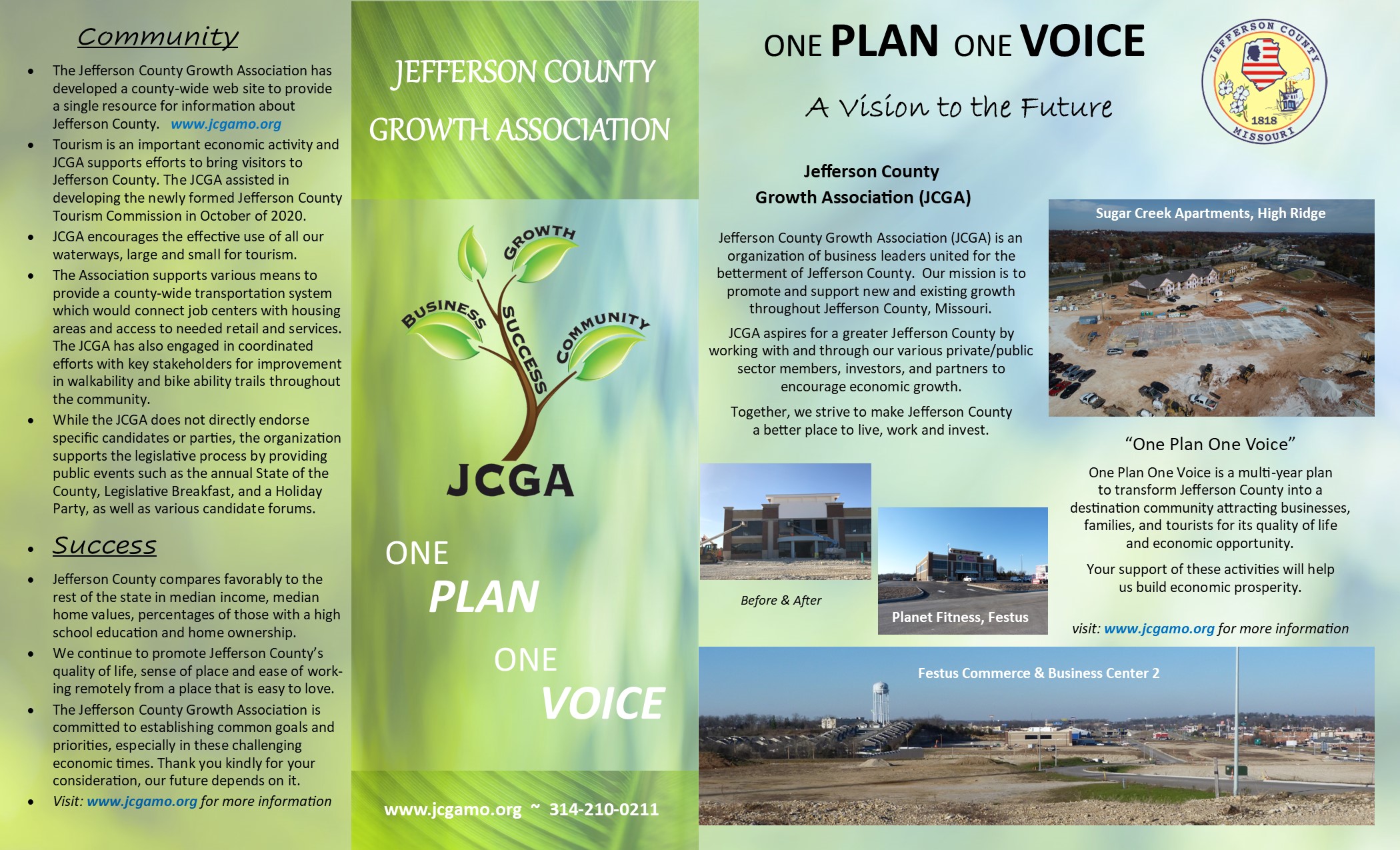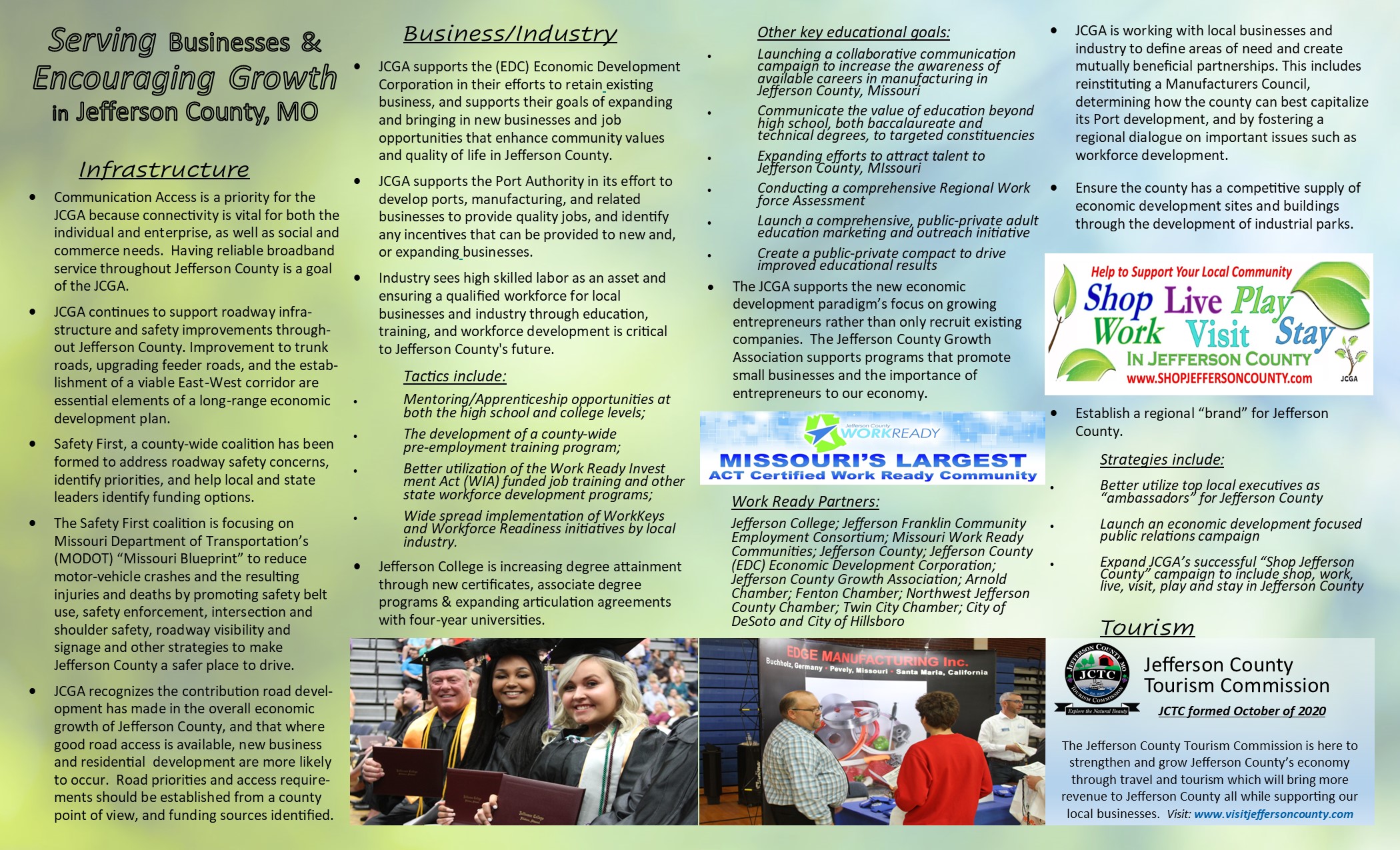 Jefferson College Observatory
"Aim for the Stars" Educational Events Scheduled for 2021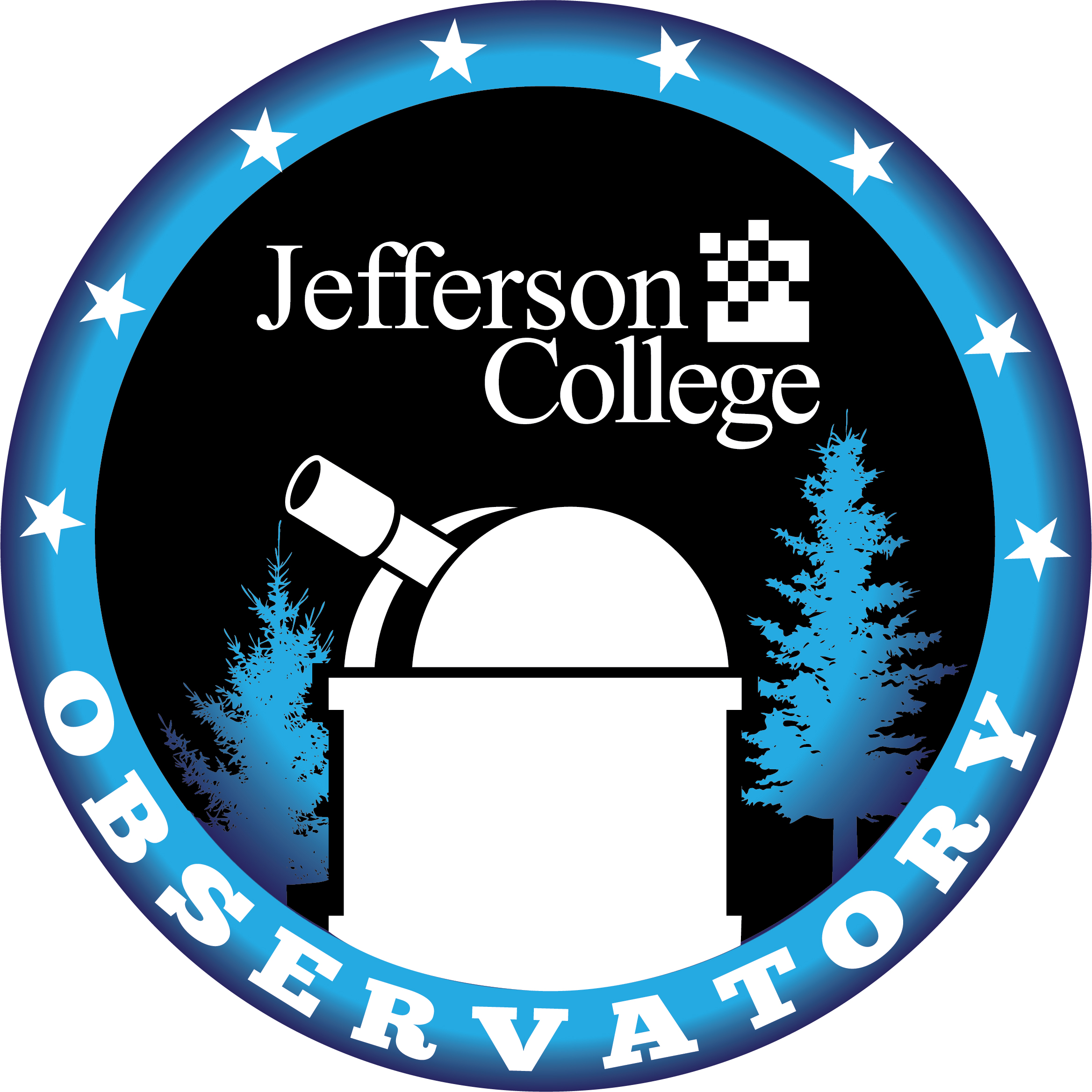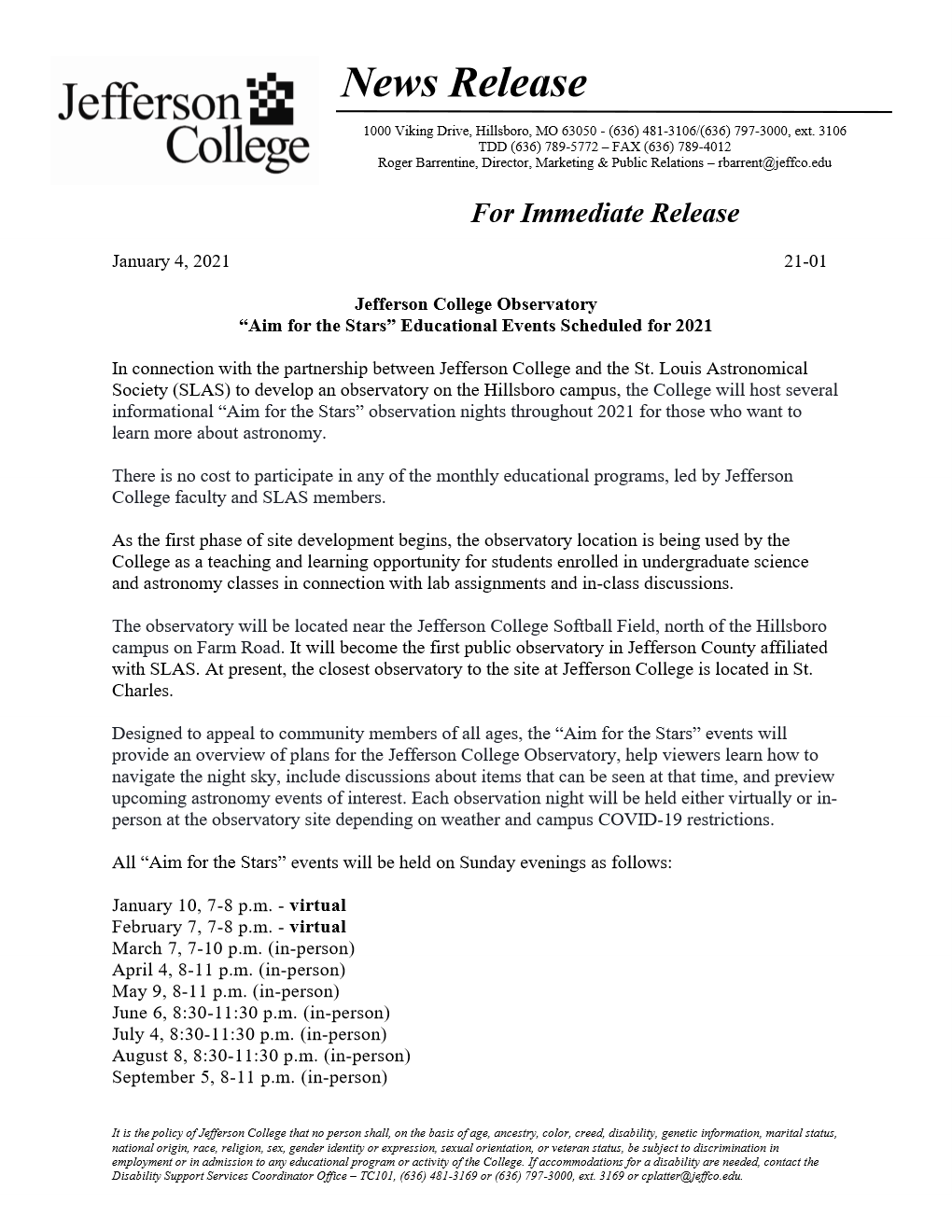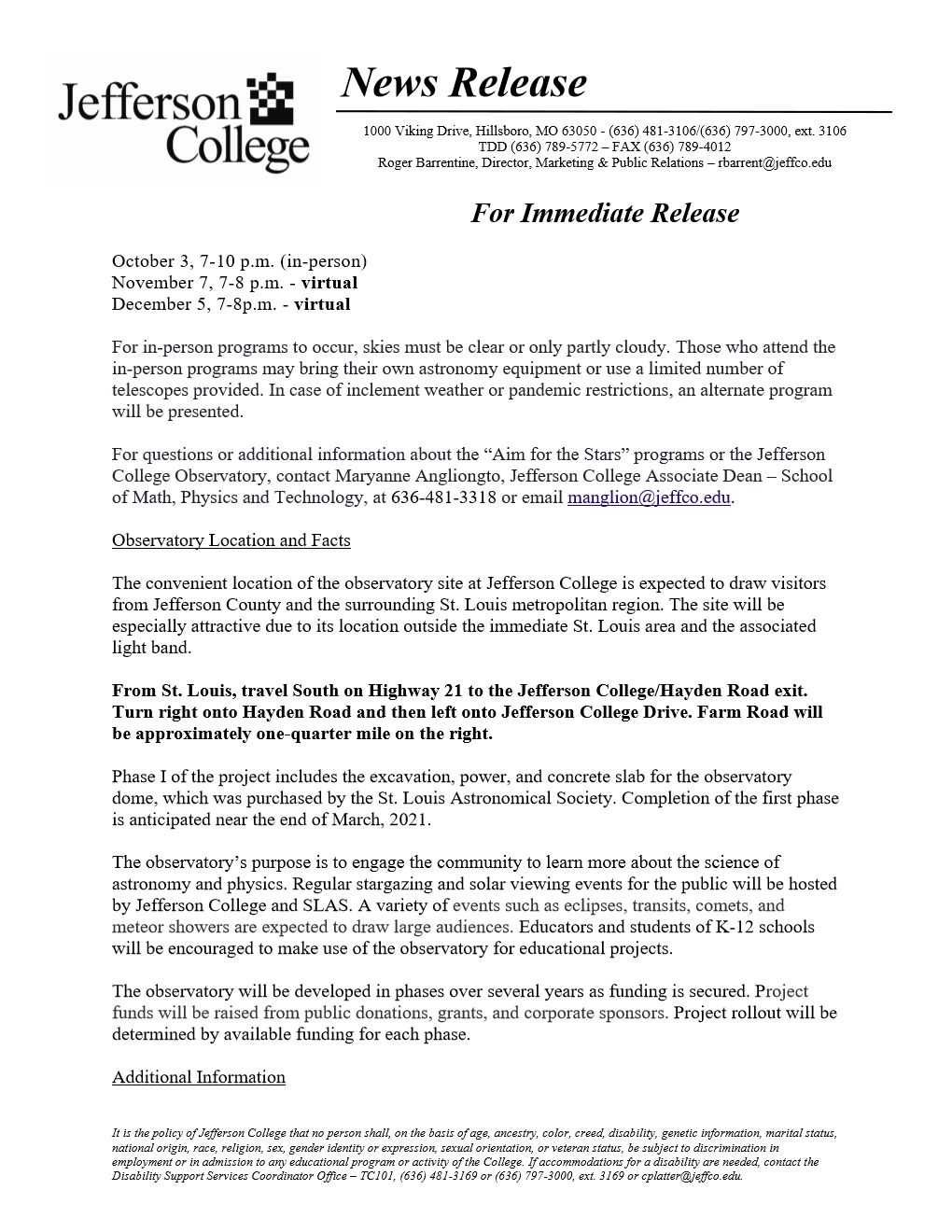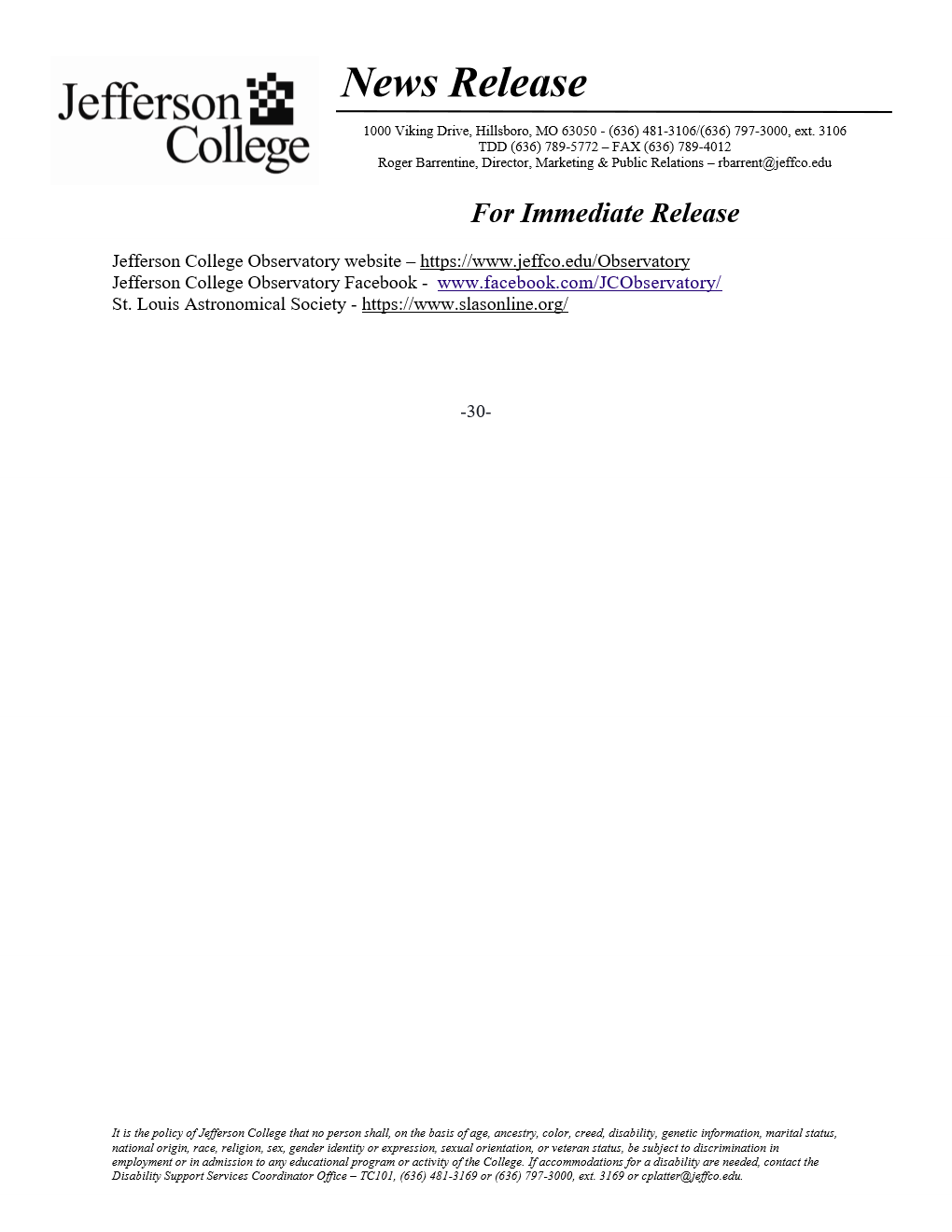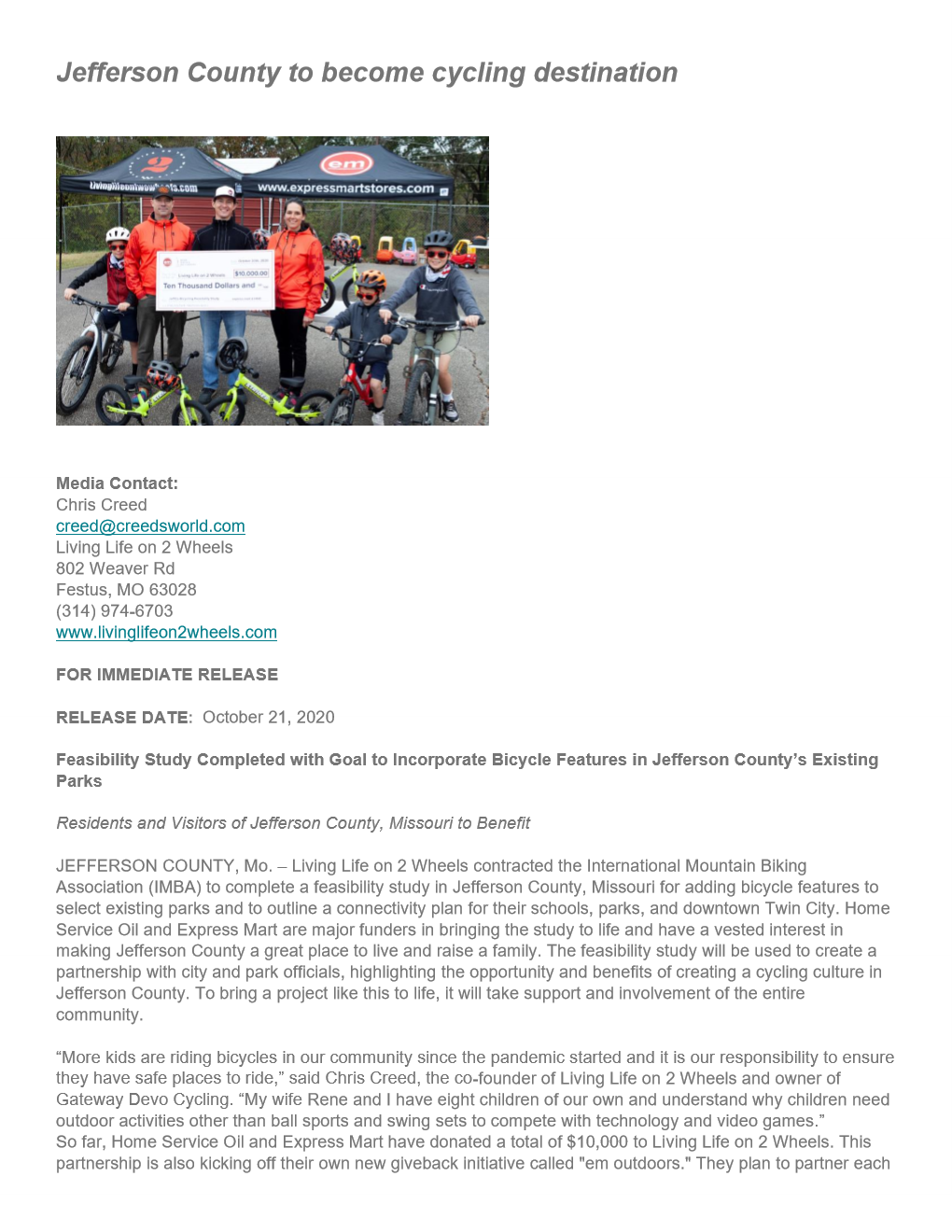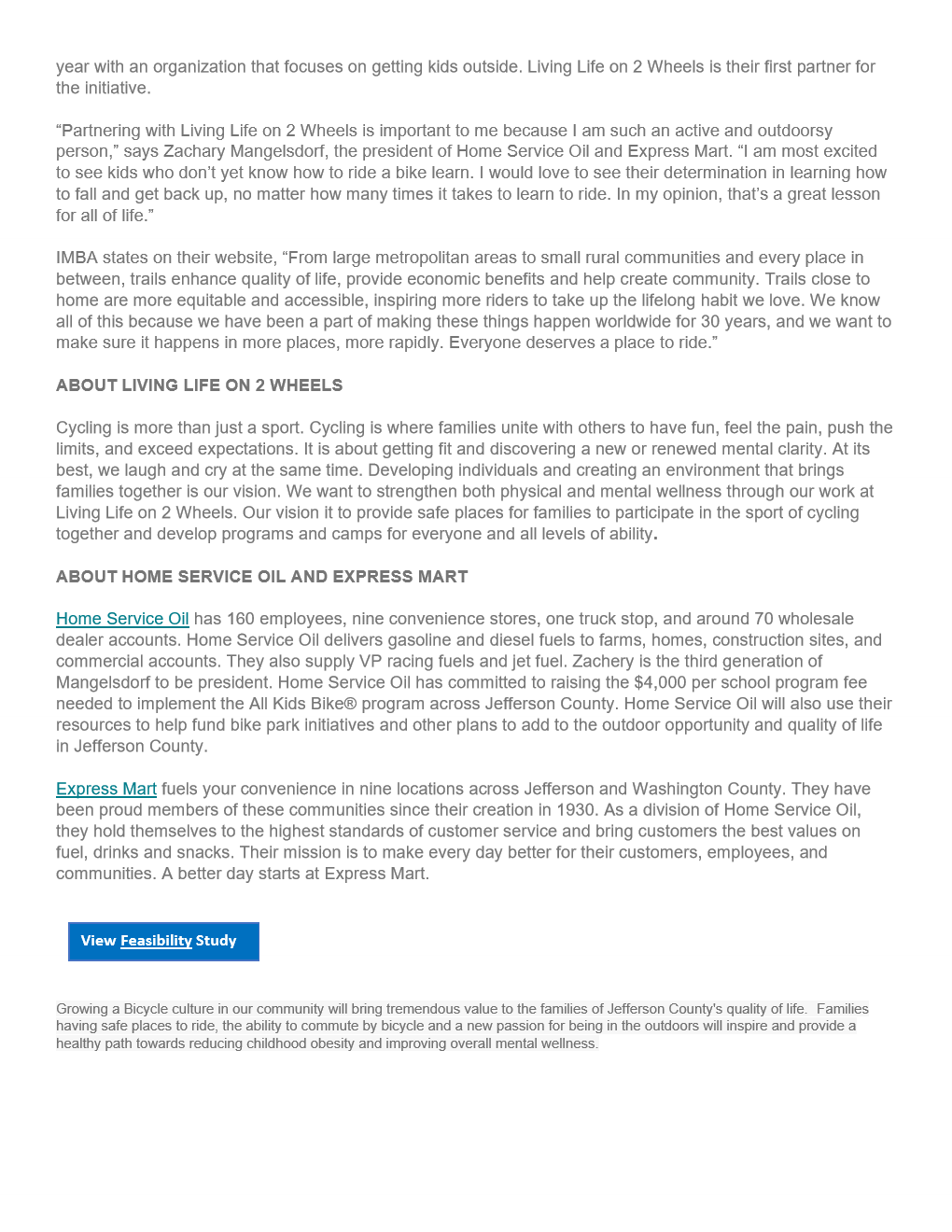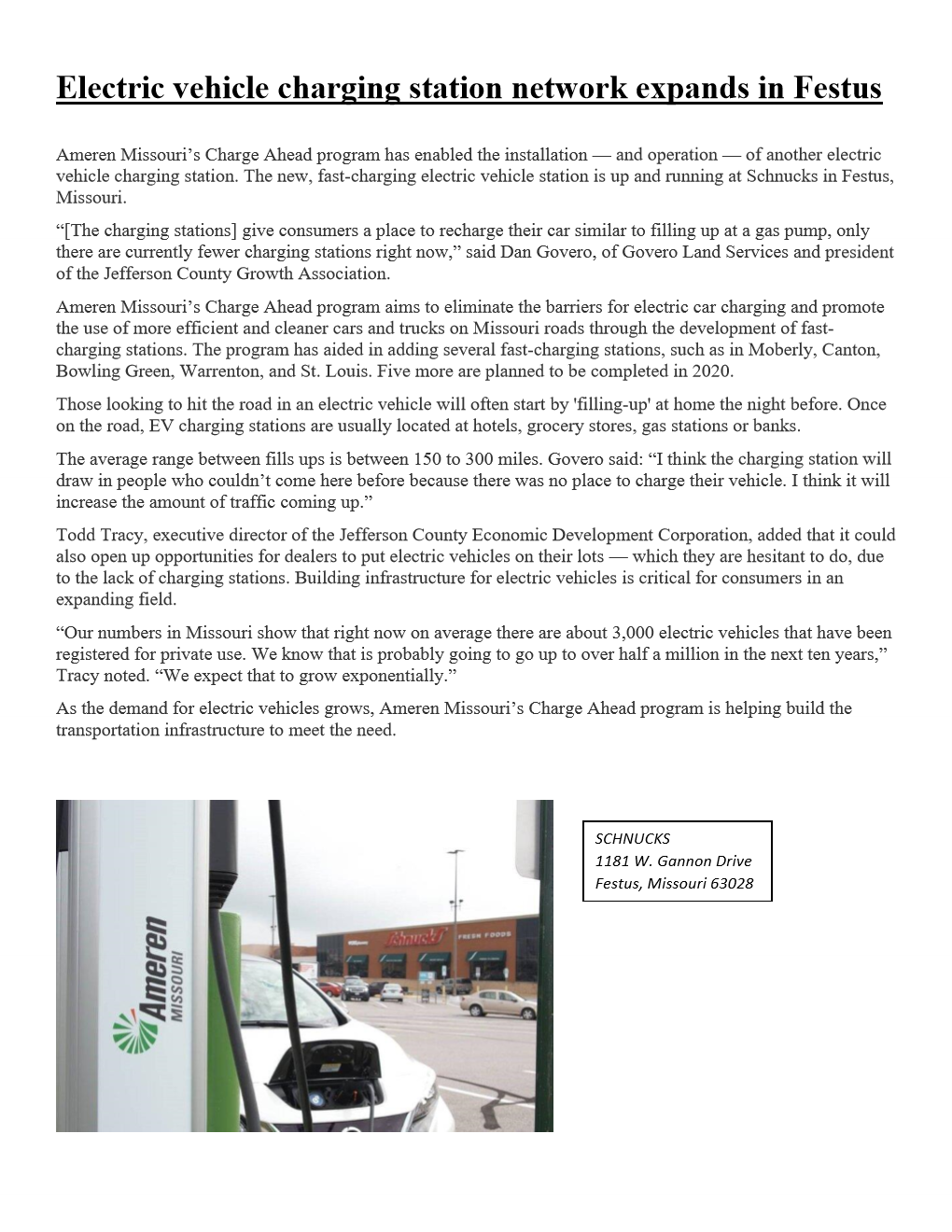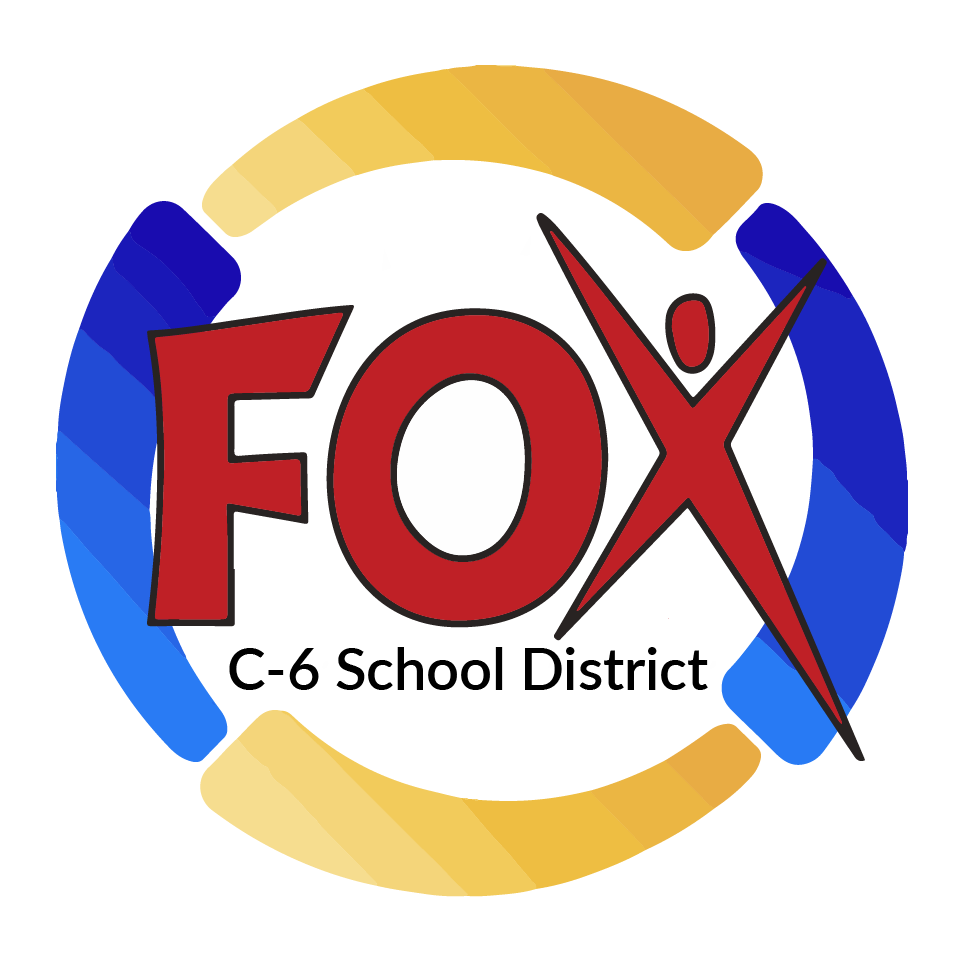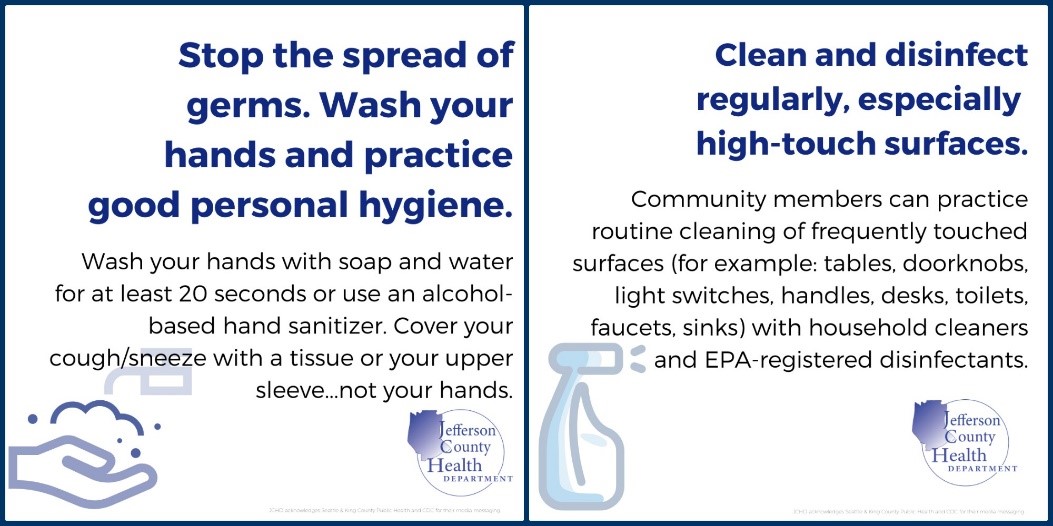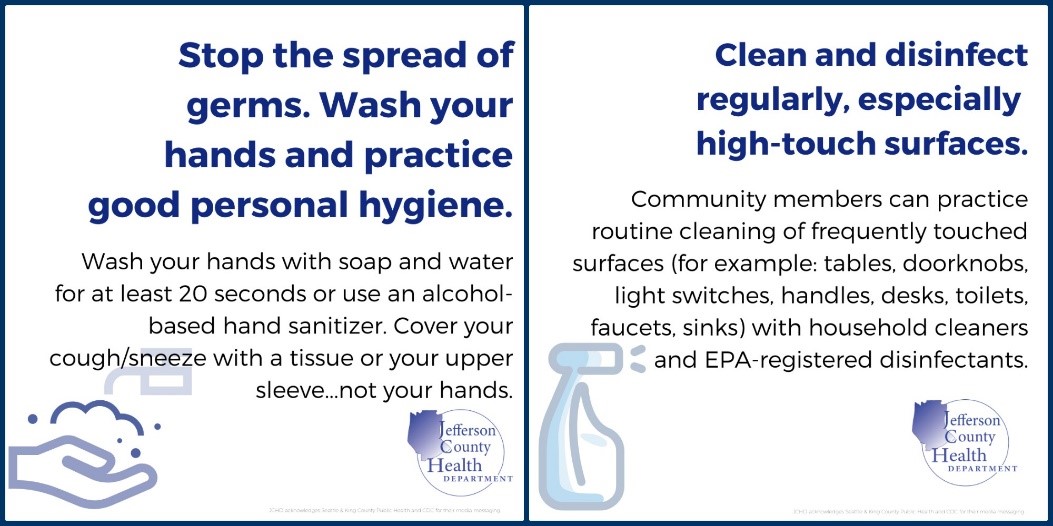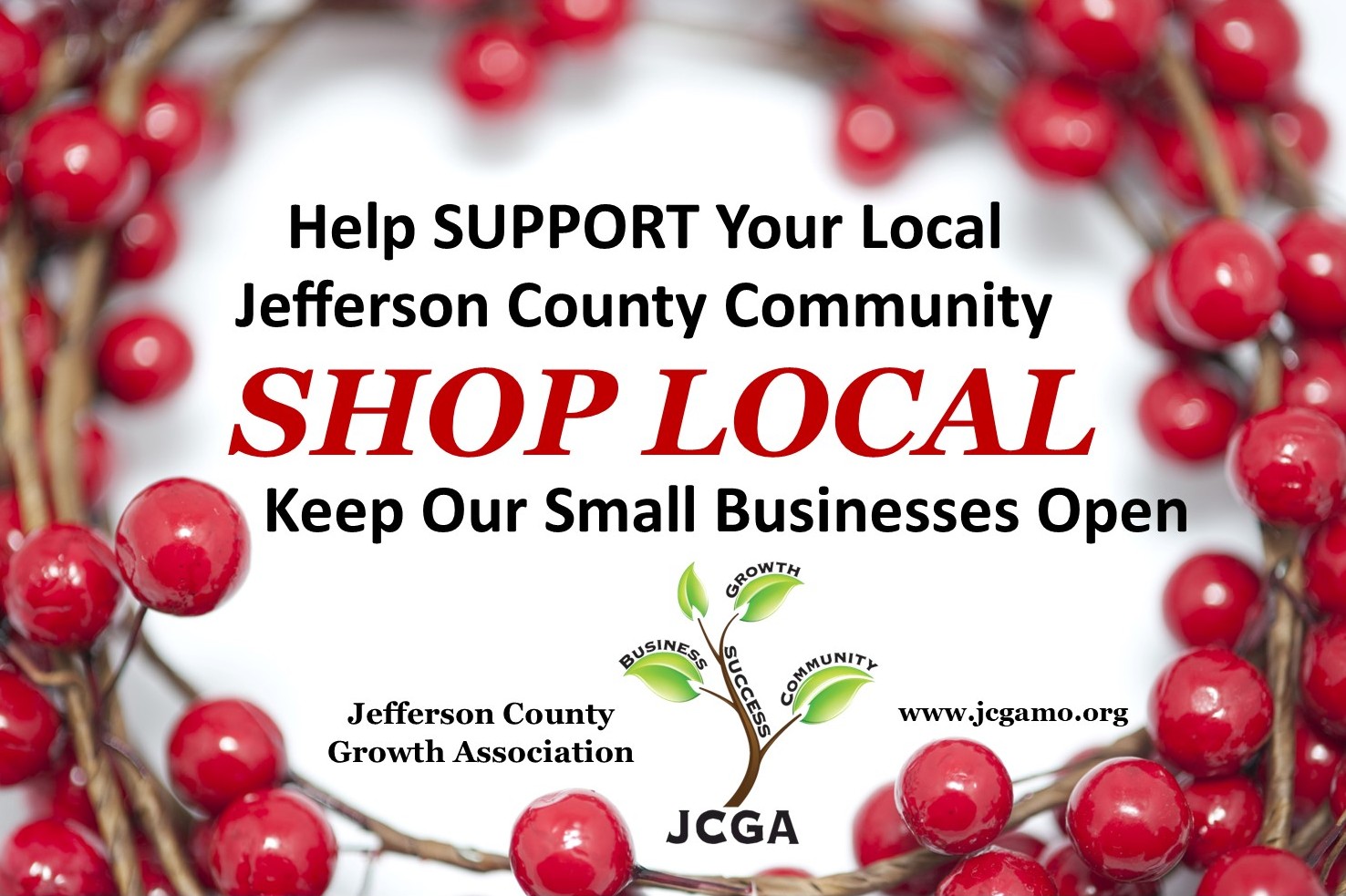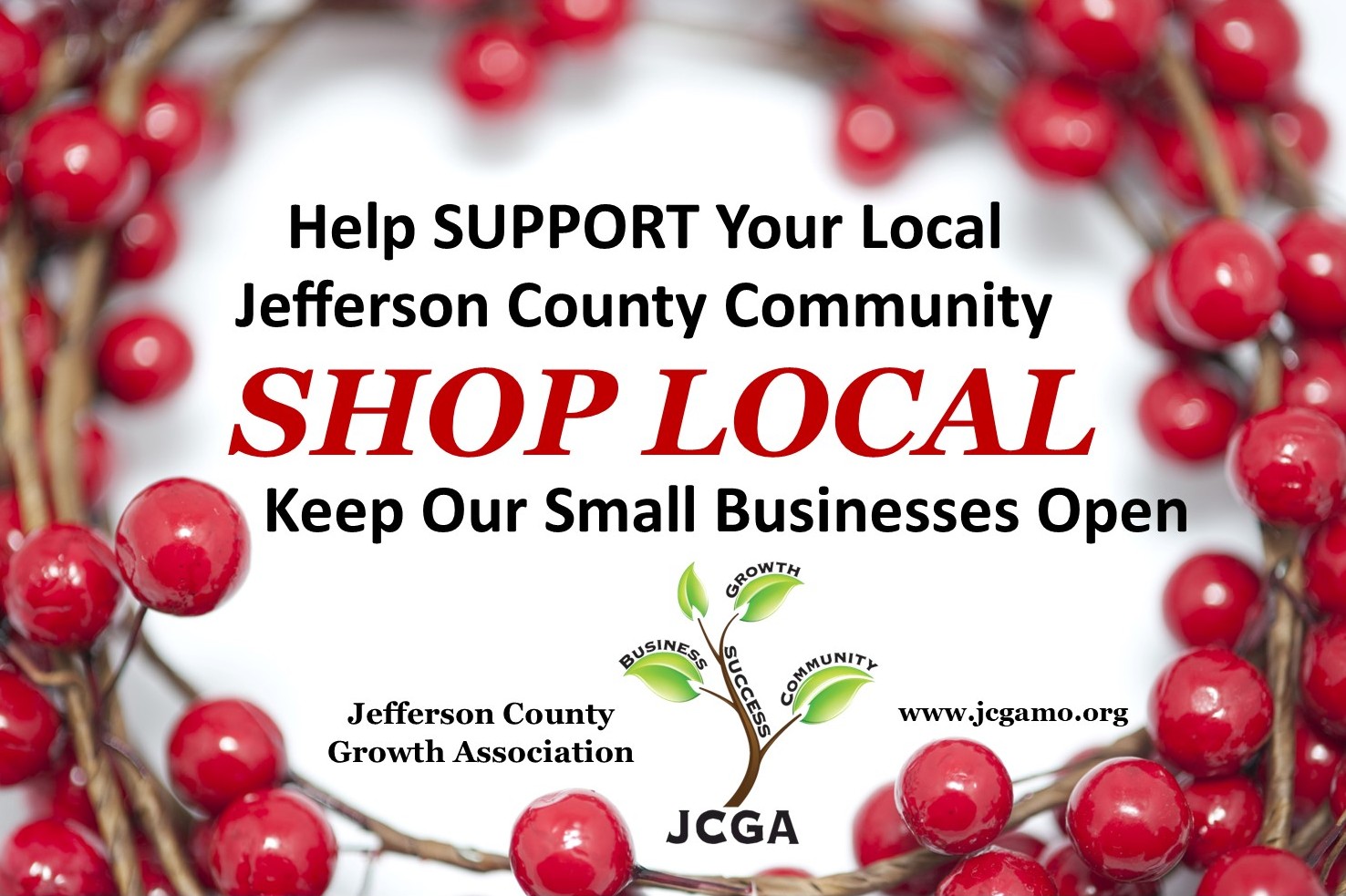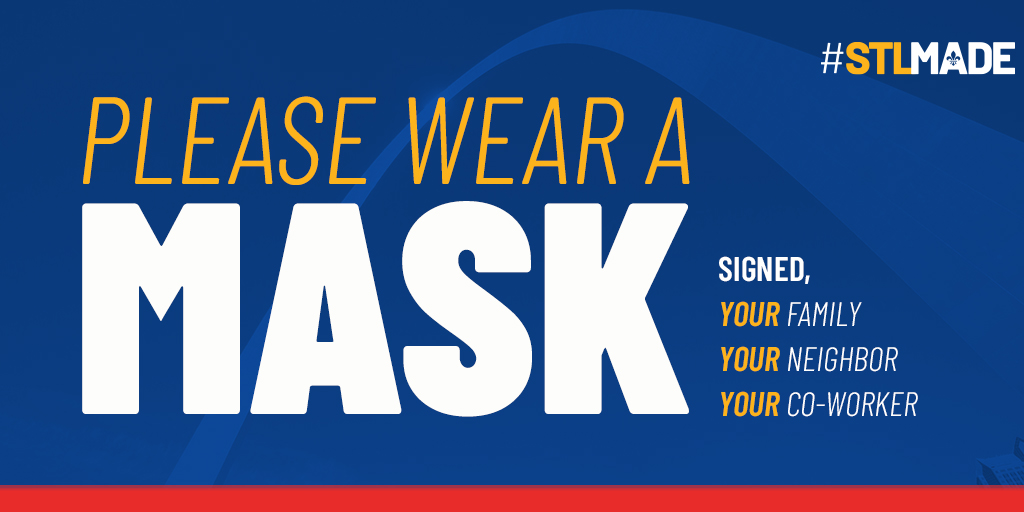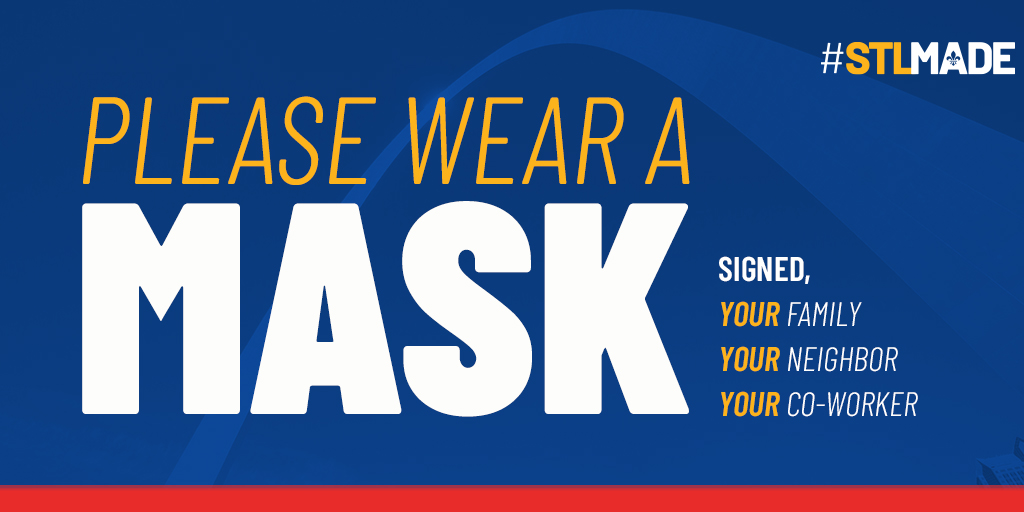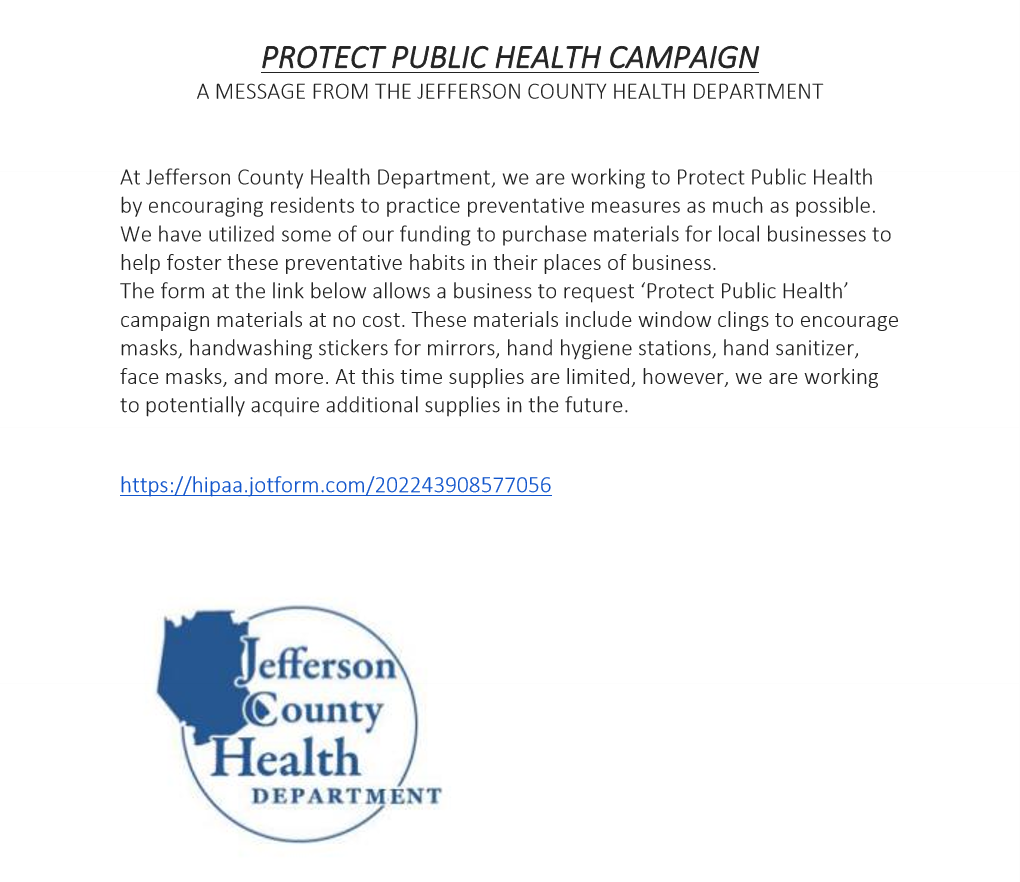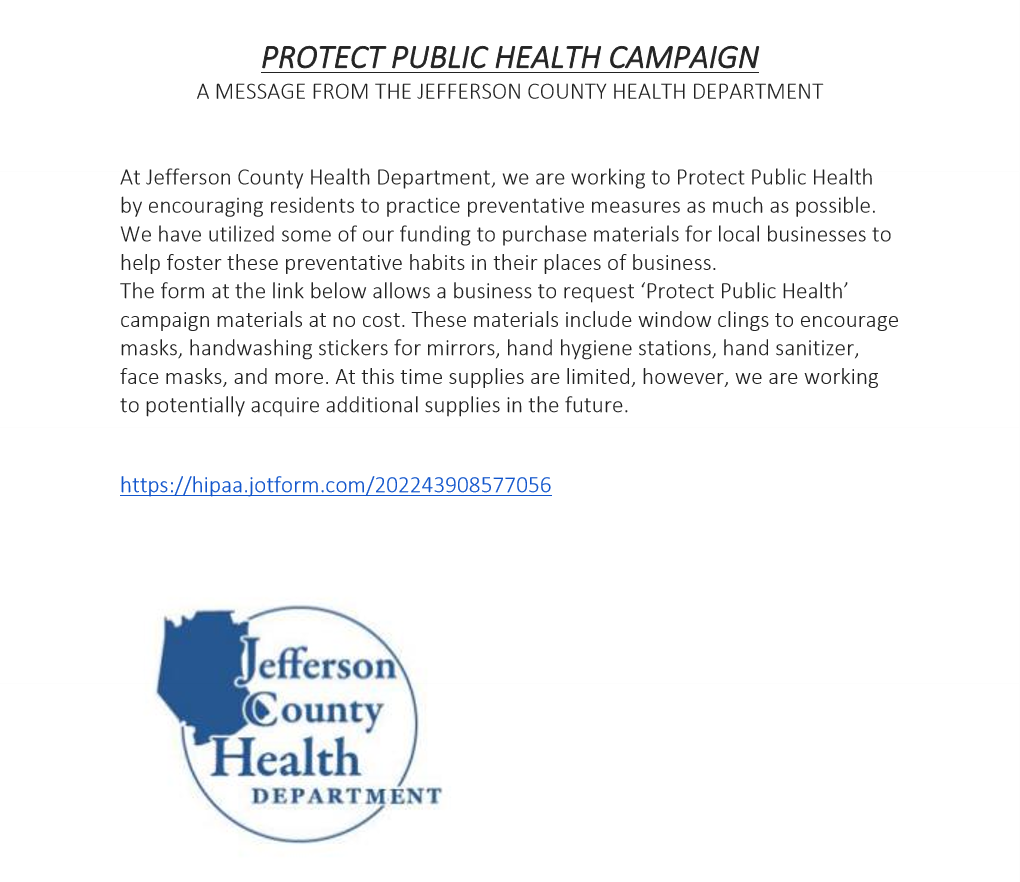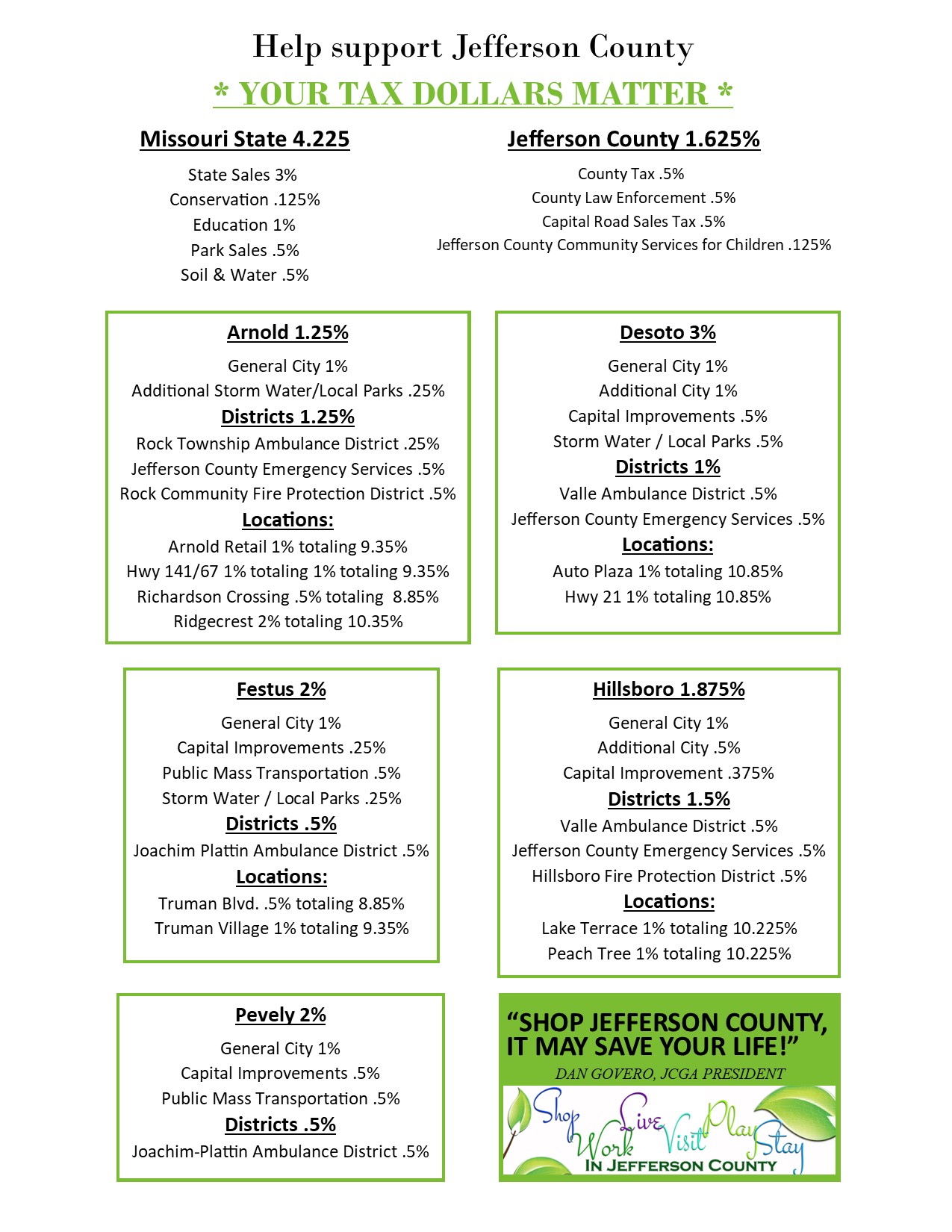 " Shop Jefferson County,
it may just save your life!" 
Dan Govero, JCGA President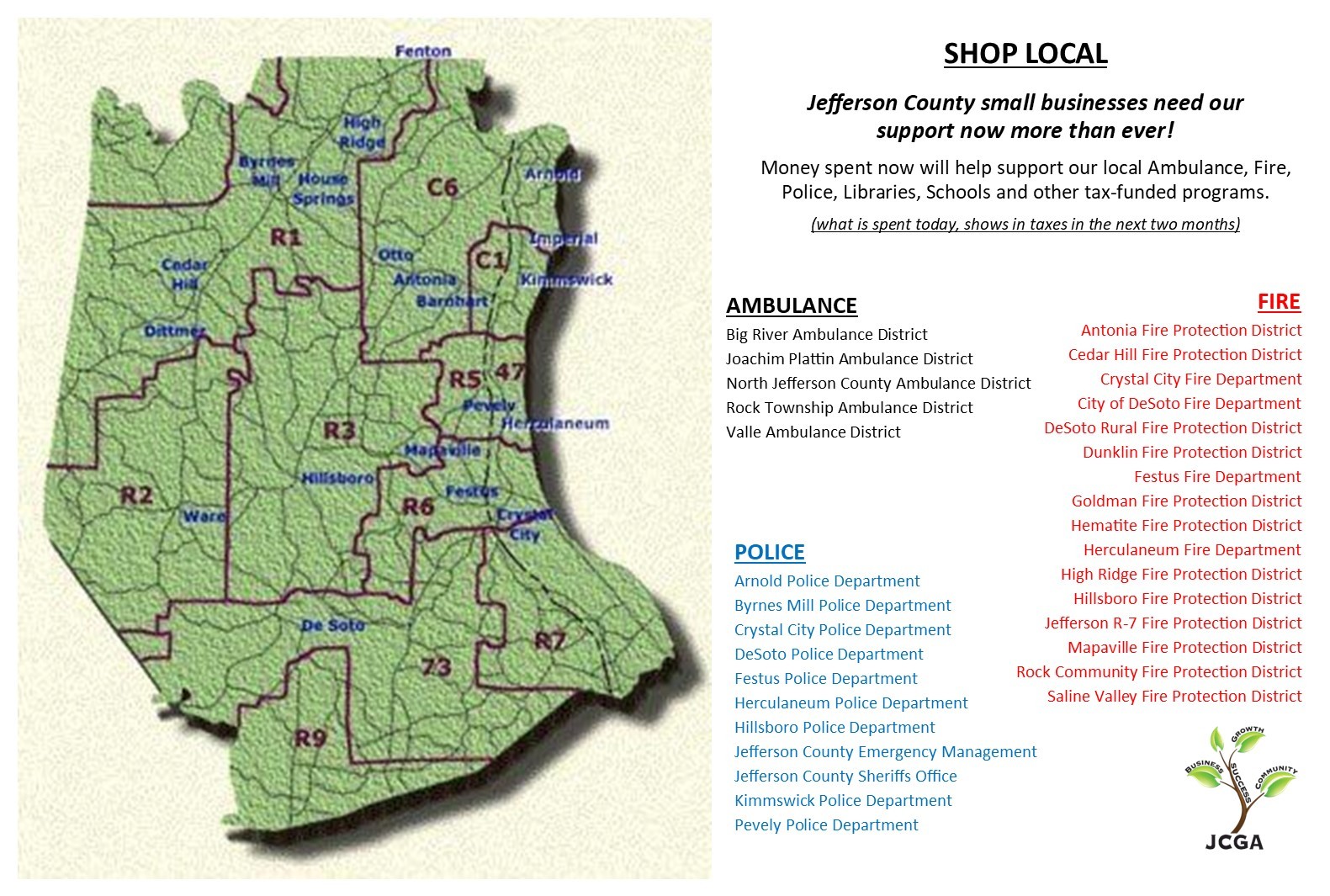 Jefferson County Health Department Covid-19 Guidance Indicator
Click on the button to use as a reference guide for safety recommendations in the Jefferson County area.