Each January or February the Jefferson County Growth Association convenes over 300 community leaders to hear the Jefferson County Missouri Executive deliver the State of the County Address. Prior year accomplishments, priorities and finances are discussed and what is planned for the coming year are highlighted for the Jefferson County area.
The location for the State of the County Breakfast rotates among Jefferson County Public School Districts.
The 2020 State of the County was hosted by the Festus R-VI School District. There were approximately 340 people in attendance for this event. The upcoming 2021 State of the County breakfast is to be hosted by the Fox School District.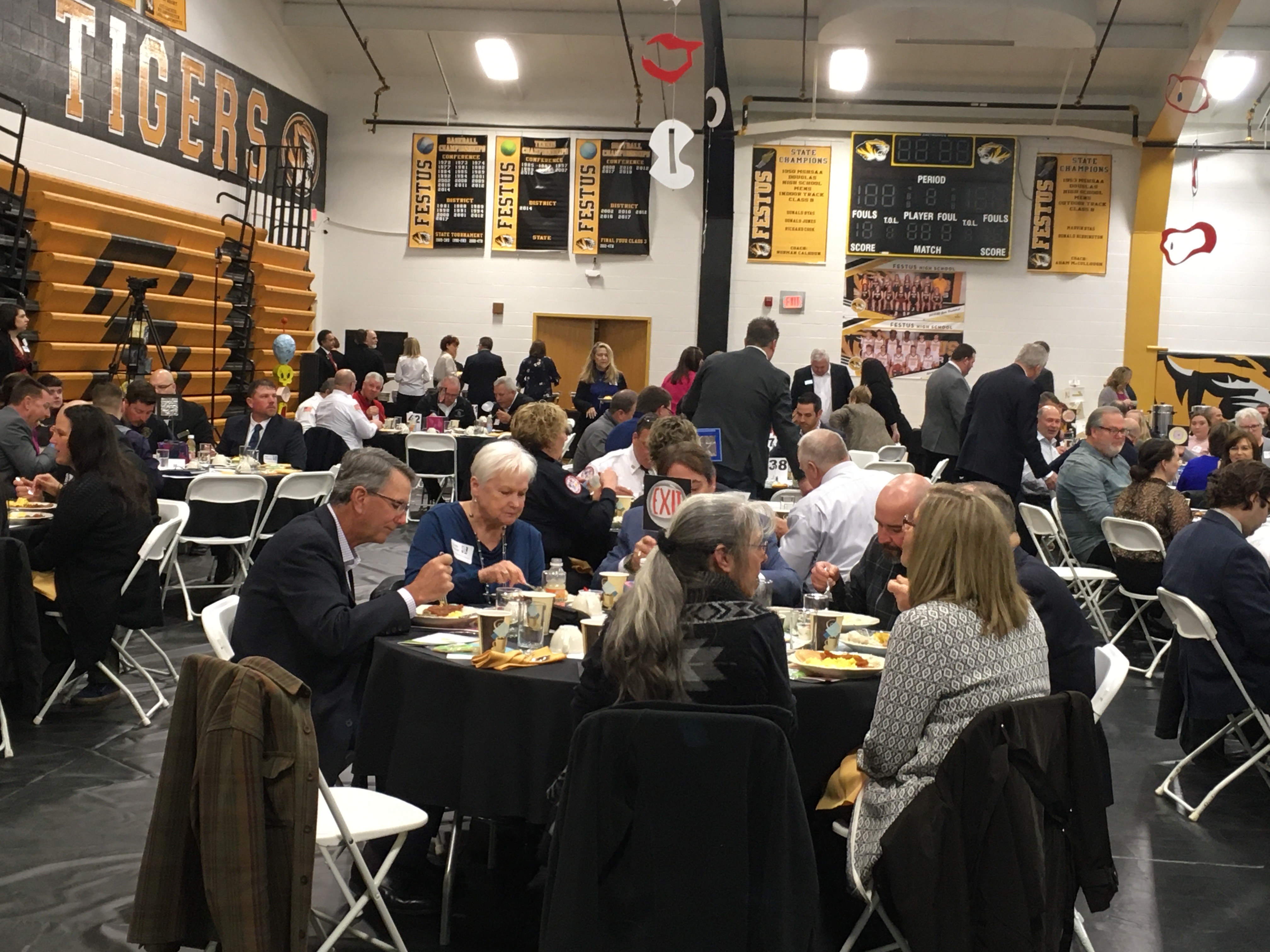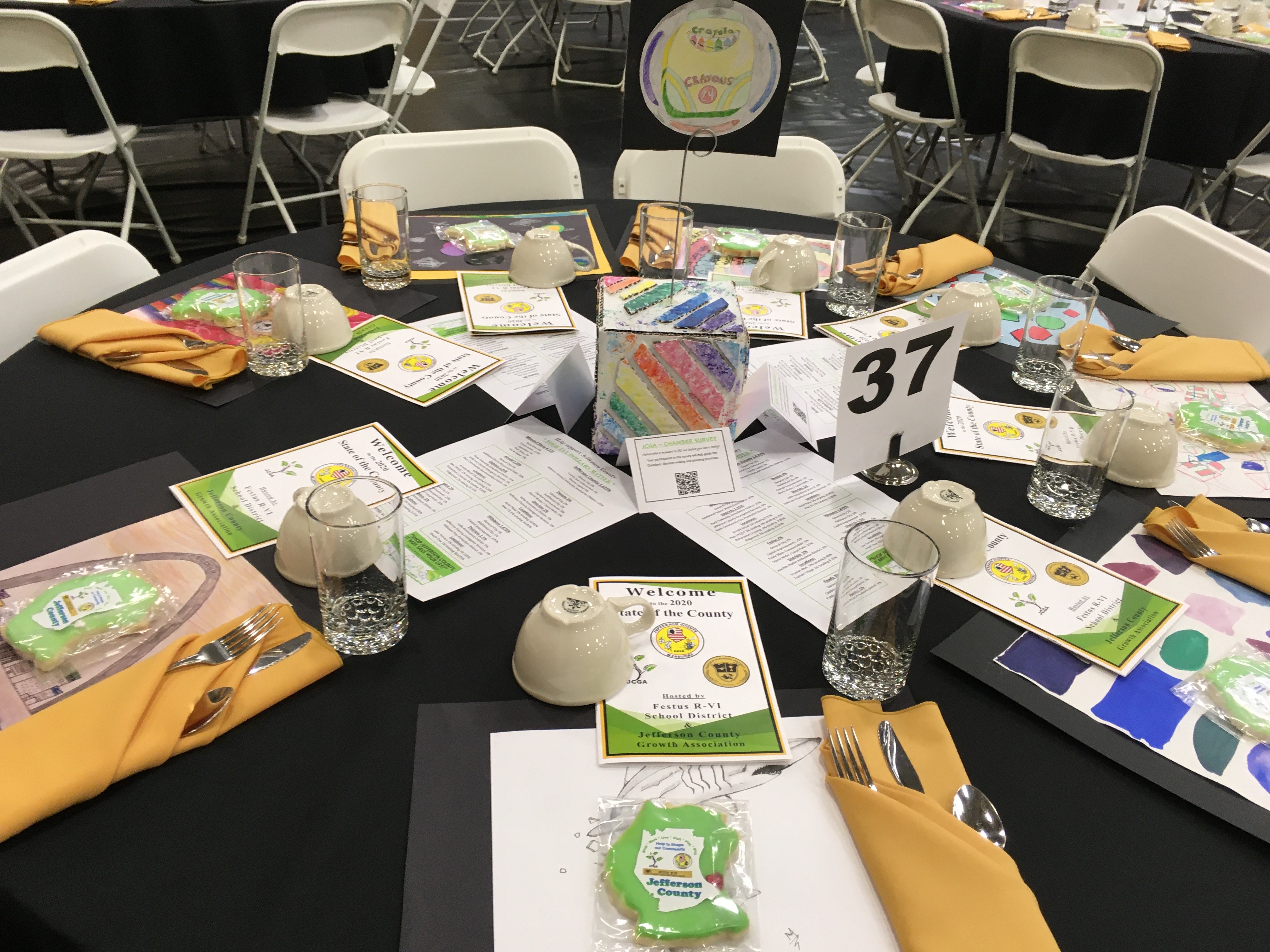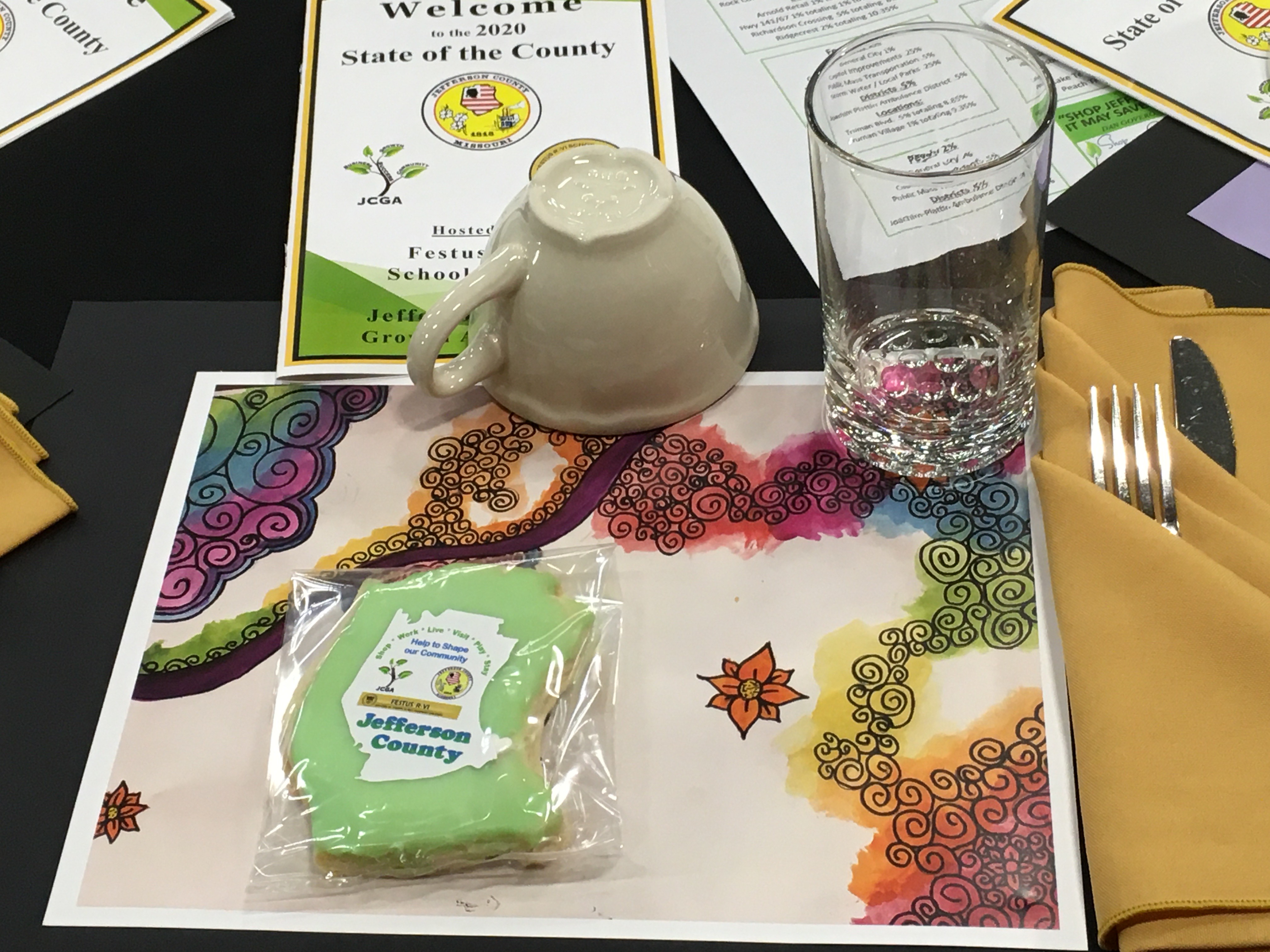 Please note that there were technical difficulties with the sound for the first 7 minutes of the video.