Natural Beauty, Fine Dining, Parks, Wineries & Breweries, Scenic Drives, Historic Sites, and so much more ...
All of these things can be found in Jefferson County, Missouri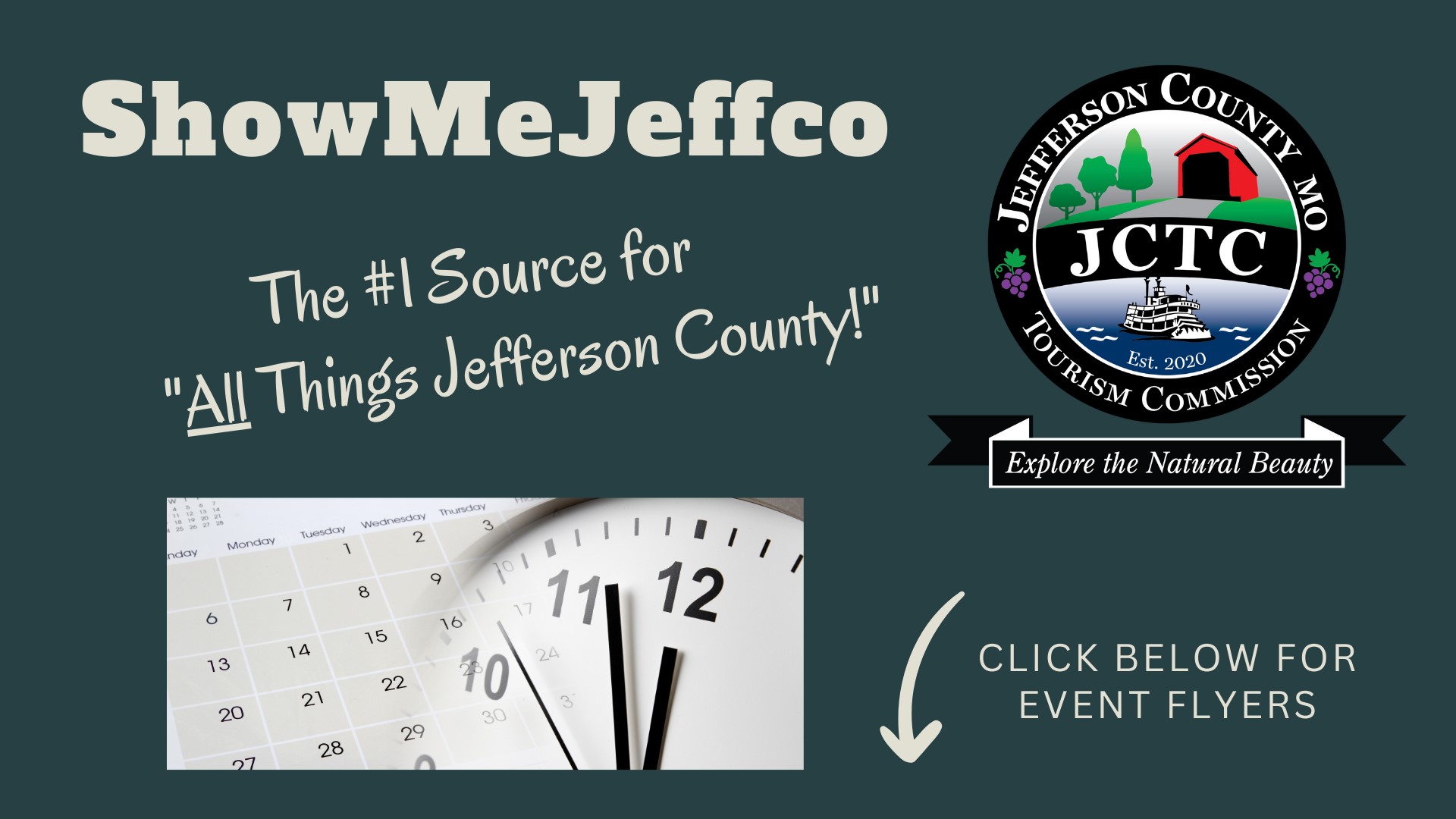 Member - Happy Hour by INVITATION ONLY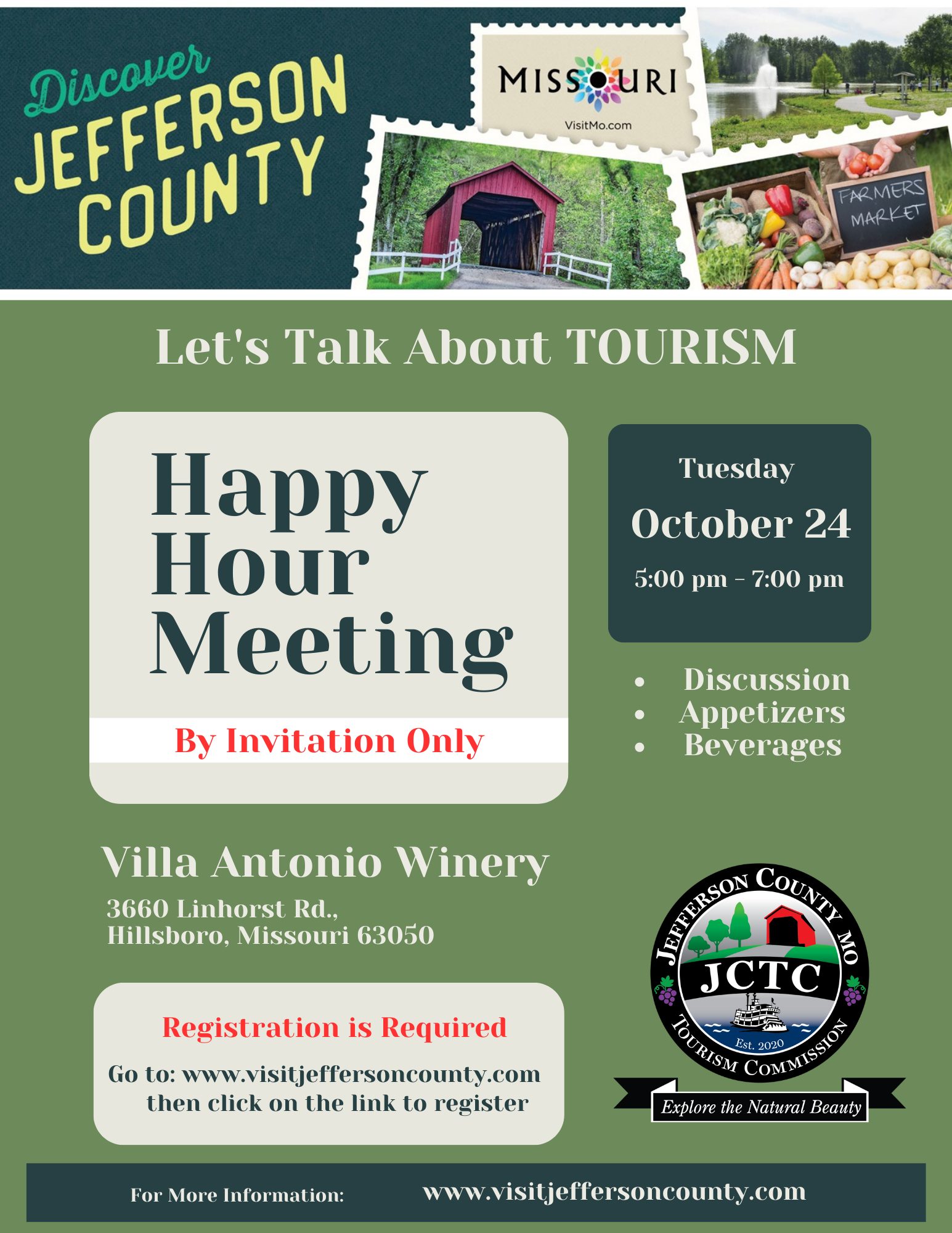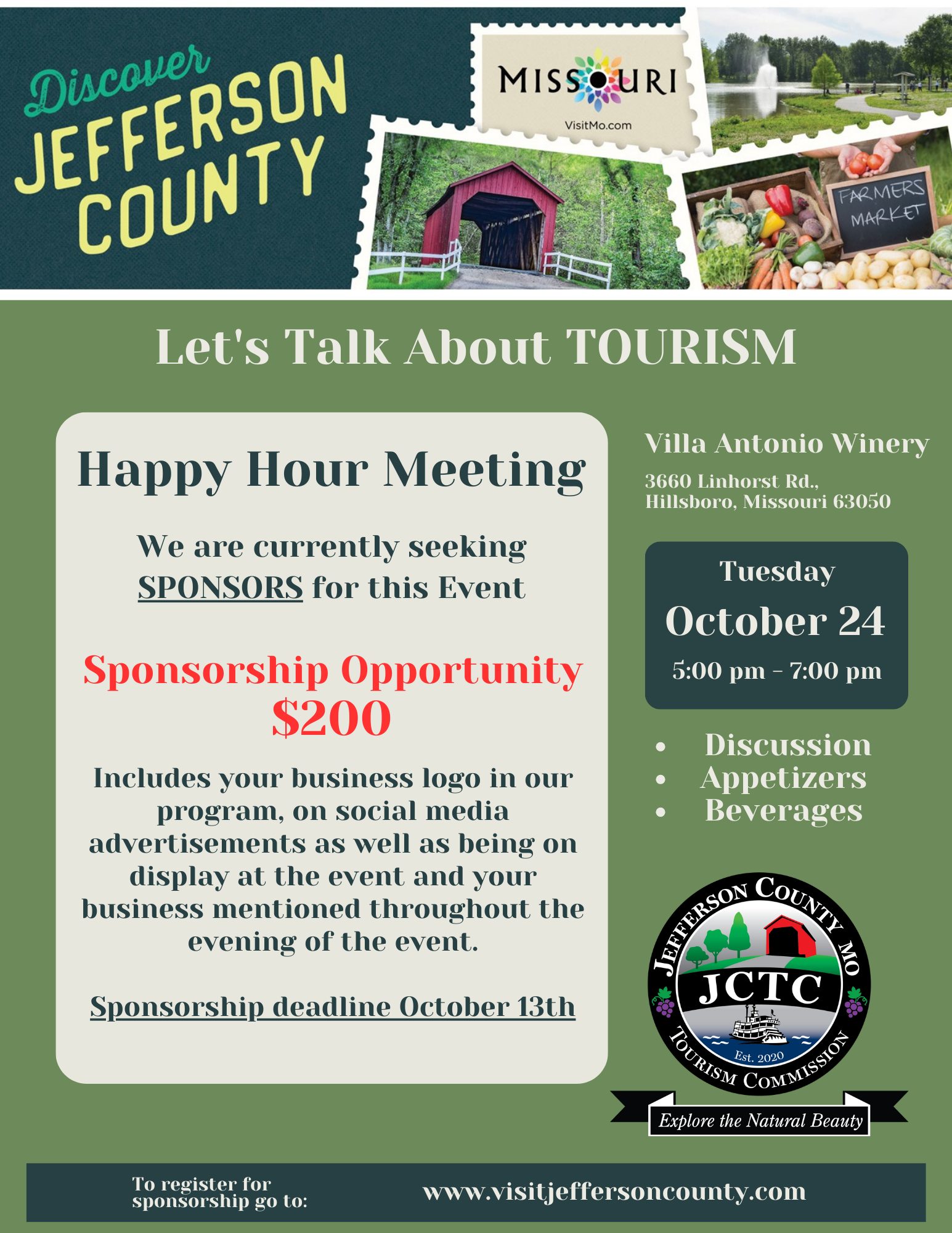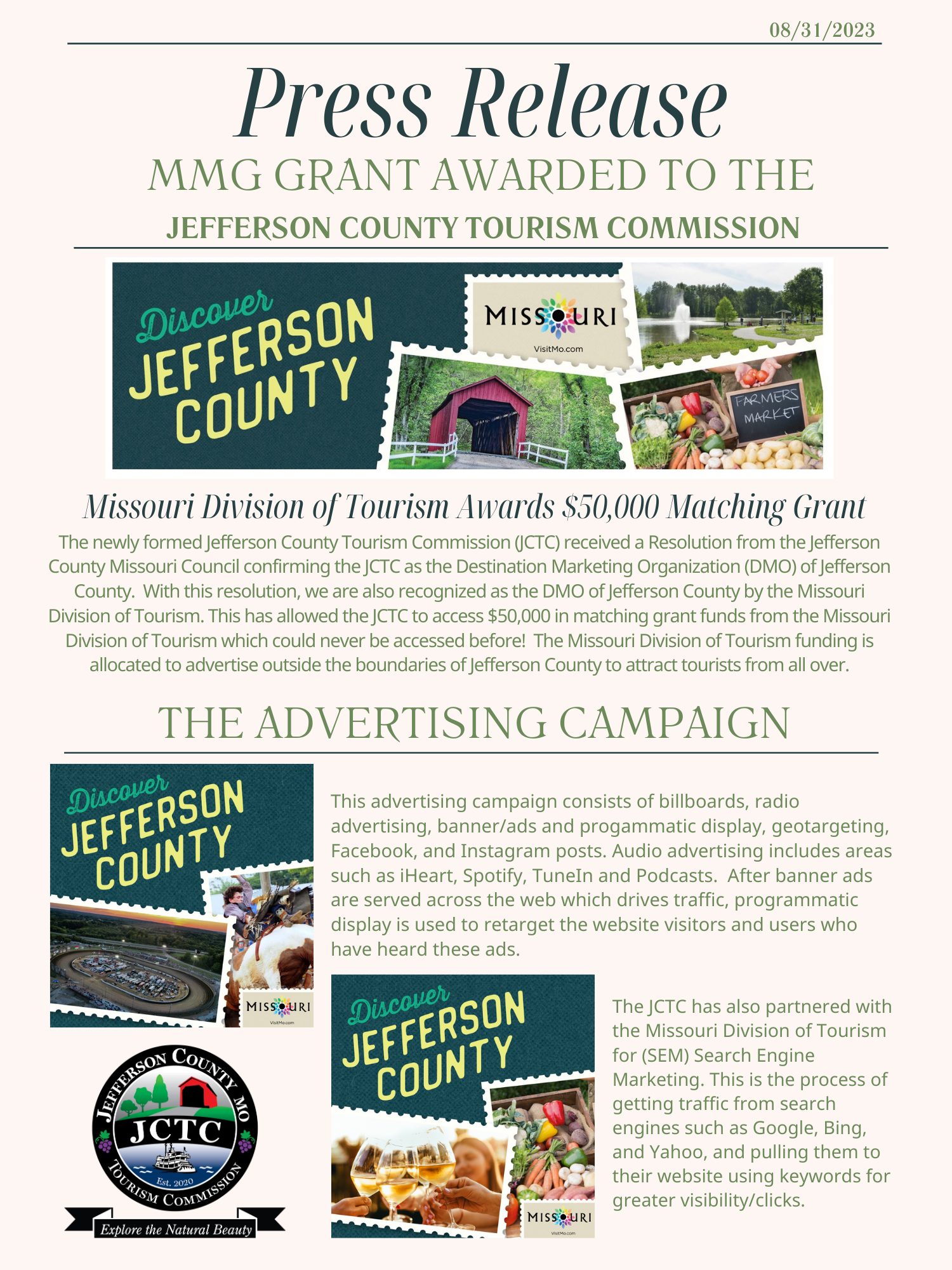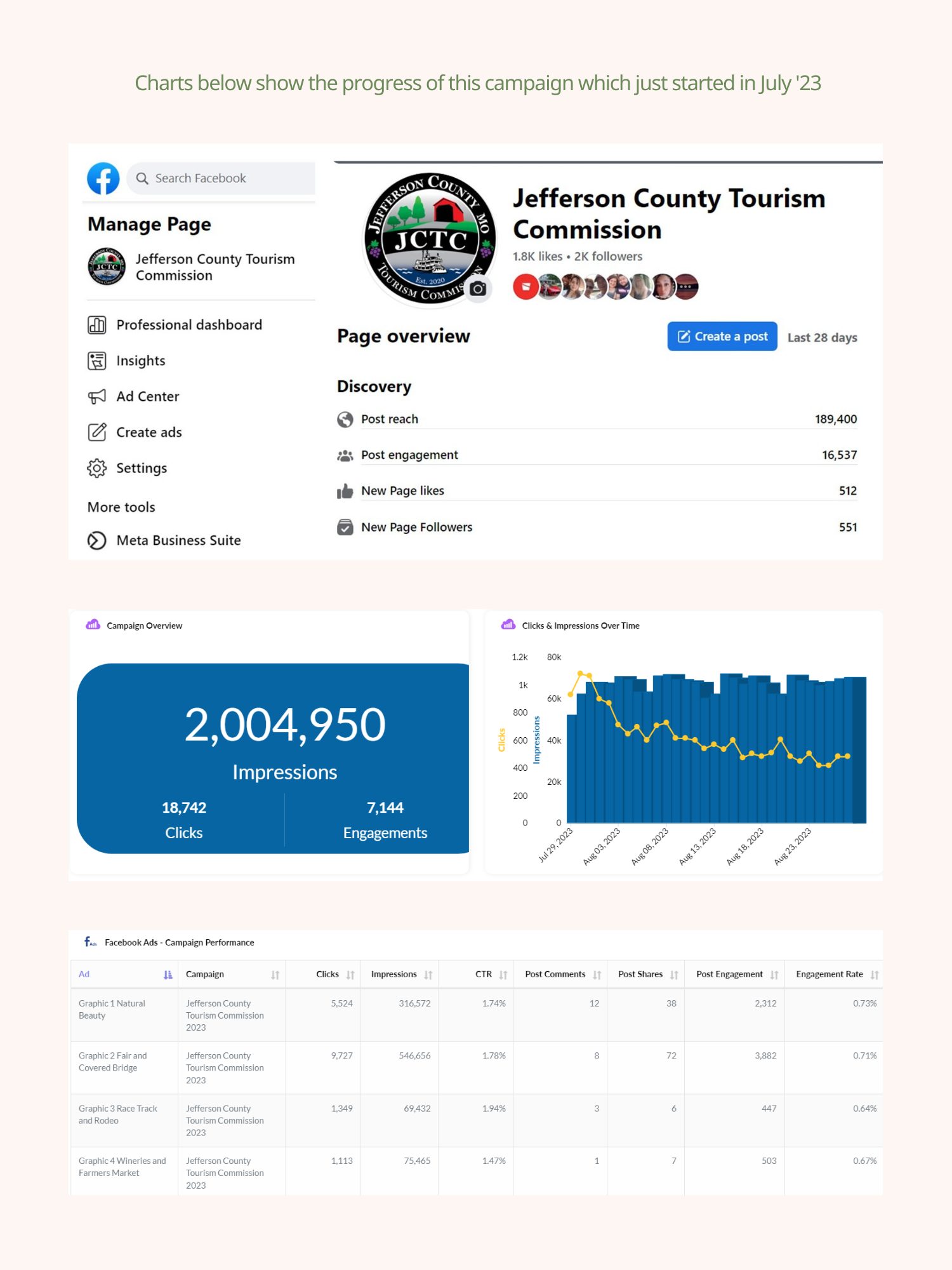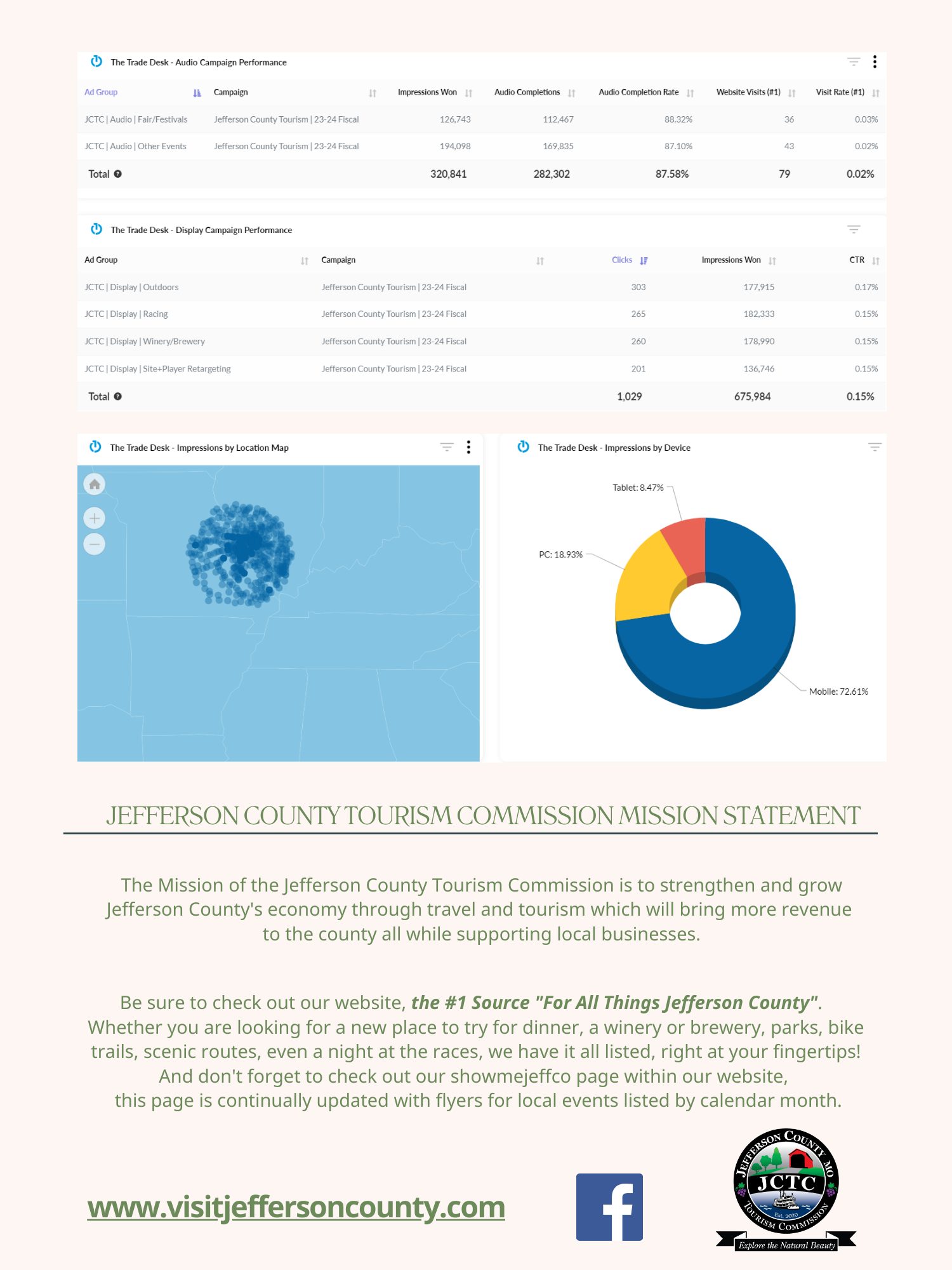 Welcome to the City of Arnold
The City of Arnold, Missouri invites you to learn more about our thriving and vibrant city!
From our rolling hills, green trees, and beautiful waterways to our strong and positive cultural, educational, and municipal infrastructure, Arnold is a wonderful place to live, work, and play. Discover what's going on in and around our community that can enrich and improve your life today, tomorrow, and for years to come!
For more information, check out the Restaurants or Stores by clicking one of the links below.
Welcome to the City of Festus
The City of Festus has a thriving Main Street, beautiful parks, and is home to a variety of fun festivals and events such as the Blues Funk Festival, Swingin' Under the Stars, Winterfest, and so much more!
For more information about Town Events or to visit a Restaurant or any of the Local Stores, click one of the links below.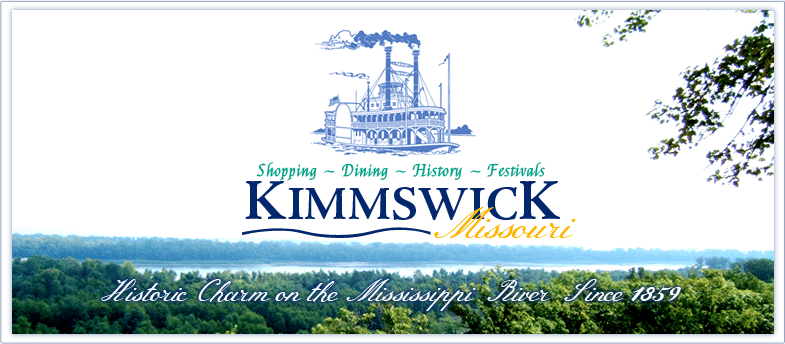 Welcome to Historic Kimmswick
Take a trip to the beautiful and historic city of Kimmswick, Missouri! Step back in time in the city, founded in 1859, where you'll encounter one-of-a-kind shops, quaint eateries, charming inns, and lively attractions such as the annual Strawberry Festival. Stop by LaChance Vineyard's newest location to enjoy fine wines, and an elegant dinner.
Plan your day trip or peaceful getaway to Kimmswick today!
For more information, check out the Kimmswick Town Brochure, Restaurants or Stores by clicking one of the links below.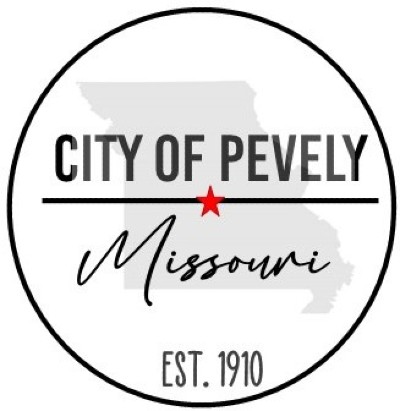 Welcome to the City of Pevely
Pevely is home to the Federated Auto Parts I-55 Raceway, one of the highest-banking dirt tracks around. Bring the whole family for an evening of fun! Visit our modern resort offering golf, swimming, camping, fishing, and even a banquet hall enjoying a beautiful view of the Mississippi River.
For information, check out the Raceway Schedule, Restaurants or Stores by clicking one of the links below.
Escape isn't worlds away, it's all around us!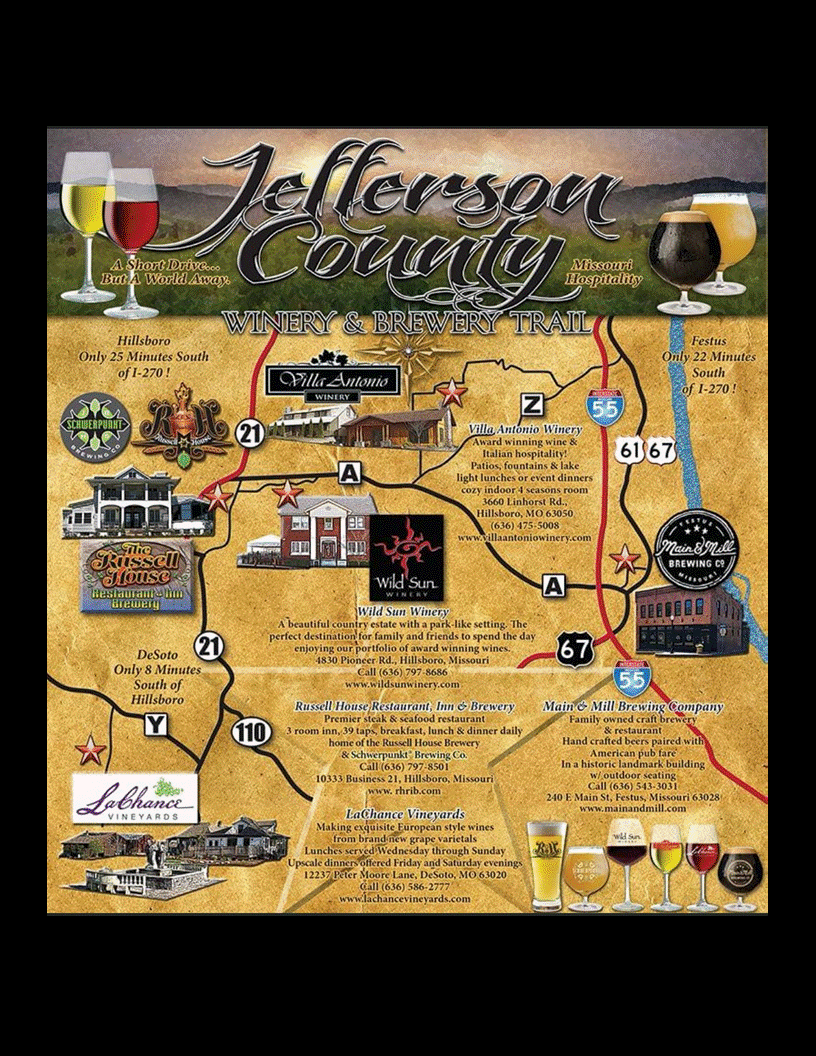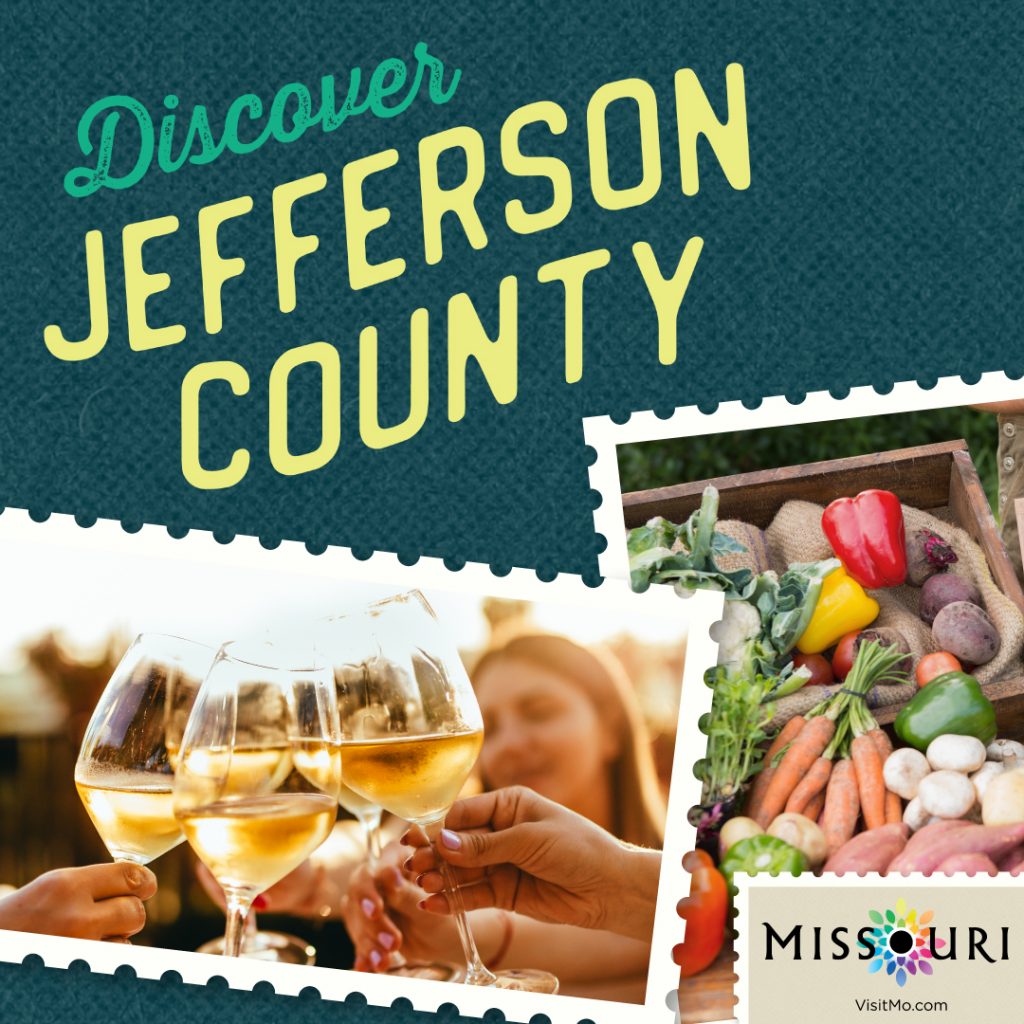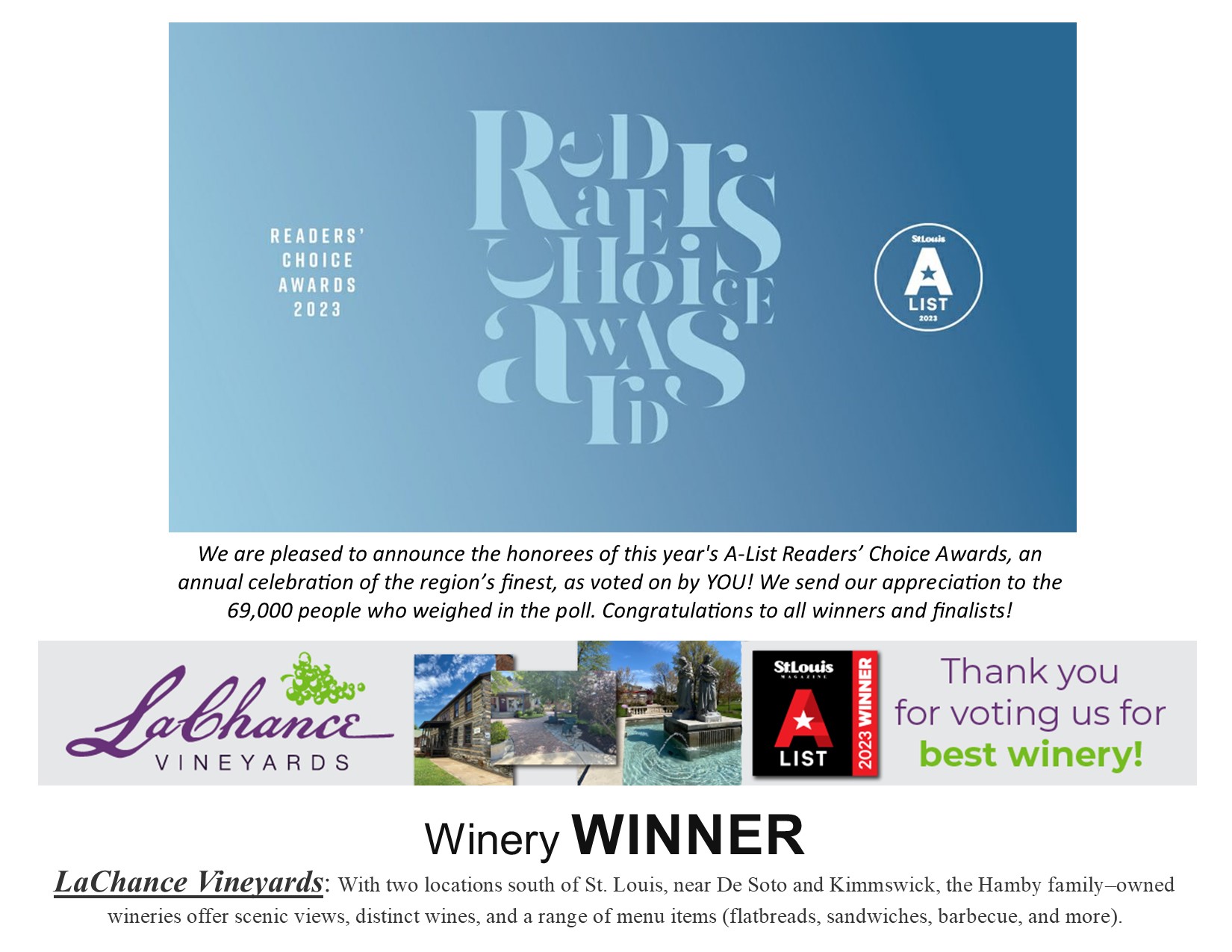 CONGRATULATIONS to
LaChance Vineyards
for being the BEST WINERY in the St. Louis Magazine A List Readers' Choice Awards - 2023!
Visit one of Jefferson County's wineries or breweries and let your senses take flight!
Jefferson County Tourism Commission ~ Volunteer Program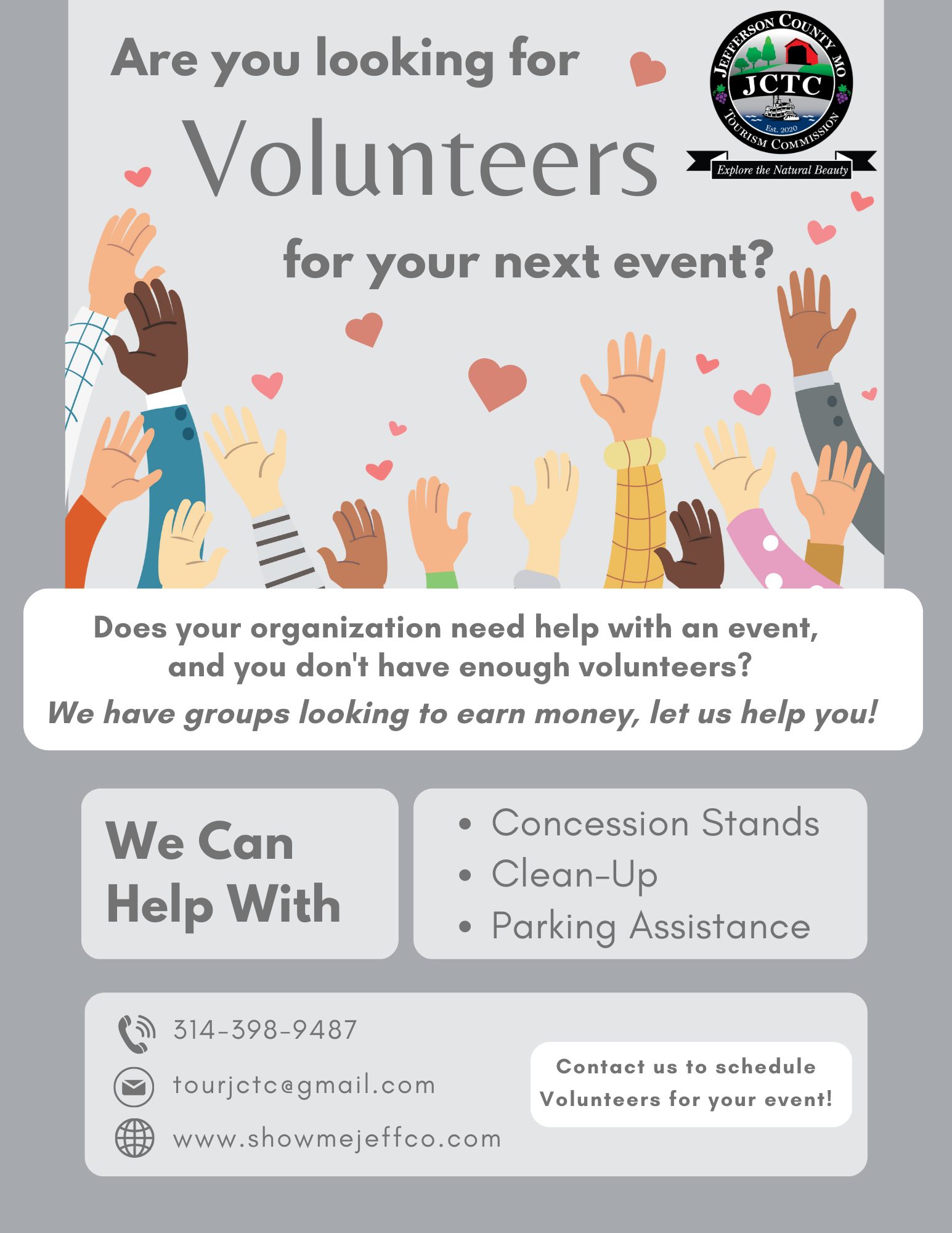 If you are in need of volunteers for your upcoming event, we have groups looking to sign up. Groups (such as high school teams, charitable organizations, and boy scout groups) that are looking to raise funds for a good cause through volunteering. The businesses/organizations looking for volunteer help usually give a 10% donation from the concession stand which has been worked by the volunteers, a flat fee or another example is approx. $400 - $500 for parking assistance for the event.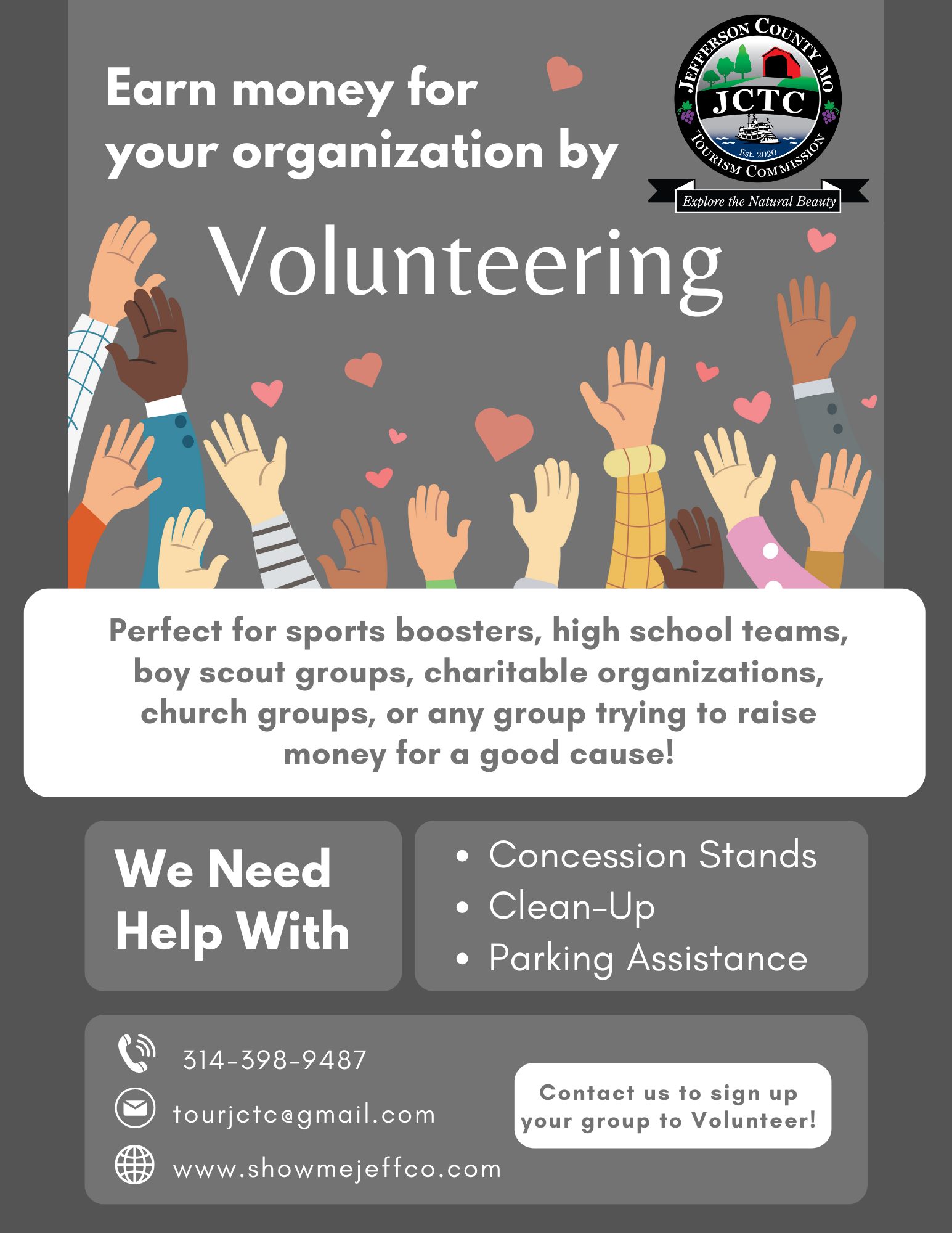 If you're looking to raise money for your group/organization, let us help you find that event! Please submit the following information by email to be added to the waitlist. Once we have openings, we will reach back out to you.
Information needed: Group/Organization Name / Email / Contact Person / Phone Number / # of Volunteers and if they are over the age of 18
 What a great way to support our community, by

shopping local.

 Check out some of these unique shops and restaurants all around Jefferson County!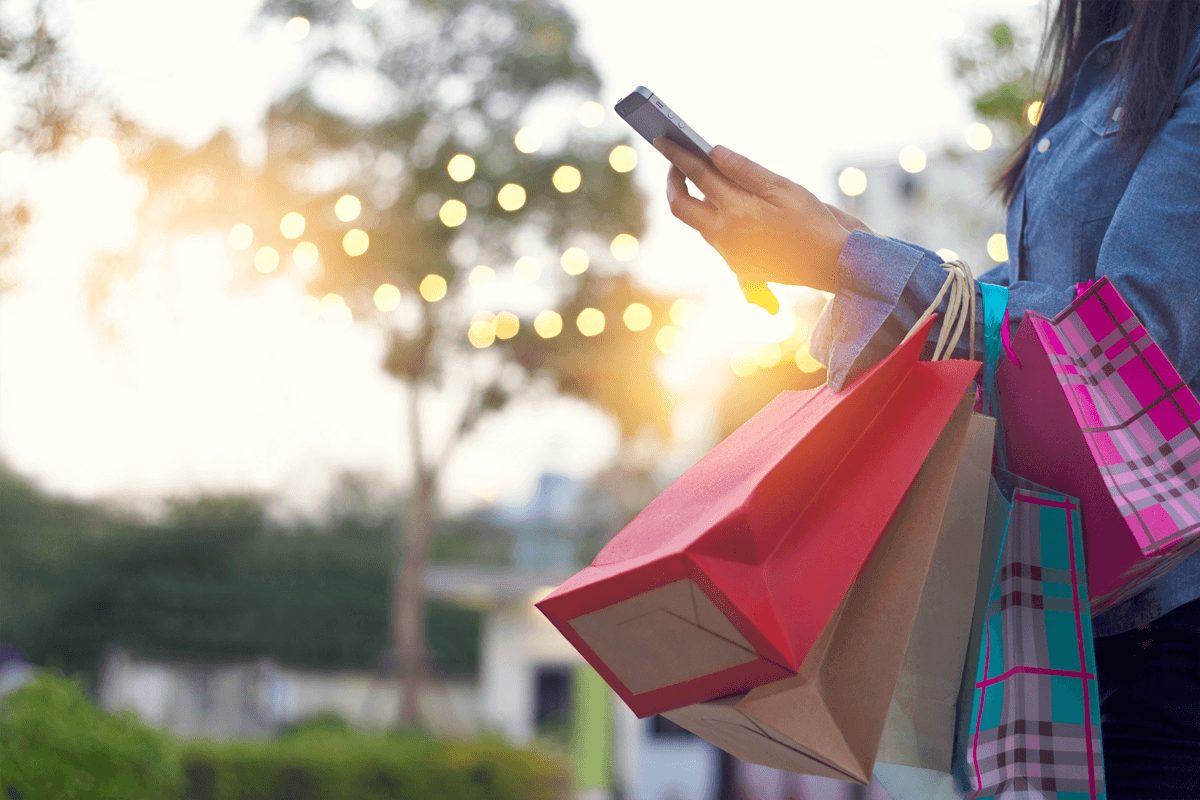 Enjoy

an adventurous nature hike, delicious lunch then popcorn and movie to end the day!
Breakfast, antique shopping, and a trip to the winery for a drink and dinner all while taking in the breathtaking views!
Shopping on Main Street, enjoying a delicious lunch and brew, off to the park for some family fun and end the day with frozen custard!
A fun day of play for the kiddos on a state of the art playground, venture on a nature hike, then learn a bit of history while overlooking the river and finish the day with some tasty mexican food!
Start your day on a nature hike, round of golf, then enjoy dinner and a trip to the Brewing Co. for a cold one!
Breakfast, a day of exploring a few historic sites such as the Sandy Creek Covered Bridge then on to wine tasting and dinner!

Lunch, site seeing at Mastodon State Historic Site and custard for dessert!
Golfing, dinner and a night at the raceway!
Shown below is a construction map courtesy of MoDOT, listing the 2023 -2024 Scheduled projects in Jefferson County.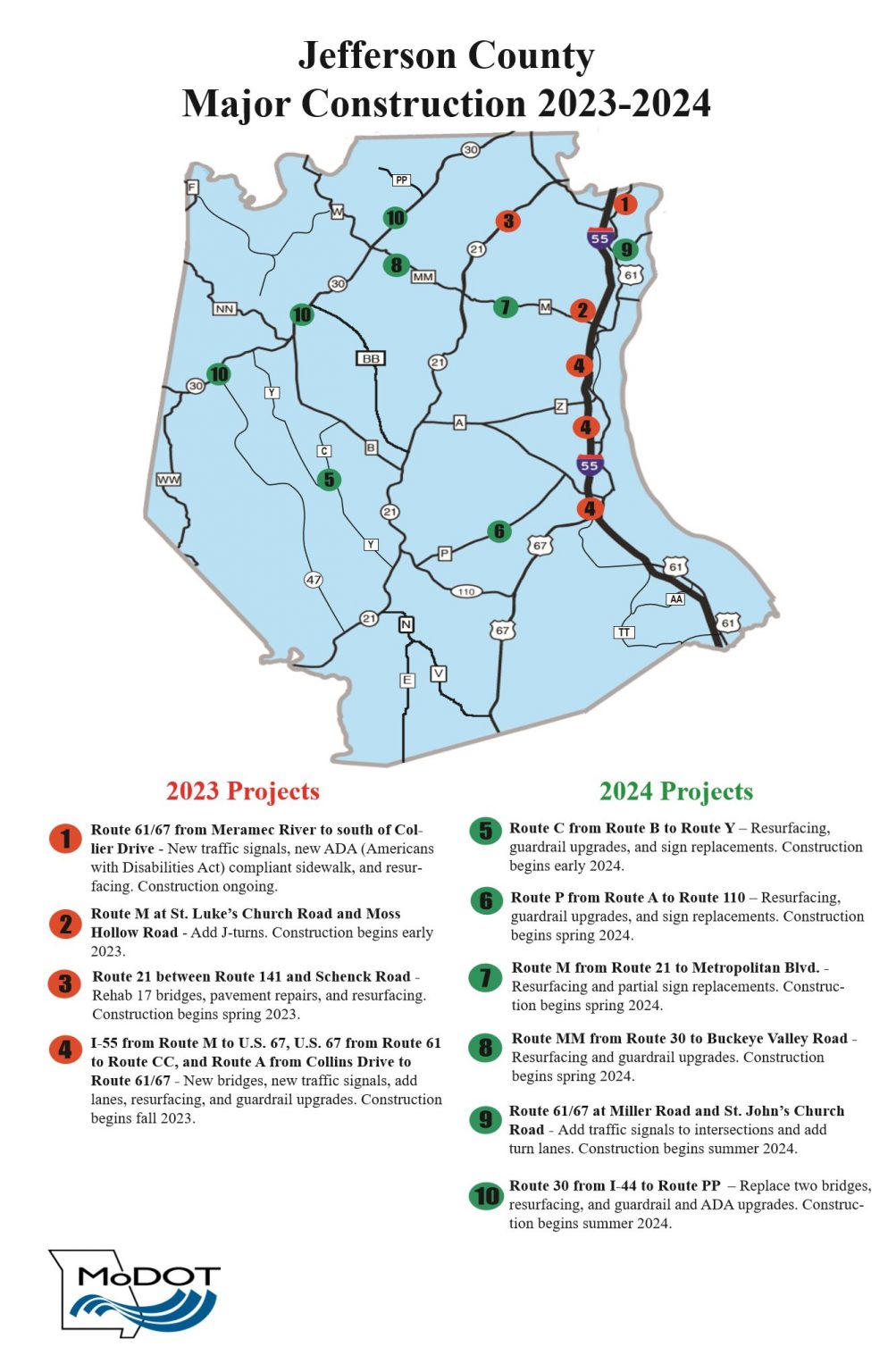 NEWLY FORMED COUNTYWIDE TOURISM COMMISSION
Take a look, we want to share the exciting news!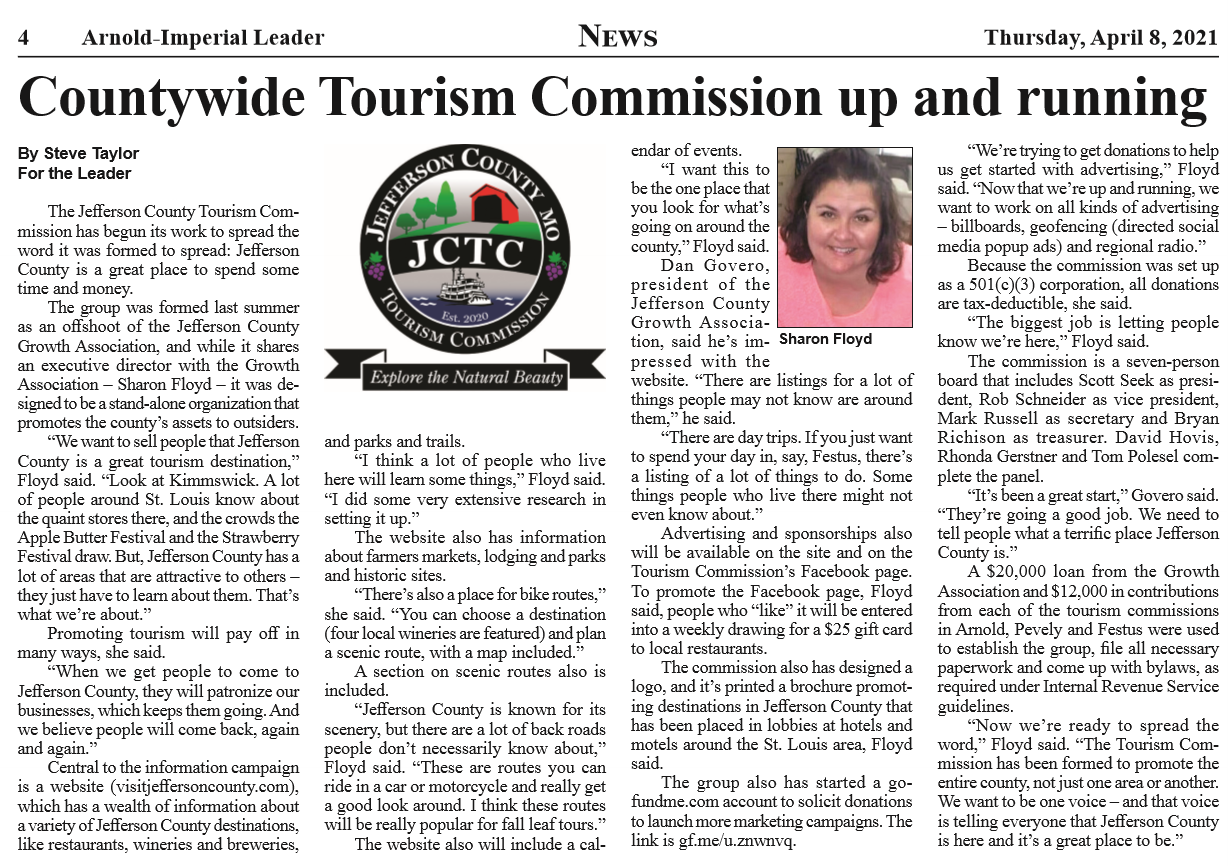 UPDATE:
In March of 2022, the Jefferson County Tourism Commission (JCTC) has been designated by the Jefferson County, Missouri Council and recognized by the Missouri Division of Tourism as the "DMO" Destination Marketing Organization of Jefferson County, Missouri. This recognition allows the Jefferson County Tourism Commission to apply for matching grants through the Missouri Division of Tourism never before accessed. This is a wonderful opportunity for the JCTC to promote the entire county to bring tourism dollars here to our community.
Learn all about the Jefferson County Tourism Commission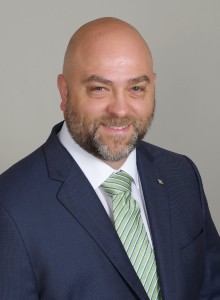 Learn about the Jefferson County Tourism Commission
Listen to Scott Seek, former President of the JCTC Board, discussing the formation and plans for the newly formed Jefferson County Tourism Commission at the 2021 State of the County Address.
The Jefferson County Tourism Commission would like to take this opportunity to thank the Arnold Tourism Commission, Festus Tourism Commission, and the Pevely Tourism Commission for their continued support in the start-up of the JCTC. We would also like to thank the Jefferson County Growth Association for their continued efforts and support in helping to form the JCTC. This plan has been in the works for many, many years now. A lot of thinking and planning by many JCGA Board Members has gone into this venture which has finally become a reality. We look forward to the road ahead and where we can take it!
Thank You,
Jefferson County Tourism Commission Board Members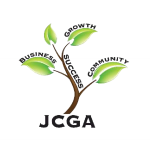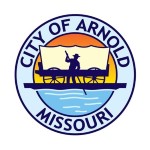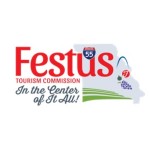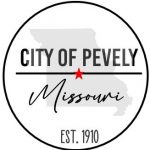 Become a MEMBER today ~ Let us help to promote your business!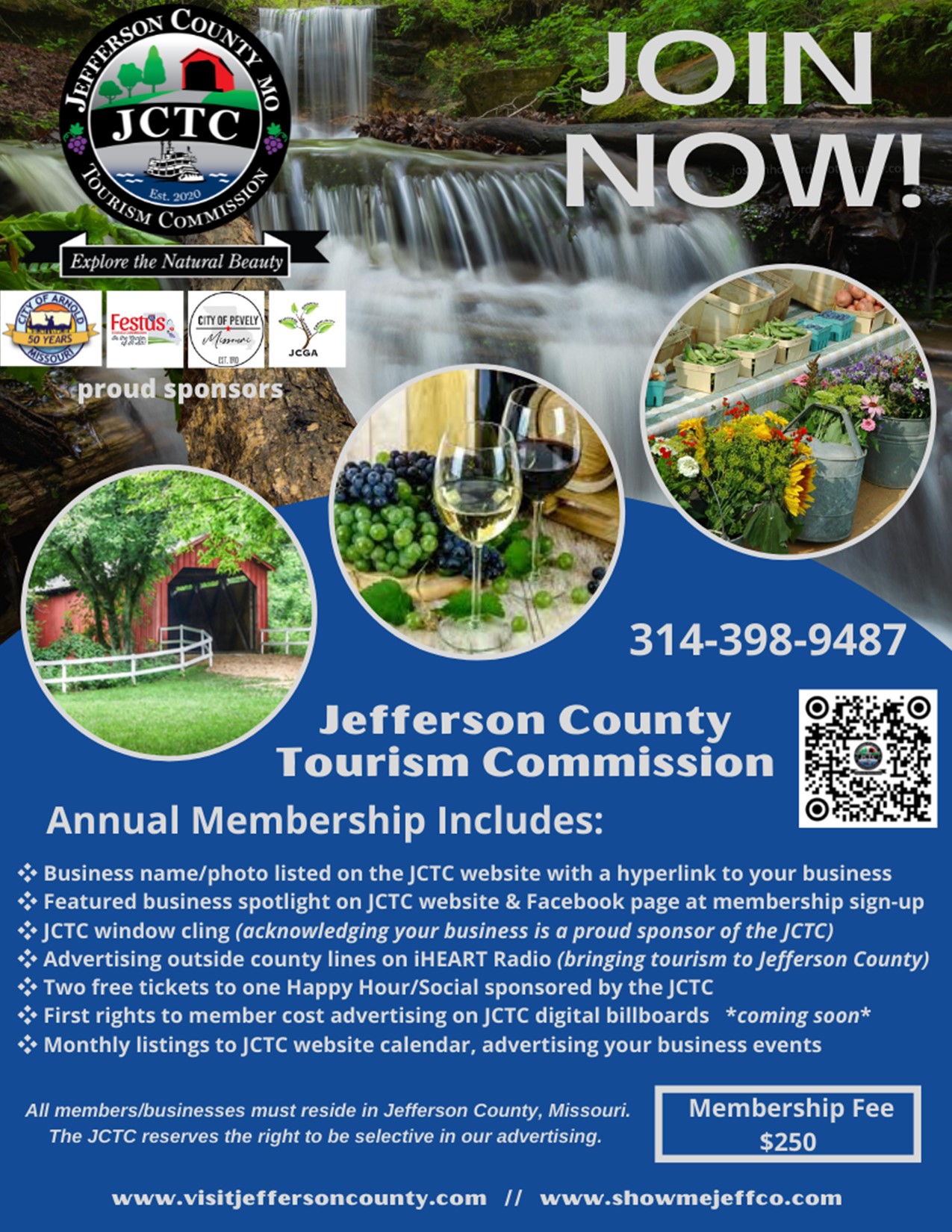 Calling all LOCAL BUSINESSES in Jefferson County
The Jefferson County Tourism Commission is becoming the number one site for "All Things Jefferson County".  This website and our Facebook page are geared toward supporting our Local Businesses. The JCTC is here to support the entire county as a whole, not just individual municipalities. There is great value in joining as you can see from the list above, many local businesses are jumping on board. Click the link below to join now, help others notice your business!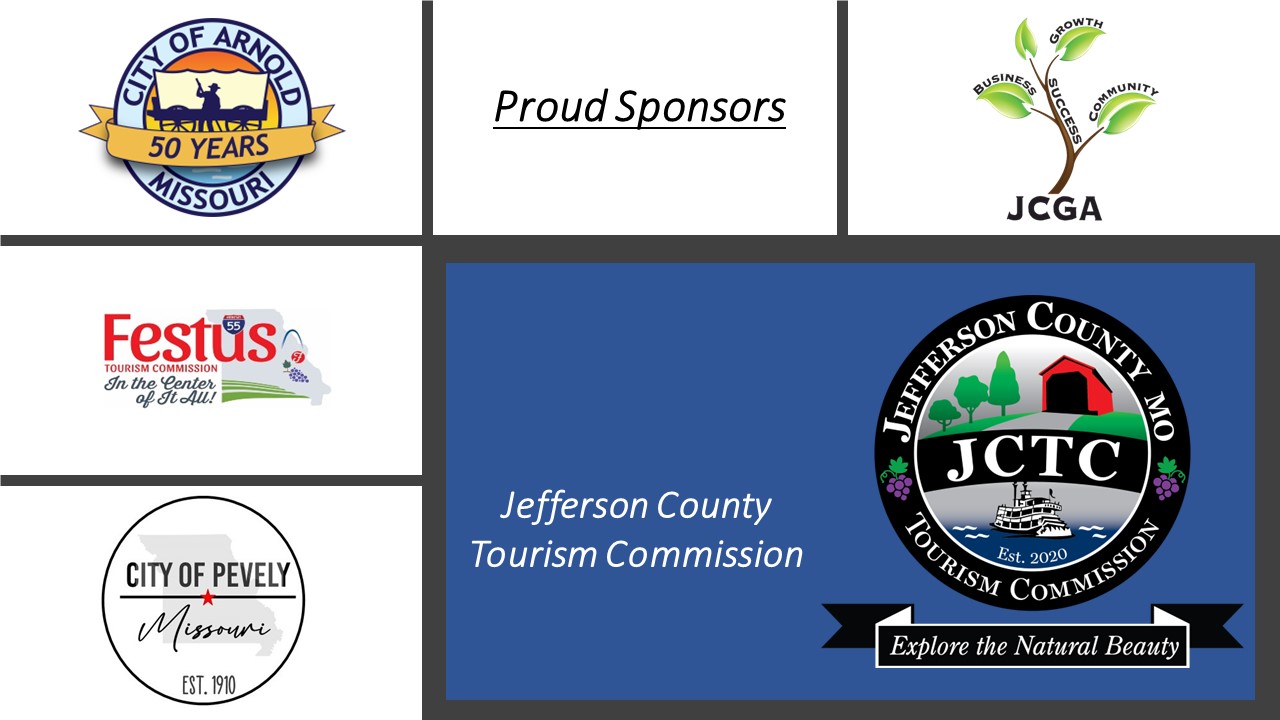 Proud Supporters and Newest Members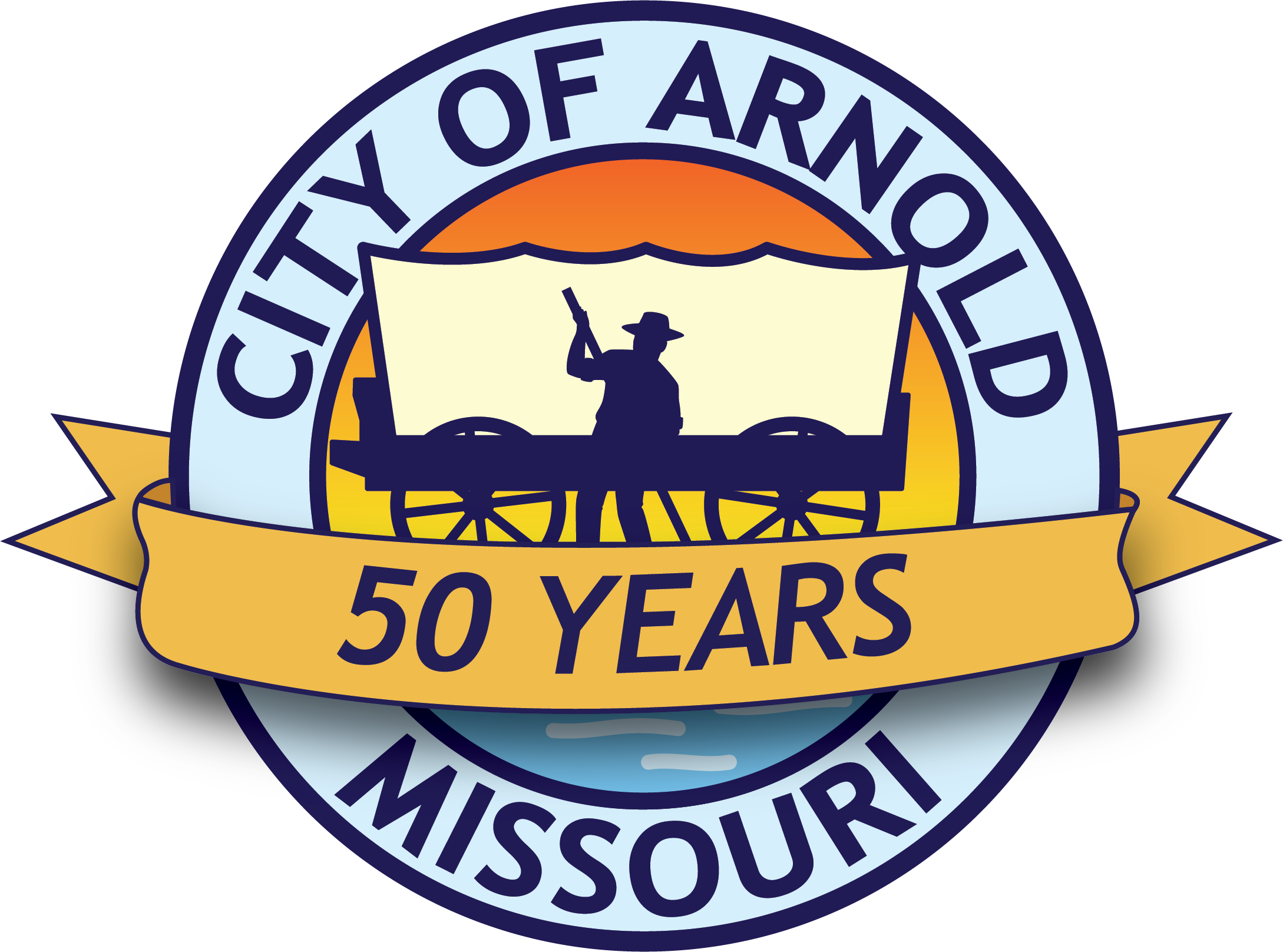 Arnold Tourism Commission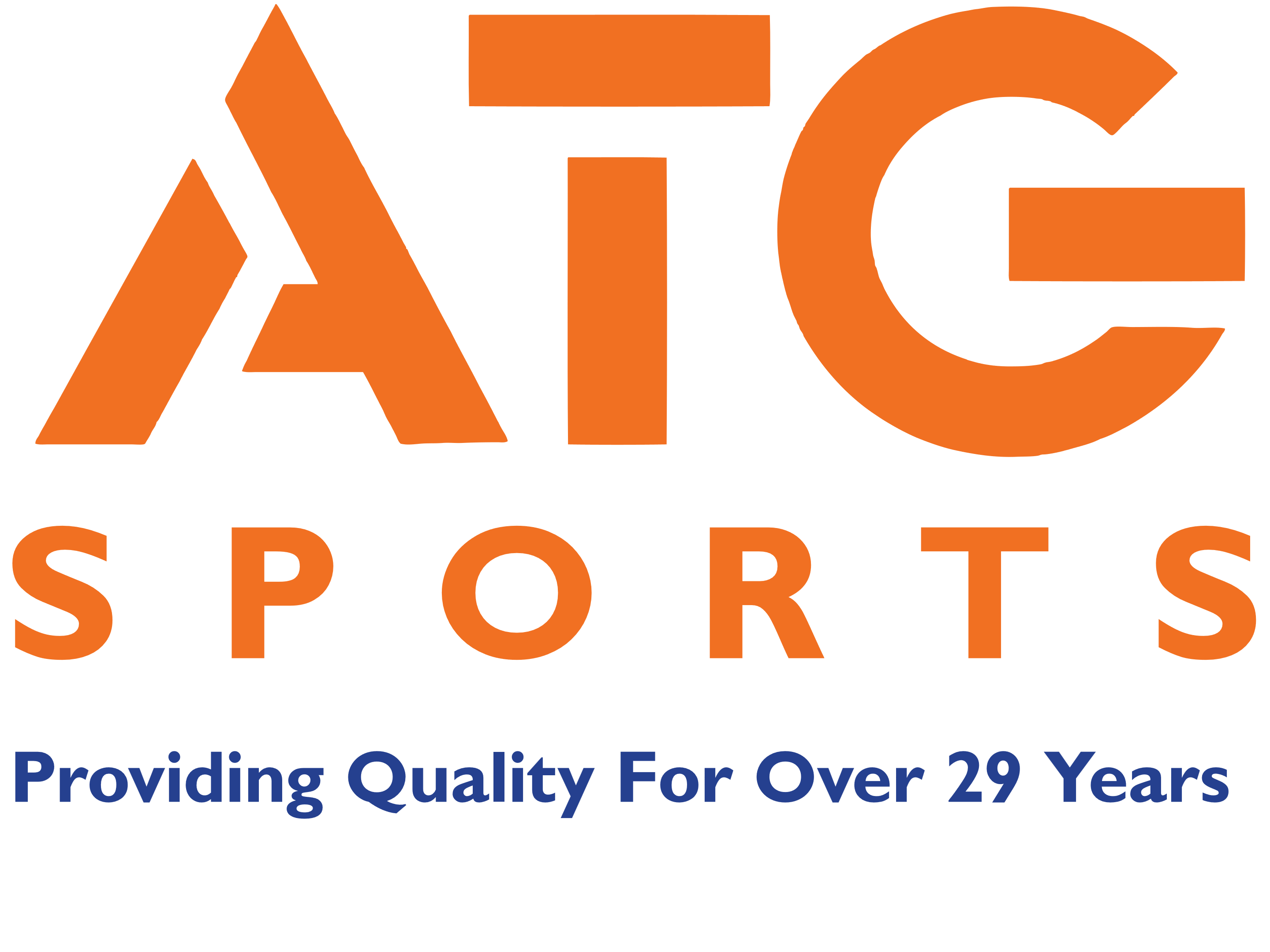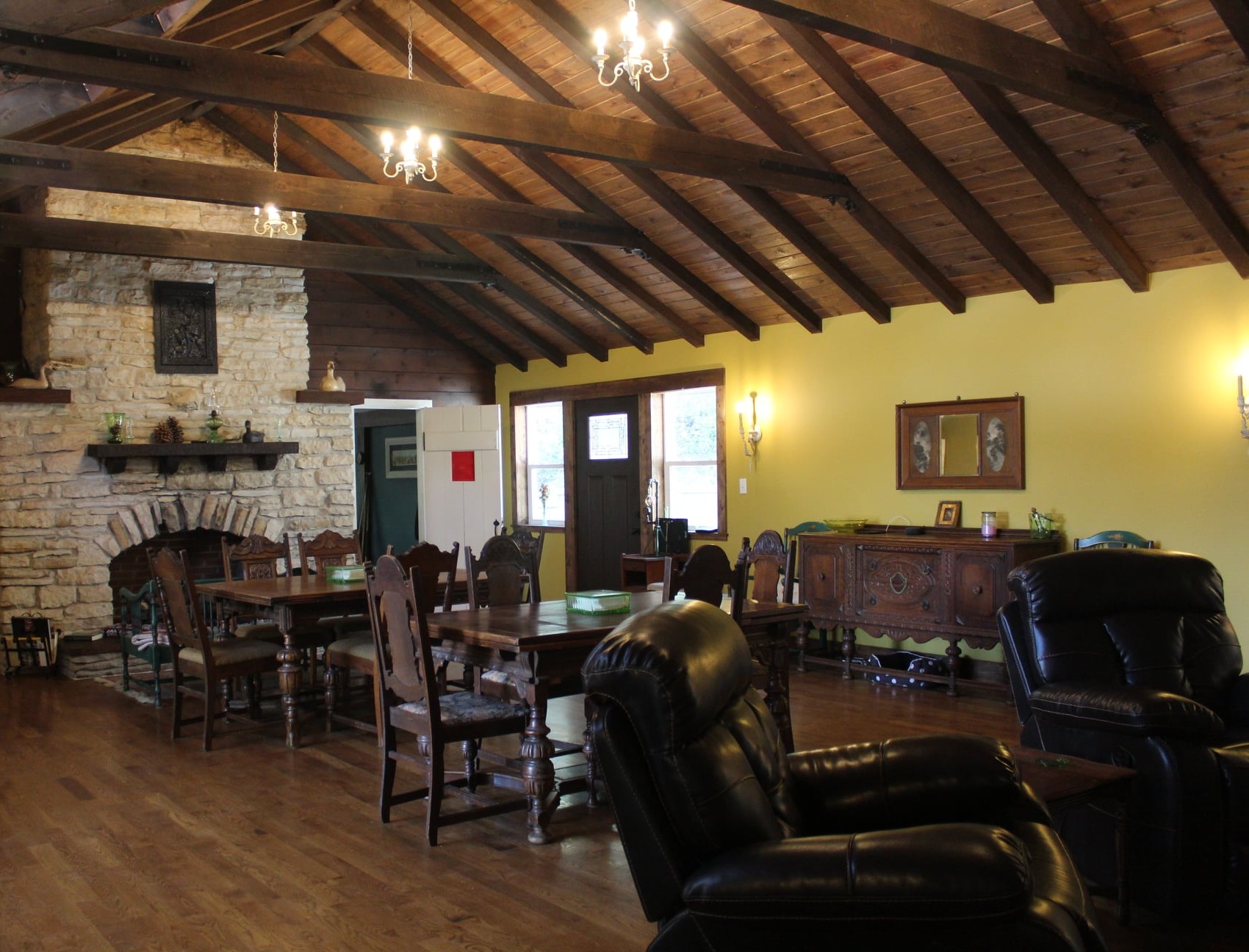 Camp Skullbone in the Wooods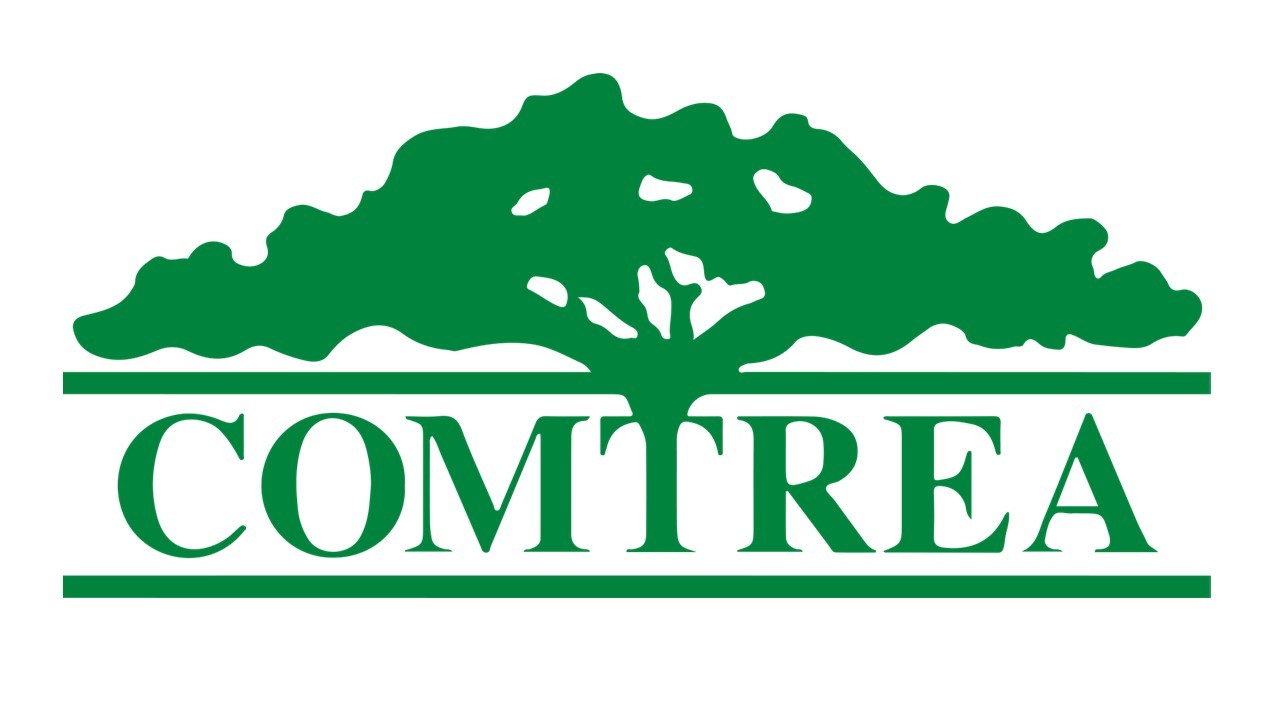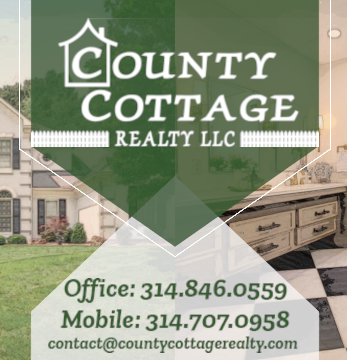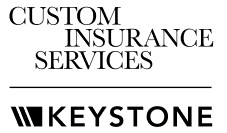 Custom Insurance Services Inc.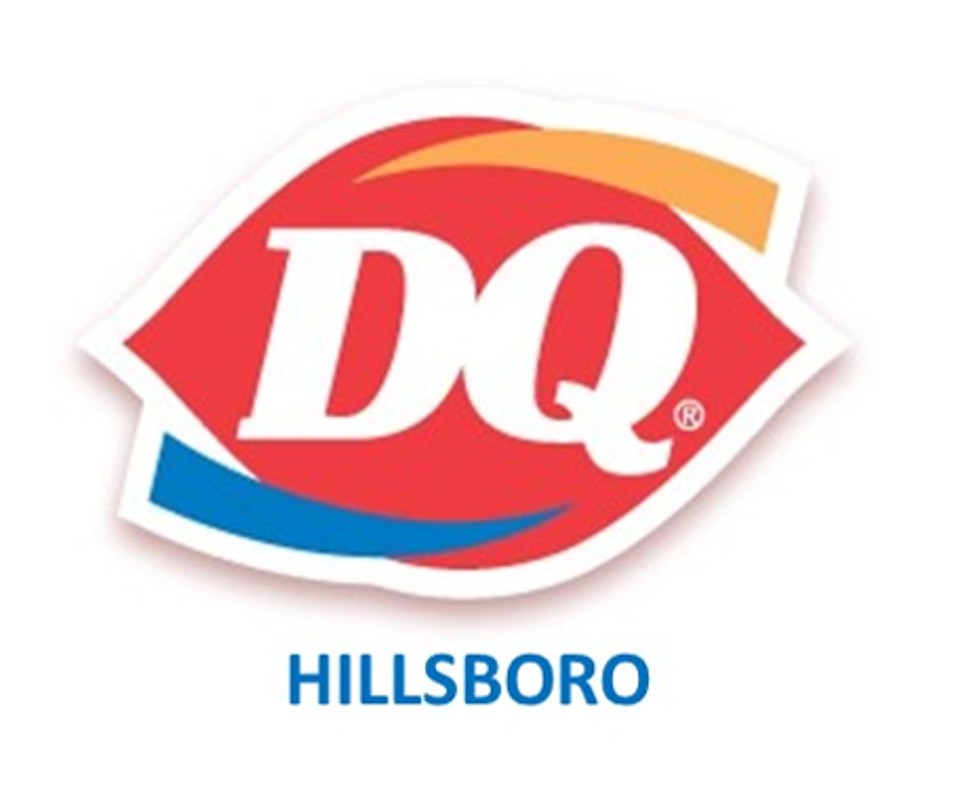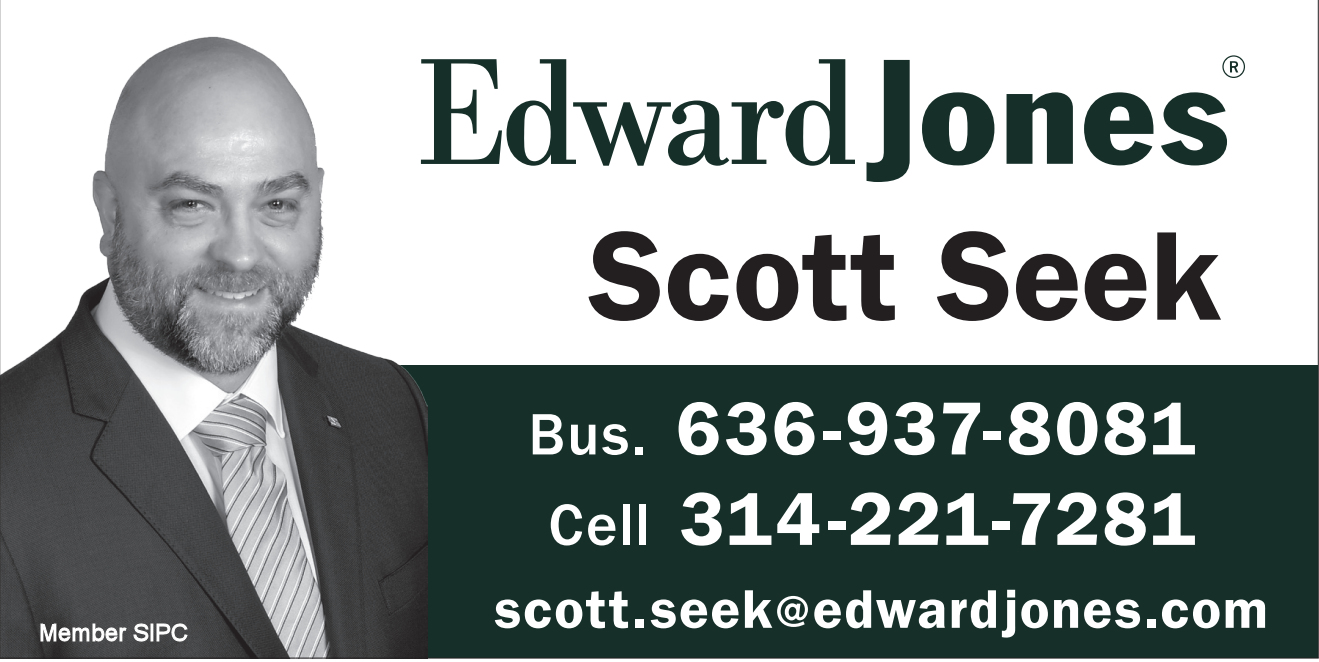 Edward Jones / Scott Seek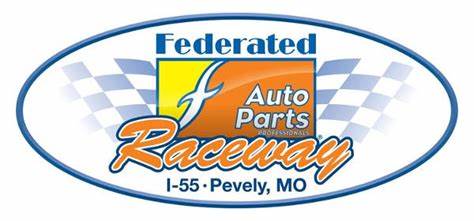 Federated Auto Parts Raceway at I-55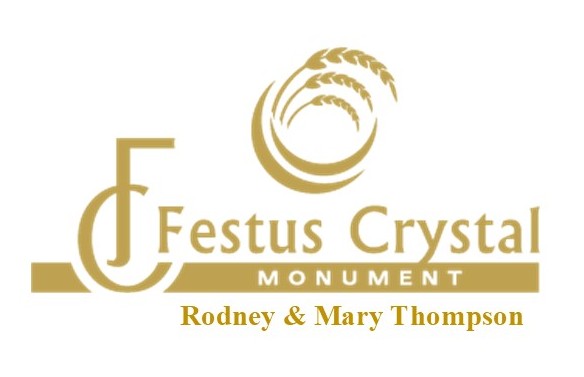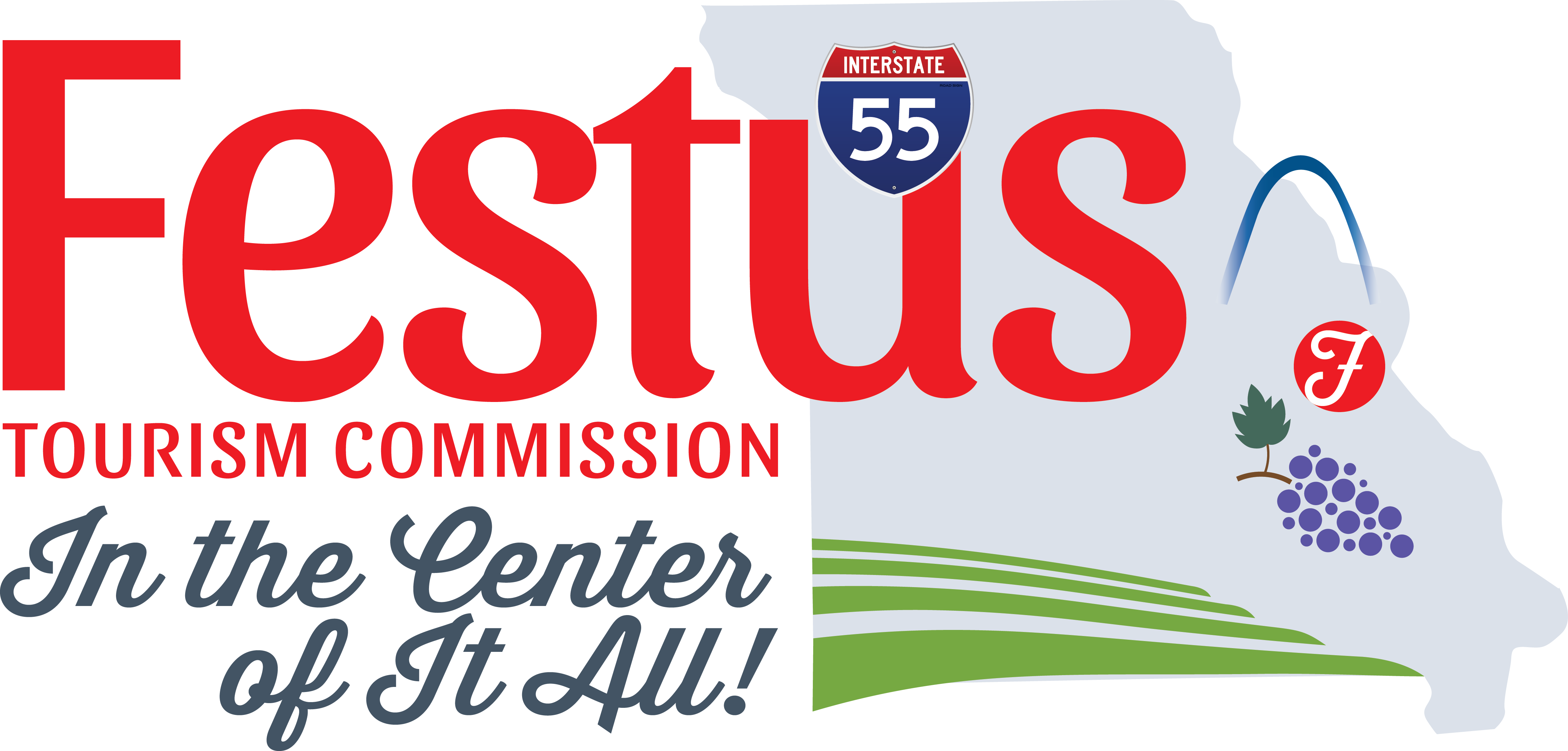 Festus Tourism Commission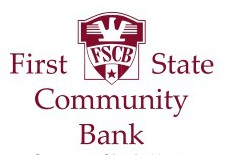 First State Community Bank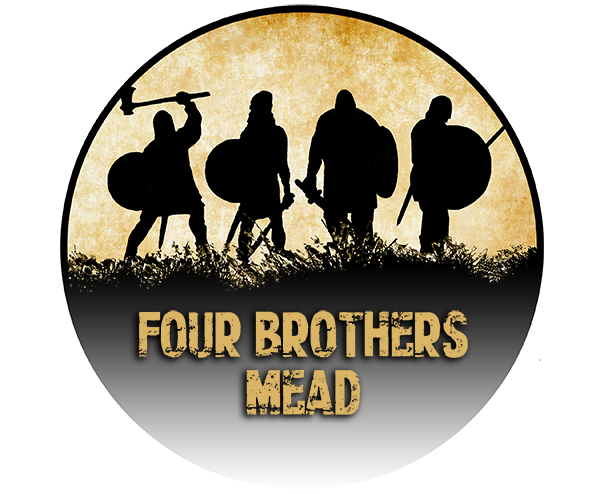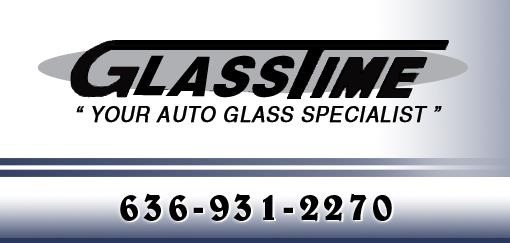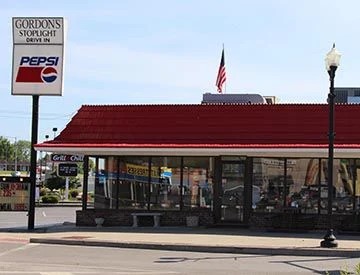 Gordon's Stoplight Drive-In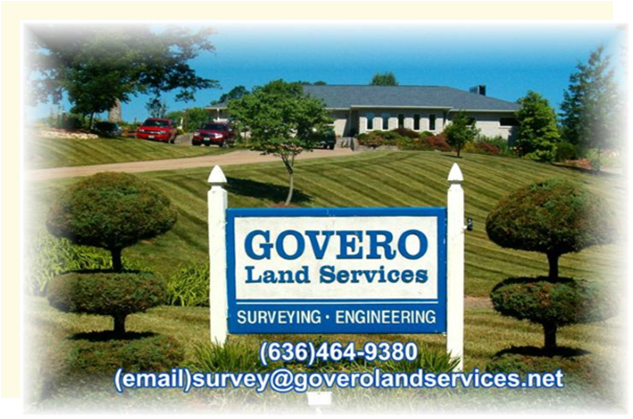 Govero Land Services, Inc.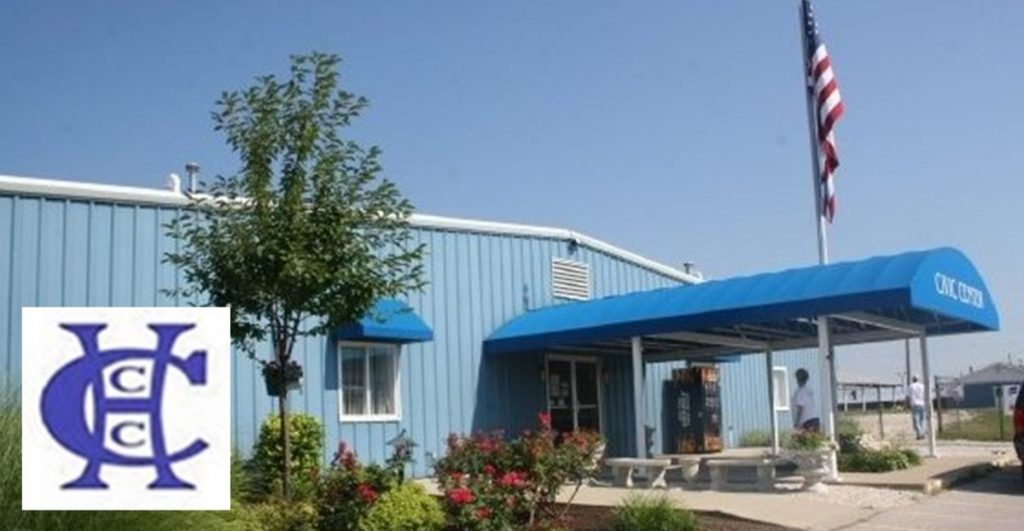 Hillsboro Community Civic Club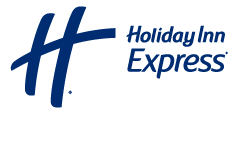 Holiday Inn Express & Suites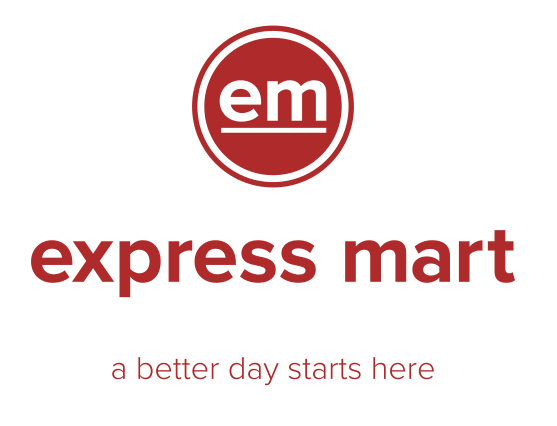 Home Service Oil / Express Mart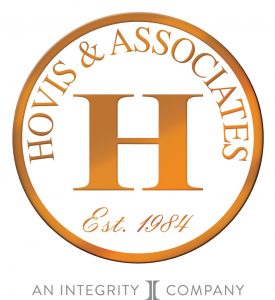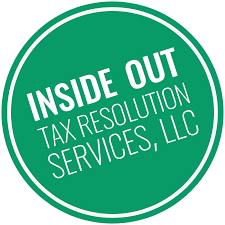 Inside Out Tax Resolution Services, LLC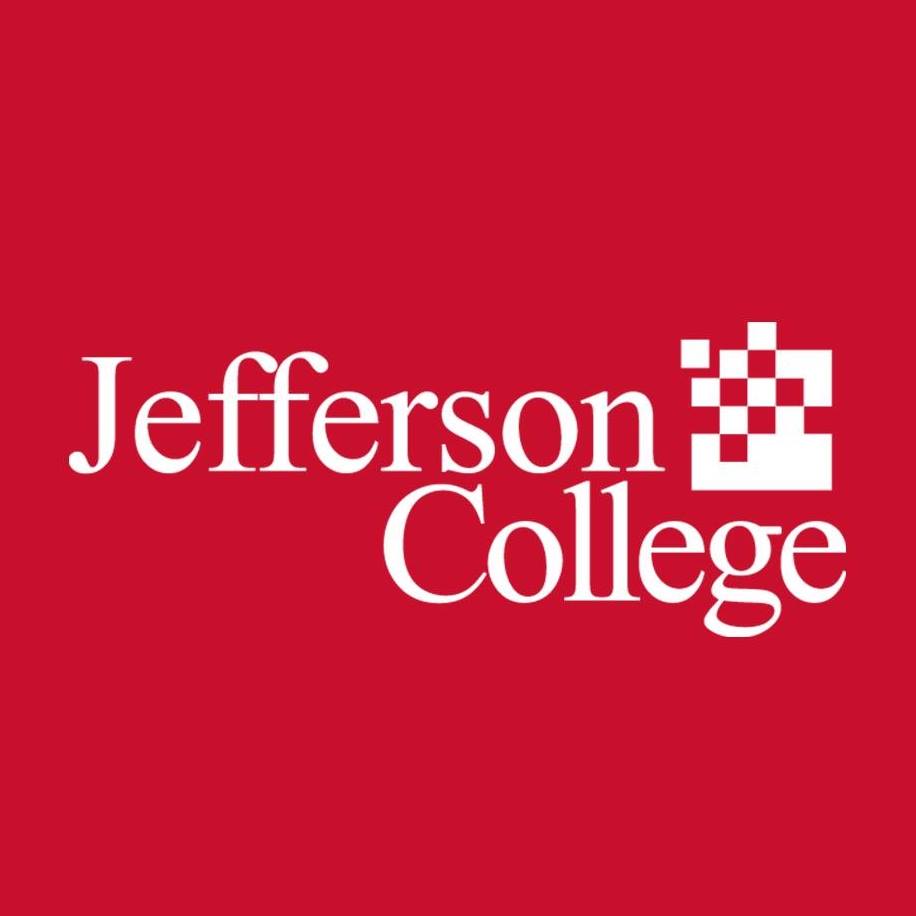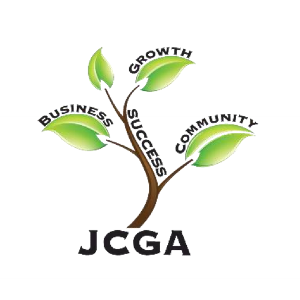 Jefferson County Growth Association

Jefferson County Port Authority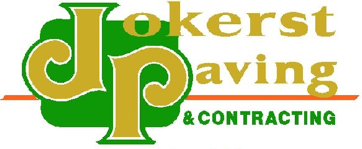 Jokerst Paving & Contracting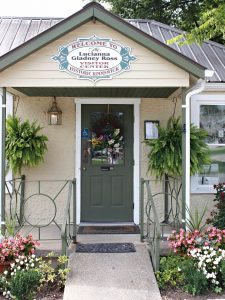 Kimmswick Merchants Association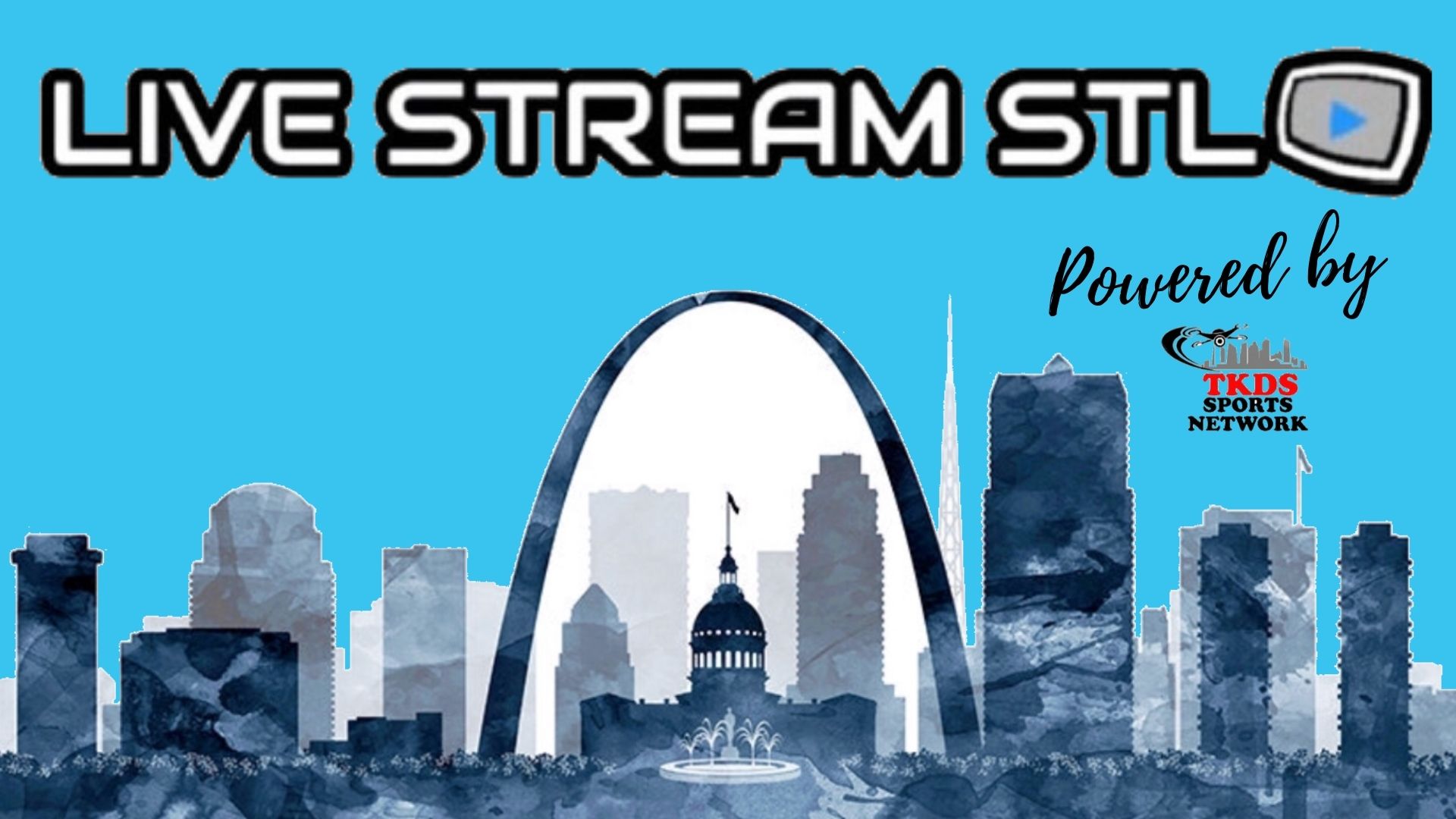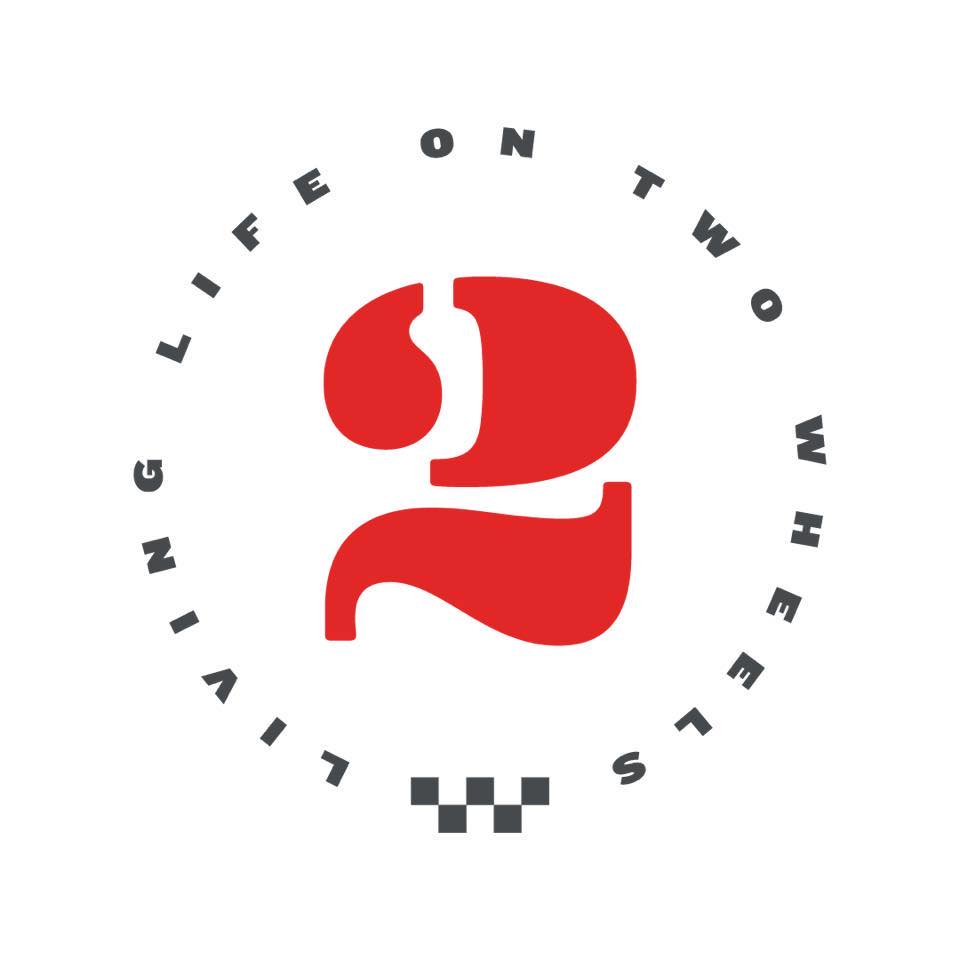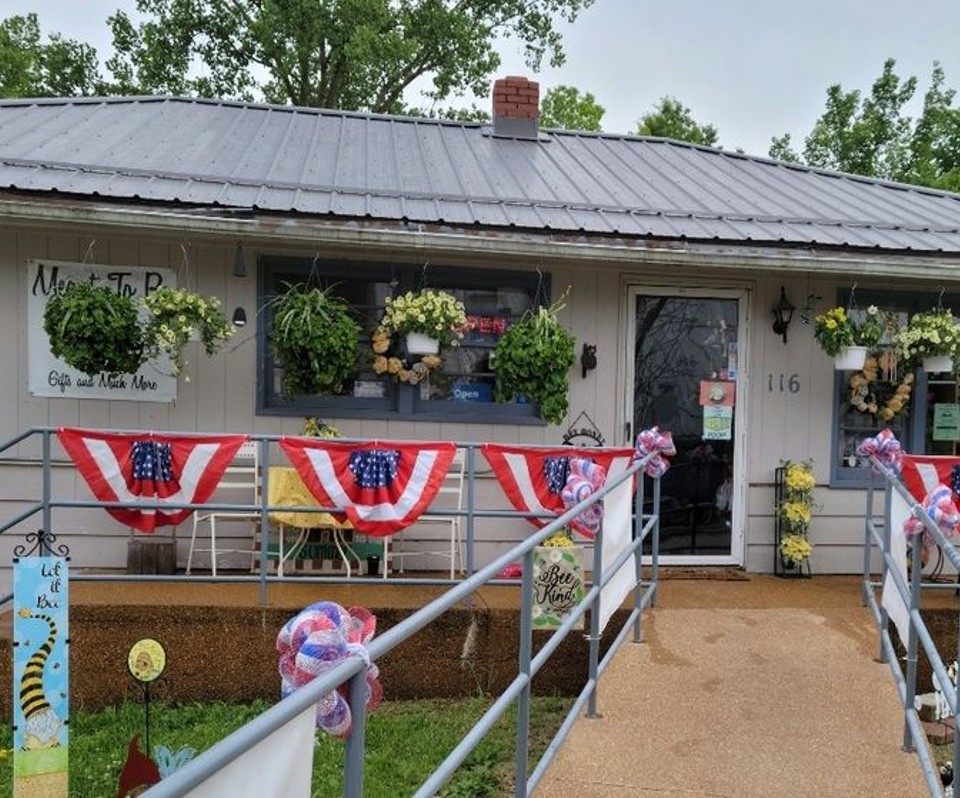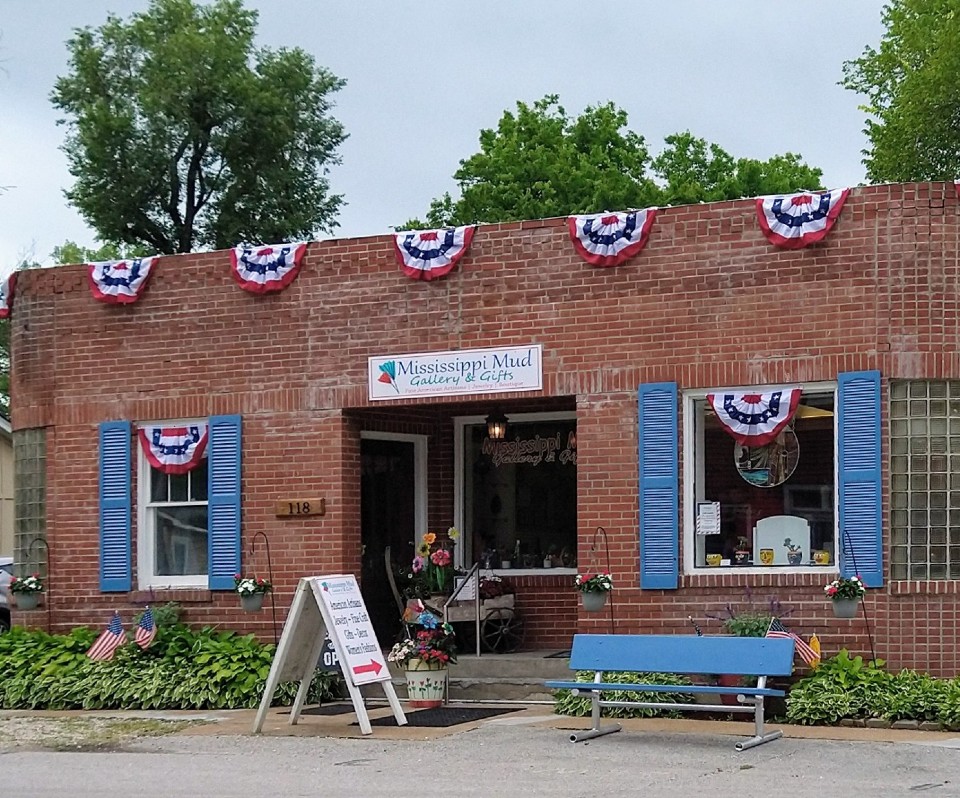 Mississippi Mud Gallery & Gifts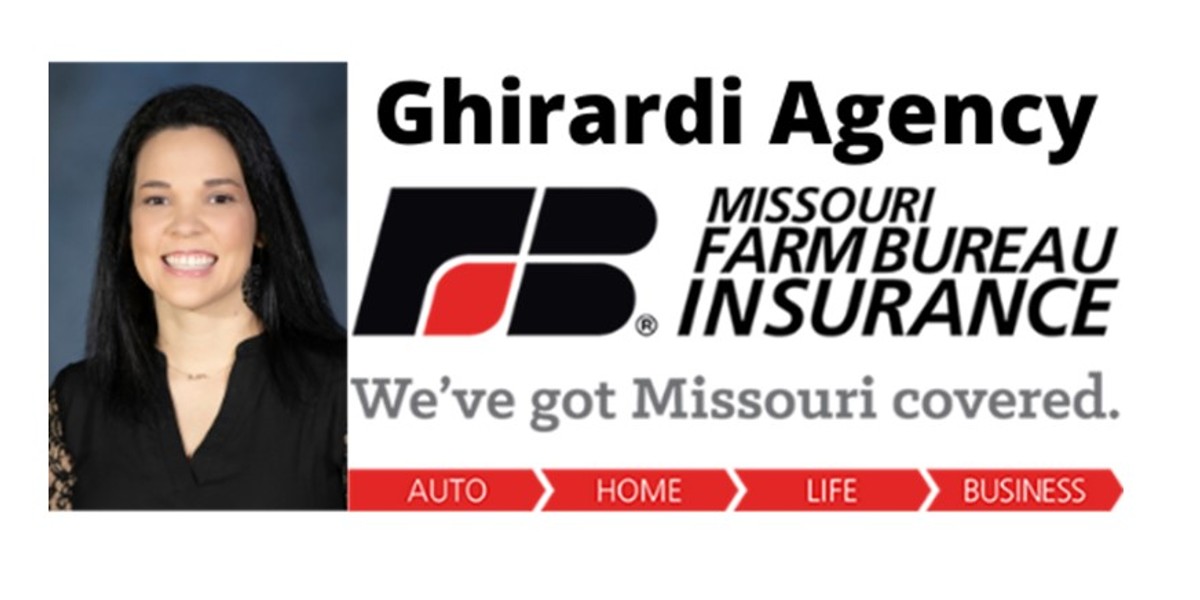 Missouri Farm Bureau / Nicole Ghirardi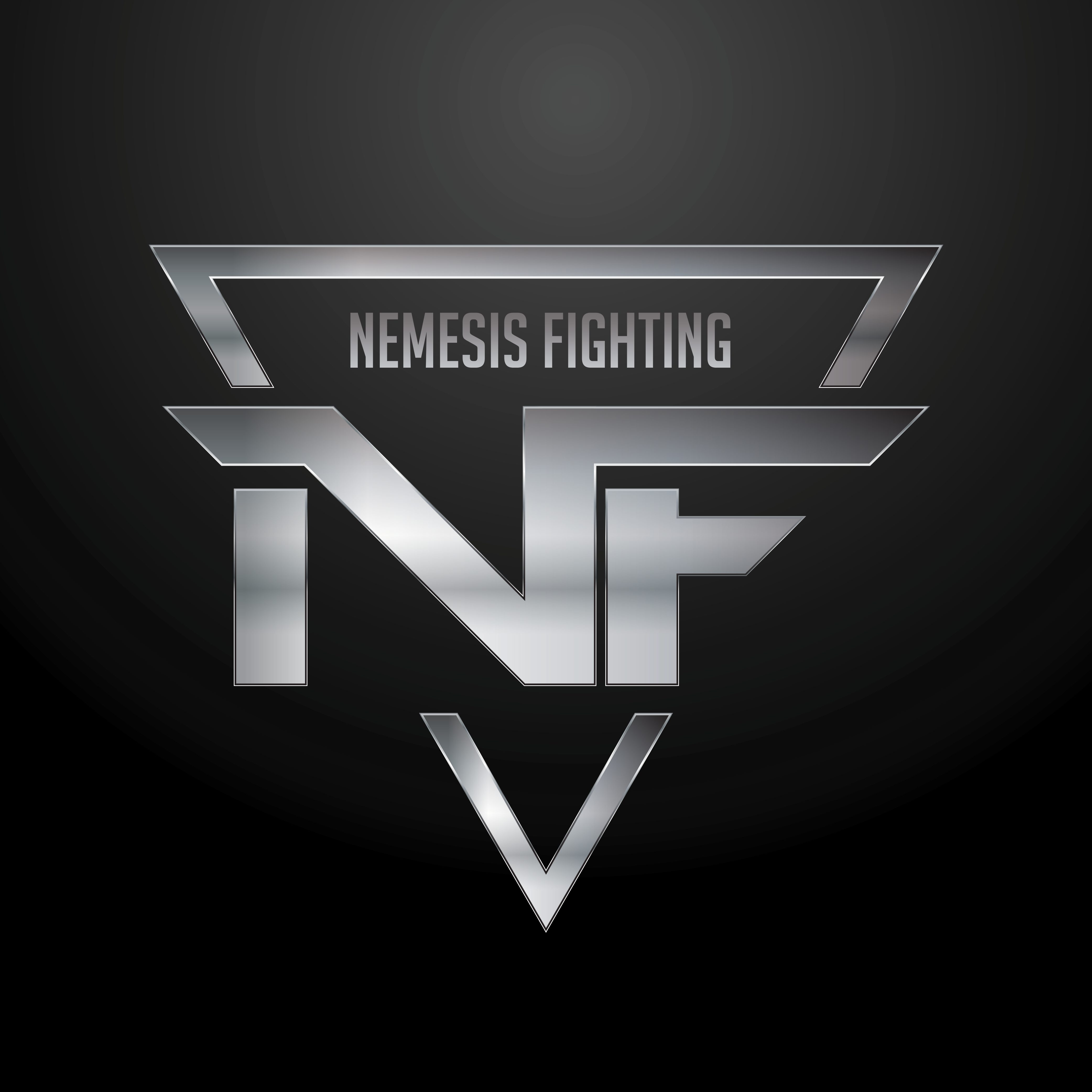 Nemesis Fighting Alliance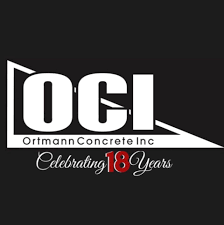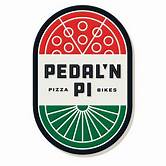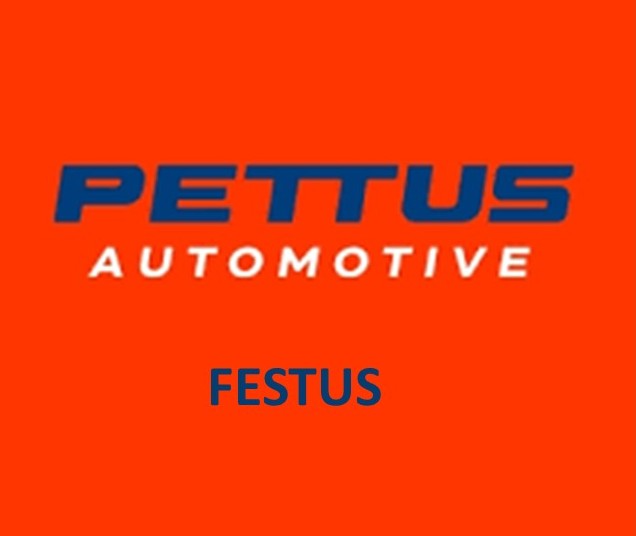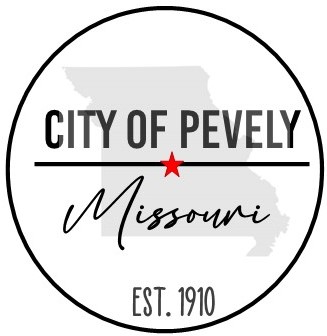 Pevely Tourism Commission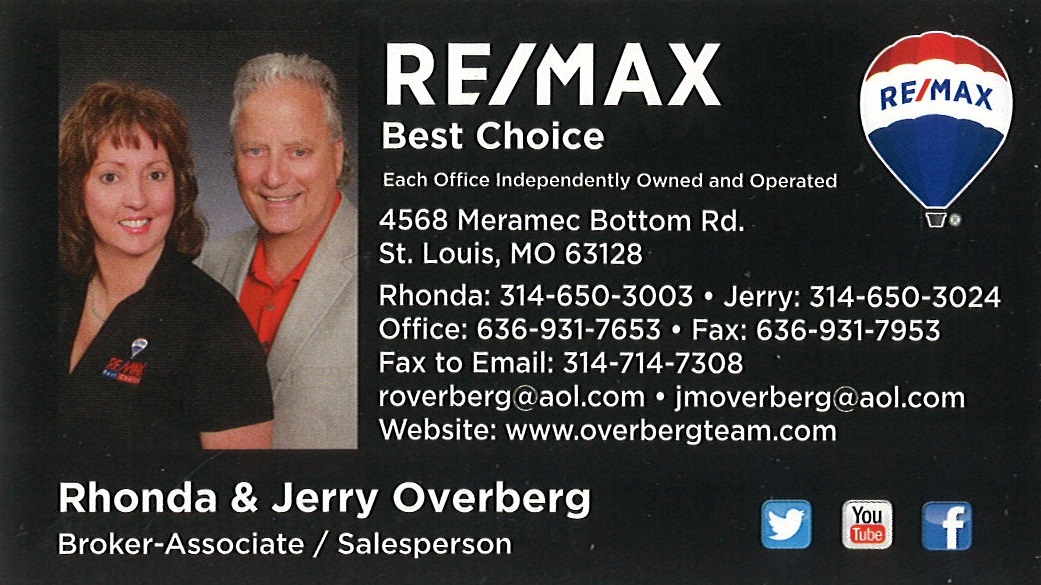 RE/MAX Best Choice ~ Rhonda & Jerry Overberg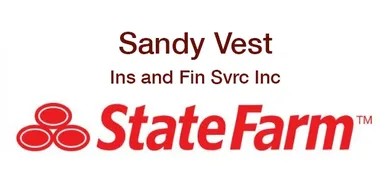 Sandy Vest Insurance & Financial Services, Inc.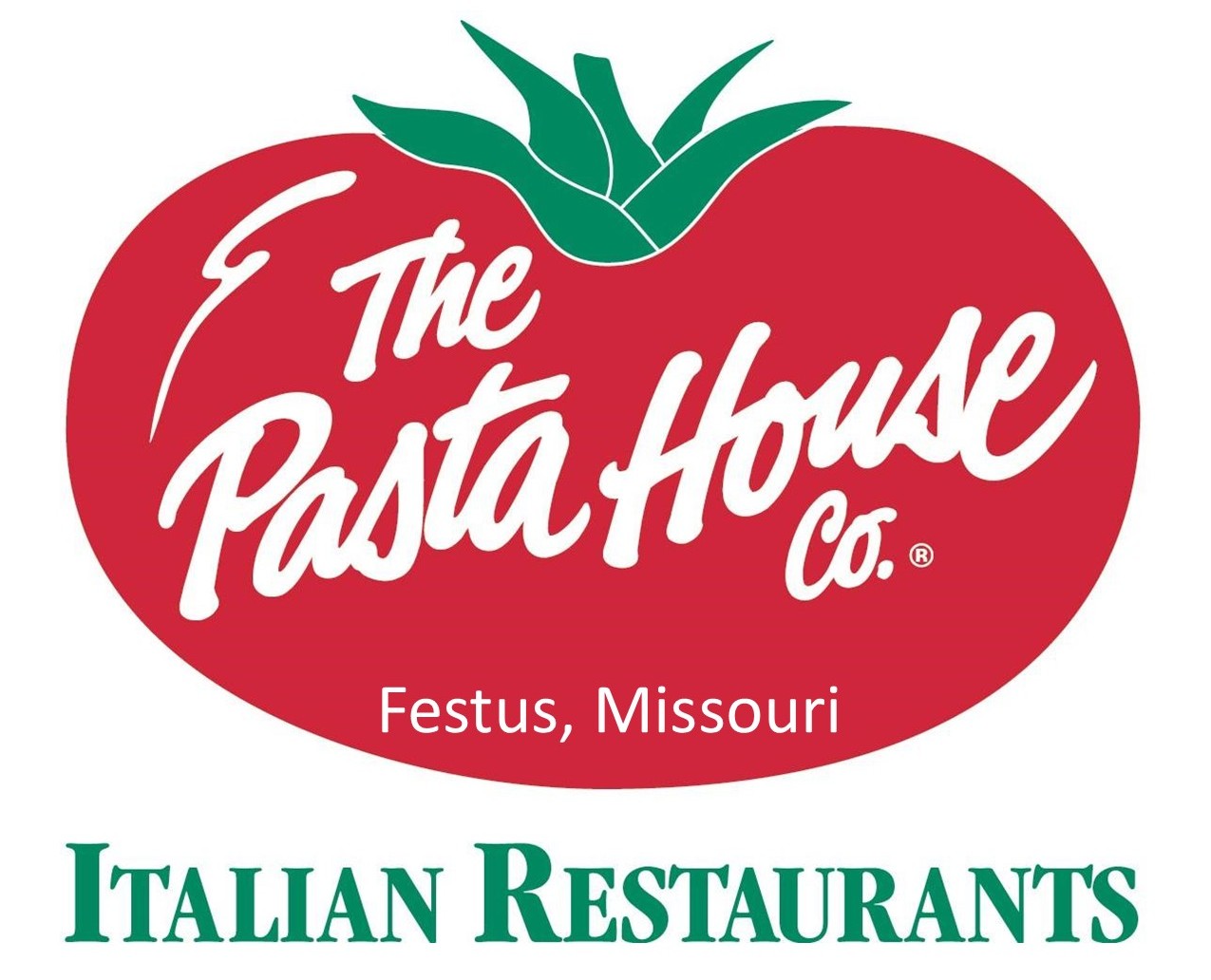 The Russell House Inn & Brewery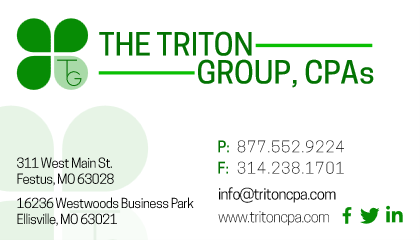 The Triton Group, LLC, CPA
Top Shop Pressure Washing
USA Mortgage - Justin Neel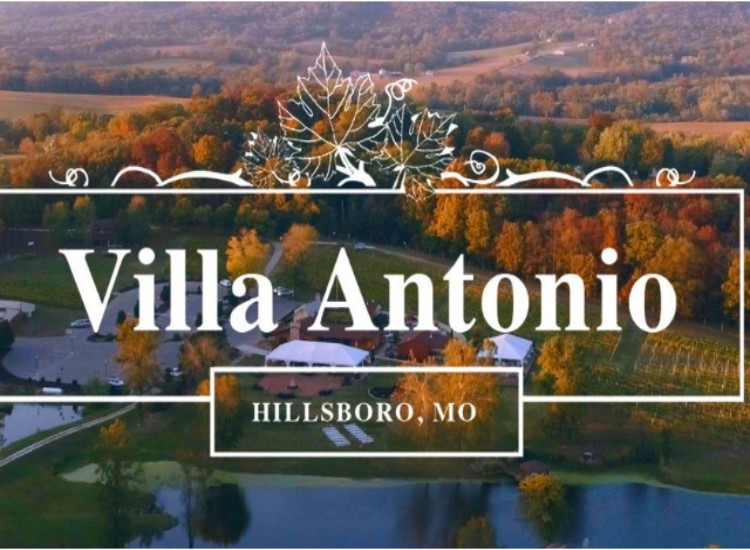 Waites Financial Services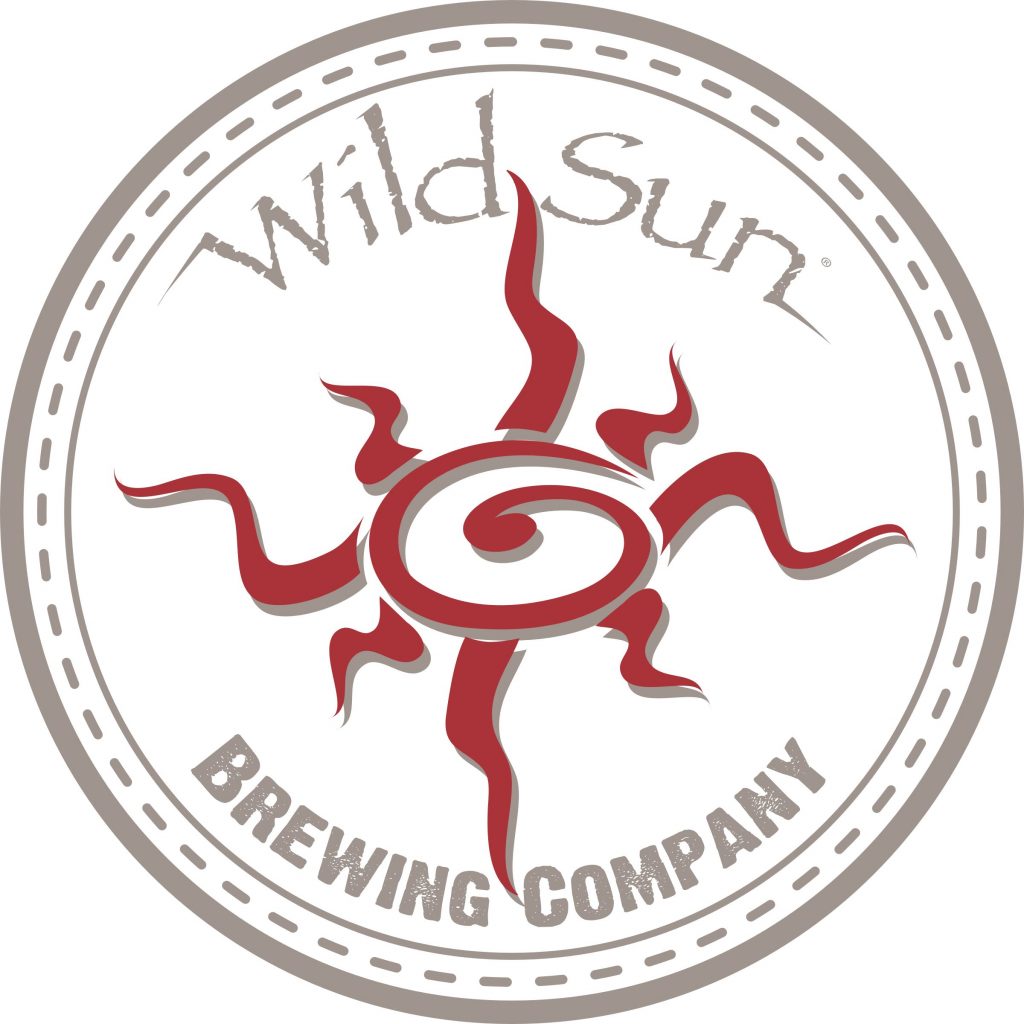 Wild Sun Brewery and Winery